Ocala, Fla.—Feb. 16
Daniel Kerins is no stranger to the Ocala Horse Properties Stadium at the HITS Post Time Farm. Back in 2015 he came to the horse show to watch his father, Darragh Kerins, represent Ireland during Nations Cup week.
Darragh, an Irish grand prix rider who relocated to the United States in 1997 and is based in Wellington, Florida, has represented Ireland in two European Championships and the 2009 FEI World Cup Final (Nevada) as well as in many Nations Cup competitions. Now, Daniel has his own opportunity to represent Ireland in international competition, as he's jumping on the Irish team in the FEI children's team competition in Ocala.
He's off to a great start, and aboard Elwood he's topped the two individual classes, the Children's Welcome Classic on Thursday and the $1,000 City Of Ocala Children's Grand Prix.
The big gelding looks deceptively slow, and while Daniel had to put his leg on to keep the horse moving forward in the jump-off, they handily took the win in the $1,000 City Of Ocala Children's Grand Prix with nearly a 2-second lead over Rhys Williams and Malbay Dreamer.
"I just went as fast as I could," said Daniel, 13. "[I had to kick him on]  a little bit, trying to get the time. Sometimes he stays back a little bit, so I have to kick him on a little bit."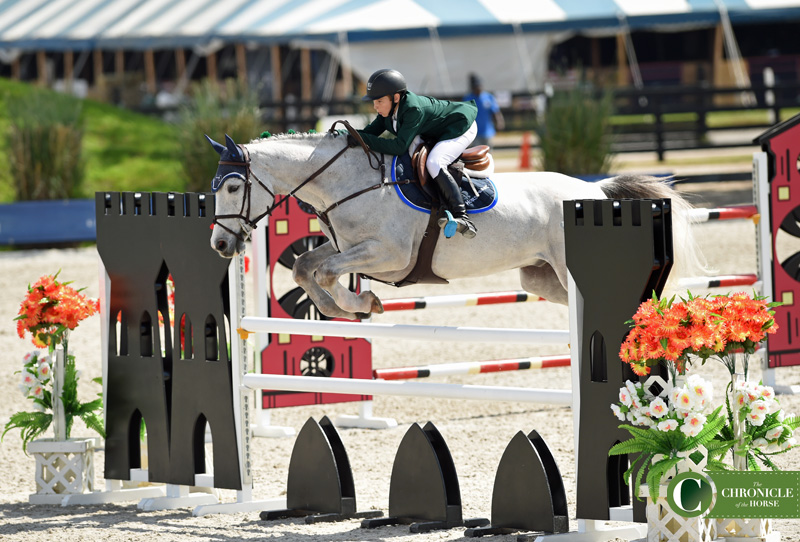 Elwood (Escudo I—Camille, Come On) is a new ride for Daniel. Brian Cournane, who owns the 11-year-old Oldenburg, previously competed the gelding in grand prix classes. Daniel took the gelding for a spin a few times at the Winter Equestrian Festival (Florida), before bring him to Ocala.
Daniel and Elwood are set to compete in the children's team competition for Ireland, and Daniel says his strategy is simple.
"Same as today, go fast as I can and try and win."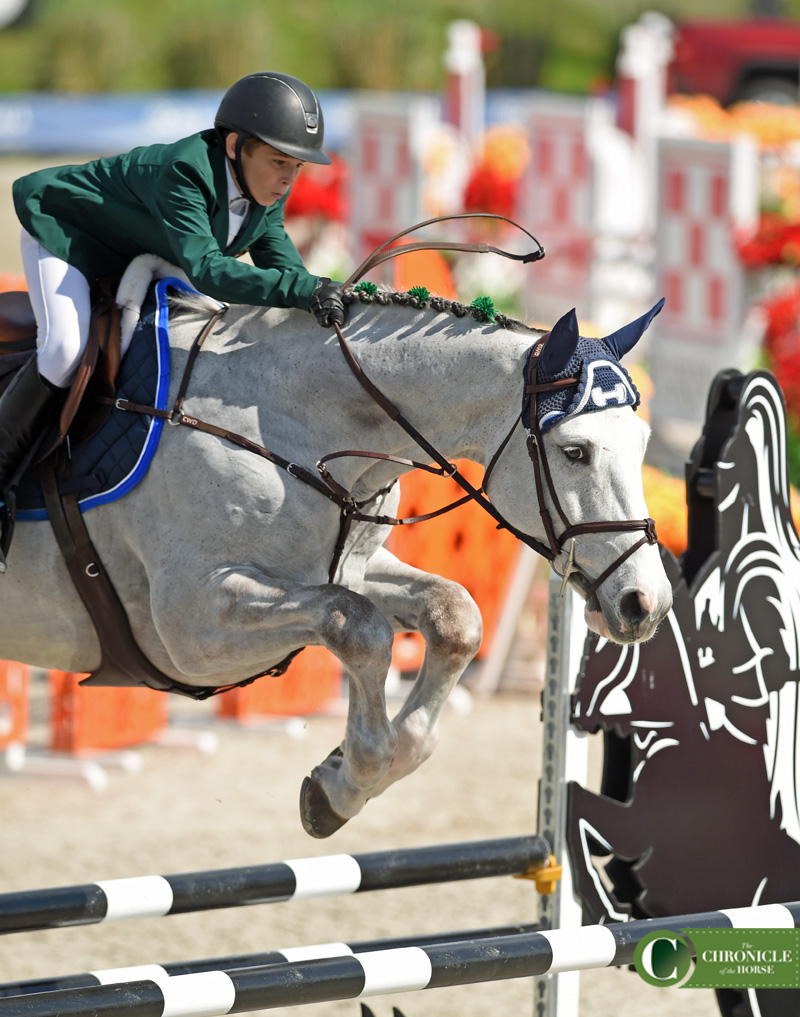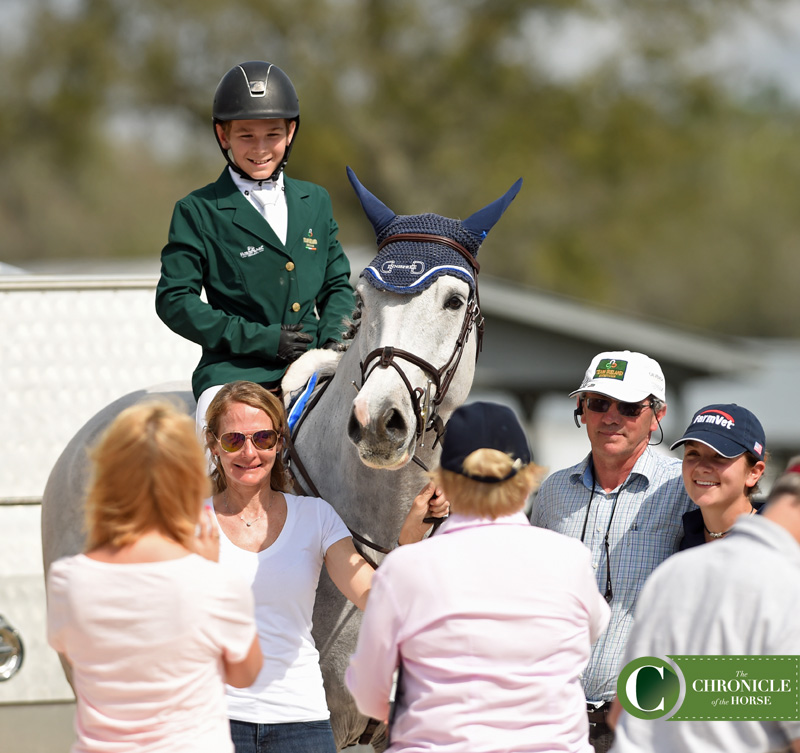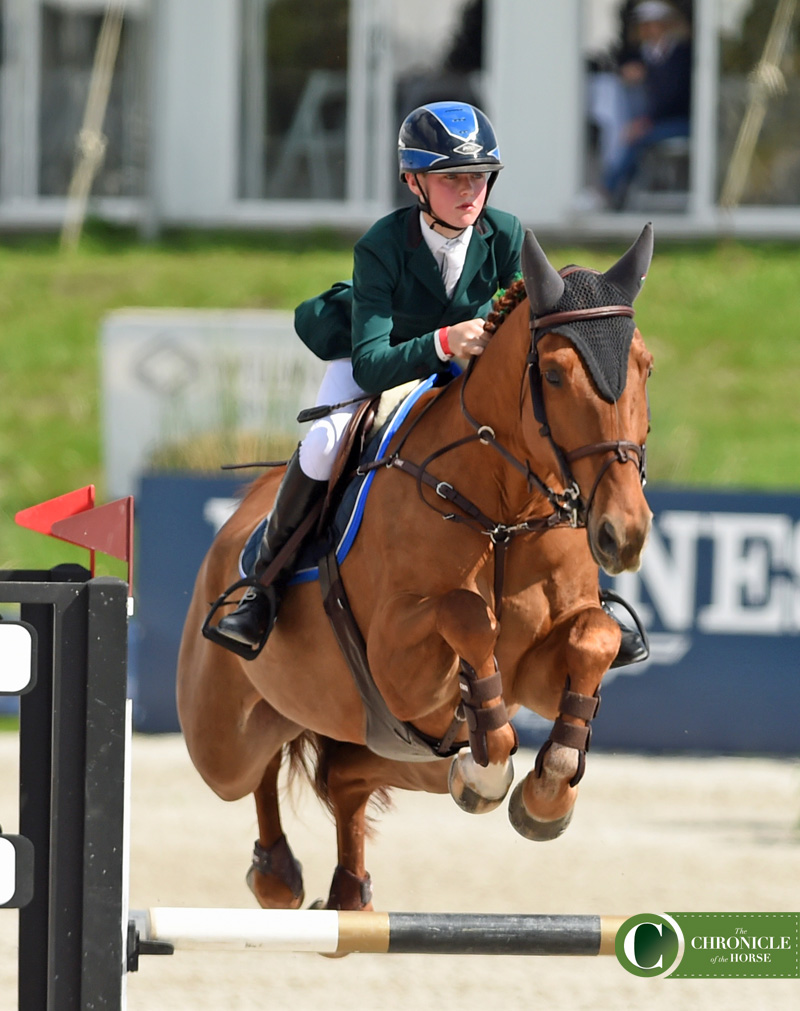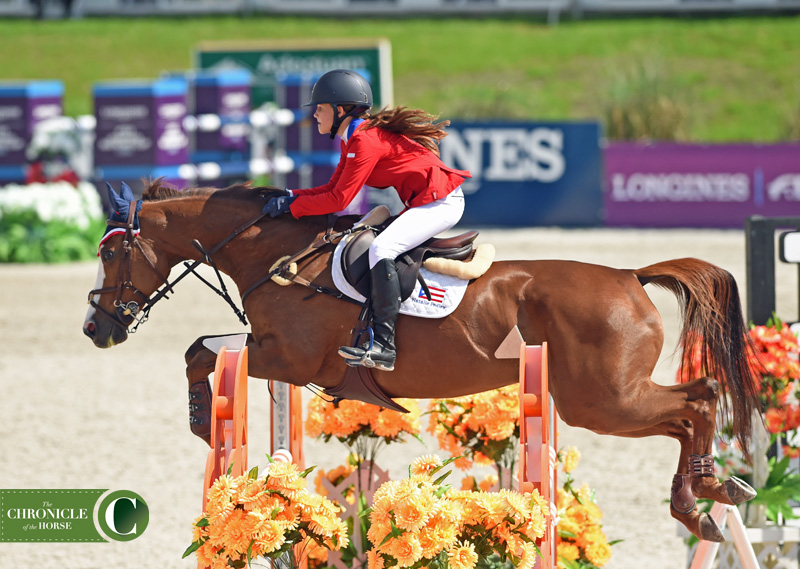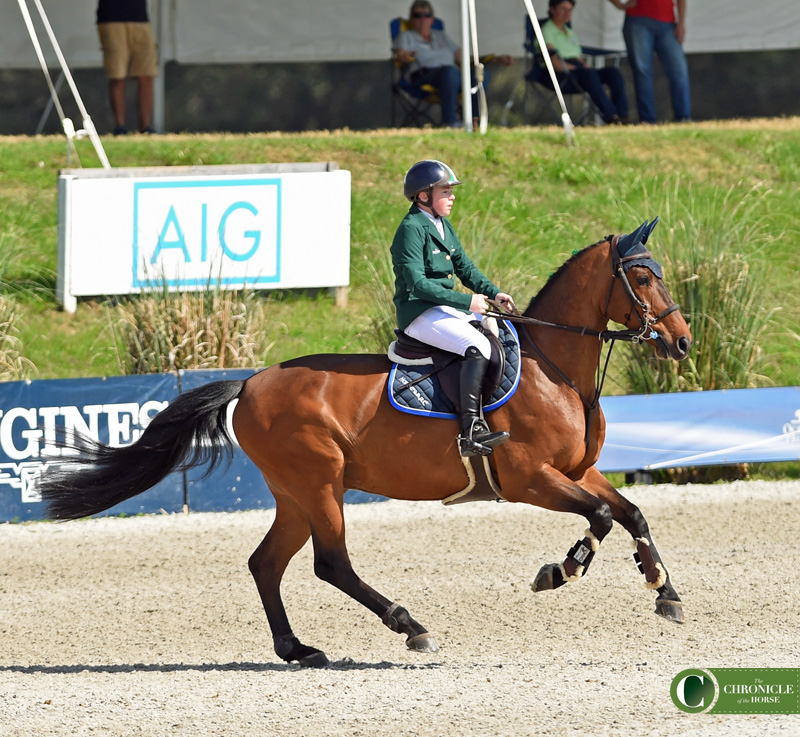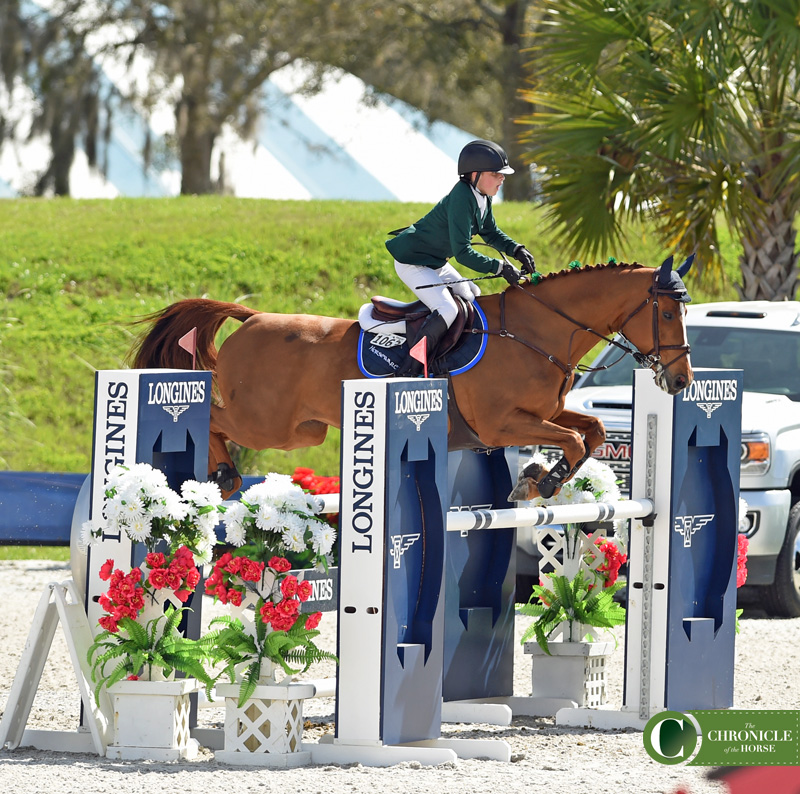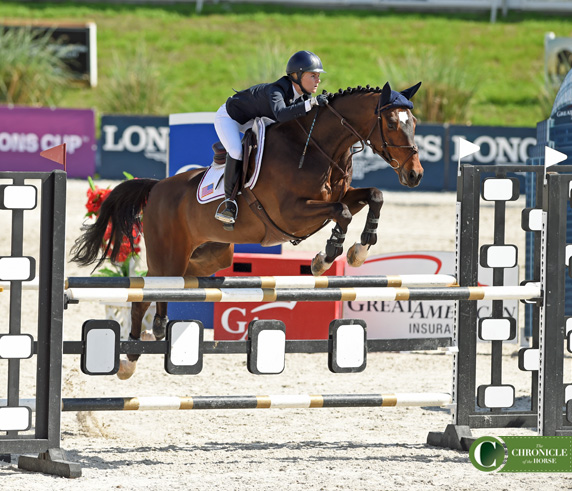 Want more HITS Ocala? Read all of our coverage here. Results from the children's grand prix are here, and you can find full results from the FEI classes here.