Wellington, Fla.—March 10
A driving rain and tough course shook up the standings in the $384,000 Douglas Elliman Real Estate CSI***** Grand Prix at the Winter Equestrian Festival on Saturday night. While uncharacteristic rails and stops plagued the usual suspects at the top of the leaderboard, it was 23-year-old Irishman Daniel Coyle who stormed to the head of the class aboard Cita, posting the only double-clear effort of the night.
"It's really exciting," Coyle said. "It probably hasn't sunk in yet, but I think it's my first grand prix five-star win."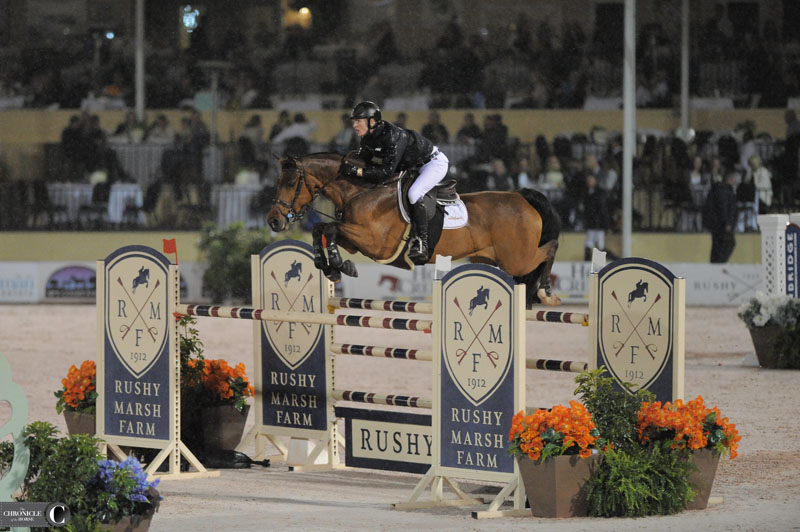 The Alan Wade-designed track would have been plenty challenging regardless of the weather—two careful verticals came before and after the open water, which was fence 4 on the course, and the triple combination featured a triple bar, two strides to a vertical and one stride to an oxer.
"I'm starting to like Alan Wade more and more! And I know he's Irish," Coyle said with a laugh. (Coyle also recently won a CSI*** grand prix Wade designed.) "It was very, very clever. When I walked the course, I talked to him a little bit, and I said to him, 'You're being clever again.' All these big verticals, really careful, and then a big, scopey combination. It takes a horse that understands the rider and understands themselves to know how to jump that type of course."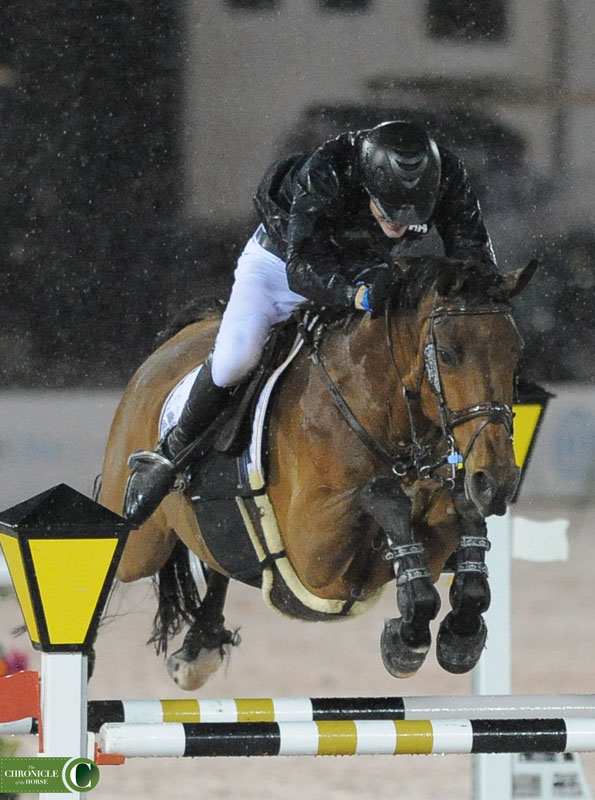 Coyle has been riding Cita, owned by Ariel Grange, for a little over a year, and better still he had actually been practicing a similar triple bar combination test at home.
"I got caught on a triple bar in Ocala a few weeks ago," Coyle said. "It wasn't the exact same set up, but it was similar; it was a triple bar into a combination. I said I was going to practice that and fix whatever was wrong, so then tonight it showed."
Runner up to Coyle with just one rail in the jump off was Rodrigo Pessoa aboard Chaganus. The Brazilian Olympian has served as the chef d'equipe of the Irish show jumping team for the past year and has coached Coyle in team events.
"If [Coyle] had a fence down tonight, he'd have better chances at making the WEG team!" Pessoa joked with Coyle in the press conference.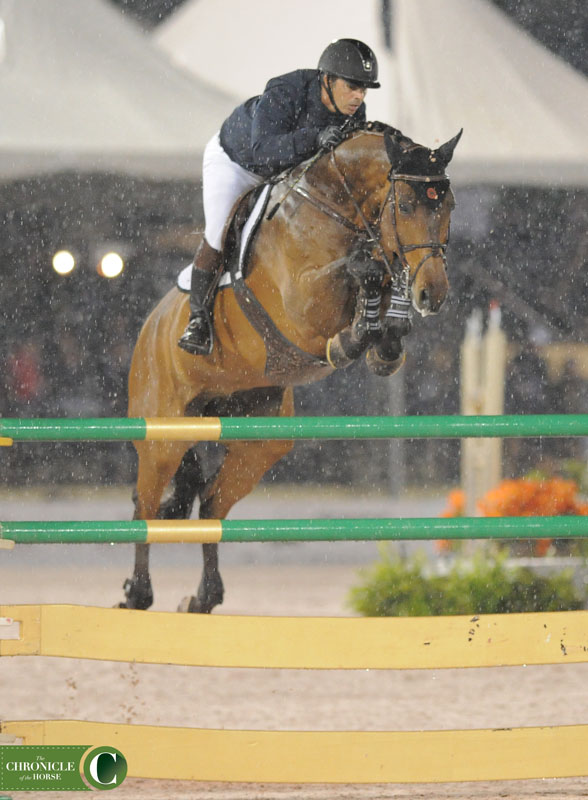 Pessoa has been riding Chaganus since June of last year, and he went earlier in the jump-off when no one had gone clear yet.
"You kind of have to risk a little bit [in the jump-off] because there are still really good riders to come behind me," Pessoa said. "This is a fence in particular that I've had a little bit of problems with him, the combination vertical and oxer. I thought that was a little bit dangerous, but I had to risk it and try not to leave the door open. At the end, he's been jumping so well, and I'm really pleased with the result. I'm happy with second."