Bromont, Quebec—June 9
Two years ago Kylie Lyman finished fifth in the CCI4*-L at the Mars Equestrian Bromont International with Da Vinci Code, but a tendon injury was discovered soon after that led to a lengthy recovery period.
Now the 12-year-old Irish Sport Horse gelding (Master Imp—Clovers Appollo, Clover Hill) is back and feeling better than ever for Lyman. He held his cross-country lead with a clear show jumping round today in the CCI3*-L to take home the win on his comeback trail.
"He was incredible," said Lyman. "My ride to number four was not my plan, but it didn't do him any harm, and in hindsight it maybe sharpened him up a little bit. He goes out every single day, and he's just a class horse. Everything he does he gives it everything. He went out there and tried for me every single fence. He knew what he had to go out and do. To have him be so successful and feeling well and happy to be back here; it's just a special day. It's great to go and win, but it's even more special because he's come back."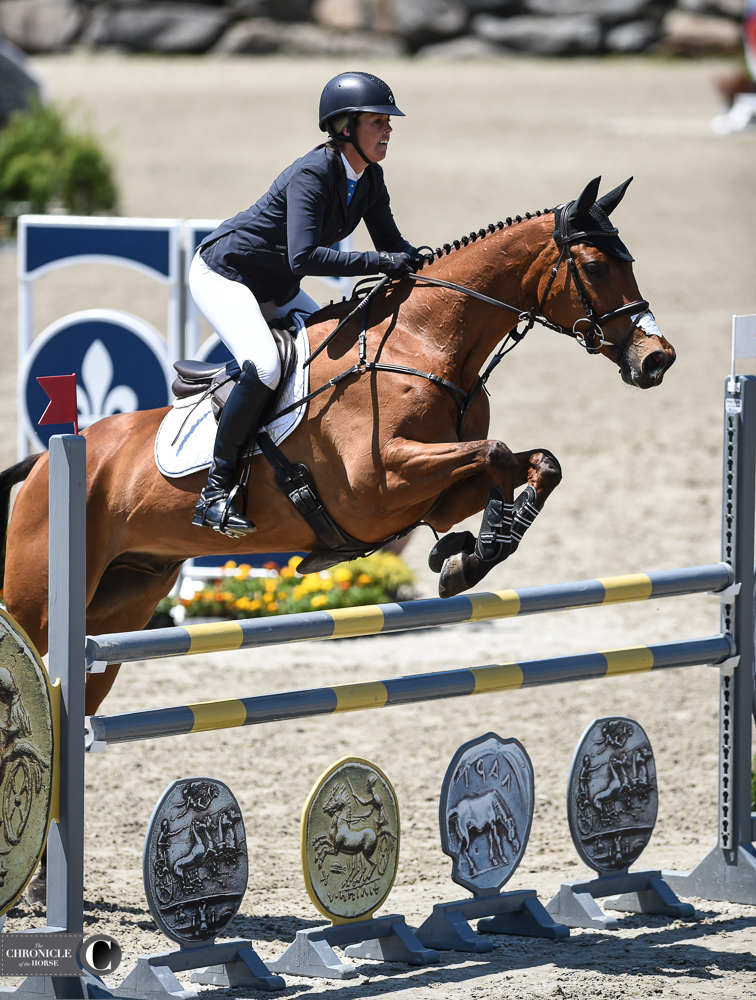 Owners Joan and Jeff Nichols were on hand to watch the gelding win, and Lyman said there's never been any pressure to bring him back quickly or to win, so she didn't feel too nervous going into the ring today.
"I knew he was going to do his job," she said. "There's never been a moment where he let me down. He wants to jump clear rounds and he wants to do his job. Obviously the scores were tight, and if I had a rail, it's such a minor piece of the picture and part of the puzzle of his career, so I gave myself the pep talk of, if we have a rail, if I have a rail, just enjoy yesterday and think of the past two years getting him back and having a horse of this quality that's got the heart that he does. I'm just trying to make the most of it."
Lyman was one of eight riders participating on the USEF/USET Foundation North American Futures Team Challenge, which gives up and coming riders a chance to practice in an informal team atmosphere.
She rode her young horse Xuanatu in the CCI3*-L, and while their weekend ended yesterday with elimination on cross-country, Lyman still enjoyed the experience.
"That was disappointing, but the whole experience of us being here, I'm just happy to be here and grateful for the extra insight and coaching," she said. "I don't think any one of us expected just how much we'd get out of it. The talks and meetings we've had every day and the questions we've been able to ask, the information and stories we've been given—I expected it to be motivational, and it's been incredible."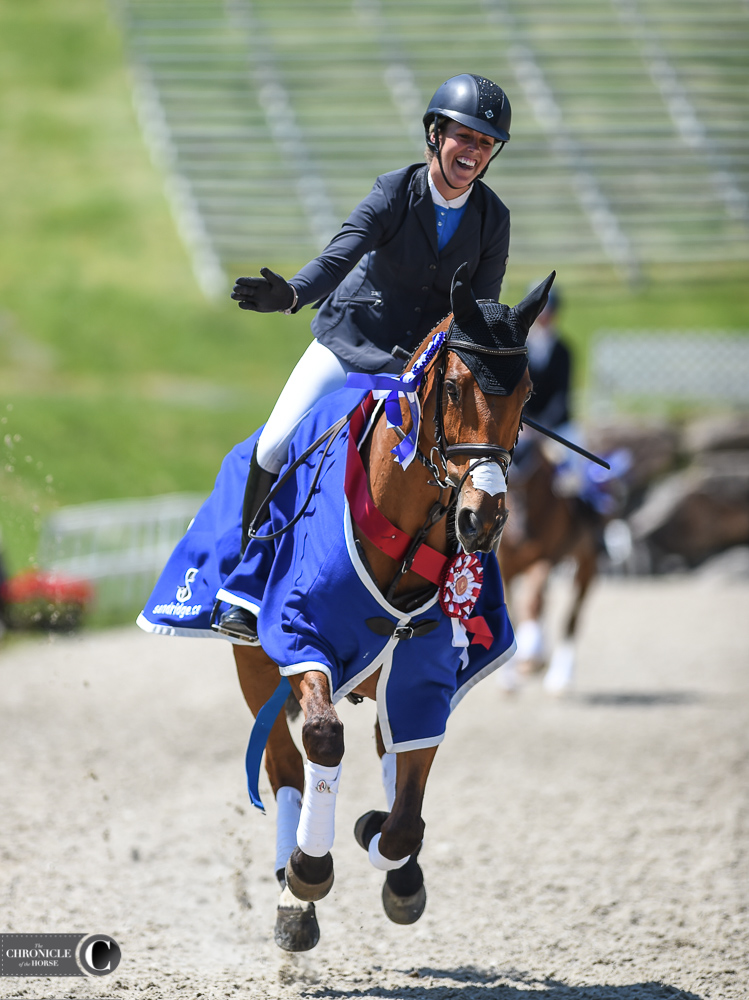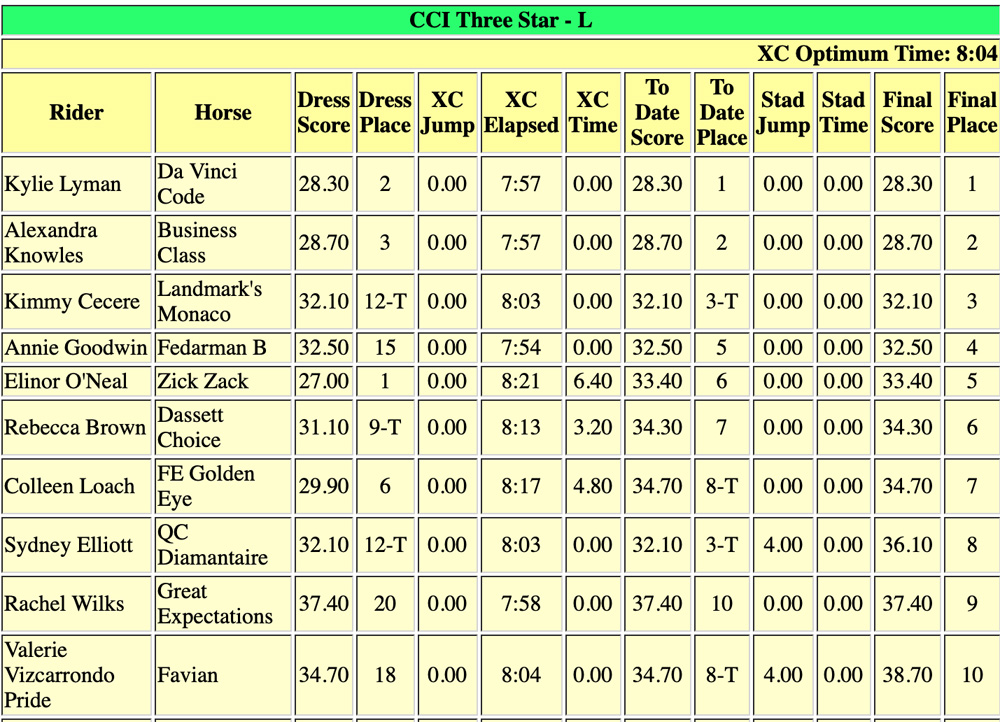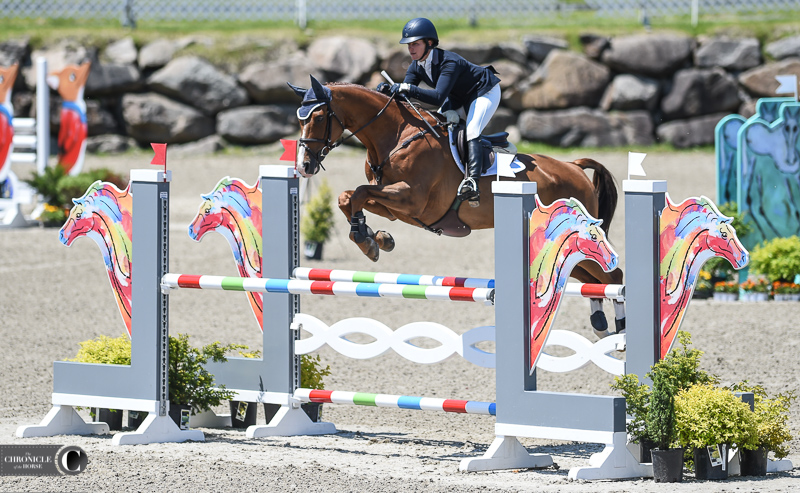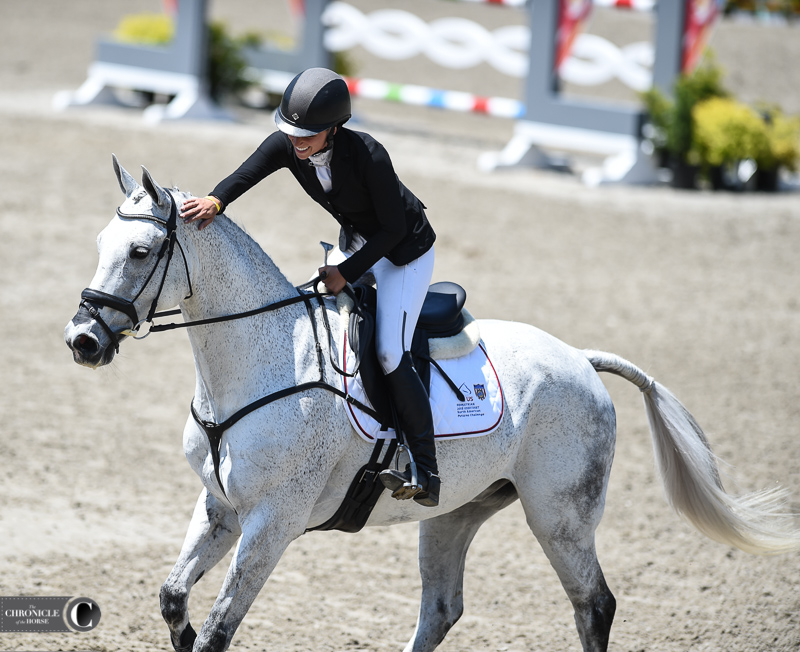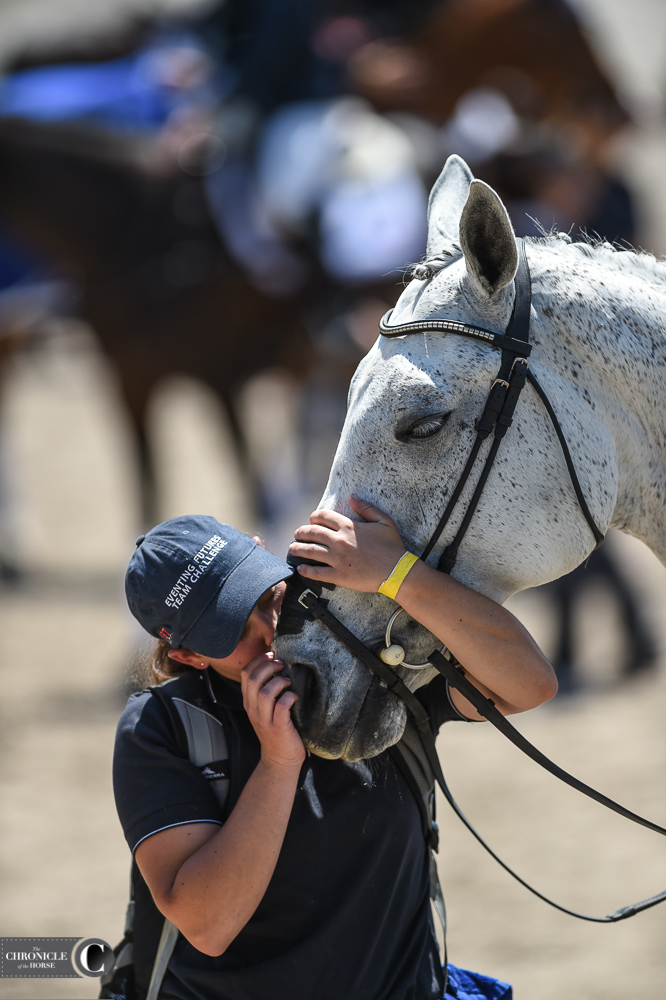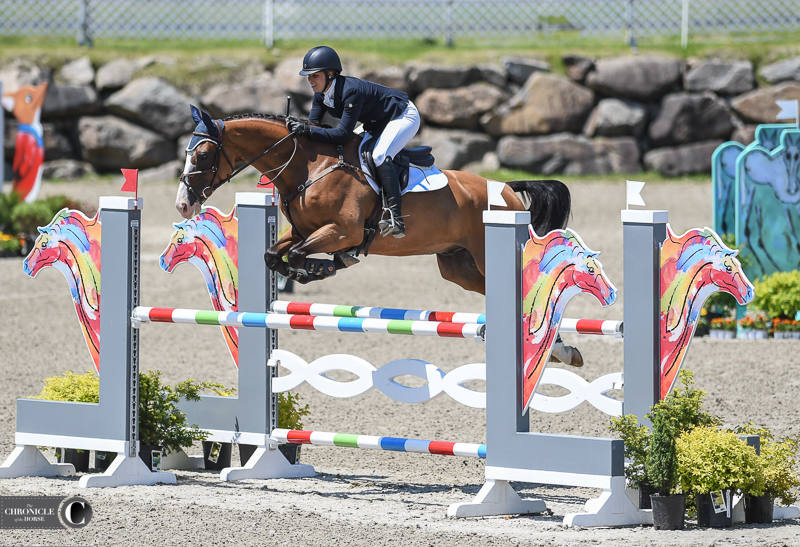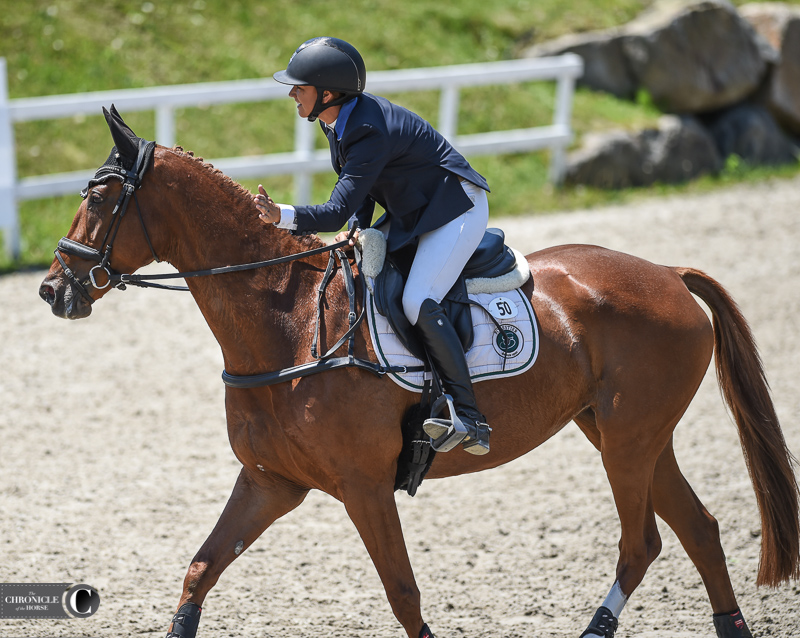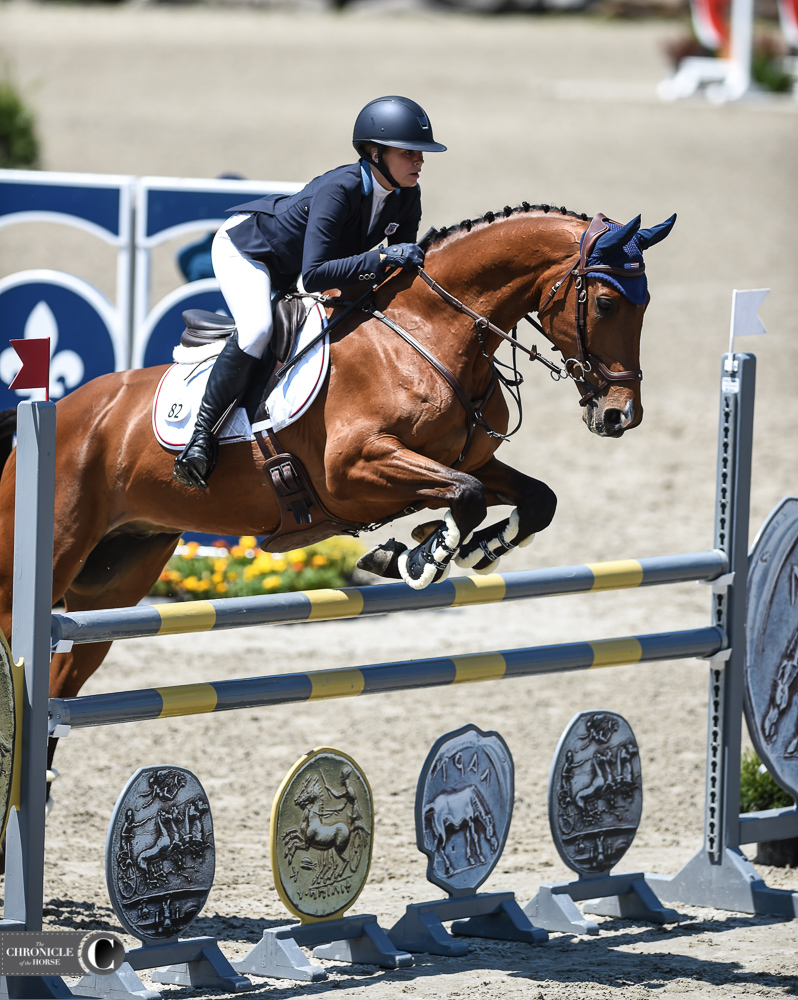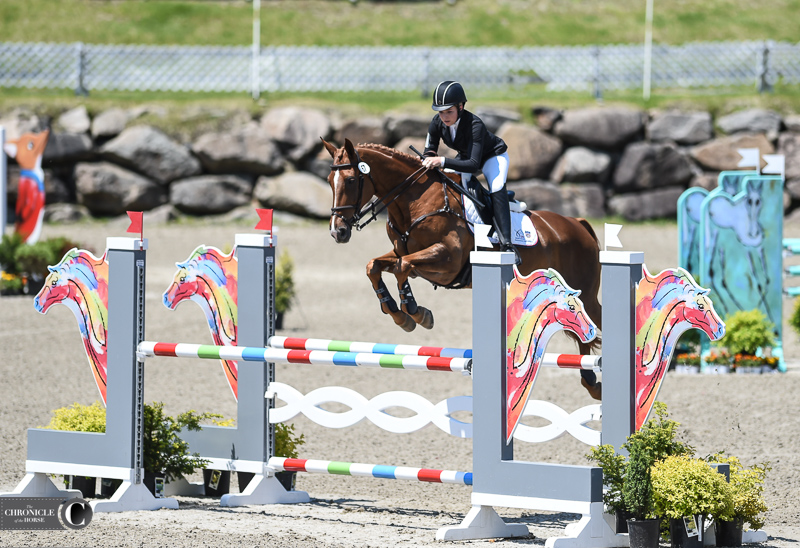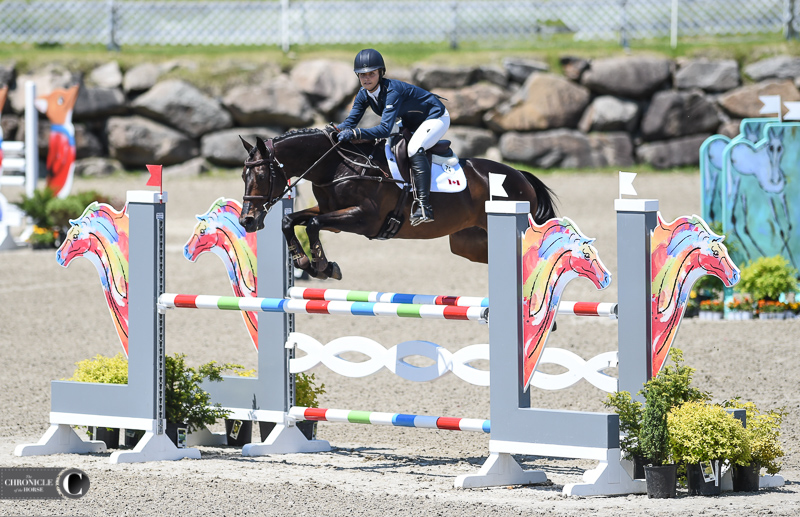 We're on site at the Mars Equestrian Bromont CCI this weekend to bring you news, photos and results! Check back at coth.com and be sure to pick up the July 1 print edition of the Chronicle for more.
Bromont Website I Results I Schedule
Make sure to follow along on the Chronicle's social media outlets: Facebook, Twitter and Instagram.