Fourteen years after Richard Spooner and Cristallo first entered the show ring together in the 6-year-old young jumpers at the HITS Desert Circuit (California), Spooner has made the decision to pull his trusted partner's shoes.
The 20-year-old Holsteiner gelding (Caretino—Cambrina, Cicero), owned by Show Jumping Syndications International, completed his final trip in the arena at HITS Coachella Desert Circuit II in January, where he finished seventh in the $70,000 Go Rentals Grand Prix. But Spooner knew the ride signaled the end of an era.
"I always decided he would tell me when he didn't want to play anymore," said Spooner. "I just felt like he wasn't pulling me as hard as he always had. Obviously he never did owe me anything, and so we just felt like he wasn't as into it as he used to be. [He's] 20 years old, and I just decided it was time."
"He's sound and strong. He could have kept doing it, but I just didn't feel like he was kind of pulling my arms out of my sockets anymore," joked Spooner. "He just got a little too easy to ride. That's probably the best answer—he just got a little too easy to ride."
Go Behind The Stall Door with Cristallo.
In his long career, Cristallo established himself as a winning machine, taking first place in countless classes throughout the world. He competed in six FEI World Cup Finals and won three Global Champions Tour of Monte Carlo victories in Monaco. He represented the United States on numerous winning Nations Cups teams and also topped the CNOOC Nexen Cup Derby at Spruce Meadows (Alberta) four times.
But despite their many successes in the ring, Spooner's favorite memory is the evolution of their relationship.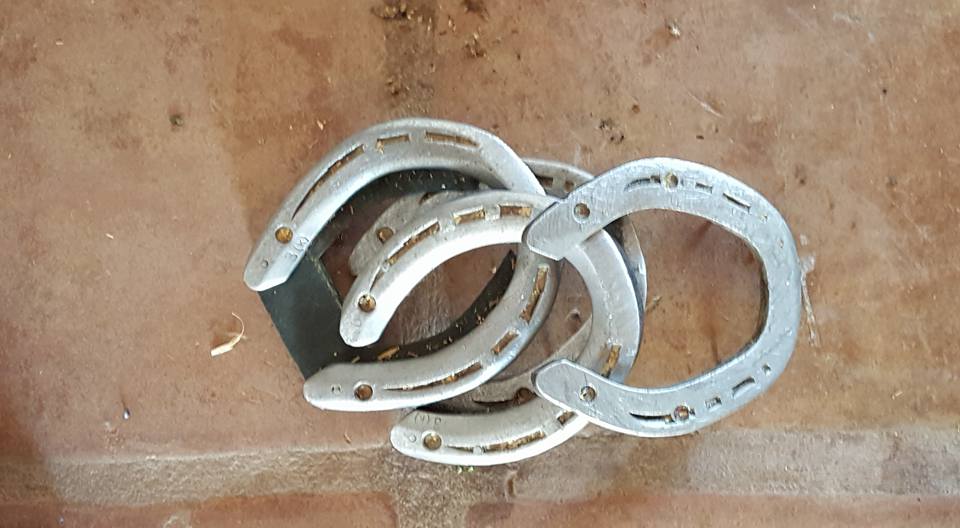 "Our partnership started totally different from my partnership with Robinson," said Spooner. "My partnership with Robinson—there were difficult moments, but he and I always saw things eye to eye. With Cristallo in the beginning, he and I didn't see things eye to eye. And my wife [Kaylen Spooner] of course did the vast majority of work on him. Then towards, I think about the time he was 14 or 15, he and I started to be best of friends. I think that was the best moment for me—when he and I became who we are. That was a valuable moment for me because I had developed a real bond with him.
"It was more in the barn than when I was on his back," he continued. "It's hard to explain, but he just kind of accepted me, and we became the friends that I always hoped that we would have been in the beginning—both in the barn and in the ring. I guess he just maybe gave me a second chance."
With his shoes pulled, Cristallo will live out his days at the Spooner family's Agua Dulce, California, farm where Robinson still resides.
"Robinson's 30, and Cristallo's 20, and then my new string is about 10 years younger, give or take depending on the horse," said Richard. "That's just pretty amazing, that we have three strings all here at the same time and three generations of horses."