Sept. 29—Devon, Pa.
Ten years ago Diane Creech made her way down centerline at her first Dressage At Devon on Wiona, and she came home with a Grand Prix and Grand Prix freestyle win.
Now she's on her way to repeating that feat, taking the win in the Grand Prix for the freestyle on Chrevis Christo, a 14-year-old Danish Warmblood (Chrevi's Cavallo—Chrevi's La Vi, Matador) gelding she owns with Louise Leatherdale, who also owned Wiona.
"We were over the moon," said Creech of the win a decade ago. "Now it took 10 years to repeat that! We had to work hard for that. It's such a great experience to come here to Devon, and it's such a fun show. It's a special show. To win here and to be in the winner's circle is a very special feeling."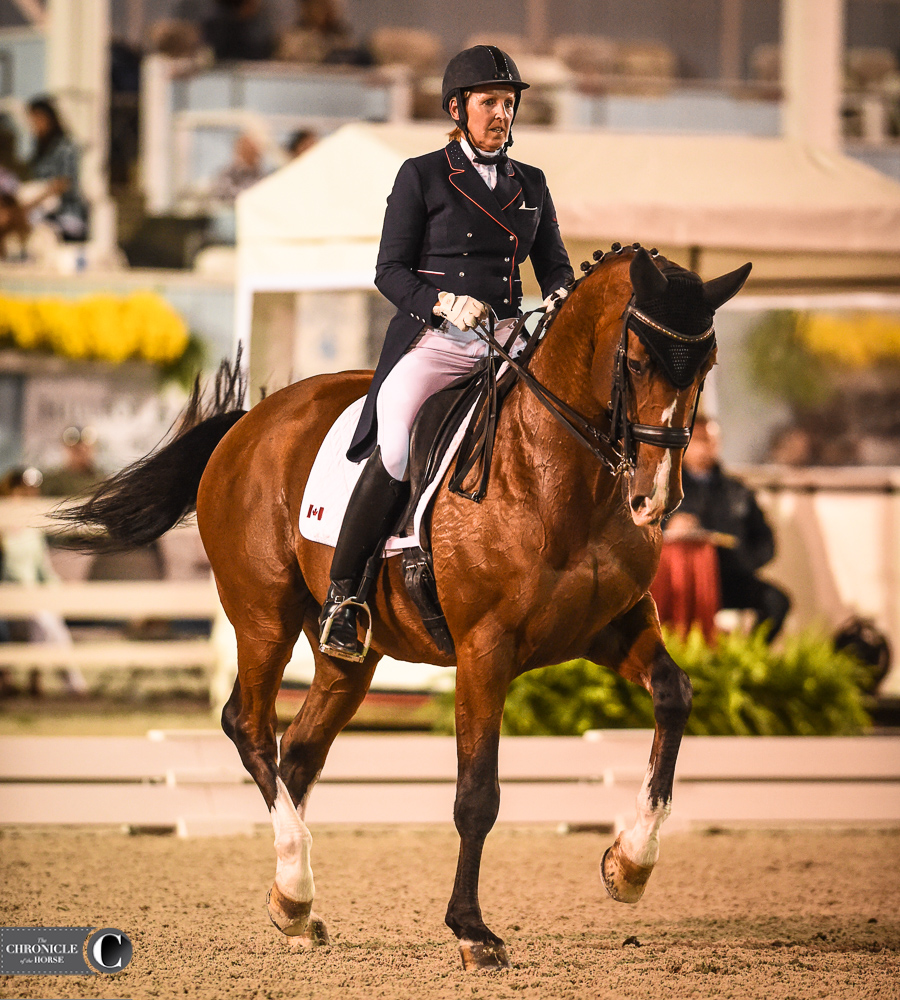 Creech and Leatherdale bought "Christo" when he was working towards fourth level.
"I just took my time with him because he's such a talented horse, and I wanted to make sure that he was ready for taking on the atmosphere," she said. "I must say, we went in there today, and he loves a crowd. He's such a crowd pleaser. Atmosphere does not bother him. He's such an honest horse, and he really always tries his best. Maybe sometimes he scares a little bit about a flower pot, but the whole atmosphere, he loves it."
The pair just came back from a European tour where they experienced their first indoor show together at Hartpury CDI*** (England), and earned their best freestyle score ever, a 75.15 percent.
"I was thinking I would ride him a little conservative, but he came into that ring and was just so great with the crowd, so I could actually really ride him," said Creech. "That's the nice thing about him, you can really ride him. He trusts you and he really does give his best."
For full results, click here.
The USEF Network live stream can be found here.
Be sure to check out the Oct. 9 issue of the Chronicle for more about the winners at Dressage At Devon.
Dressage At Devon - Friday Grand Prix
Lindsay Berreth / Sep 29, 2017 9:12 pm