Crackerjack, ridden by Boyd Martin, was euthanized today, Oct. 28, after sustaining an injury on cross-country at the Pau CCI**** in France. The gelding was galloping between fences 30 and 31 having jumped clear to that point on course.
"He felt fresh, and his ears were pricked, and I was thrilled with the way he was going. Just as we went into the arena he took a horrible step, almost on false ground,"  said Martin in an update on his website. "I heard a crack and instantly knew something was wrong. I pulled up and leapt off within a couple of strides. I knew 'Crackers' was in bad shape.
"Lucky for us we were right next to the finish line, and he was tended to straight away," Martin continued. "He was taken to the racetrack hospital just down the road, and X-rays showed multiple fractures in the pastern. His owner/breeder Lucy Boynton and myself, with the advice of several veterinarians, decided it was the only humane choice to euthanize Crackerjack."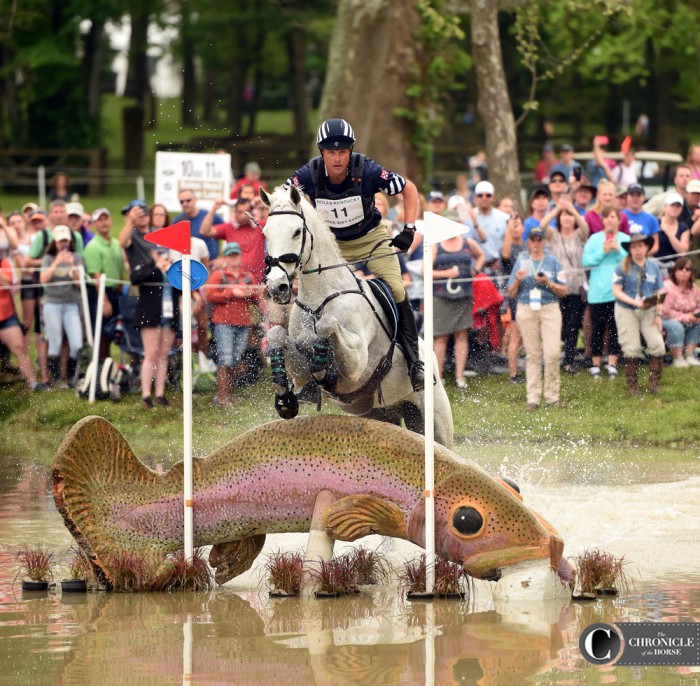 Martin started riding Crackers after Colin Davidson, Boynton's son and the gelding's previous rider, died in a car accident in late 2010.
"Unfortunately Colin passed away, and Crackers was sent to me to sell," said Martin. "Lucky for me Lucy decided to kick on with the horse, and what a ride it's been. Crackers has taken me all over the world and given Lucy some wonderful memories."
The pair did their first four-star at Rolex Kentucky in 2015, and they finished 10th at the 2016 Luhmuhlen CCI**** (Germany) and seventh at this year's Rolex CCI****. The gelding, a Thoroughbred (Aberjack—Santa's Sleigh) was 14.
"I can't tell everyone how sorry I am," said Martin.