Wellington, Florida—Feb. 4
Sitting at the front table at the press conference after the $220,000 Longines FEI World Cup Qualifier of Wellington, nestled between two Olympians, 23-year-old Daniel Coyle looked right at home. Since bursting onto the North American show jumping scene two years ago, the Irish rider has made a habit of leading the victory gallop. But he had his work cut out for him today on the way to his win on Cita.
"It's an amazing feeling to beat any either of these two girls," he said gesturing to second-placed Laura Kraut and third-placed Margie Engle. "Everyone in the jump-off was amazing. That never makes it any easier when the riders are as good as these are. I'd seen Margie's round and thought 'This is going to be hard to beat,' never mind McLain [Ward] and Laura behind me. I'm really happy to be sitting in the middle."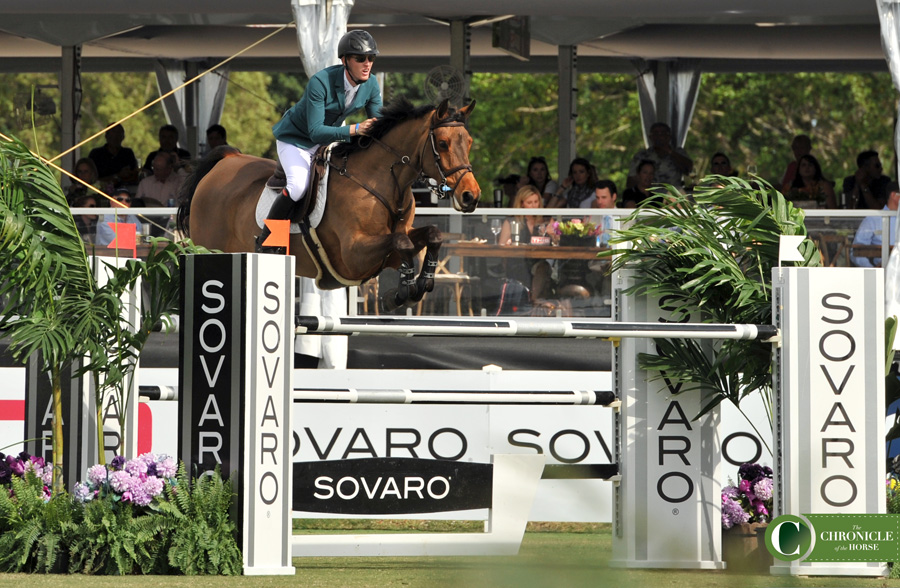 Coyle's had the ride on Ariel Grange's mare for two years, and things are starting to click into place.
"She's a mare, that's the first thing," he quipped. "It took me a long time to work out the way she goes best, what way she jumps the bigger fences easiest. When she's on my side she does the best she can to jump the jumps for me."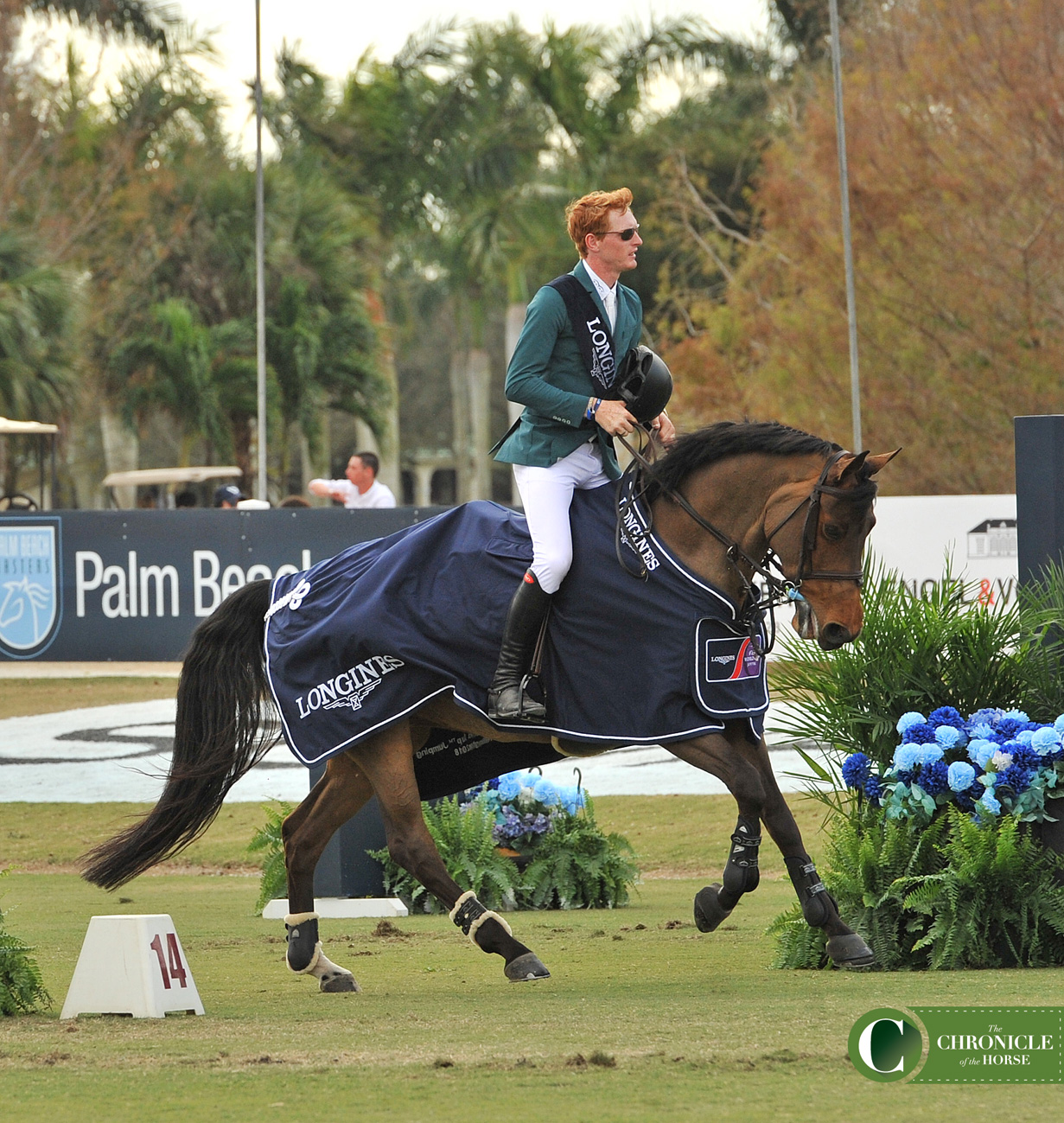 A star-studded field headed to Deeridge Farm for the competition, held on a grass field in front of a double-decker VIP tent, everyone vying for precious World Cup points as that qualifying period draws to a close. Still, most of the horses were just starting their season, which put course designer Alan Wade in a tough position.
"Some people have taken a break and are trying to build back up the horses," said Wade, who's building for this year's FEI World Equestrian Games in North Carolina. "I went over last year's courses and looked carefully at the grounds. There's a standard you have to build up to, and I felt this was up to the standard and maybe a bit more."
Faults came all over the course, especially at the first fence, an airy oxer, and the Longines triple combination. Still, five of the 40 entries found a way around the course fault free, and HH Conrad (Quentin Judge) almost joined the good list, with a single time fault keeping him out of the running.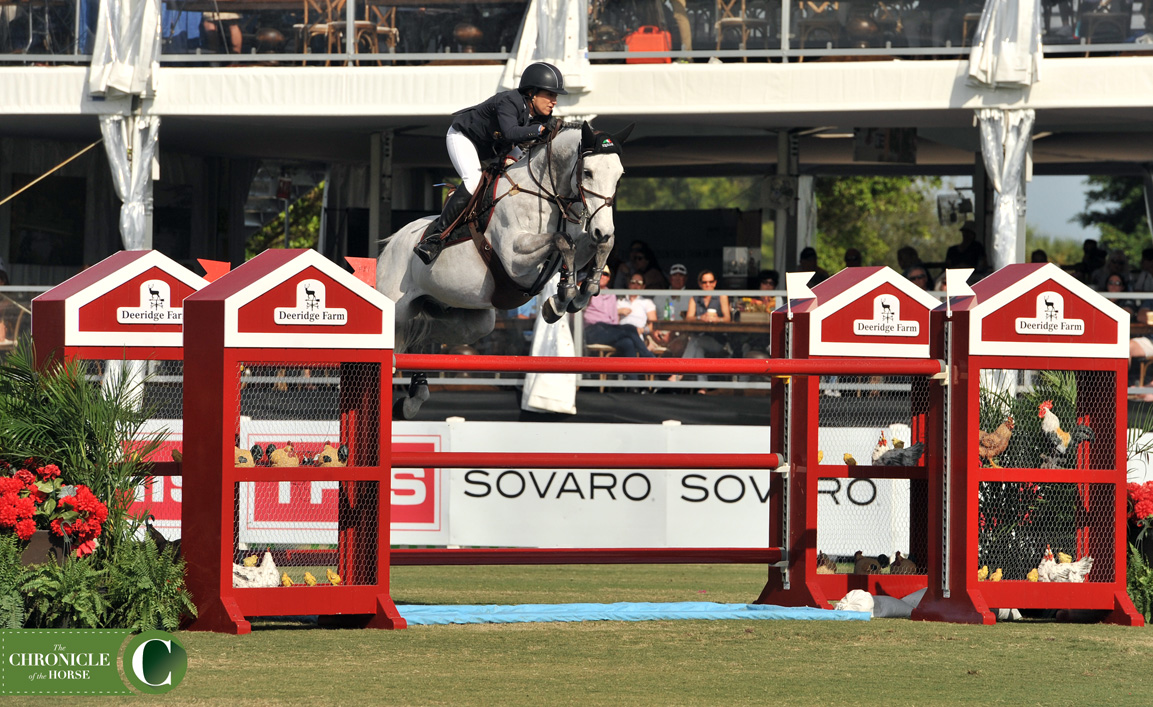 Danielle Goldstein led off the jump-off, with her mount Lizziemary ticking the in to a double. Engle's veteran mount Royce left the jumps up, finishing just a touch slower than she wanted.
"I probably should have done six instead of seven in the first line," she said. "But this is his first [show] back in three months. He felt good and finished great, so I'm really happy for him."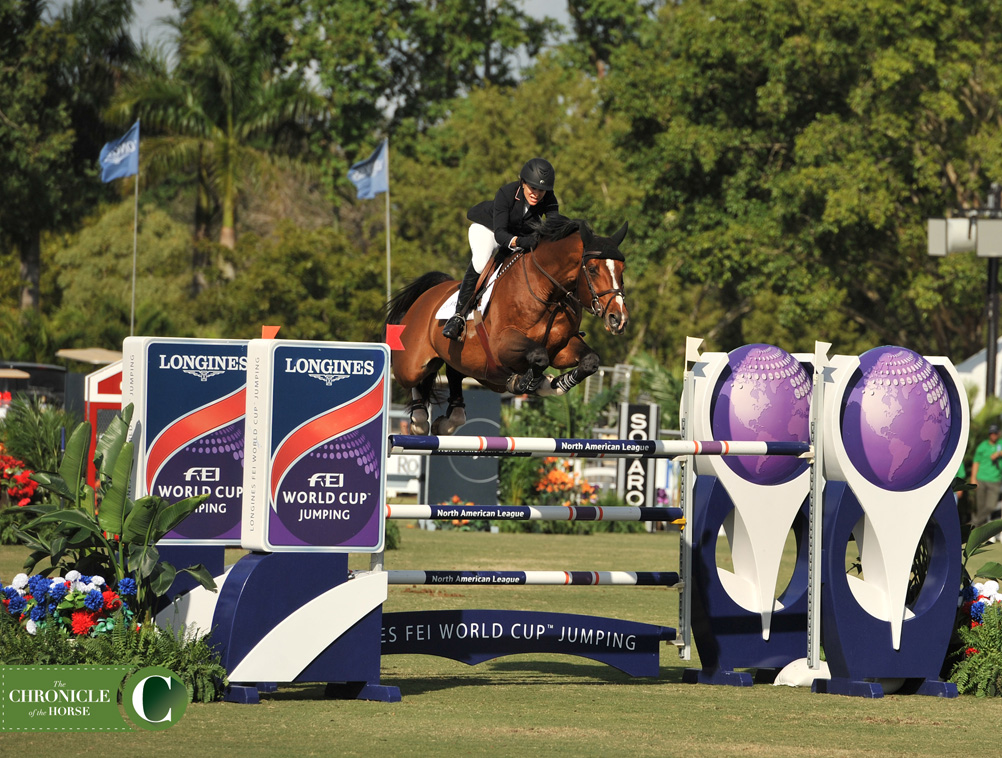 Cita galloped up the first line in six and the rest of the jumps came up in stride to set a strong pace. Ward and HH Callas ticked a rail on course to fall out of contention, and Kraut and Confu followed with a speedy clear—but not speedy enough.
"I probably could have done one less to the third," she said. "[Confu] turned so fast I actually was catching up with him. Maybe we could have done six I the line—we were pulling for seven. But we lost by something like .3 second, the blink of an eye, so you never really know."
The win puts Coyle in spitting distance of an invitation to April's Longines FEI World Cup Final in Paris, a goal he wasn't aiming toward. But now he may head up to Ocala, Florida, for the final East Coast World Cup Qualifier of the season at the Live Oak CAI/CSI-W.
"I hadn't planned on it, but now with things the way they are, maybe I will go," he said.
Find results on the Longines Timing site. 
Follow along with us with more from the Palm Beach Masters. Also, make sure you're following @chronofhorse on Twitter, Instagram and Facebook for lots more photos and news.