Allentown, N.J.—May 14 
Young rider Cornelia Dorr had to play as much of a mental game as she did a physical test when it came to the final day of the CCI** at the Jersey Fresh International. For starters, it was the 19-year-old's very first attempt at the level. Then the morning got off to a rocky start when her second ride in the division, Sir Patico MH, was not accepted at the final horse inspection.
Then Dorr had to wait for all three other divisions at the show to wrap up before hers started, and as the leader from both dressage and cross-country she would be the very last rider in the ring at the end of the day.
Old pro Boyd Martin kept the pressure on her with a double clean round aboard Kyra before it was Dorr's turn to take the ring. Her first couple of fences aboard Louis M called for some holding of breath from her fans and coach Sharon White—she rubbed the first fence so hard the rail rolled back and forth in the cups a few times before it decided to stay up, and quiet distances to the next few fences made for some more close calls.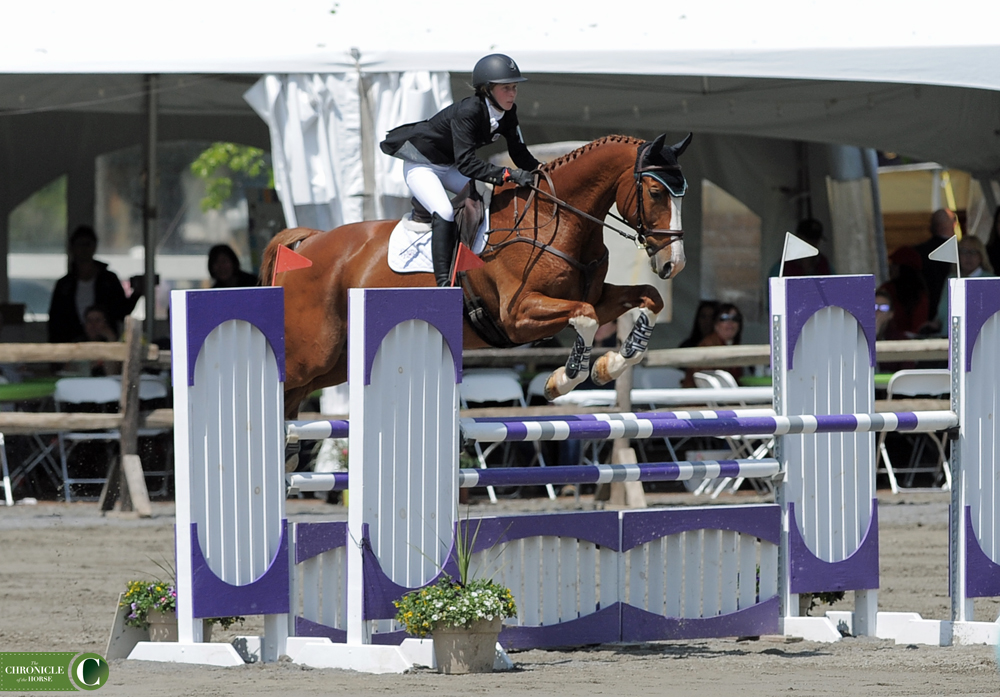 Dorr made it to the final fences before running out of lives on lucky rubs, pulling one rail at an oxer. It didn't matter though—even though second-placed Boyd Martin turned in a double-clear effort, Dorr's cross-country effort and dressage score were so dominant that she still captured the victory.     
"I knew he'd be a little bit tired but he's done this before so I had trust in him that he would take care of me if he needed to," Dorr said. (It's her first CCI**, but the horse has done up to the CIC*** level with German rider Pia Munker.) "I just sort of supported to the verticals to help him jump over them a little bit more and I clucked at a lot of them to keep him off the ground.
"I was just hoping that it would go well; I didn't need to win, but it was really nice," Dorr said with a grin. "My goal was just to complete."
Dorr says her second mount in the division, Sir Patico MH, is well and recovering from a heel grab on cross-country back in the barns. Dorr hopes to take both horses to the North American Junior and Young Rider Championships in July at Rebecca Farm in Kalispell, Mont. Dorr has been on a gap year after high school to focus on her riding with trainer Sharon White, and with the success the two have found Dorr wants to continue down the path.
"This gap year was to help me figure out and get a little more of a grasp on if I was good enough, wanted it enough or could make [riding] a career potentially, so I think I definitely want to see if I can keep on making it toward a career," Dorr said. "I just want to keep on keeping on!"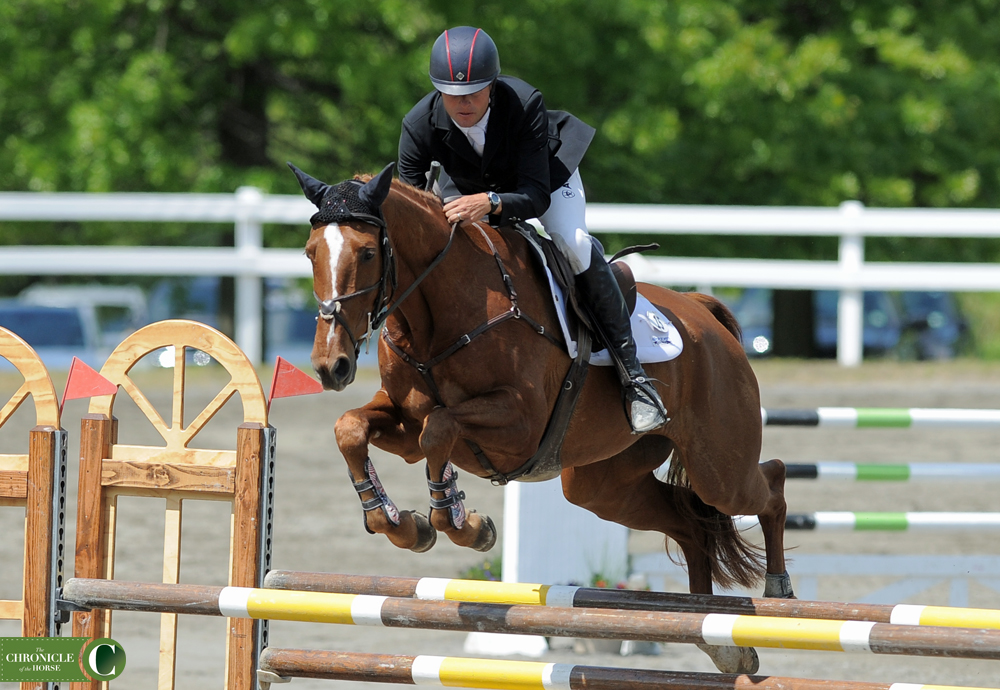 Marilyn Little And RF Scandalous Top CIC***
Marilyn Little was able to maintain her lead for a wire-to-wire in in the CIC*** division with RF Scandalous. The pair had a rail in hand going into show jumping and pulled it at Fence 5 but were able to turn in an otherwise clean jumping effort to capture the win.
"I was really pleased with her effort this weekend. I thought she handled the weather well on cross-country," Little said. "It's easy to think of her as a fair weather horse because she is a bit of a princess, but she's really quite courageous and she showed that this weekend."
Little has the CCI**** at Luhmühlen (Germany) in June in her sights next for RF Scandalous, which would be the mare's first time competing at the four-star level, and this win fits right into her preparation plans.
"I have a lot more confidence going in next month to Germany where it can also pour," Little said. "I think she took away a really great experience, and the fact that she felt good this morning just speaks to the effort that was put in from the course designer and all the volunteers on course yesterday. It was fantastic, a really great experience."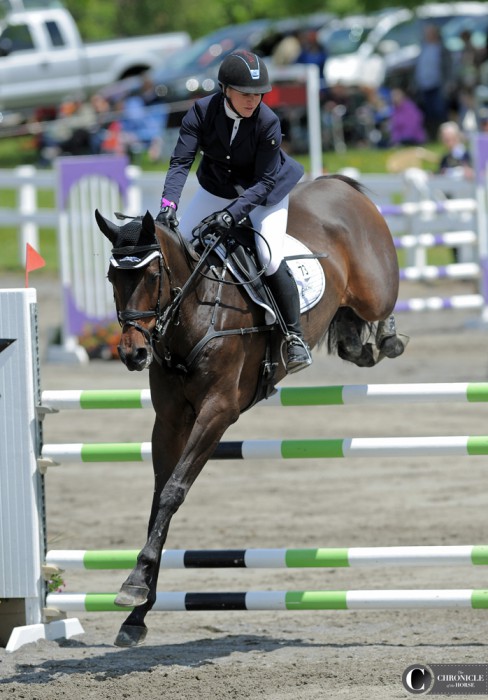 Little has developed "Kitty" from the one-star level, and the win at Jersey Fresh was another opportunity to reflect on how far the mare has come as they look toward moving up a level.
"It's a moment to think about and look backwards and say wow, what a fun journey this has been," Little said. "I hope it goes well next month—I hope I can get her as prepared as I can—but I'm also going to really enjoy it because she's a once in a lifetime horse, and to leave the starting box with a horse like that is very special."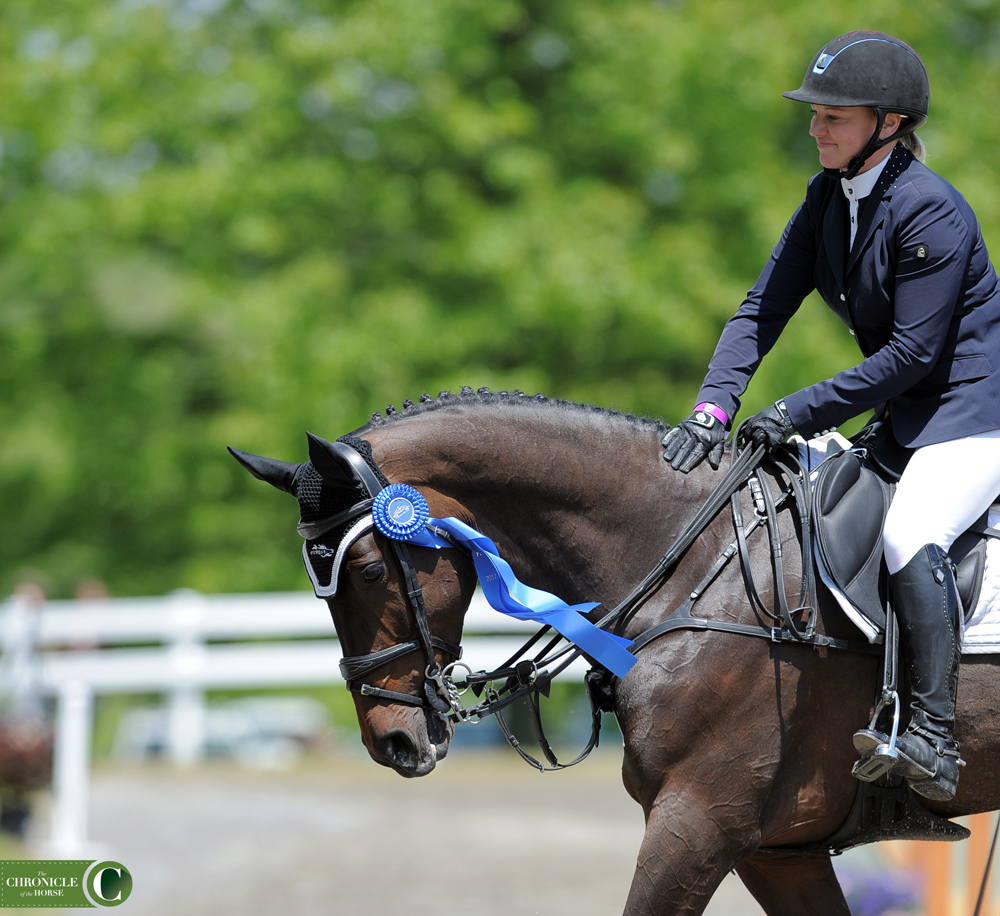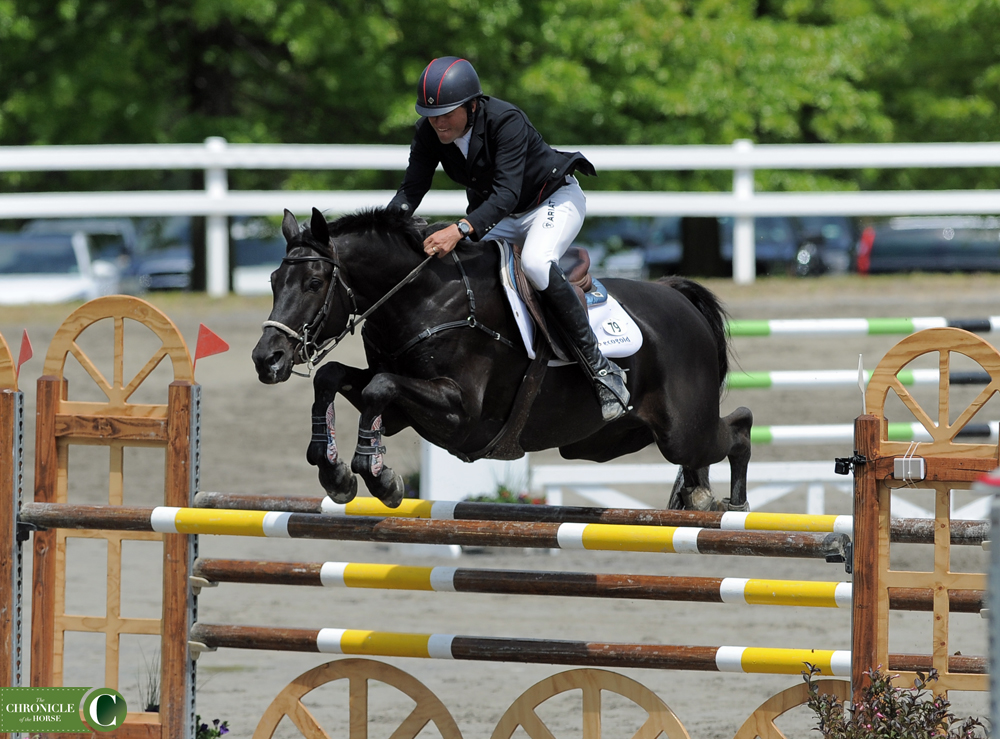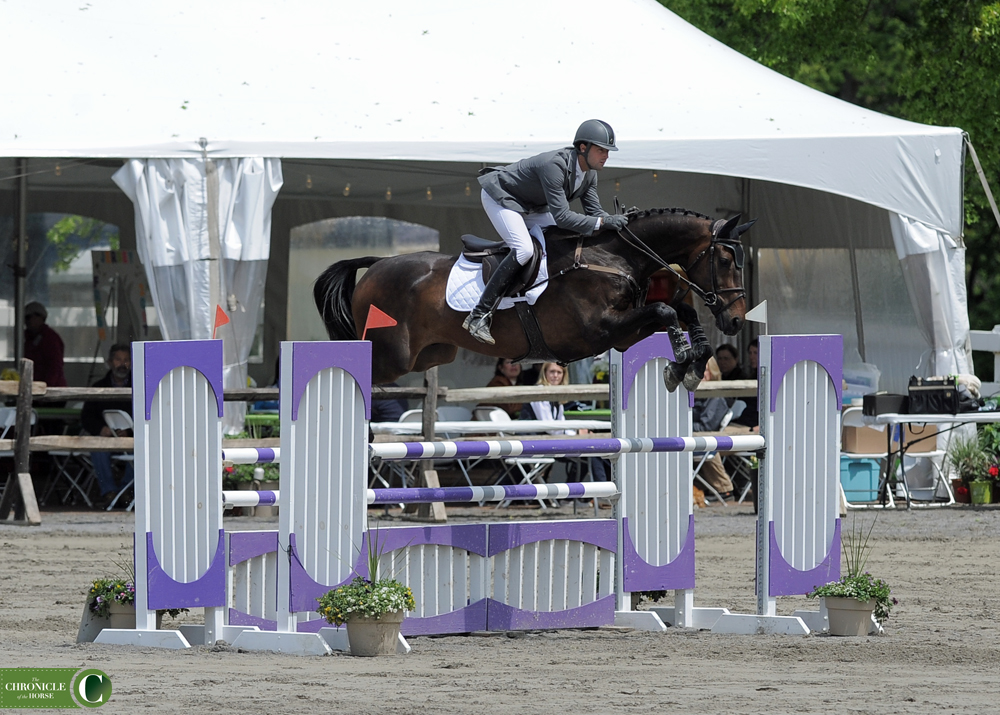 Lauren Kieffer And D.A. Duras Score CIC** Win
Lauren Kieffer and D.A. Duras also held onto their lead to take the win in the CIC** division. They put in a fault-free effort in the show jumping to win by just .9 over Sharon White and Cooley On Show.
"He's great; he's a really careful horse, he felt super fresh," Kieffer said of her round. "Yesterday didn't take much out of him, and he's a horse you can really kind of trust to show jump clean so he was great."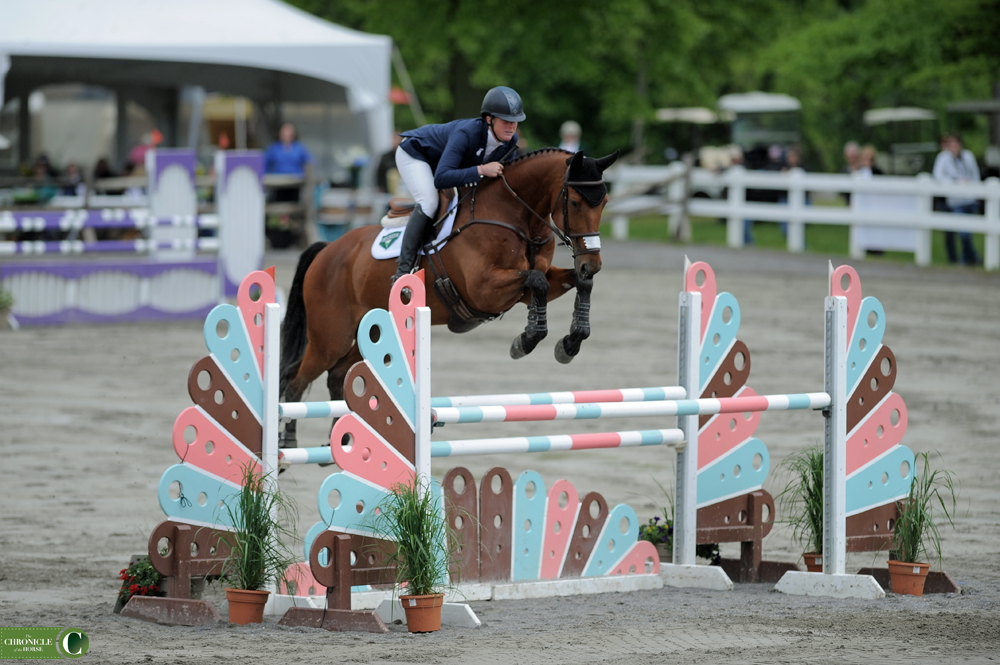 Kieffer takes both his performance in the ring and his antics back in the barn as a good sign heading into her summer competition calendar, which includes the Bramham CCI*** (England)
"He's really fresh, there was lots of leaping and squealing and everything else," Kieffer said with a laugh. "He's pretty fit, so I think that's a good sign heading into Bramham."
Kieffer plans to spend the summer at a yard in England competing with four of her horses (Veronica, Landmark's Monte Carlo, D.A. Duras and Meadowbrooks Scarlett).
"I'm really fortunate my owners all support the idea of us staying over through the summer and through the fall three-days and just working on being more competitive," Kieffer said. "You have to be there to do it, so it will be a great step."
Kieffer hopes to target the Burghley CCI**** (England) with Veronica in the fall, and Duras will keep working at the three-star level.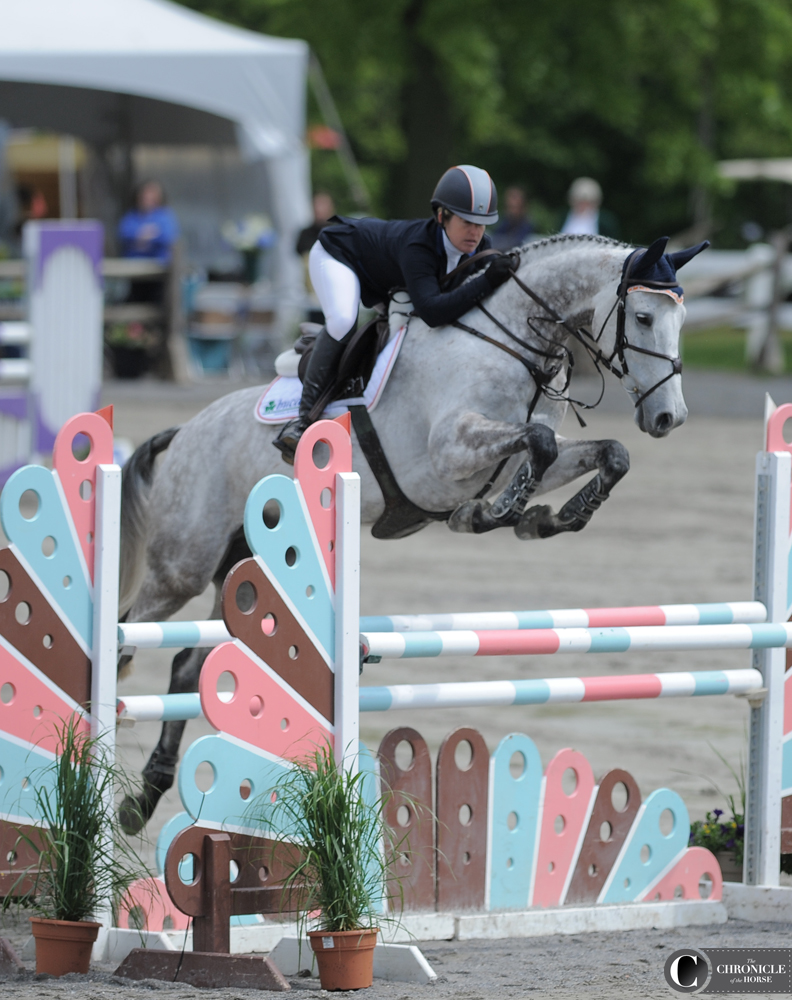 Phillip Dutton Takes Mr. Candyman To The Top Of CCI***
Mr. Candyman isn't the fiercest competitor in the field, so he's lucky to have a rider like Phillip Dutton to guide him around course. Dutton rode the gelding to the win in the CCI***, maintaining his overnight lead from the cross-country.
"He doesn't have a lot of confidence in himself, so it's taken a while to get him to feel that he can go out there and own that cross-country course," Dutton said. "I set out a little bit too fast on him here last year and ended up retiring on him because I think it scared him a bit too much, actually."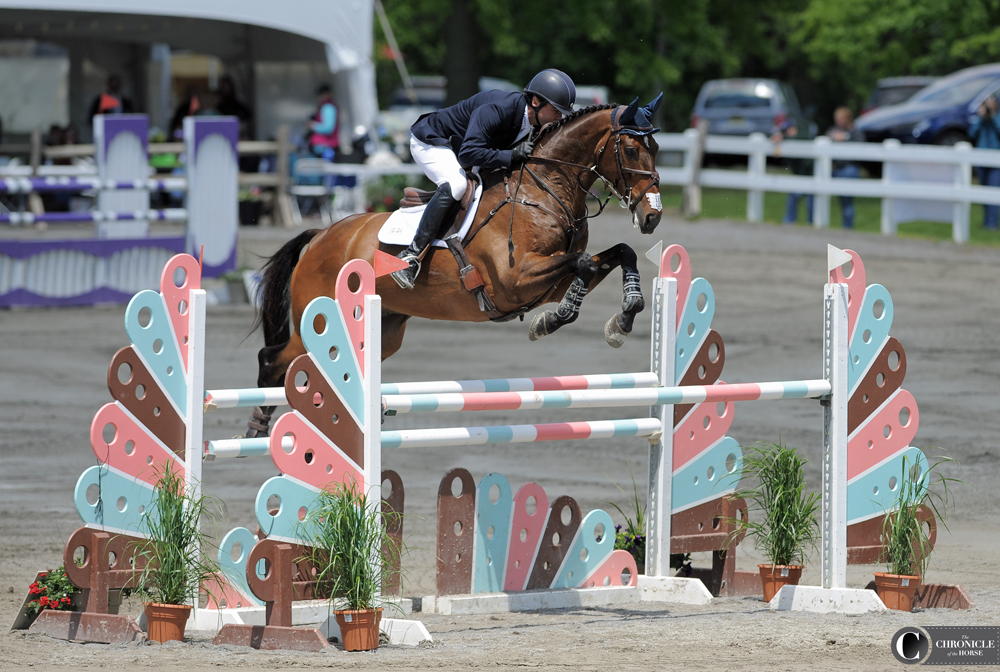 Dutton regrouped with the horse after he got back from the Olympic Games in 2016 and was better prepared to come out guns blazing at this year's Jersey Fresh.
"This weekend was a great weekend for him; he's starting to put himself on the map and looks like he's got a big future ahead of him," Dutton said. "To win at this level is a great achievement and cements my idea that he's ready for four-star now."
Dutton plans to target the Pau CCI**** (France) in October with Mr. Candyman this year.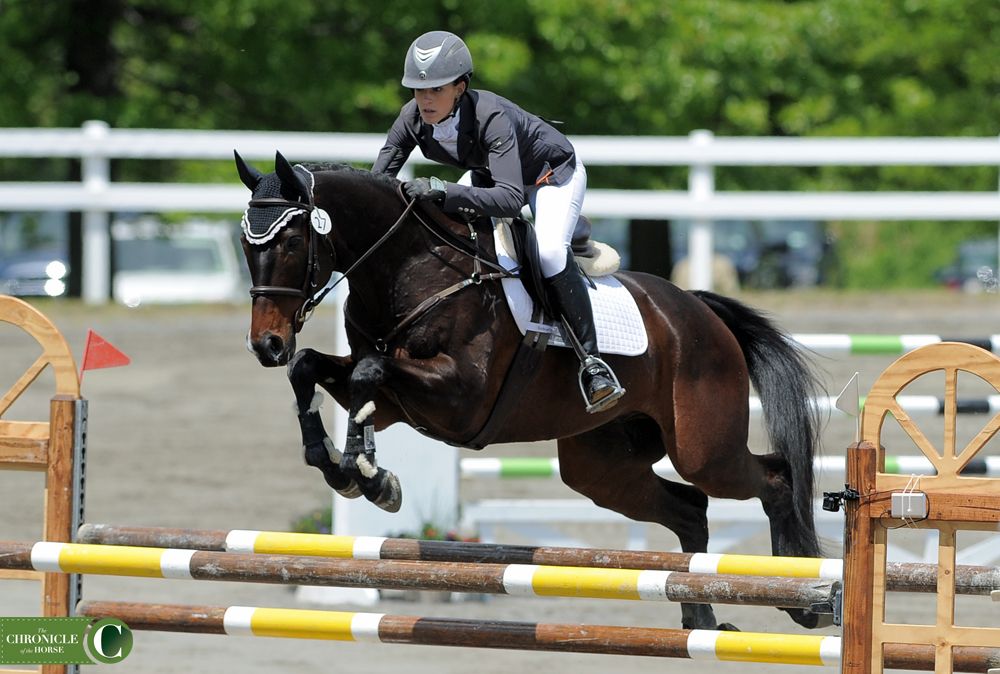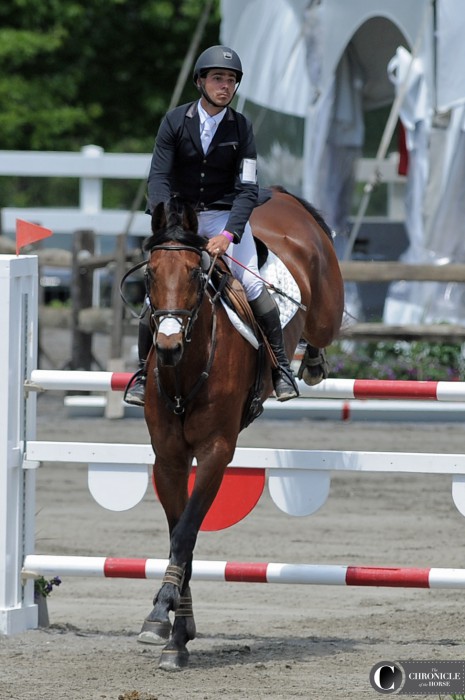 See all the Chronicle's Jersey Fresh coverage, click here for full results, and check out the June 6 issue of The Chronicle of the Horse for more in-depth coverage from the Jersey Fresh International!