Bromont, Quebec—June 9
The Mars Incorporated Bromont CCI** saw a shake-up after cross-country today when dressage leaders Will Coleman and TKS Cooley picked up two refusals on course.
That made way for Boyd Martin and Club Contessa's Contessa, a 9-year-old Holsteiner mare (Contender—Veritas, Esteban) to take the lead when they put in a double-clear round.
In all, 12 of 32 pairs jumped inside the optimum time of 8:11 over Derek di Grazia's course, and 25 completed.
Martin's been bringing along Contessa since she was 5, after he found her in Germany via Philipp Kolossa.
"I think she's got a huge amount of quality," he said. "She's a mover, jumper, real trier, good galloper, and I'm very pleased with the way she went today."
Martin likes to keep his horses at the intermediate level for as long as possible so they can learn and gain confidence.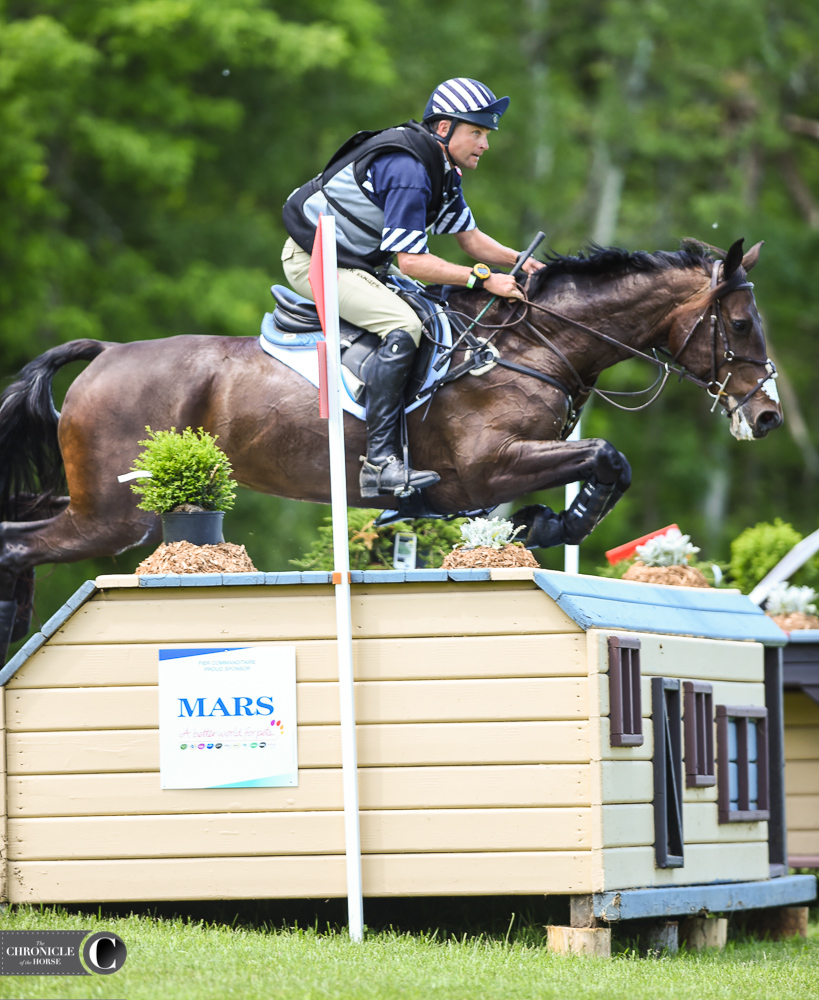 "I think the intermediate level is a very crucial level in a horse's career to build it up to four-star," he said. "I think the intermediate/two-star level is the make or break of a horse. You've got to spend a long period of time [at that level]. I could have gone to Fair Hill [Maryland] last year, but she was just a little bit too green, so rather than just scraping around and completing and qualifying for the next level, I thought I'd give her six more months and try and win it. The plan worked out so far."
Martin likes bringing his horses to Bromont to test their endurance and scope.
"I think the two-star course was really good," he said. "You want to know if you've got a three- or four-star horse. It really makes you understand if they're ready to go on with the sport. I'd say it's on the more difficult side of things. Coming here, usually if you get one around you know you've got a good horse for the future."
Although Coleman lost the top spot in the CCI**, he was thrilled with his CIC** horse, Off The Record, who jumped an easy double clear to maintain his lead.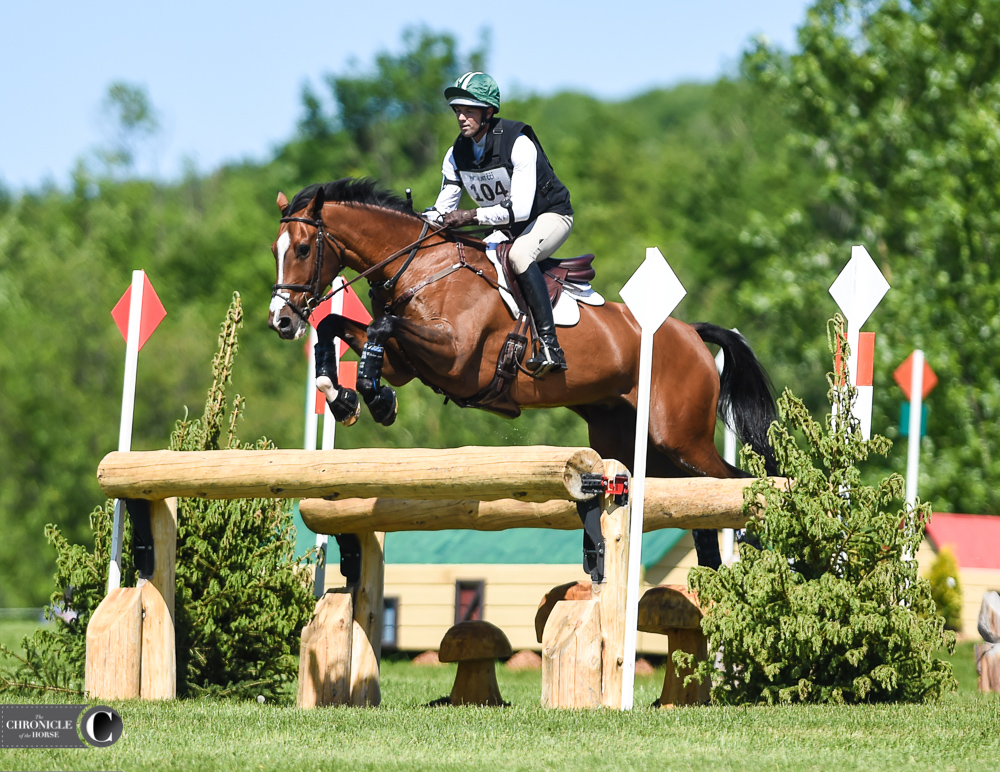 The 9-year-old Irish Sport Horse gelding (VDL Arkansas—Drumagoland Bay, Ard Ohio) owned by the Off The Record Syndicate, has already moved up to advanced, but Coleman thought this course would be a good start to his fall CCI*** campaign.
"He stormed around," he said. "He's become a real fast horse. He did the time easily. I wanted to give him a good go, but he likes the job. I think he's quite fit, and he really couldn't have been much better for me today. My two-star horses ran well. They were barely puffing when they came in.
"I think Derek sometimes set things that can be done a few different ways, and you have to know your horse and make decisions based on that knowledge. They were great courses. They were challenging, but I think in the case of the two-star, which is all I rode, you needed a horse that you had some experience with. Hopefully you finished with a horse that you learned a lot about. For the professionals that's what we're using the two-star for. Obviously you want to win, but it's for production."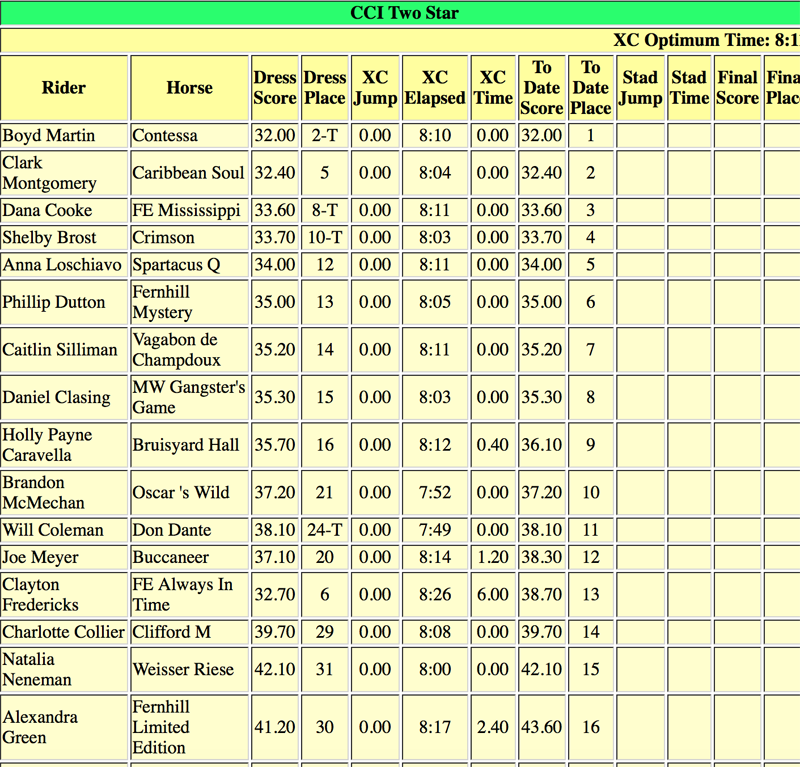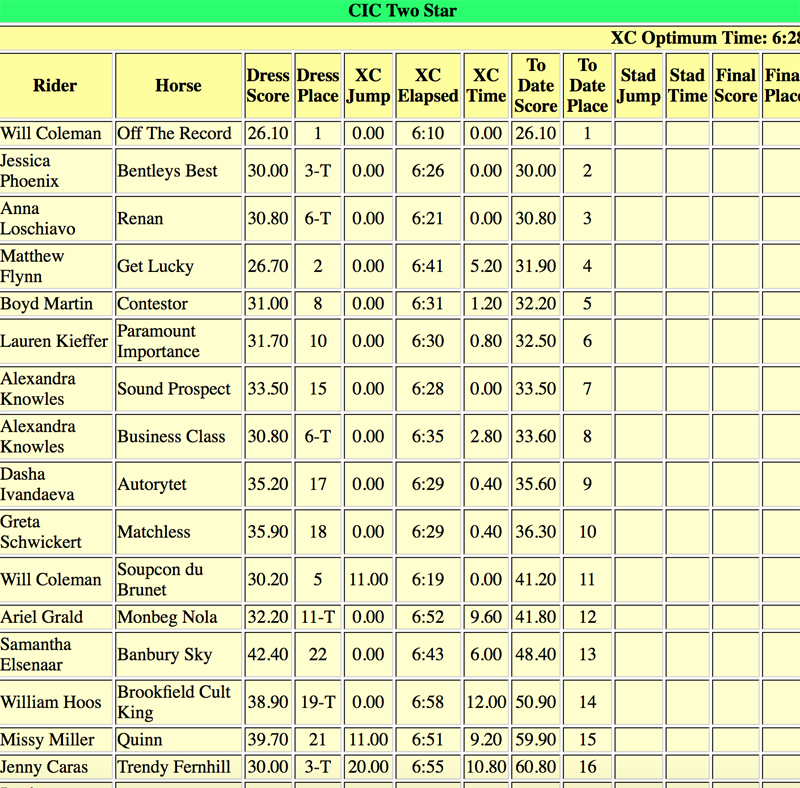 For full results, click here.
Want more from Bromont? Click here for our coverage and check out the July 2 print edition of the Chronicle for more.
2018 Bromont International - Two-Star Cross-Country
Lindsay Berreth / Jun 9, 2018 9:38 pm