Harrisburg, Pa.—Oct. 18  
Many horse show days have belonged to Victoria Colvin. After all, she was the junior that collected all the glory and honor one could ever hope for before turning 18. And Wednesday at Harrisburg, Pa., was just another Colvin day.
In her debut as a professional at the Pennsylvania National Horse Show, Colvin seized two division championships as she showed she's not keeping her names off the trophies quite yet.
She piloted John & Stephanie Ingram LLC's charges Snowday and Antinori to tricolors in the 3′ and 3'3″ green hunter divisions, respectively.
"I don't really feel pressure," said the 20-year-old. "When I was a junior I did cross over to the professional divisions, so it's kind of second nature. So I kind of, when I go in, do the same thing."
Since changing to professional status, Colvin has embraced the world of young horses, working with her own youngsters and those of John and Stephanie Ingram.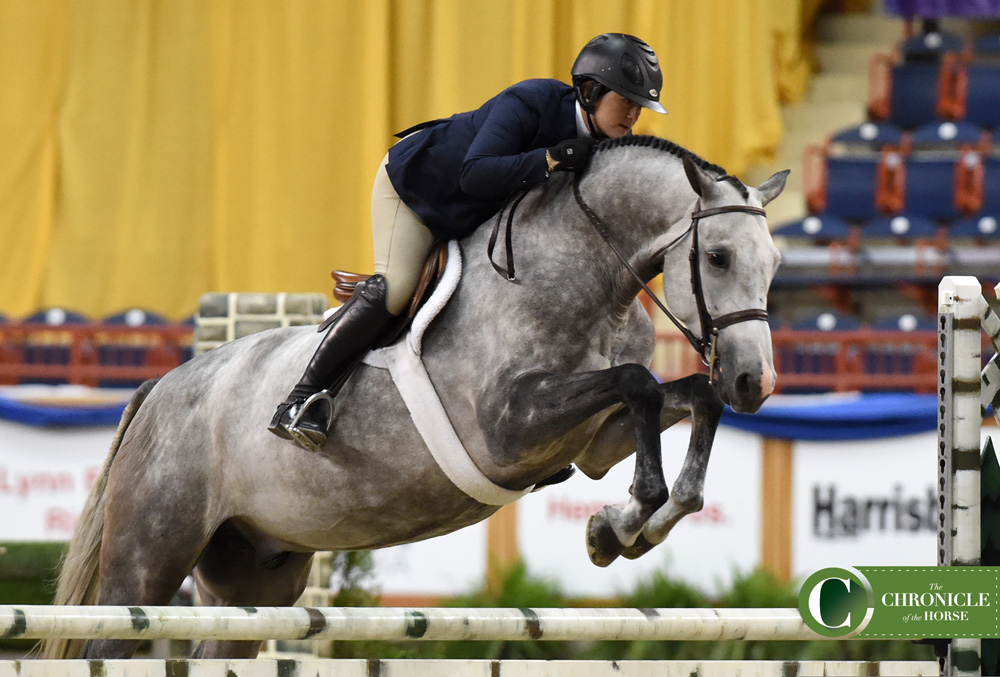 "It's kind of what I have now," said Colvin of her youthful mounts. "We're working on that. I have jumpers and stuff still but even my jumpers are young as well. I can't afford to really get one that's really made.
"I love making the young ones and then seeing them get better, especially this one [Snowday]," she said of the Holsteiner of unrecorded breeding. "When we first got him he was really green. This is his last show this year, so for him to end on such a high note is just amazing, to have that opportunity to see them go so well after working with them."
The Ingrams purchased the gray gelding from Kent Farrington, and Colvin took charge in teaching him the ways of the hunter world before John takes the reins for the amateur-owners.
"When I first got him he was a little jumper-y—like he was a little uphill, a little more energetic and wanted to go a little faster. Not as calm," said Colvin who now resides in Nashville, Tenn. "So we would just do little jumps. He would just jump really high. So [we did] just little jumps to help him level out—just making him learn how to be a hunter."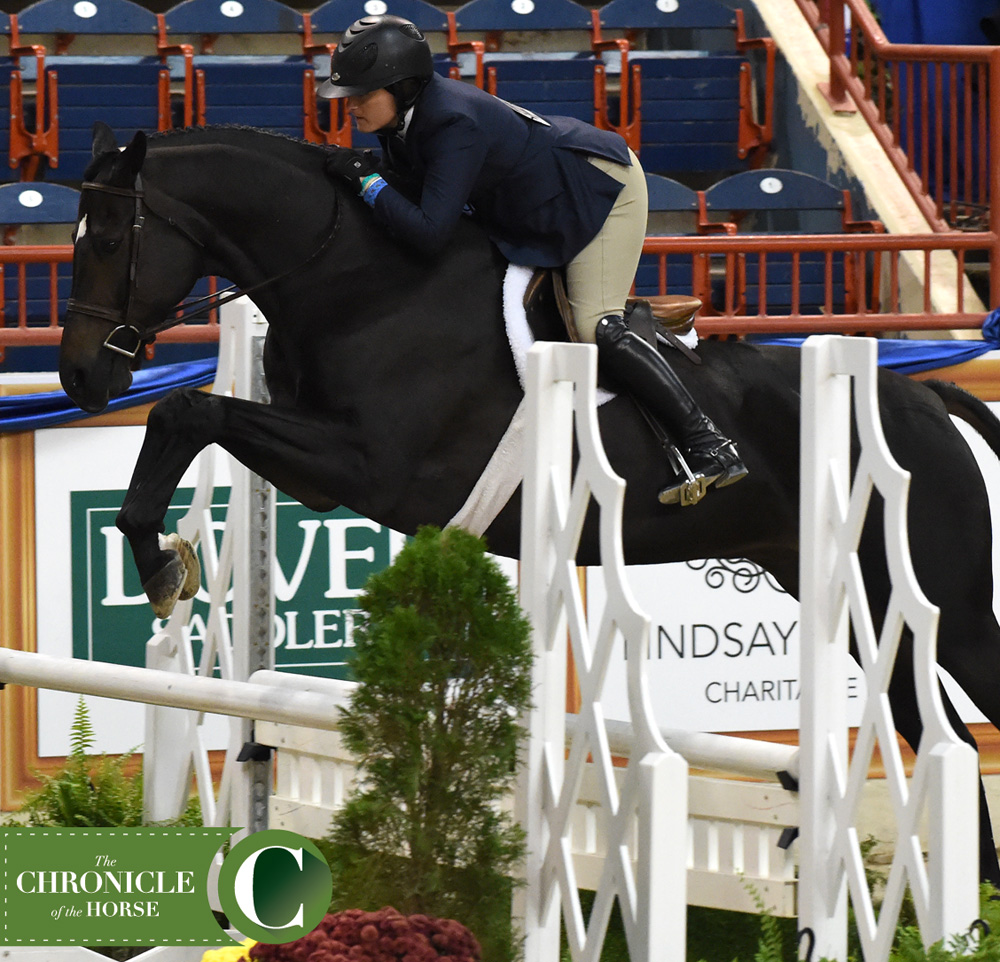 With only five horse shows previously on his record, Snowday said "no worries" as he donned blue in three of the four jumping classes. His barnmate, Antinori, was equally impressive as he edged out Sandy Ferrell and Hemingway for the tricolor in the 3'3″ green hunters.
Colvin started riding the 7-year-old Oldenburg by For Edition last year, and this year he's already started doing double duty with the Ingrams' daughter Martha in the adult amateur hunters.
"He's really sweet for her—he's like a perfect horse," said Colvin. "He's sweet. He jumps right around. So I think next year we're going to maybe do the first years, and then he'll definitely be Martha's 3'3″ amateur horse. That will probably be his main job.
"Luckily Martha and John are both really good riders, so you don't really have to do much," said Colvin of preparing amateur-owner mounts. "It's just getting them a little less green. Like [Snowday]is a little greener. [Antinori] is automatic already really, so there's not really much else that you could do."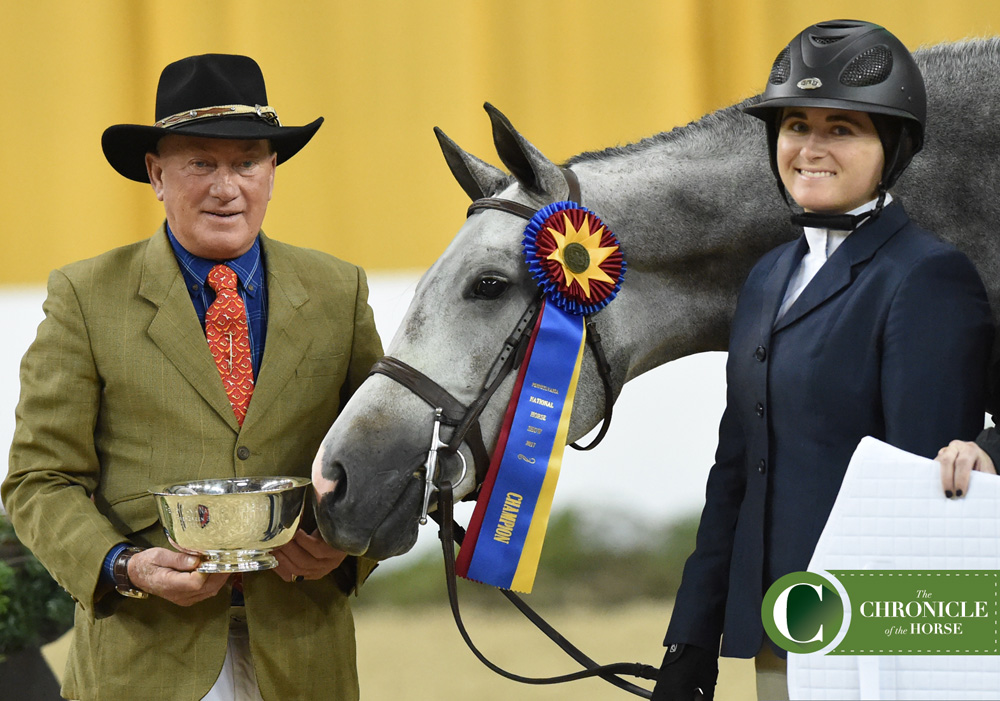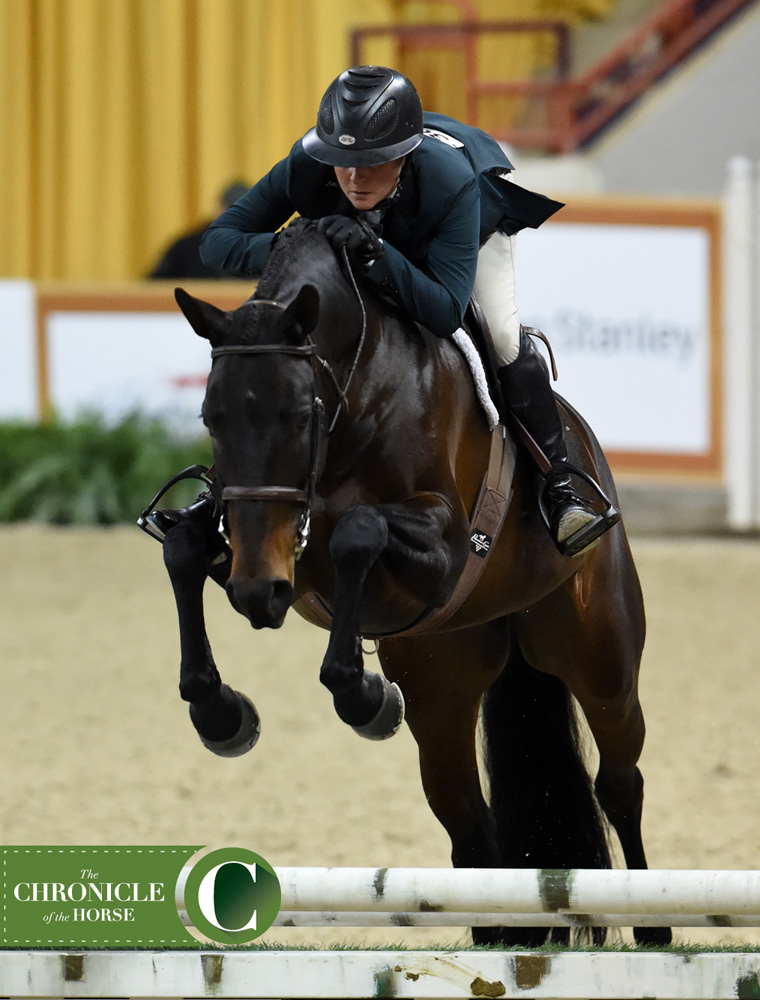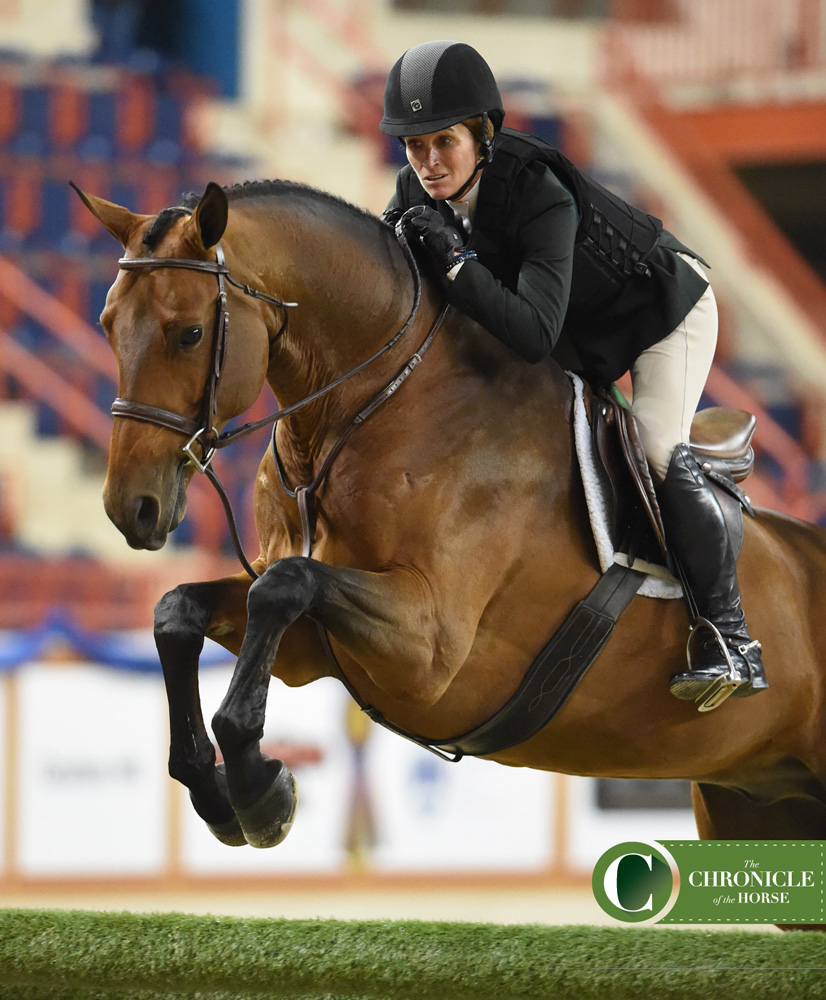 IMPORTANT LINKS:  All the COTH Pennsylvania National coverage  |  What You Need To Know  |  live results/order of go  |  live streaming  |  show website