Pau, France—Oct. 25
Despite a few twists in the plot among the top 10 in show jumping, British rider Laura Collett put in another flawless round with London 52 to lay claim to victory in the Pau CCI5*-L, this year's only five star event.
Collett and London 52 led wire-to-wire in the 11-year-old Holsteiner gelding's (Landos—Vernante, Quinar) first five-star.
"It's the stuff dreams are made of! I still don't quite believe this is all really happening," Collett said. "This morning, I was saying to myself that if I had had the choice, I wouldn't have wanted to ride any other horse than London 52 in this kind of competition! He's a fantastic jumper. It was his first time competing at this level and I really wasn't expecting this kind of result at the end of the competition."
Close behind her, her fellow countrywoman Piggy March also rode a prefect show jumping round on Brookfield Inocent to finish second in the gelding's first five-star.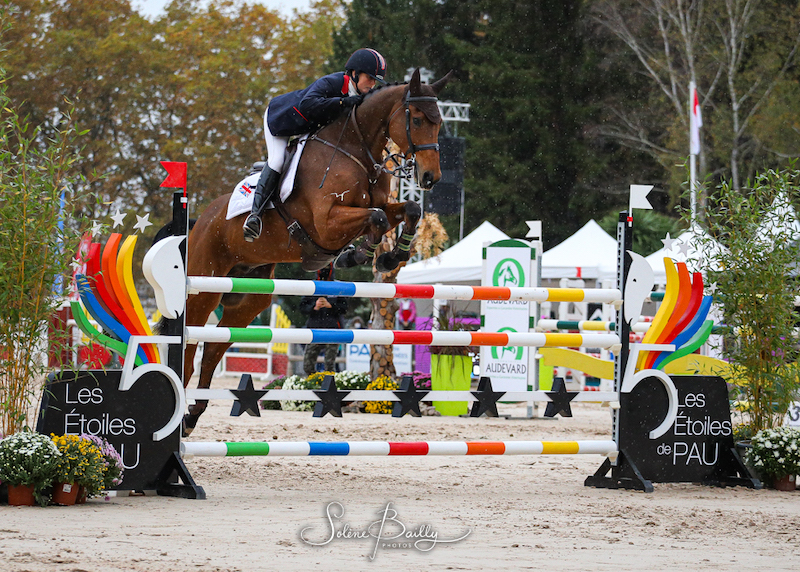 "I'm just so delighted with his performance this week. I have great hopes for him in the future," March said. "I'd also like to thank the organization team for the exceptional work they did to make this happen. I'm really grateful for the incredible opportunity we've had to be able to come and compete here this week, in such exceptional conditions."
In spite of a few time faults in show jumping, Tim Price of New Zealand kept his third place in the final ranking on Wesko.
Entry List I Live Stream I Website I Results