Pau, France—Oct. 24
French course designer Pierre Michelet set a magnificent cross-country test at the Pau CCI5*-L , with 31 combinations and 45 efforts along the 3.9-mile course, in an optimum time of 11:08. The only five-star event this year saw 45 competitors on the start list.
Ten horse-rider pairs completed a flawless round, riding home without penalties. Among them was British rider Laura Collett with London 52, who stayed in pole position. Her fellow countrywoman Piggy March, riding Brookfield Inocent, took advantage of Christopher Burton's stop at 14B to take second place on the provisional podium.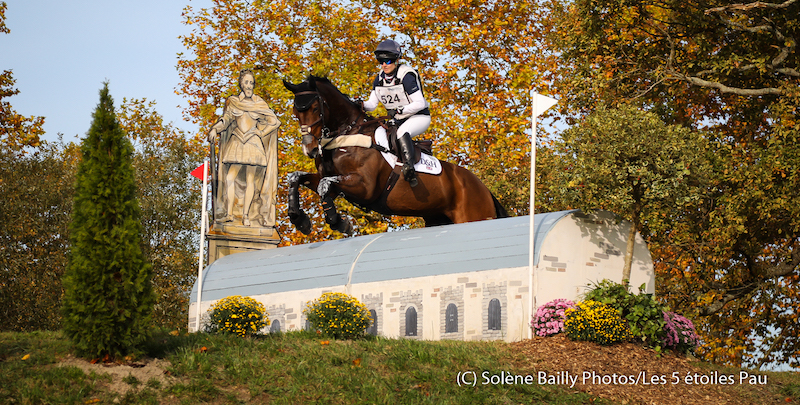 "After [my] first round with Mr. Bass, I knew I had to be very careful with London 52 on the combinations," said Collett. "He's a very careful horse and always jumps a bit bigger too. So, I stayed very concentrated, and he was just perfect. It's the first time he's ridden an 11-minute cross-country course, so I'll see how things go tomorrow in the show jumping event, but whatever happens, I'm just really proud of him this evening!"
March said she felt fortunate to be competing at Pau. "For me it was a golden opportunity to prepare Brookfield Inocent for the Olympic Games in Tokyo next year," she said. "I've never been to Pau before, but I more or less expected the kind of course that we rode today: a course that encouraged forward, brave, attacking riding but with the odd sneaky thing put in. I'm really proud of my horse, who was competing in his first five-star cross-country event today. I think he's one of the best horses I've ever had."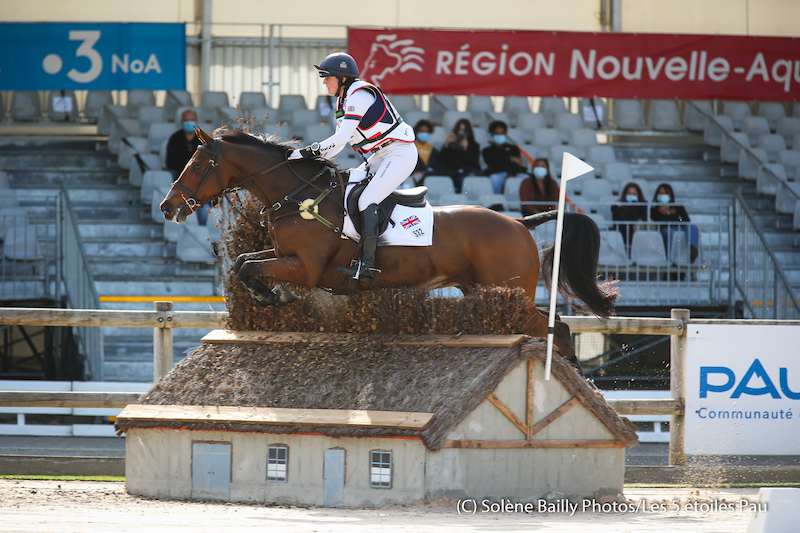 New Zealand rider Tim Price also climbed up one place to third aboard Wesko after the cross-country event, despite being just a second over the time limit.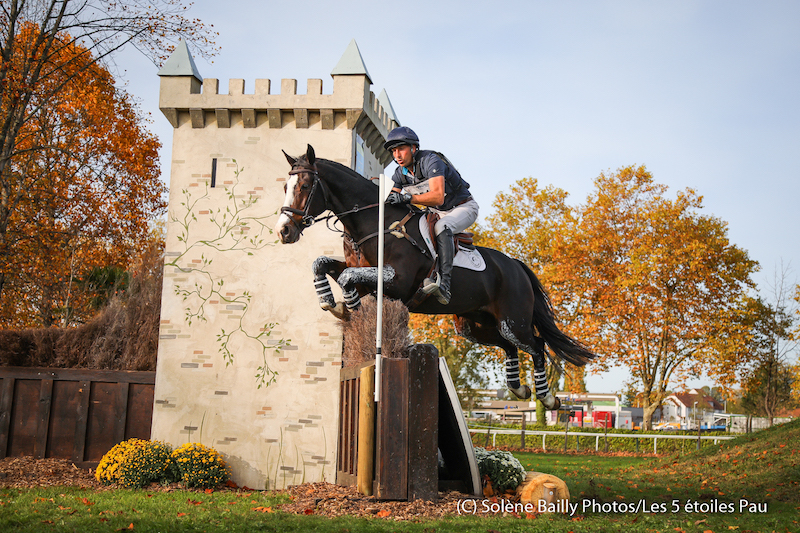 "2020 has been a strange year for everyone," said Price. "If there was only to be one five-star competition this year, the Pau five-star is a pretty good representation. So, a big thank you to the organization team and course designer Pierre Michelet for the quality of the course today. It was a course that encouraged bravery but also demanded us as riders to be on our toes, take the brilliance of some of the big jumps and do something with it. For me, that's exactly how a cross-country course should be at this level."
The French riders ended the day with three flawless rides. Jean-Lou Bigot climbs up to eighth place with Utrillo du Halage. Alexis Goury and Trompe l'Oeil d'Emery got into the top 10, while Maxime Livio and Vitorio du Montet, 31st after the dressage test, now lie in 12th place before the final show-jumping test tomorrow afternoon.
Entry List I Live Stream I Website I Results