After 51 pairs cantered down centerline in the CCI4*-S at the Longines Luhmühlen Horse Trials (Germany), Will Coleman and Chin Tonic HS came out on top, scoring a 24.6 to take the lead ahead of Germany's Michael Jung and Highlighter (25.6).
Coleman was pleased with Hyperion Stud LLC's 10-year-old Holsteiner's (Chin Champ—Wildera, Quinar Z) expressive performance. He brought him to Europe to gain more experience with help from the 2022 Connaught Grant.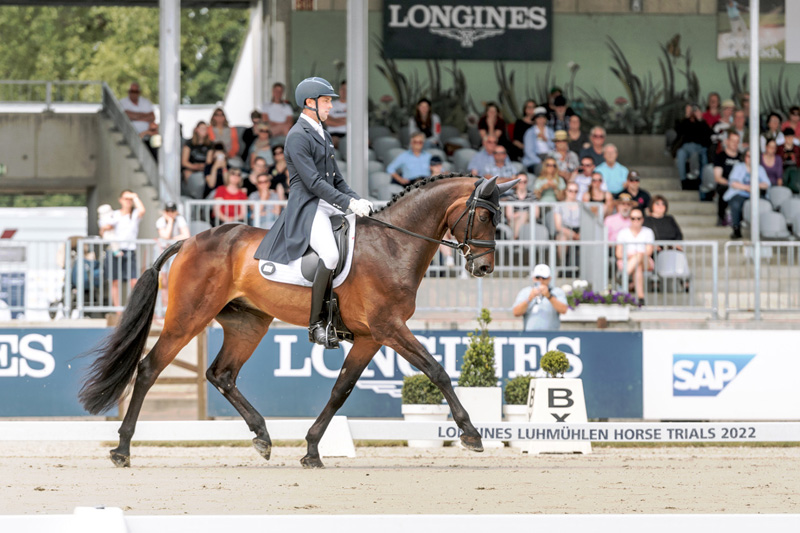 "My horse went in the ring and gave me a really honest effort," he said. "He's still a little green and can be affected by the atmosphere. That's why we brought him here; it's all part of the education. He was very attentive and kept listening, that way he was able to show his quality."
Coleman also sits in ninth place with Off The Record, his 2021 Aachen CCIO4*-S (Germany) winner,  on 28.2, though he said Thursday that he doesn't plan to run cross-country with the horse. Instead, they will be headed to the CHIO Aachen CCIO4*-S at CHIO Aachen World Equestrian Festival (Germany), to be held July 1-2, to defend their title as members of the Land Rover U.S. Eventing Team there.
Multi-champion Jung once again managed to secure an excellent starting position before cross-country day. He is close on Coleman's heels by just one point. Several German riders are competing in the class for the German National Championship and Messmer Trophy.
"That was not our best dressage, but I am still very happy," Jung said of the 11-year-old warmblood (Natal—Ard Silhouette, Landgraf I). "My horse is getting better and better overall, so I am still pleased with our test. I set myself a target of 25 points, and we just about managed that."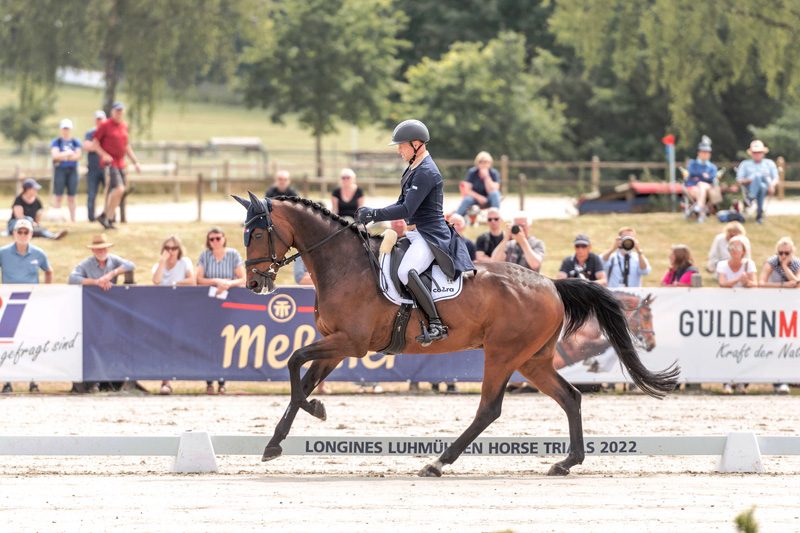 Coleman said Mike Etherington-Smith's cross-country course looks great.
"There are some intense but fair questions," he said. "My horse is very brave and honest but still a bit inexperienced, so he can be a bit spooky at times. The atmosphere here with all the spectators might be the biggest challenge for him."
In the feature CCI5*-L class, 36 pairs completed dressage.
Thursday's leader, Bubby Upton, maintained her leading score with Cannavaro on 24.9. She's also the youngest competitor in the field.
The 23-year-old British rider was over the moon with Cannavaro's performance
"I'm so proud of him; he has struggled so much with the dressage, but he has the biggest heart and tries ever so hard. He is the gift that keeps on giving," she said.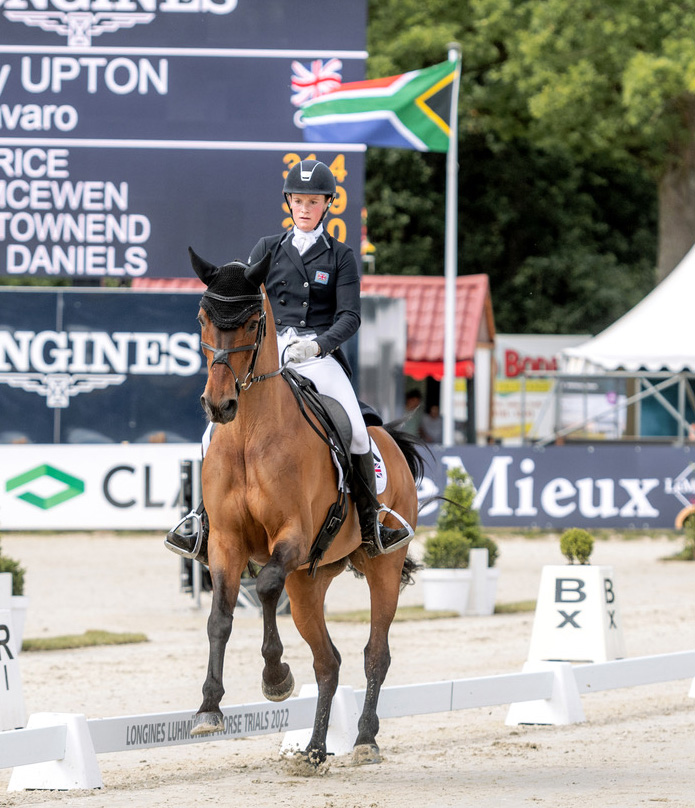 "It looks like a really good track," she said of tomorrow's cross-country course. "It's my first time here so it's really exciting. Everything looks beautiful. I'm really excited to go out there and give it a crack."
The three U.S. riders fared well, with Lauren Nicholson and Vermiculus scoring a 26.7 to sit second after rerouting from a planned Badminton Horse Trials (England) run in May.
Liz Halliday-Sharp, winner of last month's CCI4*-S at the Land Rover Kentucky Three-Day Event, is in fifth with Cooley Quicksilver on a score of 29.1.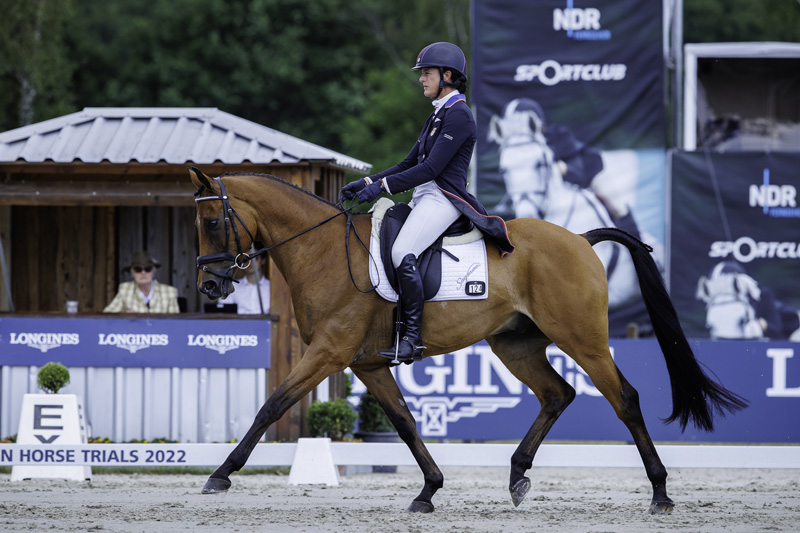 "I think the course will suit my horse well; that's why I brought him here to Luhmühlen," said Halliday-Sharp. "I always thought this horse is a Luhmühlen horse. It is a challenging course, a true five-star with challenging questions right until the end. But this is his third fiver-star, and I'm hoping for a good round."
Matt Flynn and Wizzerd, rerouting from a cross-country retirement at Badminton, scored a 33.4 for 16th place.
Five-star results can be found here.
Four-star results can be found here.