Raeford, N.C.—March 24
Katherine Coleman bought Billy Bandit less than a year ago without even sitting on him, but she had no doubt he was the right fit for her.
"I got him right before Christmas from Flora Harris," Coleman said. "I've watched [him] for a long time now. I jumped on [the sale] without even trying him. He's my type of ride, and he's lovely."
Billy Bandit was previously campaigned up to the three-star level under Harris for Great Britain. This is his second CIC with Coleman and their first win together, but it didn't come easily. Coleman was tied with Caroline Martin for seventh place after show jumping and put in the only double clear round on cross-country to rocket up the rankings and take the win in the CIC** at the Cloud 11-Gavilan North LLC Carolina International.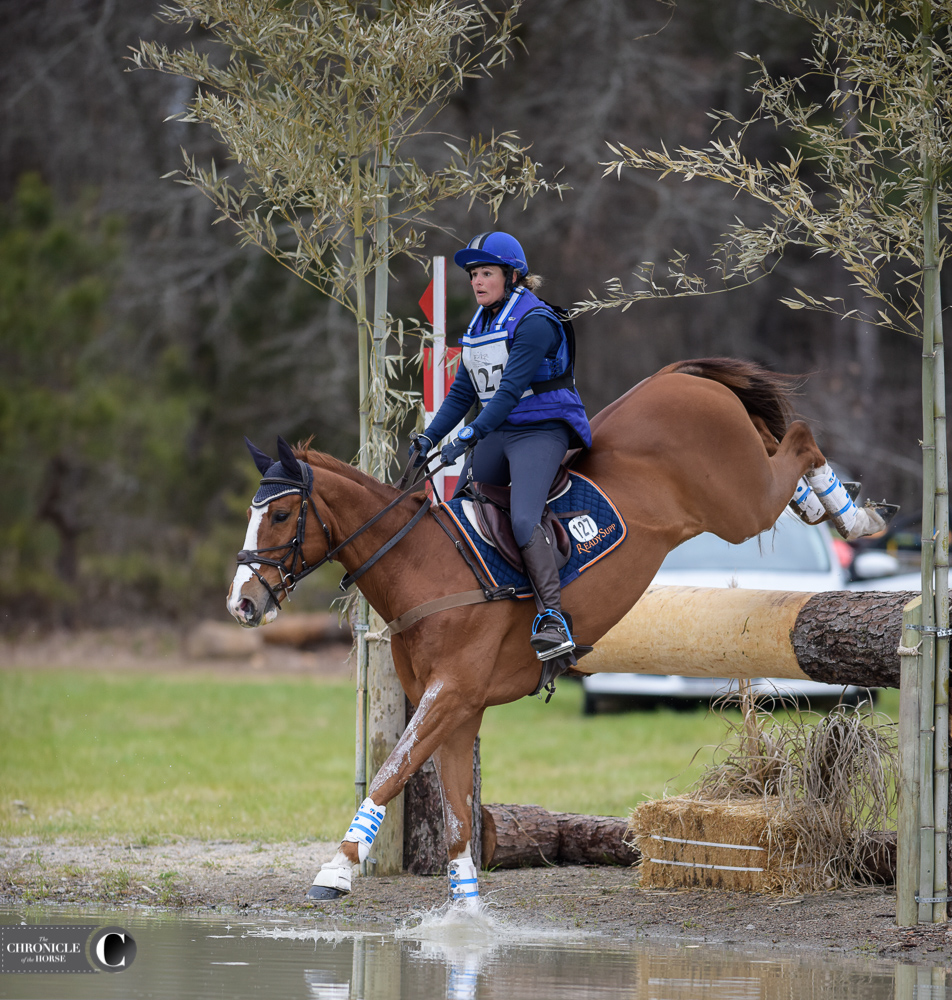 "I think it was a really tough track," Coleman said of Ian Stark's course. "It was one of those courses where you have to get gritty and do a bit of riding. I didn't know what to expect since I don't really know [Billy Bandit] that well yet. He was so clever, and he was between the flags and jumping beside me. He was thinking and forward and going no matter what. He just answered all the questions."
Coleman spends most of her year in England, though she is currently residing in Ocala, Florida. Her plans for the 10-year-old Anglo European gelding (Billy Congo—Furisto Clover) focus on building his confidence and strengthening their relationship.
"I might even bump him down next and do a nice and easy prelim run to make sure he's super confident," Coleman said. "I'll take my time with him. He'll definitely do a three-star or advanced somewhere when we get back to England."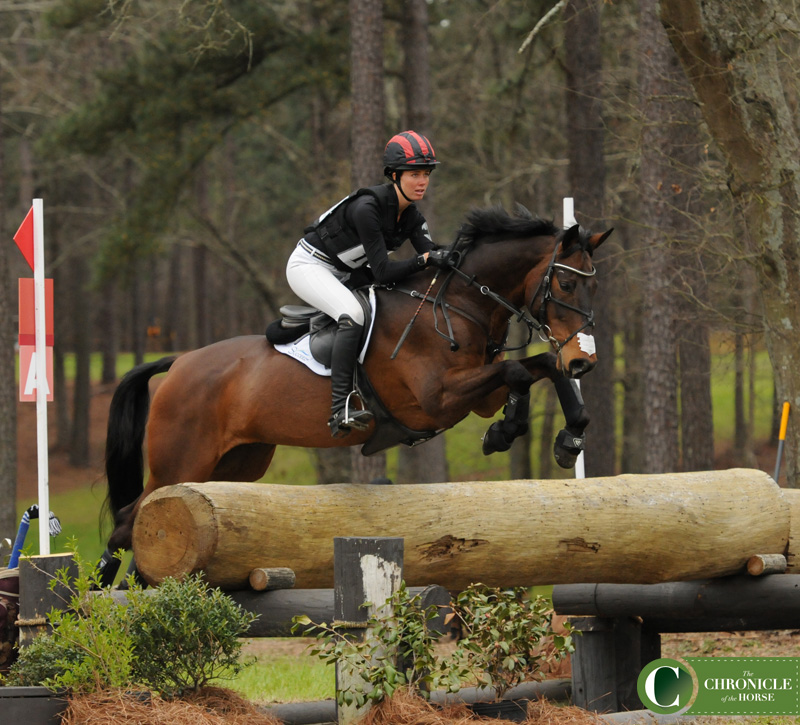 Martin and Jump Jet finished close behind Coleman after picking up .4 time penalties on course. Carolina was their second CIC** together; they improved on their fifth place finish at Red Hills International (Florida) earlier this month. They were tied for eleventh after dressage, but a clean and fast show jumping round moved them into a tie for seventh with Coleman.
Martin's other mount, Cristano Z, fell at fence 12 in the advanced division. Horse and rider both walked away from the fence, but Martin went to the hospital as a precaution.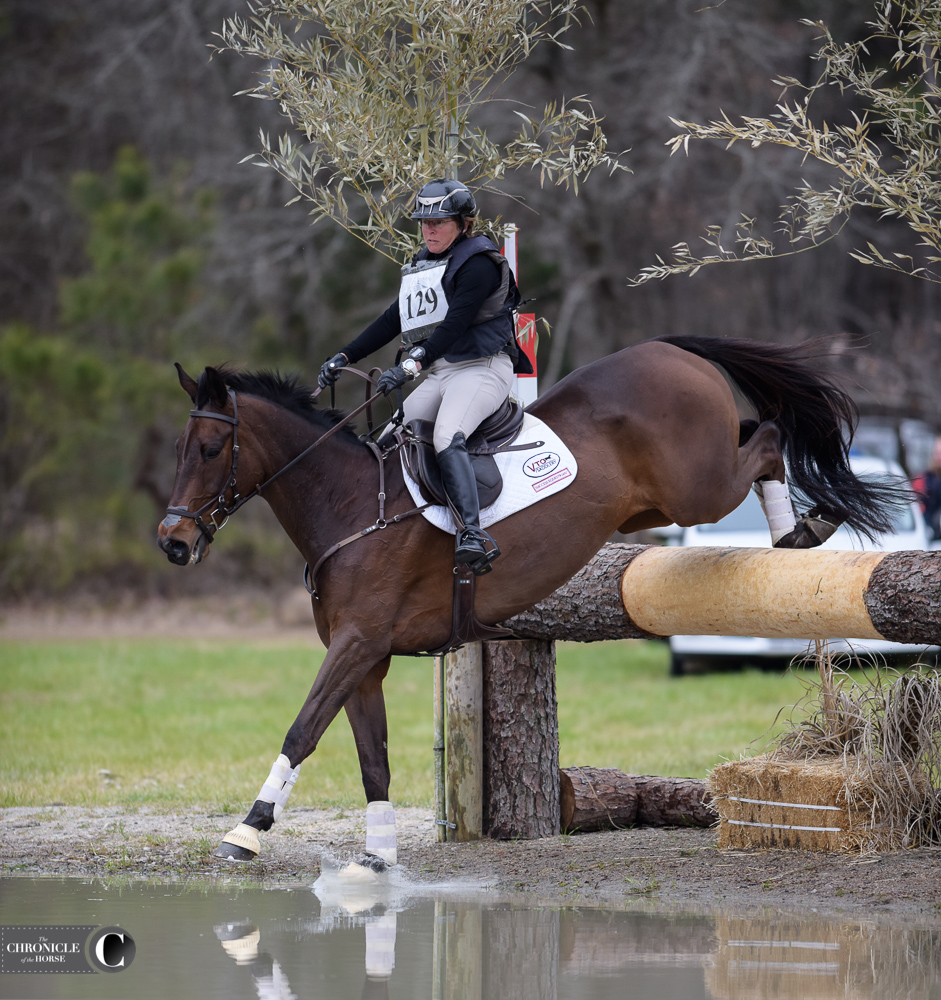 Courtney Cooper and Who's A Star rounded out the top three. Cooper was sixth after dressage and a clear show jumping round move them up to second place before cross country. They incurred 6.4 time penalties on course.
The CIC** competition had five eliminations, five retirements, five withdrawals and six rider falls. Eleven horses refused at fence ten, the Cloud 11 Blackbeard's Cove water complex. Clark Montgomery made the biggest leap up the leaderboard, jumping from being tied for 44th place after dressage to placing fourth with clear rounds in show jumping and cross-country. Will Faudree and Caeleste were leading coming into cross-country, but had a refusal at fence ten and retired.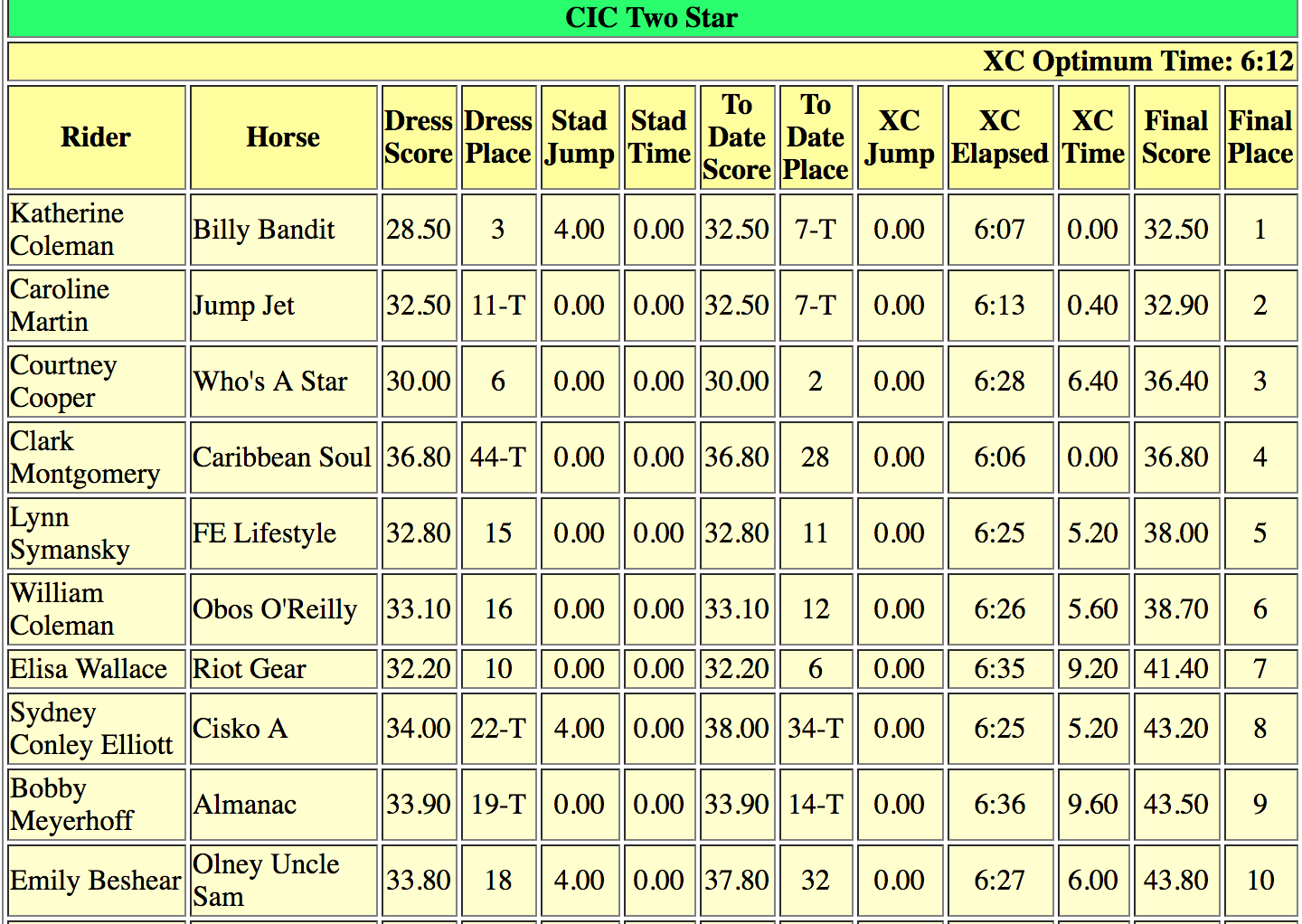 For full results, click here.
For live streaming, click here.
2018 Carolina International - CIC** Saturday
Lindsay Berreth / Mar 24, 2018 10:23 pm