After finishing fourth in last year's George H. Morris Excellence in Equitation Championship, Coco Fath, of Fairfield, Connecticut, stepped up to top the field aboard Class Action on March 23, at the Winter Equestrian Festival in Wellington, Florida.
Alexandra Worthington captured second; Ava Stearns secured third, and Daisy Farish finished up on the leader board in fourth place.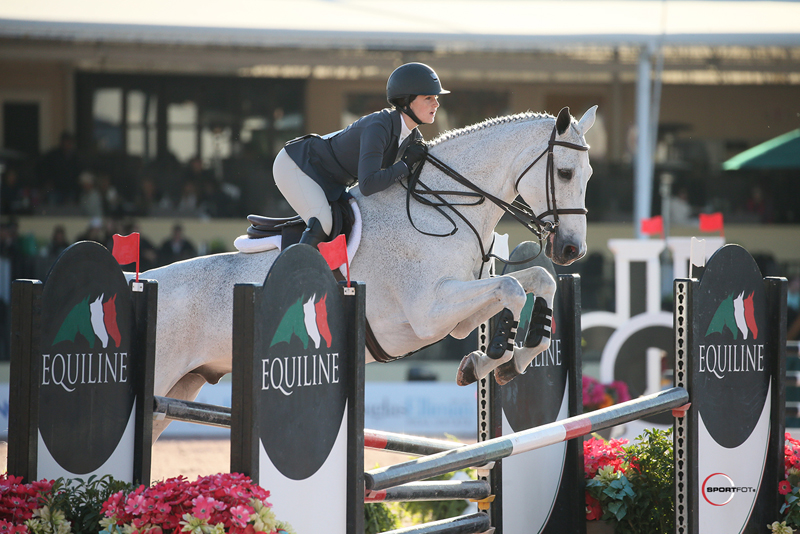 Seventeen-year-old Fath lead after two rounds, with scores of 88.5 and a 90.5, for a grand total of 179 points. Worthington, Stearns, and Farish joined her in the ring for final testing, of which final scores were not announced.
"This is a really great experience," said Fath. "There is no other place like WEF to have a class like this, where you are able to do it by yourself and really rely on your teammates and everyone around you for help.
"I was a little skeptical going into the course today because it seemed a little bit like [USEF Talent Search] Finals, but the first round was nice and [gave us] some standard elements, such as gymnastics and lines similar to what we see every day," she explained. "It definitely brought some good technical things to the table. I was a little bit worried about the cavalettis because the two people before me stopped at them, but thankfully we were able to practice in the schooling area and my horse knows his job!"
The 11th Annual George H. Morris Excellence in Equitation Championship was held in three rounds with 35 competitors in round one. The top 15 riders returned for Round two in reverse order of merit, and ultimately the leading four entered the International Arena for a third time to determine the final placings.
Riders were required to turn in their cell phones before the start of the class and were prohibited from any contact with their trainers. Consequently, competitors were responsible for the management, warm-up, and schooling of their own horses with the assistance of one groom and conducted their course walk independently.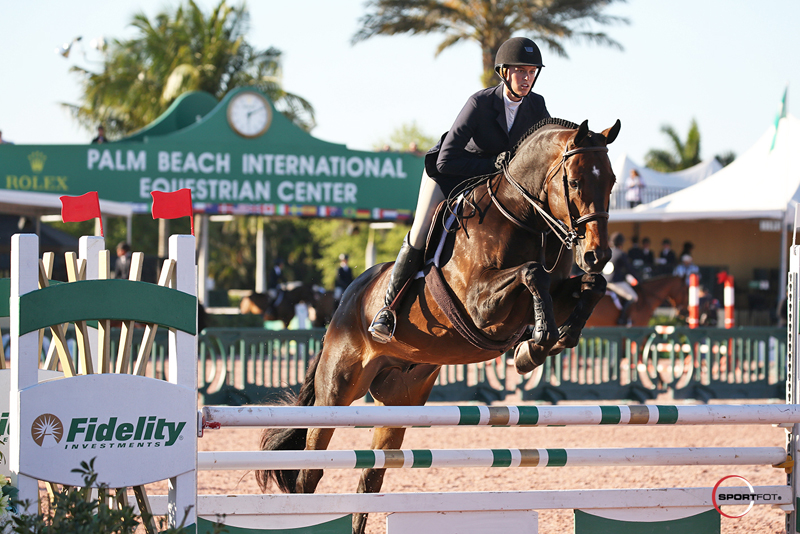 All of the under 18 junior riders received scores from two panels of judges and a schooling judge, who graded the competitors in the warm-up area with scores ranging from minus two to plus two. The first panel of judges consisted of Chris Kappler and Ralph Caristo; Panel Two was made up of Keri Kampsen and Sissy Wickes, and Karen Golding acted as schooling judge. The course was designed by Steve Stephens and featured a trot cavaletti line, three combination lines, and a demonstration of two flying lead changes in round one. Round two challenged riders with another tricky combination, a trot fence, and a simple change of lead mid-line. Final testing tasked the leading four with a counter-canter fence, hand gallop, and halt and back.
Brand new to 2018, schooling took place in a separated section of the International Arena near the in-gate, and exhibitors rode straight into the show ring through a divider following their warm-up.
"At first, I didn't love it," said Fath. "Everyone gets to see you warm-up and making a mistake can be embarrassing! However, I actually really liked it by the end because it was a much bigger area to work in, and I was able to still see what was going on in the ring. The warm-up is a big part of it, and I would take any schooling area any day to get to compete in the International Arena."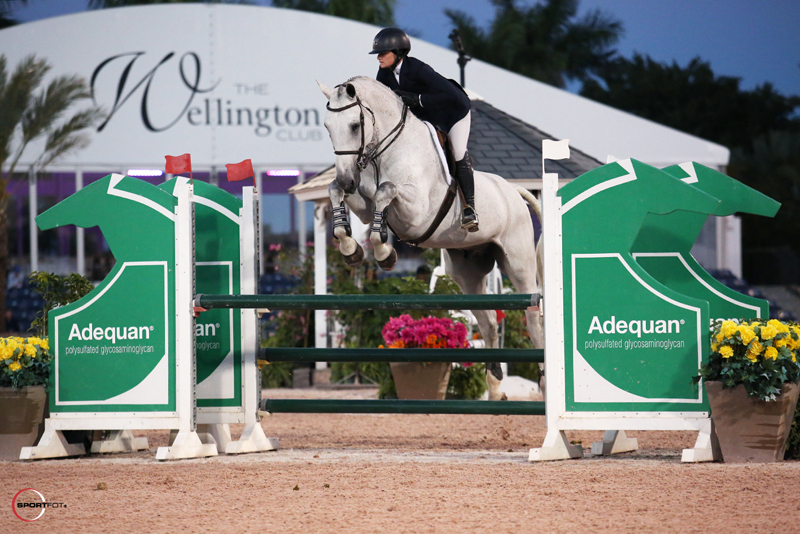 Fath and Worthington are fellow teammates at Beacon Hill Show Stables and shared a congratulatory hug following their first and second-place finishes. Although Worthington entered the test in fourth place aboard her mount, Outshine, with a 79.5 and 89 in the first two rounds, the pair took full advantage of the opportunity to highlight their finesse and finished with reserve honors. Following a masterful counter-canter to the first fence, the pair tackled the hand gallop, and impeccably executed the halt and back before returning to the line-up.
Stearns finished in third with a total of 172.75 points, and Farish tested second to last to finish in fourth with 169.5. Fath was the last to face the challenges set in round three and secured her position at the top of the class.
"I don't think it was my best test," admitted Fath. "But, the first two rounds brought me high enough up that my total points were significantly above the other riders, and I just went in there trying to have a smooth round and tried not to make any major mistakes."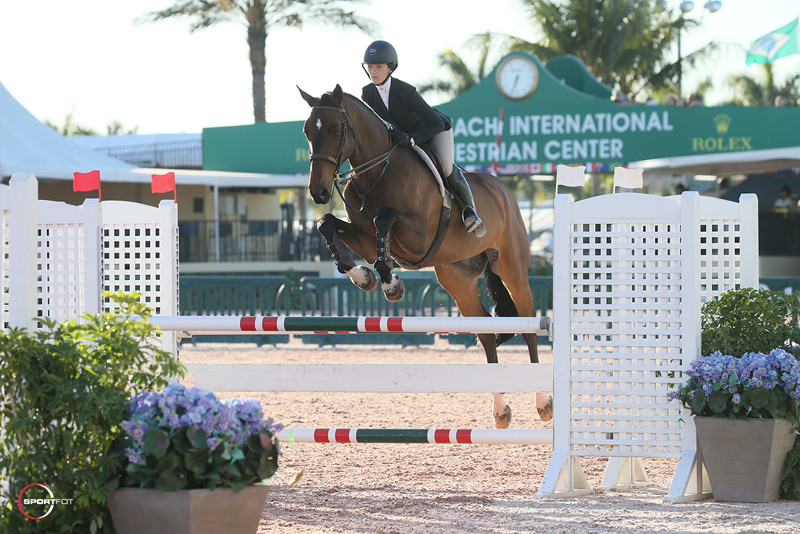 Waldo, an entry of Missy Clark & North Run and ridden by Sam Walker, received the award for Best Turned Out Horse, and his groom, Katie Williams, took home an embroidered Equiline "Kendall" jacket.
To end the evening, the prize for Best Equitation Horse went to Class Action, and Fath took home the award for the dashing grey gelding – an embroidered Equiline stall guard.
"I can't think of a better horse. I knew that these were going to be my last two years as a junior, and I thought, 'Why not have the most experienced horse ever?' I owe everything in my equitation career to him. He is the horse of a lifetime," said Fath.
See full results from the class.