Wellington, Fla.—Feb. 9
Whenever 18 horses progress to a jump-off it's destined to become a foot race. If you go for a steady clear there's a good chance a faster horse will come up behind you, but if you really step on the gas, you run the risk of pulling rails.
Tonight's jump-off for the $391,000 Fidelity Investments CSI5* Grand Prix during Week 5 of the Winter Equestrian Festival displayed the mastery of the horses. There were moments reminiscent of a Triple Crown race with riders pressed close against the necks of their mounts, who flattened their strides for the long gallops before balancing in an instant when the next fence approached.
But Kent Farrington, who ended up in second with Gazelle to Martin Fuchs and Clooney 51, felt no matter how many moved on to Kelvin Bywater's short course that it would be a sprint to the finish.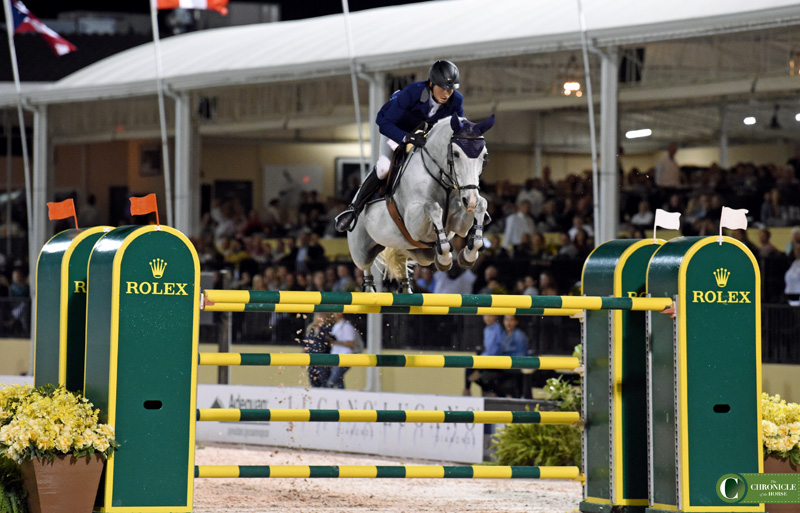 "I knew [Fuchs would] be fast," said Farrington, who was the last on course. "He's a very competitive rider. He wins all over the world. He had a great result at the world championships, and this is one of the best horses that he is competing. I also have my top horse competing, so I think regardless if there are 20 clear or two we are going to be running as fast as we can go, and everybody out there really trying to win.
"His horse is exceptional in that it can leave out strides where other horses can't do it," Farrington continued. "He left a stride out to the double, and I think he was the only person to do that successfully. I thought that was too much risk for my horse; she is extremely careful, and I thought that was too much risk that she might stop if I tried to go that far away, so I tried to catch him with foot speed around the rest of the course, but we fell a little short today."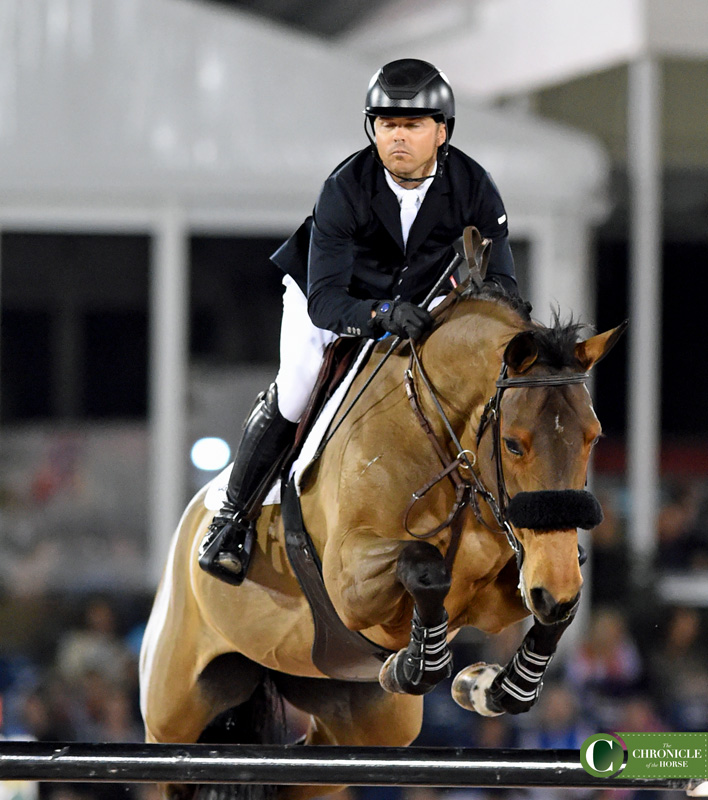 Fuchs stopped the clock in 33.13 seconds, with Farrington crossing the timers in 33.57.
Fuchs, who hails from Switzerland, typically stays in Europe to compete on the indoor winter circuit, but this year he brought six horses to Florida in order to spend more time with his girlfriend, U.S. rider Paris Sellon.
"I knew my horse is in great shape," said Fuchs. "He's very experienced, so it was good for him to bring him straight out here under the lights. He still was a little surprised in the first round. He jumped very, very careful. I had to use more leg than usually. But this gave me a very good feeling for the jump-off because I knew when I added a bit more speed he would cover oxers easily and still try to clear them.
"I'm very happy with this win," he said. "Honestly I was pretty sure Kent was going to be faster because we all know he is one of the fastest riders in this circuit. Obviously I'm happy that for once he didn't beat me and also gave the little Swiss guy a chance to win here in America."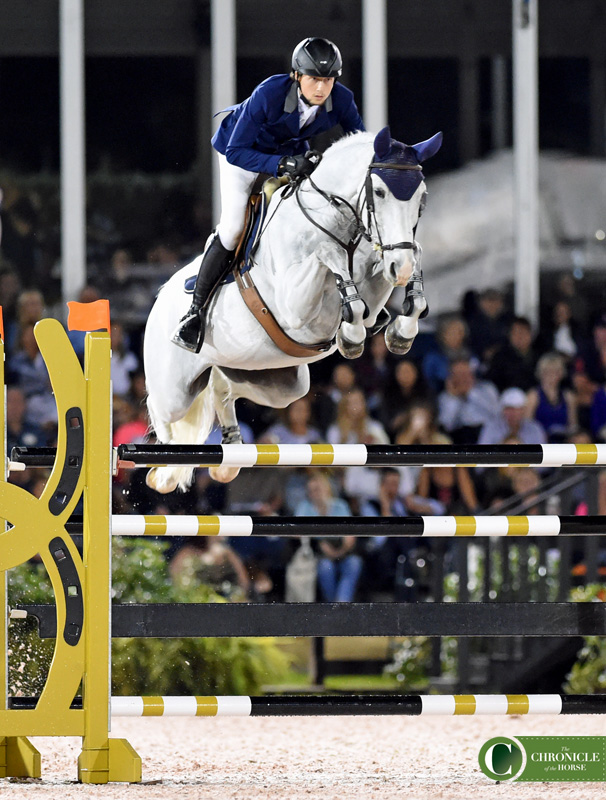 The decision to come Stateside has proved to be a fruitful one, as Fuchs now had three Fédération Equestre Internationale victories to his name, including a win in the $35,700 CP Welcome Stake across the street at the CP Palm Beach Masters last week.
Clooney, a 13-year-old Westphalian (Cornet Obolensky—Faulein Vom Moor), had a colic scare last year that kept him out of the show ring for nearly six months, but lots and lots of hand walking and numerous sleepless nights had the gelding back in fine form to take individual silver at the 2018 FEI World Equestrian Games (North Carolina), and he's picked up this season as good as ever.
"We started with small shows, brought him back to Aachen [Germany] to play around a bit and then did three five-star grand prix [classes], where he placed in all, and then brought him to Tryon where he was at his best again," said Fuchs.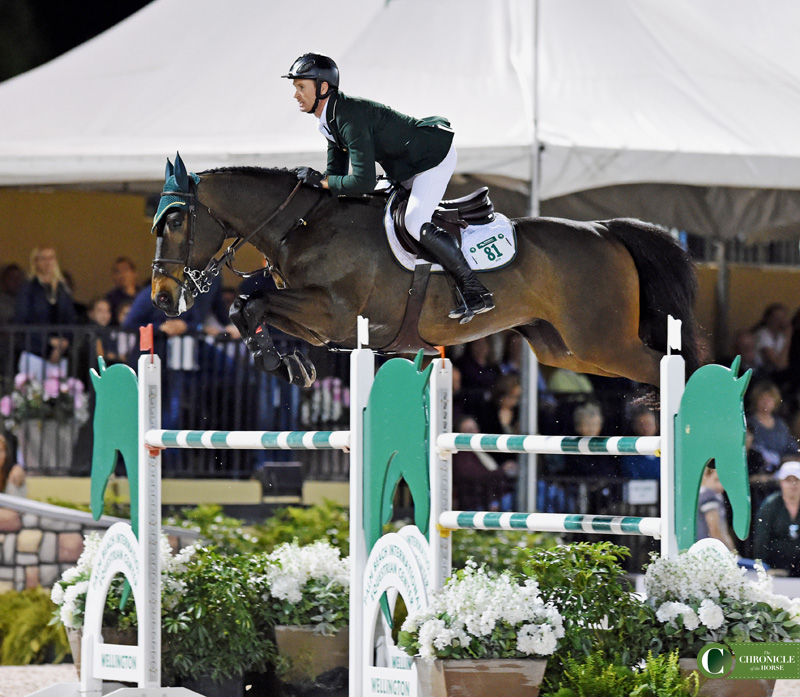 Richie Moloney was a second off the pace to take third with Rocksy Music.
"He took a bit of time to develop, but he has a lot of ability," said Moloney. "He jumped Week 3 after he had a three-month break, and the plan was always to aim for tonight. He's a very good horse; he's an Irish horse. My brother found him for me. He's going to be my best horse. I'm very happy with my jump-off."