Will the U.S. Equestrian Federation continue operating its own drug lab? Members got an update on the federation's review of its drugs and medications program after the midyear board meeting in June, but they'll have to wait until August for a definite answer.
USEF President Murray Kessler sent a letter to members on June 26 summarizing discussion from the board meeting, and a significant portion of the letter was dedicated to changes that will be made to the drugs and medication program. USEF's drug lab came under fire earlier this year when litigation between the federation and hunter professionals Larry Glefke and Kelley Farmer shed light on mistakes made in testing procedure and reporting.
Kessler issued an apology to Glefke and Farmer, negated their suspension, and announced that USEF would conduct a thorough review of its lab. Kessler engaged an outside company to do an independent review as well as contacting a separate independent consultant. He also appointed USEF board member Tom O'Mara to lead a Laboratory Strategic Assessment Task Force to conduct a review of the drugs and medications program as a whole.
One of the big questions USEF board members wanted to address was whether the organization should even own and operate its own lab. Through the audit, the federation was both reviewing the proficiency of the lab's operations and weighing factors for and against running a USEF laboratory at all.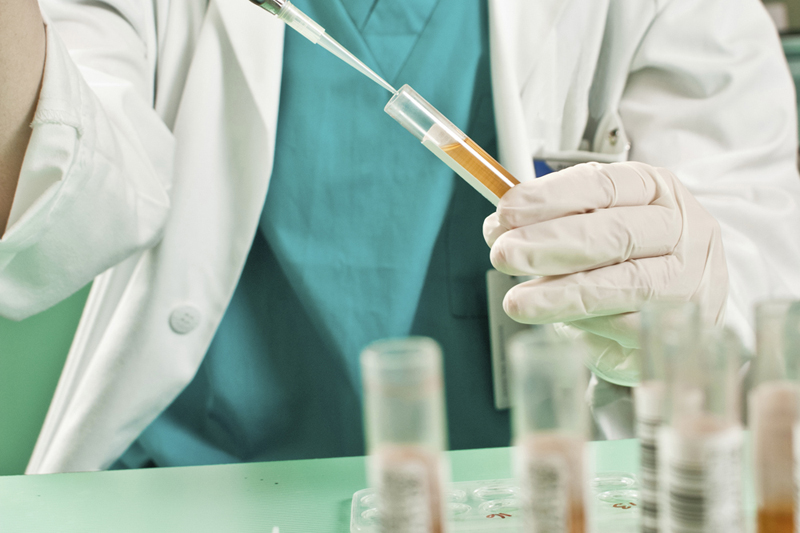 The consultants found the lab and its staff to be competent, but they did think the lab could benefit from updating its testing equipment and purchasing electronic sample tracking software. Kessler stated in the USEF letter that the federation is in the process of purchasing software specifically developed for the lab's needs. The federation is also updating the kits used to collect and test samples and has conducted more training of personnel tasked with assisting veterinarians collecting samples at horse shows.
A number of changes were announced that directly respond to issues the federation had in the Glefke/Farmer case. In January, right after Kessler reversed the suspension, he stated that USEF members would no longer be able to have their B-sample tested by USEF's lab but could have a third party lab test it if they wished. (Glefke and Farmer had the federation test their B-sample.) That policy will continue. Kessler's letter reiterated that the federation is searching for a new lab director, as the previous director, Dr. Cornelius Uboh, left the federation following the Glefke/Farmer case. The letter also stated that there would be changes in how lab employees reported results and errors to directors in order to prevent what Kessler called a "fox guarding the henhouse" situation. In Glefke and Farmer's case a mistake made in the testing procedure was not properly documented and reported.
When it comes to the question of whether or not USEF should operate its own lab, O'Mara stated in his report at the midyear meeting that the federation has a duty to provide that service to members.
"It's in our bylaws, protect and support the welfare of horses, but it does not stop there; it's not one line saying: Protect the horses," O'Mara said. "It says, 'Protect and support the welfare of horses by inspecting, monitoring and testing to deter use of forbidden substances and other cruel, unsafe and/or unsportsmanlike practices and by adopting and enforcing rules to prohibit such practices.'
"In the discourse about this problem often you hear, 'Well why do we even do this?' " O'Mara continued. "And I keep telling people it's because it's what we were created to do."
O'Mara did note that USEF is the only sport whose national governing body conducts its own testing, but it's also the only sport involving horses.
"Collection for horses is a unique thing, and not a lot of people and labs are set up to do it," O'Mara said. "We are."
Third parties pay USEF's lab to conduct testing for their organizations, including the Fédération Equestre Internationale. O'Mara says the lab handles 17,000 samples for third parties in a year.
Kessler's letter said the board will consider all options with regards to owning or outsourcing the lab at its meeting in August.
"It's not a profit center; we do it as our NGB responsibility to the sport to maintain safety and fairness," O'Mara said. "It's part of our mission statement. We can ask if is there a better structure going forward to handle this responsibility, but this is our responsibility."