Kalispell, Mont.—July 26
Last September, Lauren Billys wasn't sure she'd ever ride Castle Larchfield Purdy again after he endured a serious colic surgery, but thankfully the gelding pulled through, and Billys is appreciating each ride she has on him.
It's been since the 2016 Olympic Games in Brazil that "Purdy," a 17-year-old Irish Thoroughbred gelding (Karistos—Hallo Purdy, Hallo), has completed a long format event due to bad luck right before several events, but Billys is hoping to get a crucial qualification for the 2020 Olympic Games in Tokyo this weekend at the Rebecca Farm CCI4*-L.
She's off to a good start, leading the division on 31.0. "We've been really hammering away at the dressage since I first got him, and to be rewarded for that is huge," she said. "I could tell this morning in my pre-ride that he knew which day it was. When I warmed up I thought, 'OK, this could really be something.' He proved to be every bit of that. He comes in the ring now, and he knows where he is, he knows who he wants to be, and he knows how to show. He just brought it today."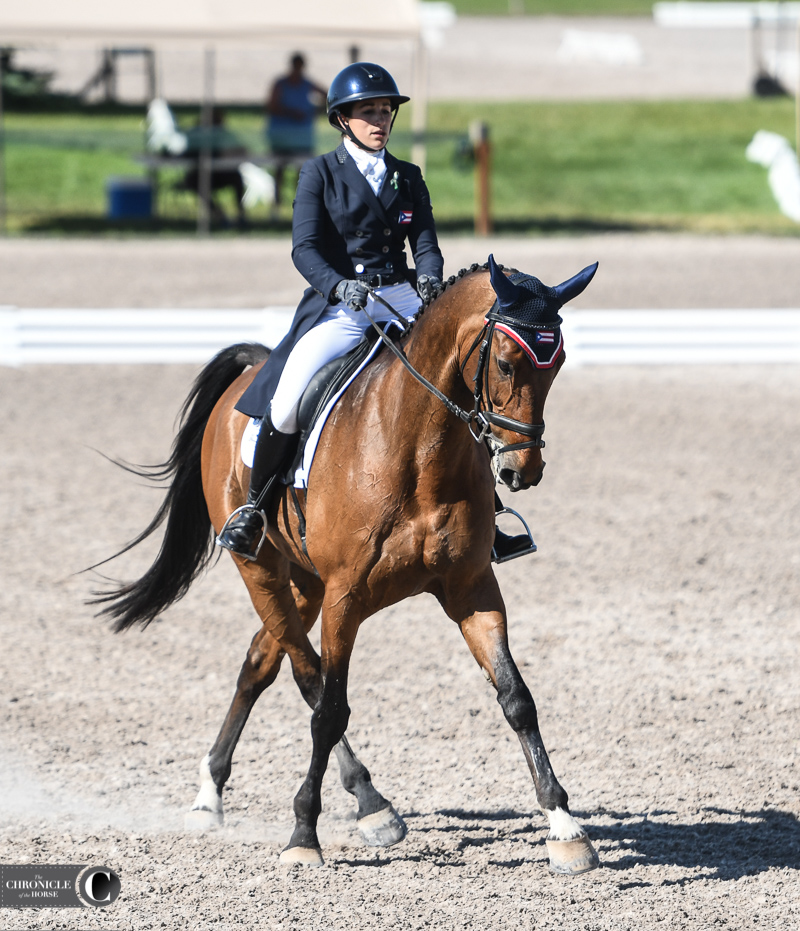 Billys, who lives in California but rides for Puerto Rico, was about to load Purdy to head to the Dutta Corp. Fair Hill International CCI4*-L (Maryland) last fall when he colicked.
"We literally caught him within probably 30 minutes of his bowel rupturing," she said. "It happened in the middle of the night. We had to rehab him from that, and we were really fortunate he didn't have to have a resection. It was an extremely rare case of colic. He had a hole in his belly lining called his omentum, and his small intestine had slid through and strangulated itself. We fortunately know him so well. His signs in the clinic didn't show he was under an extreme amount of stress, but we knew he had to go [to surgery]. In the spring we found out he has a little bit of a respiratory issue, and we fixed that, and I have to say, it's like he has a new lease on life."
The pair won the Twin Rivers CCI4*-S (California) in April. "Now I feel like my spirit when I ride him is of gratitude," she said. "I'm so appreciative every day that I get to ride him and that I get to come here and show him. It's a huge thing for me to appreciate because we've gone through so much together over the last year. We are going to go to Tokyo next year, come hell or high water."
While Billys is sad to miss the Pan American Games (Peru) next week due to missing qualifications last year, she's got her eye on the prize and is currently leading her zone rankings for FEI.
"In a way, it streamlined my goals," she said. "What's more important to me? I want to go to Tokyo, and I want to go on this horse."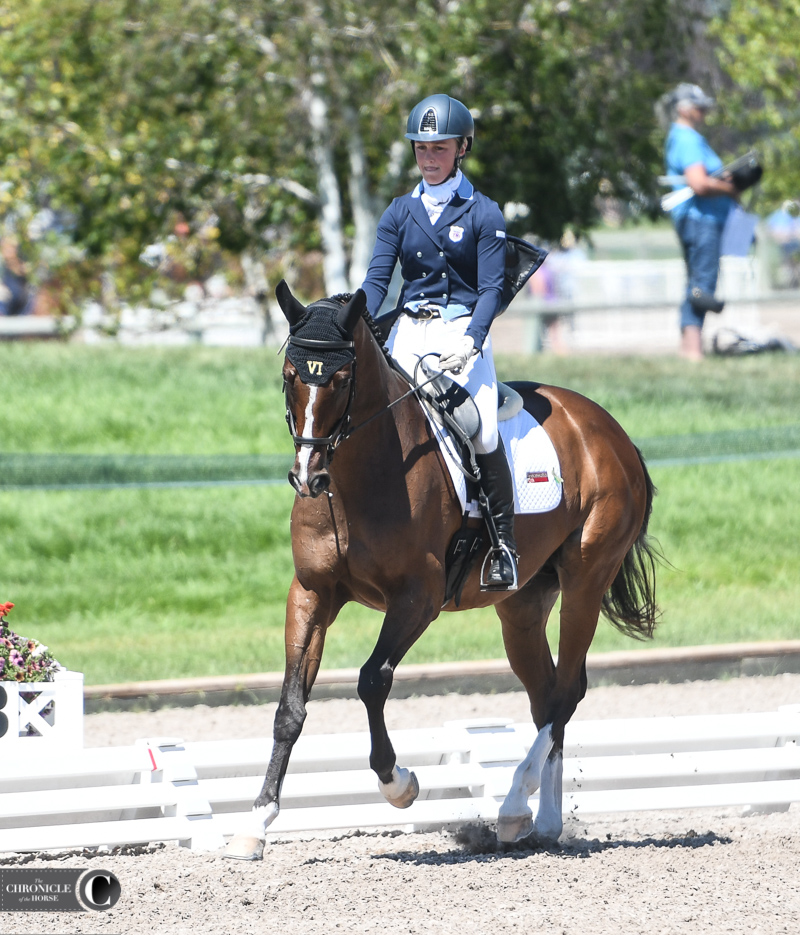 Madison Temkin holds the lead on 35.6 in the CCI4*-S, her first try at the level with her 12-year-old Thoroughbred (Skimming—Moving Memo, Memo) gelding Dr. Hart.
"He was really good today," the 18-year-old said. "He came last year for Young Riders, and over the last season he's continued developing and getting better and better in the ring. He came out and felt great in warm up. He was relaxed and confident and felt like he was ready to do the job. He came a little bit up and started to show off. I just have to continue getting braver. The partnership just keeps developing. I have to believe in him for him to believe in himself."
Temkin's had "Hollywood" for five years after he came to her mother Beth Temkin's barn with a client. She started competing him and moving him up the levels, and when the client decided to sell, they were able to buy him.
Temkin, Sebastopol, California, has competed at advanced on her former partner Kingslee, and Rebecca Farm marks Hollywood's third advanced start, so she's hoping for a confident cross-country ride tomorrow.
"I'm really thankful for everyone who's helped me with him," she said. "He hasn't been the easiest to bring through the levels, but I hope he just keeps getting better and better."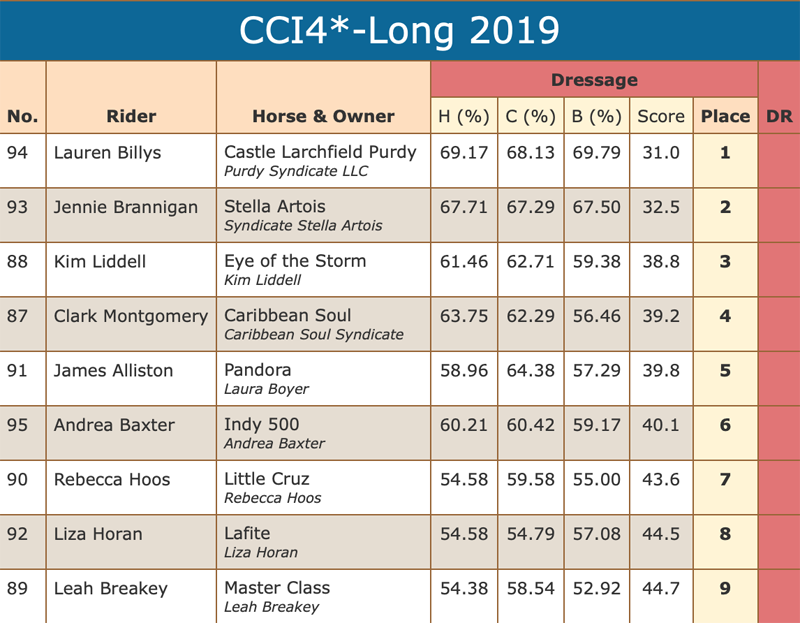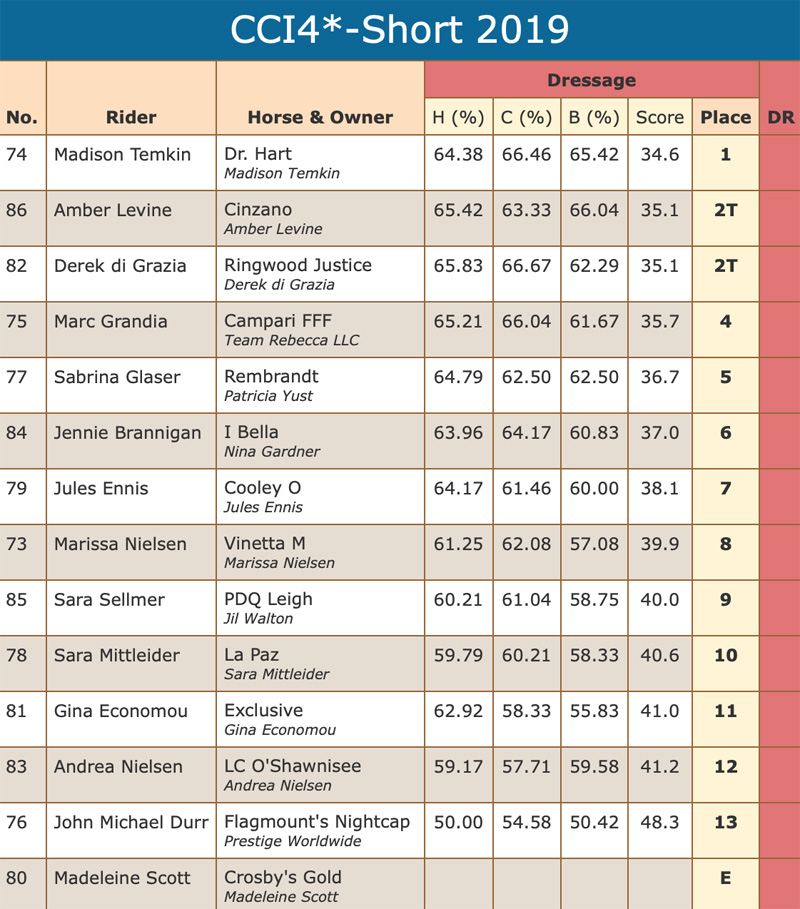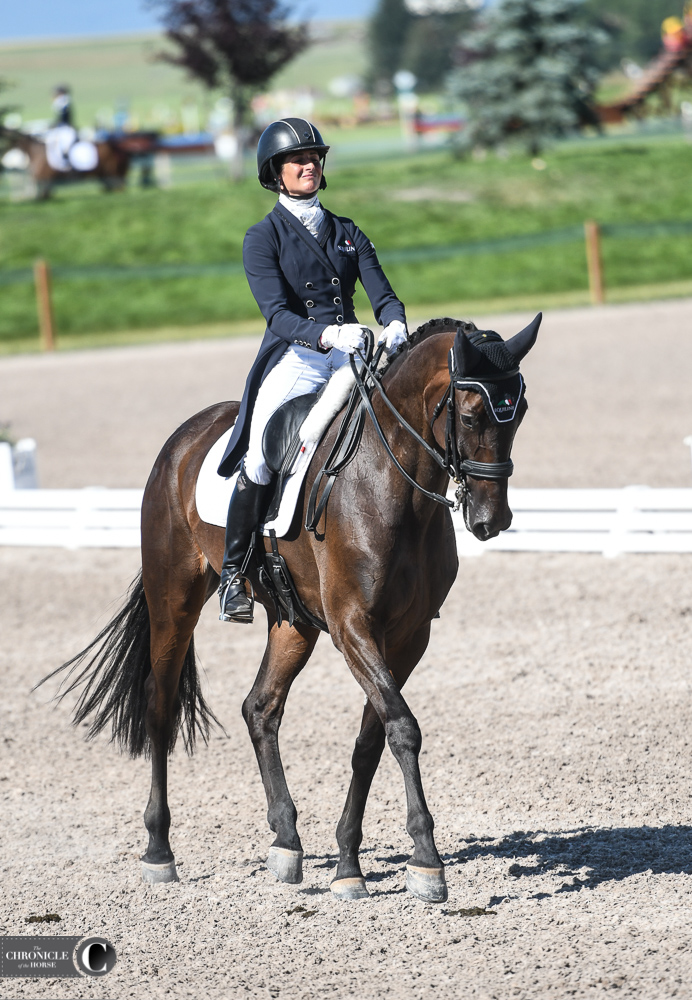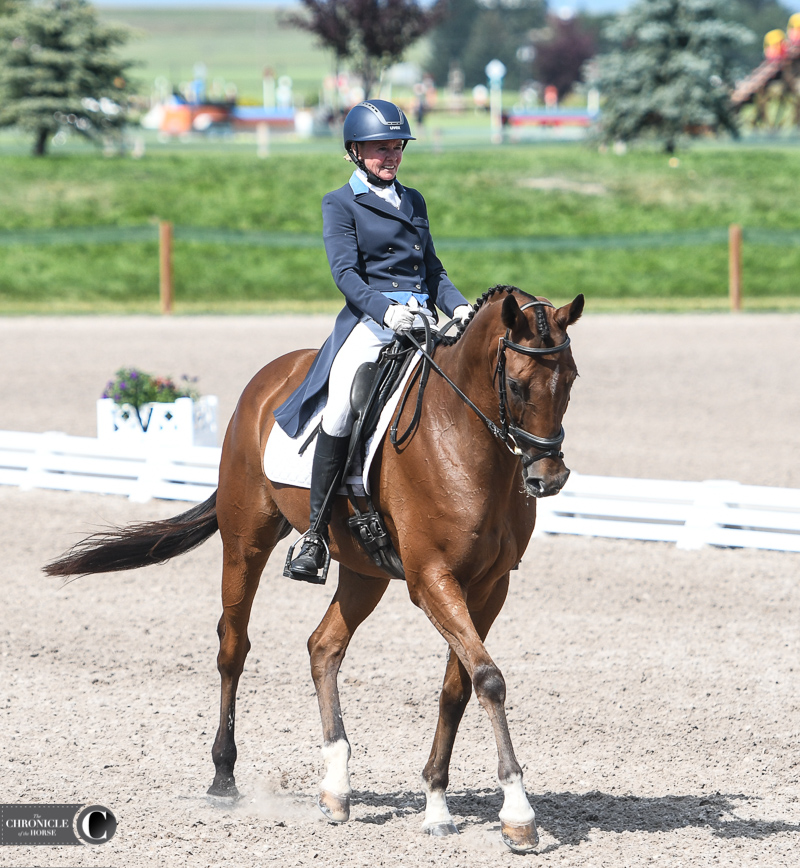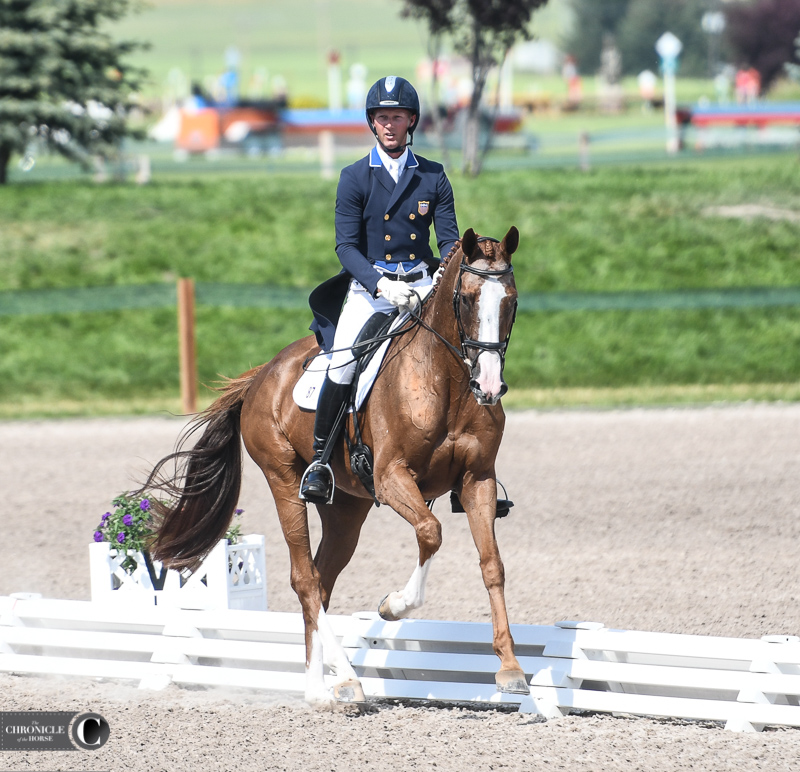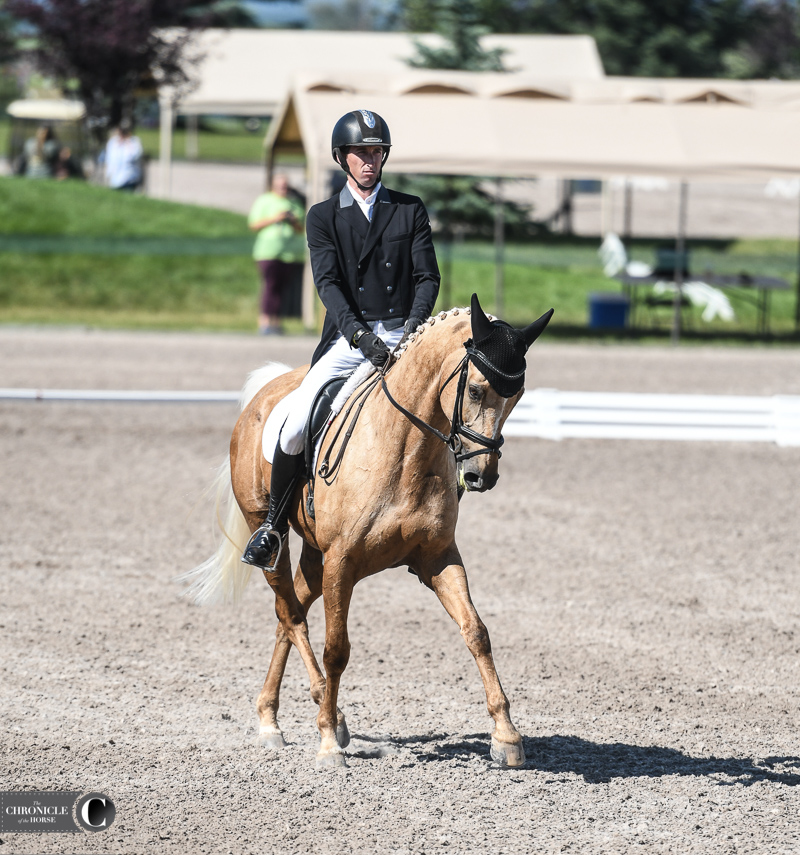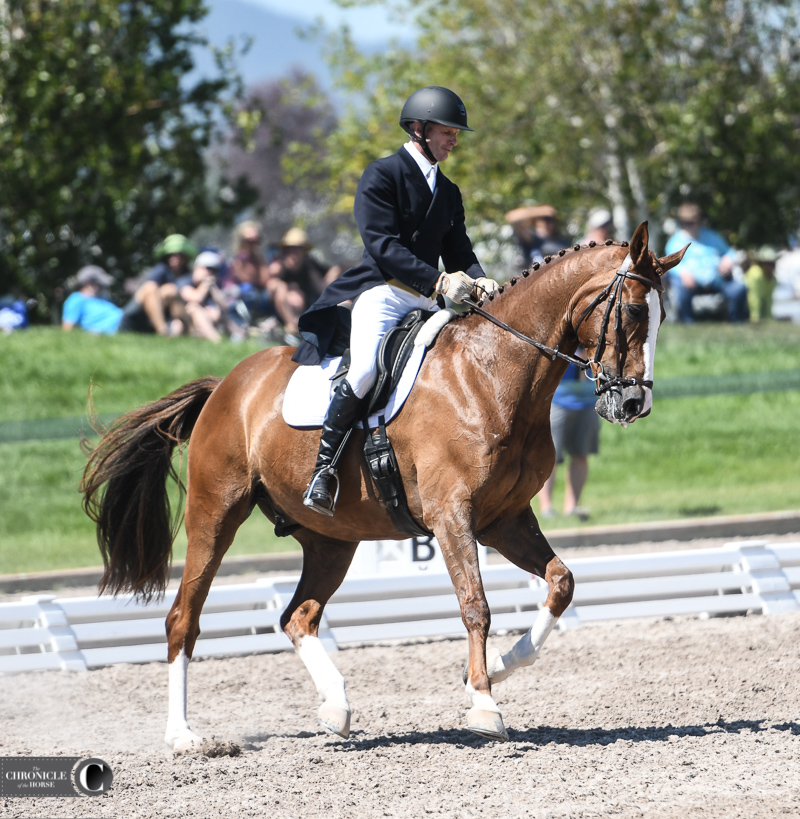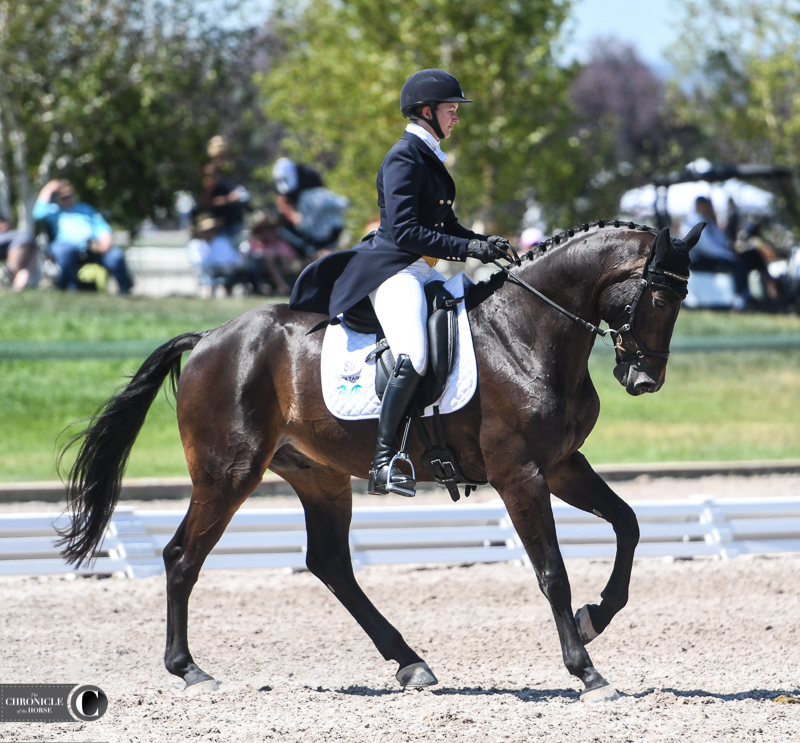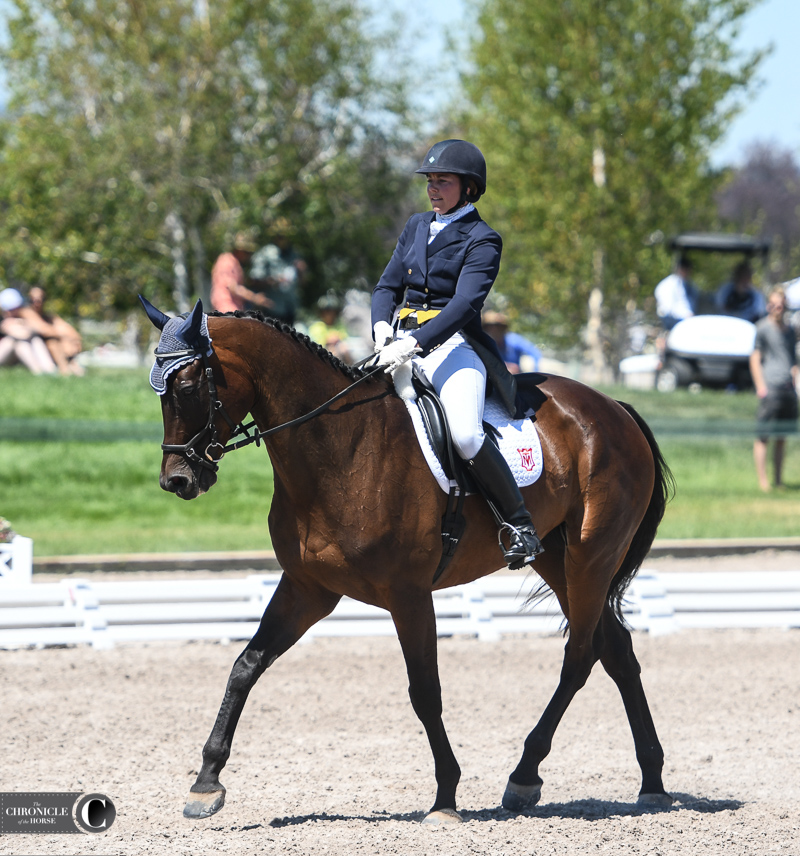 For more of the Chronicle's coverage, click here.
For full results, click here.