The U.S. Equestrian Team Foundation has announced that Caroline Martin and Mackenna Shea are the recipients of the 2017 Karen Stives Eventing Endowment Fund Grants. Martin and Shea will participate in the Karen E. Stives European Emerging Athlete Tour, which will give the two a chance to represent the United States on an international stage at the 2017 Houghton Hall CICO*** and Bramham International CCI***-U25, both in England.
Established with a generous $1 million gift from Olympic Gold and Silver medalist, Karen Stives, the Karen Stives European Emerging Athlete Tour aims to encourage up-and-coming eventers in the USEF's Emerging Athlete Program to step up and prepare themselves to represent the United States internationally in the future, strengthening the pipeline of qualified riders to create future medal-winning teams.
Under the mentorship of British Olympic gold medalist Leslie Law, the two emerging athletes will spend a month in Great Britain furthering their education and gaining valuable competition experience. In addition to working with Law, Martin and Shea will have the opportunity to visit Olympian Carl Hester's yard and a steeplechase yard. Martin and Shea will travel to Great Britain in May.
Martin will compete with Pebbly Maximus, her 13-year-old Irish Sport Horse gelding. In 2015, the duo completed their first CIC*** at the Red Hills International Horse Trials (Fla.), and in 2016 they went on to complete The Fork CIC*** (N.C.), the Bromont CCI*** and the Richland Park Horse Trials CIC*** (Mich.). They closed out the year with an impressive eighth-placed finish at the Dutta Corp. Fair Hill International CCI*** (Md.). In 2015, Martin competed in the Bramham International CCI***-U25 with Quantum Solace, placing 10th.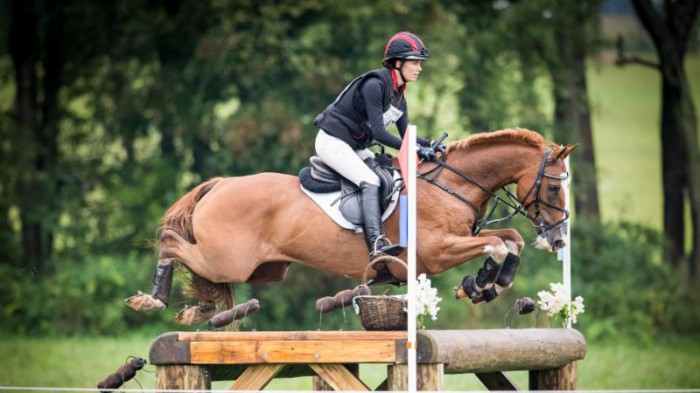 "I was actually really surprised," said Martin. "This is an awesome opportunity. It's really great that we have the backing for under-25 riders. To be able to go overseas and compete with the world's best under-25 event riders—we're really lucky that our country does this for us. It's an amazing opportunity to be able to represent this grant and Karen Stives."
Martin added, "I'm looking forward to being able to make the jump from junior to professional and being able to go over and compete and be on my top form. It's definitely the next step into becoming a professional and, thanks to this grant, I think it's a great start to my professional career."
Shea is based in California with Tamra Smith and will be competing with Landioso, a 15-year-old Bavarian Warmblood gelding that she's owned for 10 years. The pair completed their first CCI**** during the Rolex Kentucky Three-Day Event in 2016, and later went on to win the Rebecca Farm CIC***. Thanks to the Karen Stives Endowment Fund Grant, Shea will have her first opportunity to compete in Europe.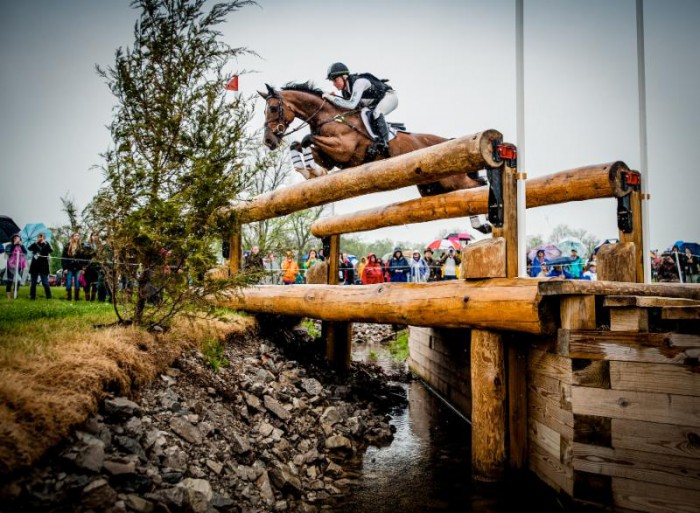 "I'm honored and grateful to have been chosen to receive the Karen Stives grant," said Shea. "Without Karen's generosity to set up this fund, a trip like this truly wouldn't be possible for my longtime partner Landioso and myself. Being a part of the Emerging Athletes program has been a huge asset to my development, and now with the help of this generous grant, I will be able to take what I have learned abroad. Spending several weeks in Europe at two different venues will be unlike anything I have ever experienced before, and I hope this trip can bring me closer to my goal of one day riding on a team. I would not have even been in a position to apply for this opportunity had it not been for the team supporting me so I would like to especially thank them as well."