Bromont, Quebec—June 10
When a rail fell early in overnight leader Lynn Symansky's round on Under Suspection in the CCI*** at the Mars Incorporated Bromont International, Jenny Caras couldn't believe it.
She was just thrilled to have a clear round on "Forty," who's struggled with the final phase in the past.
But Symansky couldn't afford the rail, so the win went to Caras, her first win with the 14-year-old Irish Sport Horse gelding (Courage II—Misty Matilda, Clover).
"It's pretty surreal," said Caras. "I didn't foresee myself sitting in this position today, even though it was the plan when I decided not to go to Kentucky this year—the plan was to try to win Bromont. I didn't actually think it would happen! It feels great. I don't think he's ever won an event in his life, not even beginner novice! It's pretty great to have all the hard work pay off. He's like putting on an old shoe. He's my best buddy, and I know him so well, and we know each other so well."
In all, 11 of 14 pairs jumped clear over Marc Donovan's course, and of those, three had time penalties.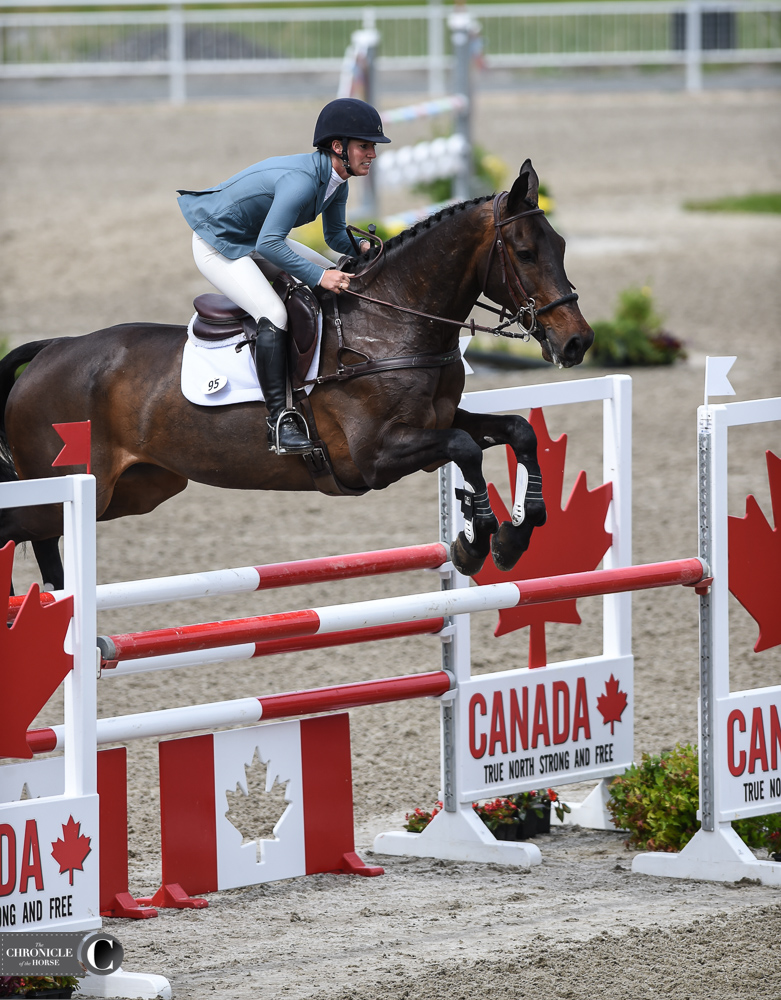 Caras credited work with Richard Picken over fences and Phillip Dutton's watchful eye at his True Prospect Farm where she's based.
She's been trying to put in consistent rounds all year, but it doesn't always go to plan.
"I tapped a few today, and it just happened to go my way," she said. "It wasn't the prettiest round I've ever jumped on him, but he was trying really hard, and I think he knew that he wasn't supposed to have one down today. I found myself in a similar situation at Jersey [Fresh CIC*** (New Jersey)] a few weeks ago, and it didn't go my way. You do it long enough, some days you win, some days you don't. I couldn't be happier with him and how he jumped today. It just as easily could have gone the other way."
Symansky said that Bromont wasn't 100 percent in the cards for "Pippy," a 14-year-old Holsteiner mare (Contender—Naomagic I, Exorbitant xx) owned by Mary Ann Ghadban, since she was deciding between it and Great Meadow CICO***(Virginia) in July.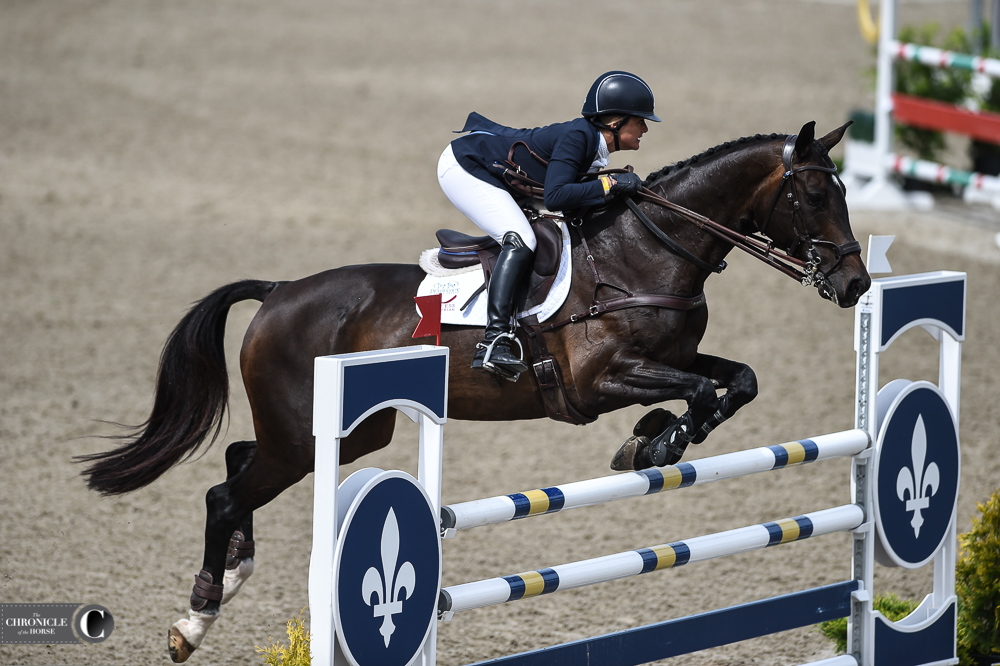 But she was thrilled with Pippy's finish considering she just took on the ride this winter.
"She won the warm-up," she said. "She was jumping out of her skin. I couldn't get her to touch anything, so we left that for the ring! Honestly I really can't be too upset. I really don't know her very well, and this was a last-minute decision to come here. She hasn't run since Tryon. She's a pretty amazing horse to have gone from rider to rider and put 100 percent in. I cannot take all the credit for her success this weekend. She's made it pretty easy to form a relationship with her."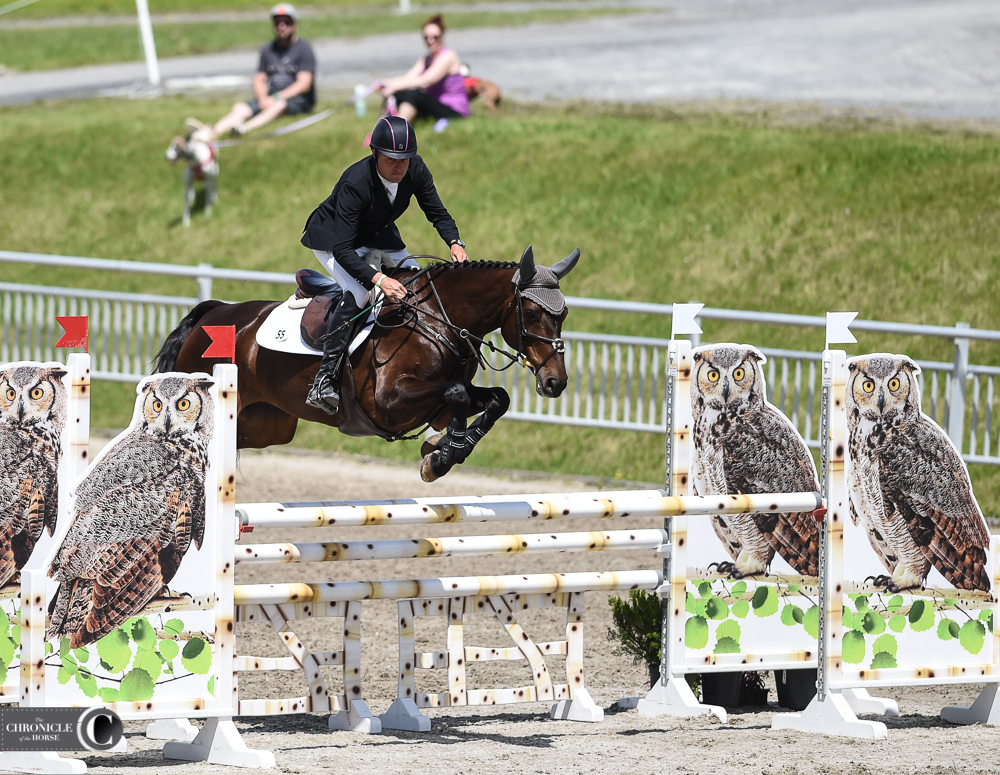 Boyd Martin jumped a double clear to hold his lead in the CCI** with Contessa, a 9-year-old Holsteiner mare (Contender—Veritas, Esteban) owned by Club Contessa.
He's excited about the mare, whom he found as a 5-year-old in Germany.
"Today confirmed my belief that this is a real future star in my string," he said. "She's come a long way. We bought her as a young horse and got a group of young people together to own her. They've all been great supporters of mine over the years, and I think this is going to be another four-star horse coming through for them."
Martin likes to keep his horses at the intermediate level for longer than the other levels to get experience.
"I think she still needs to spend some time at this level, but she just has that 'wow' factor," he said. "She's got that thing. I'm not sure what that thing is—gallop, jump, presence, attitude, soundness. But she's just awesome to ride. She's one of those horses that I look forward to sitting on every day."
For full results, click here.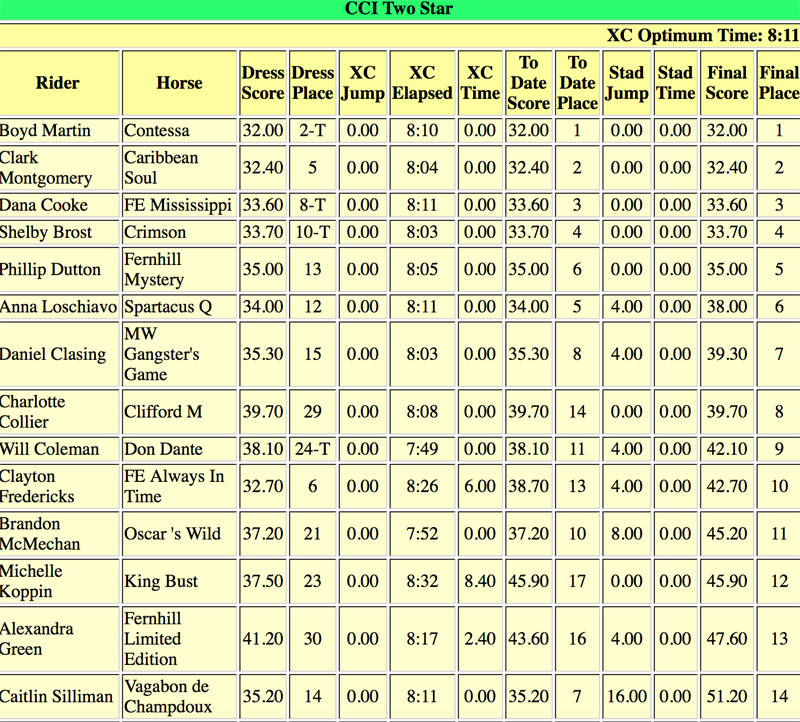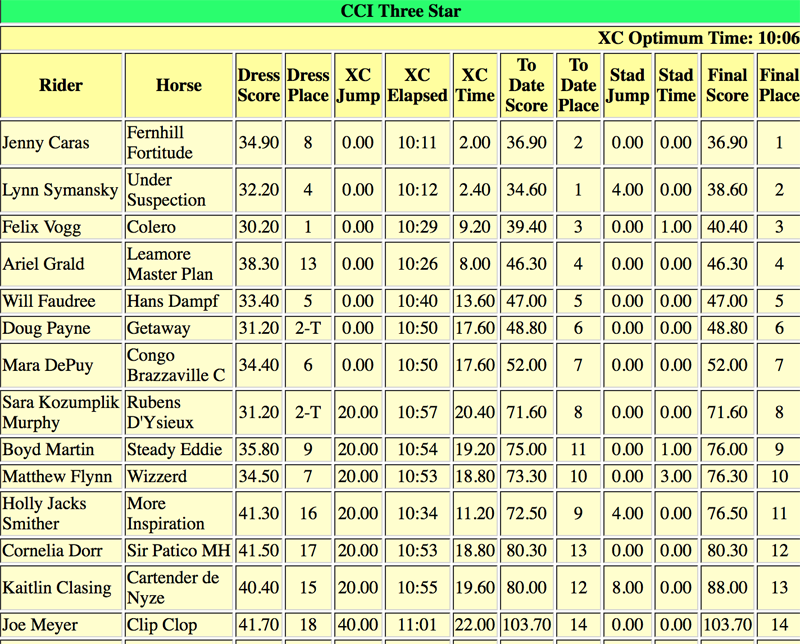 Want more from Bromont? Click here for our coverage and check out the July 2 print edition of the Chronicle for more.
2018 Bromont International - CCI*** Show Jumping
Lindsay Berreth / Jun 10, 2018 4:34 pm