Ocala, Fla.—March 26
Cannon Creek's win Saturday in the $25,000 USHJA International Hunter Derby at HITS Ocala meant a little something extra to Hunt Tosh. Exactly 366 days ago the Wheeler family purchased the horse from Redfield Farm for Tosh to ride in a handshake deal, but Redfield Farm rider Cassandra Kahle asked if she could ride him in the class.
"We were like go ahead and do it, and I think that [Redfield Farm trainer] Emil [Spadone] was panicking, saying 'What if he doesn't go well?' " recalled Tosh. "But he ended up winning his first derby, which was this class last year, so it's kind of special.
"This is obviously her horse,"  he continued.  "She wanted to keep him; I made Emil sell him to me. I stole him from her, so I owe Cassie a lot for all the success he's had."
After his win Tosh took a picture from the saddle of Cannon Creek's ears and sent it to Kahle, who is recovering after a serious head injury from a fall in January.
Tosh scored a wire-to-wire win on "Cannon," with judges Joe Dotoli, Jeanne Marrie Miller, Jay Mullen and Irving Evans rewarding his stellar performance with massive scores that didn't dip below 90, not counting the bonus points. In the end he claimed the win over Kristen Bumpus and Diadora by 34 points. Kimberly Mulligan piloted TBS Rolls The Dice to third.
Course designer Rian Beals set a flowing track with few related lines. It wasn't easy, with seven of the 19 competitors ticking rails out the cups. One of those competitors was Tosh's first ride, Autograph.
"There were a lot of hind rails today," said Tosh, Milton, Georgia. "The breakaway [cups] were pretty soft, so light rubs end up turning into 4 faults really easily. Autograph has done one derby before; he hadn't done one in a while. He looked out of the ring just for a minute and got a little distracted and had a little rub."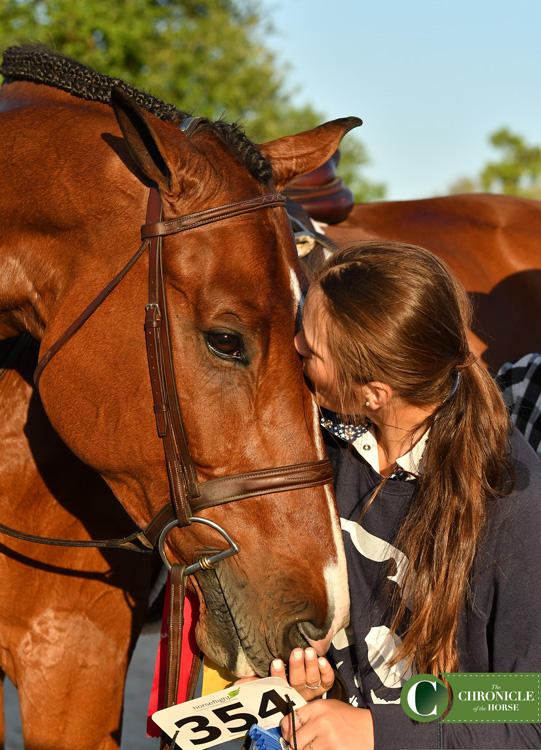 For the handy class Tosh came back first on Autograph and sliced all his turns to pick up 10 handy bonus points from both panels of judges and finish an eventual 10th. When it came time to ride Cannon, however, Tosh took a different strategy, playing it "medium safe" to secure the win without risking a mistake.
Watch their round here:

"He is a phenomenal horse, and you talk about confidence with him; he just gives that to you because he's so scopey." Tosh said. "He's so talented; he does it so easily; you really have to tell him to put effort in. You can showboat a little bit. You can turn inside [to] the last jump and put a little pressure on him, and all he does is go higher. He handles it so well that he just tries harder. You get a wow factor out of him, kind of like [at Platinum Performance USHJA International Hunter Derby Championship (Kentucky)]— when you want extra he does it."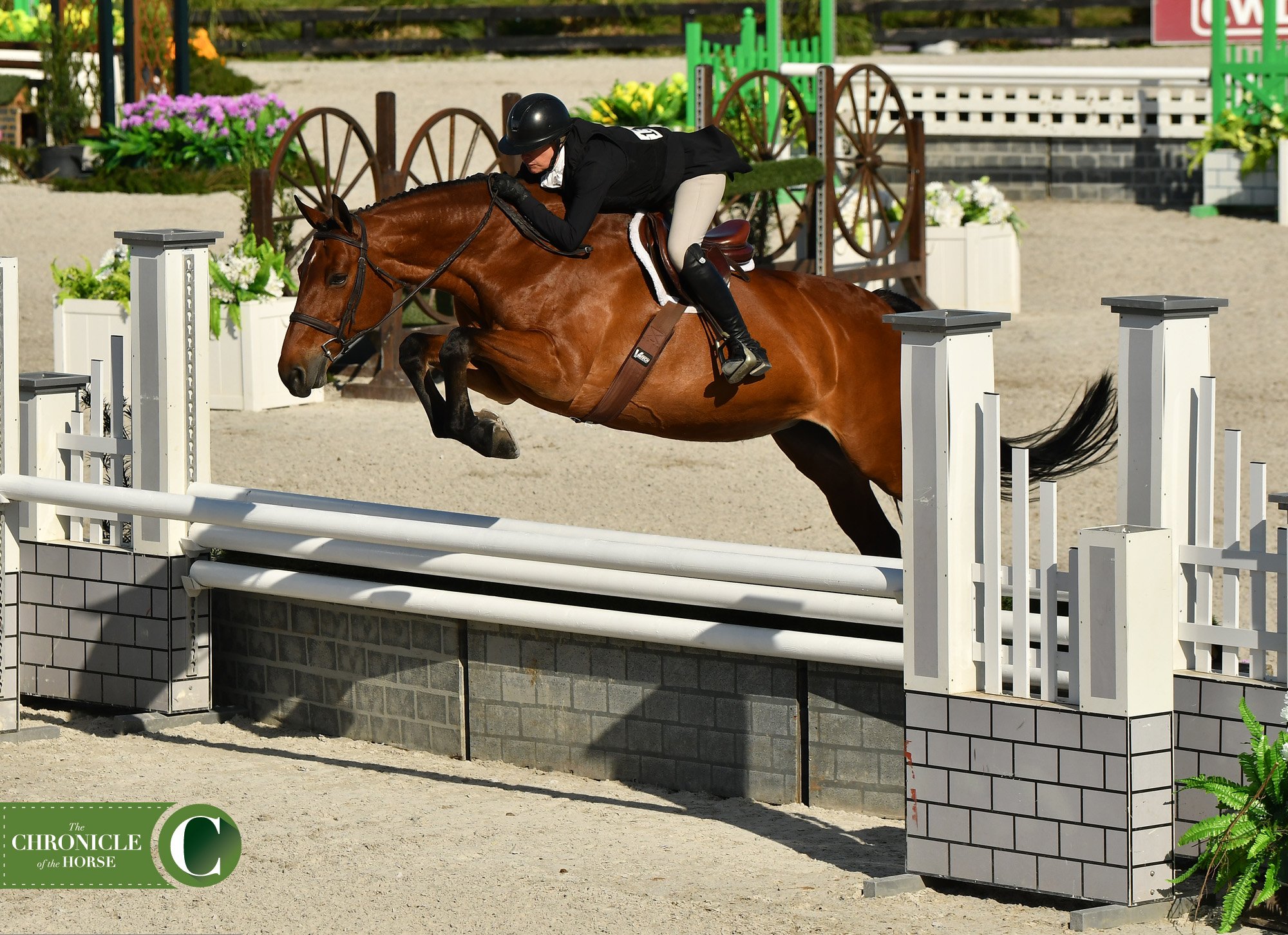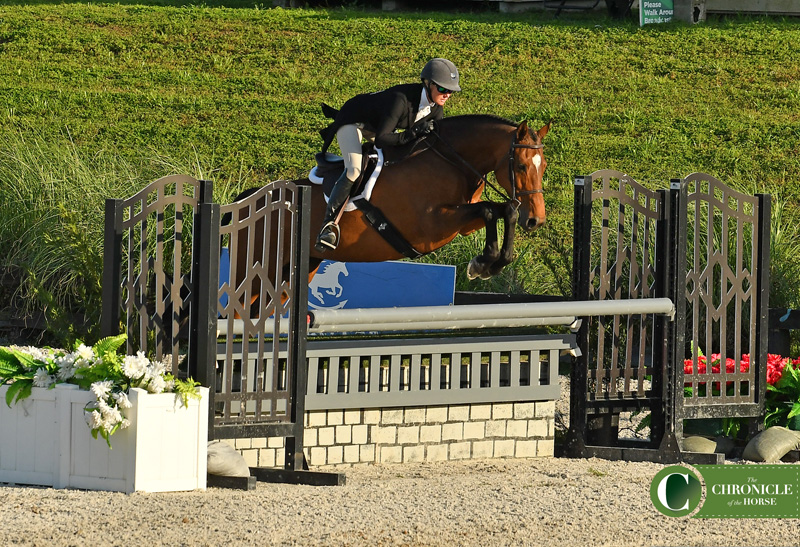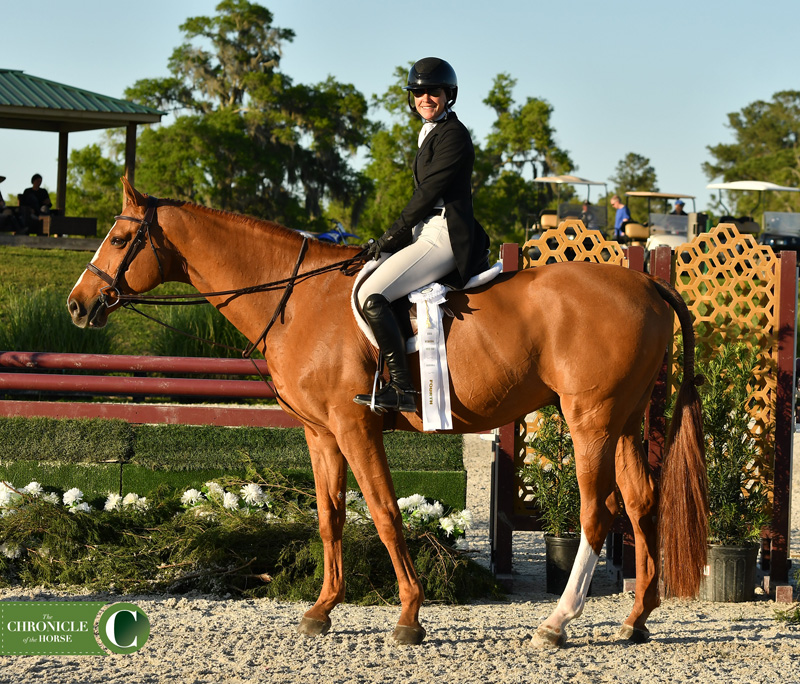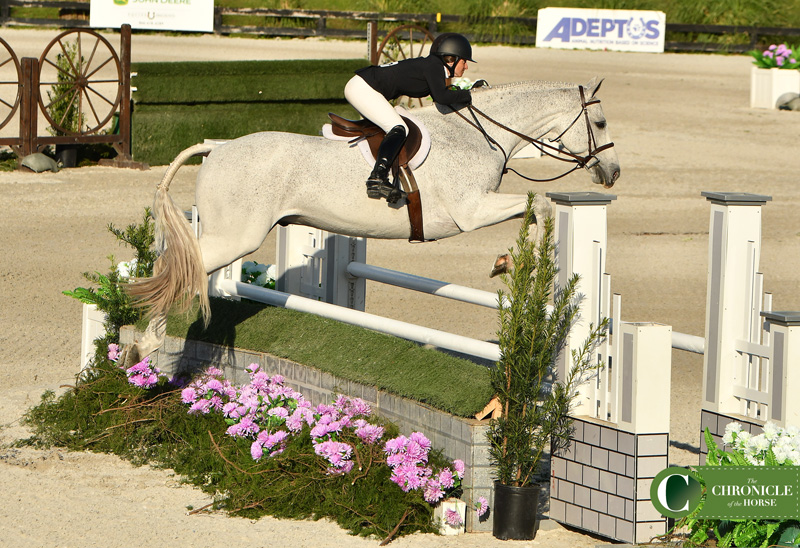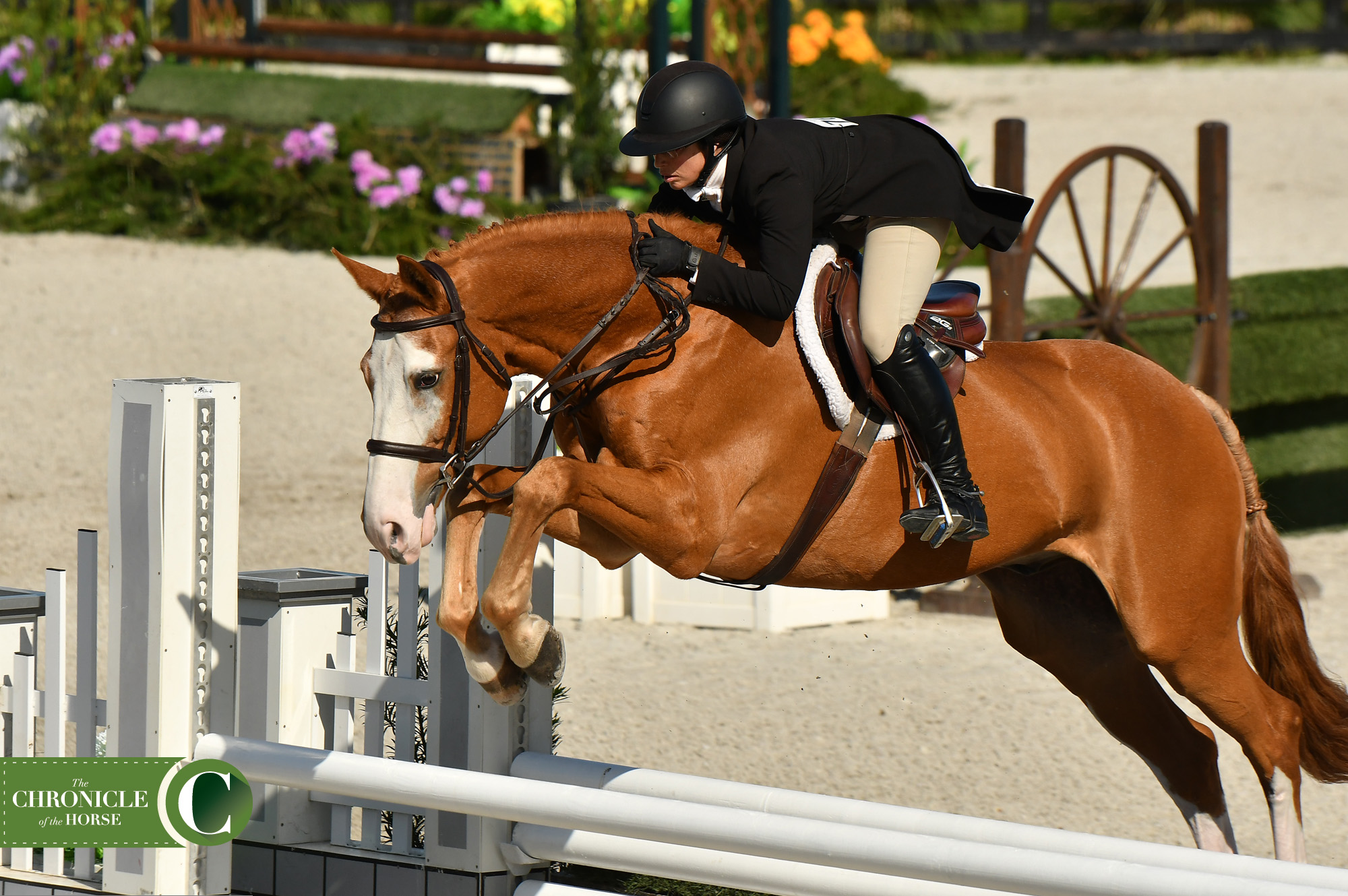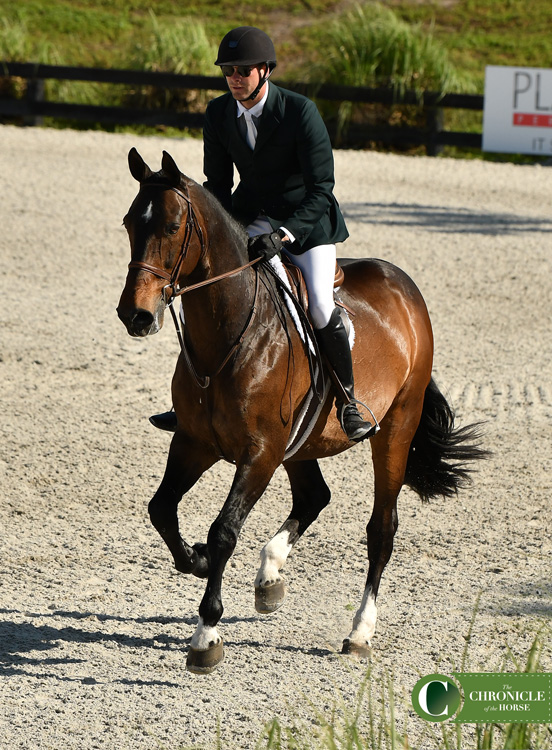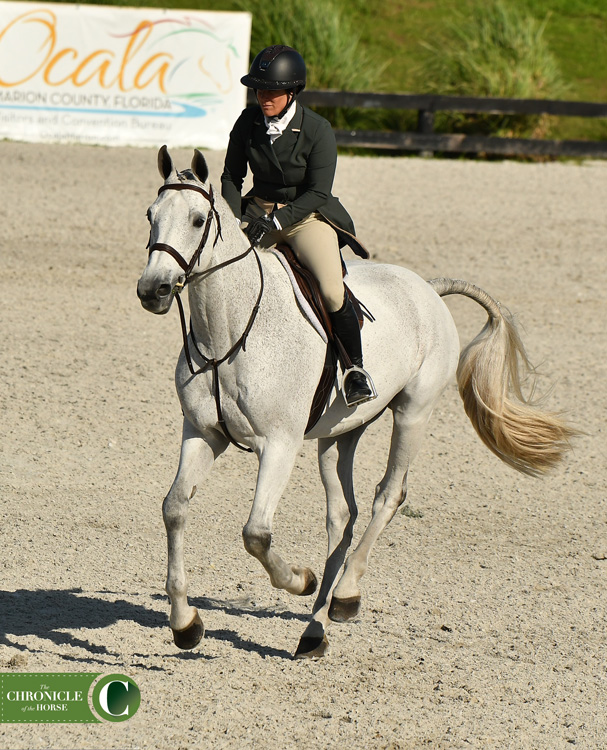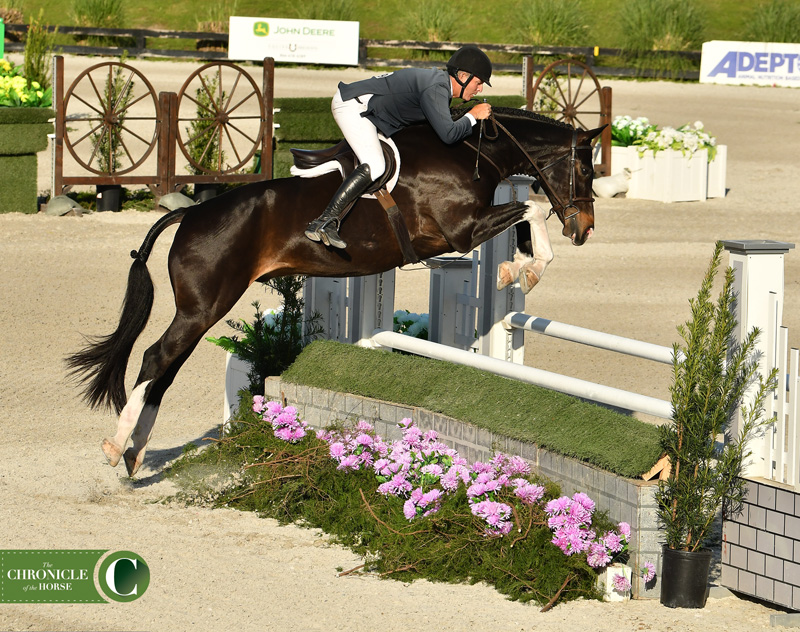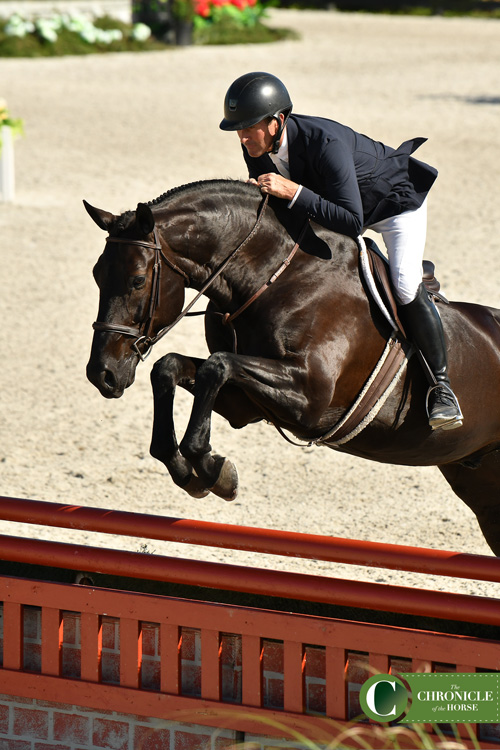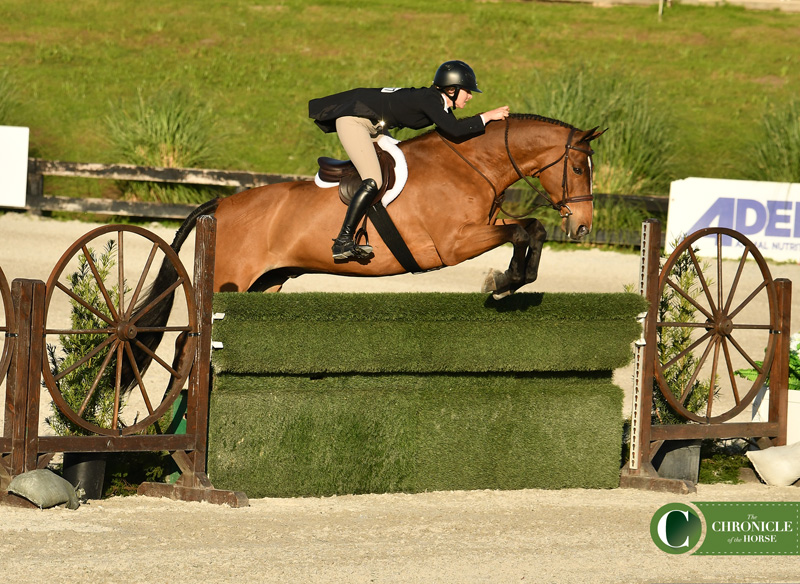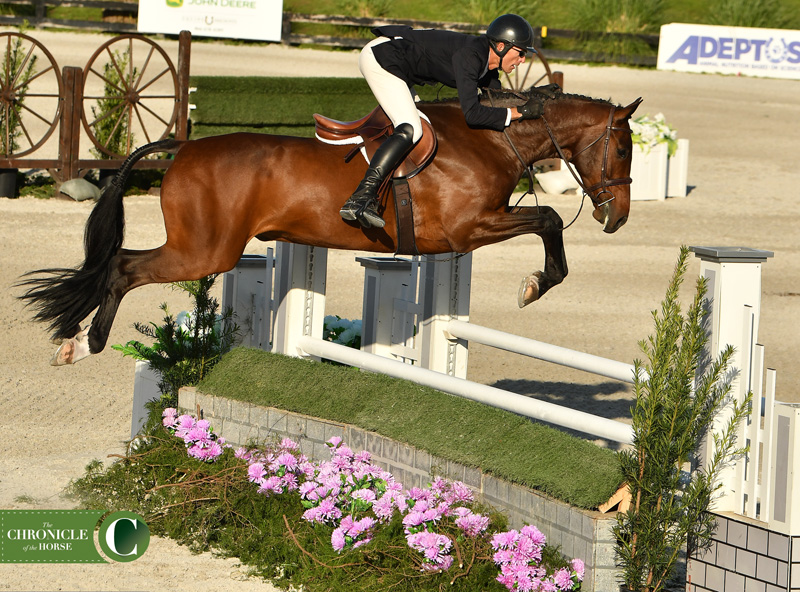 Results
Cannon Creek/Hunt Tosh
Diadora/Kristen Bumpus
TBS Rolls The Dice/Kimberly Mulligan
Capriati/Carly Campbell-Cooper
Frosted Blue/Kaitlin Campbell
Balveneur Z/Linda Radigan
Verdant/Shane Pope
Castle Rock/Jennifer Ritucci
Pen And Ink/Daniel Geitner
Autograph/Hunt Tosh
Long Game/Ilana Halpern
Inferno HX/David Wilbur
For full results visit the HITS website. Check back at coth.com this weekend for more from HITS Ocala.