Canadian Kathryn Robinson's Olympic mount Let It Bee collapsed and died between fences while running cross-country at the Burnham Market International Horse Trials in Norfolk, England, on March 30. Robinson was not injured in the accident.
"It is with great sadness that we announce that number 860, Let It Bee, ridden and owned by Kathryn Robinson, died while competing in the advanced class at approximate 5 p.m. at Burnham Market International in Norfolk on 30th March 2018," Musketeer Event Management said in a statement. "Let It Bee, a 17-year-old gelding, collapsed between fences 13 and 14. No further details are available at present."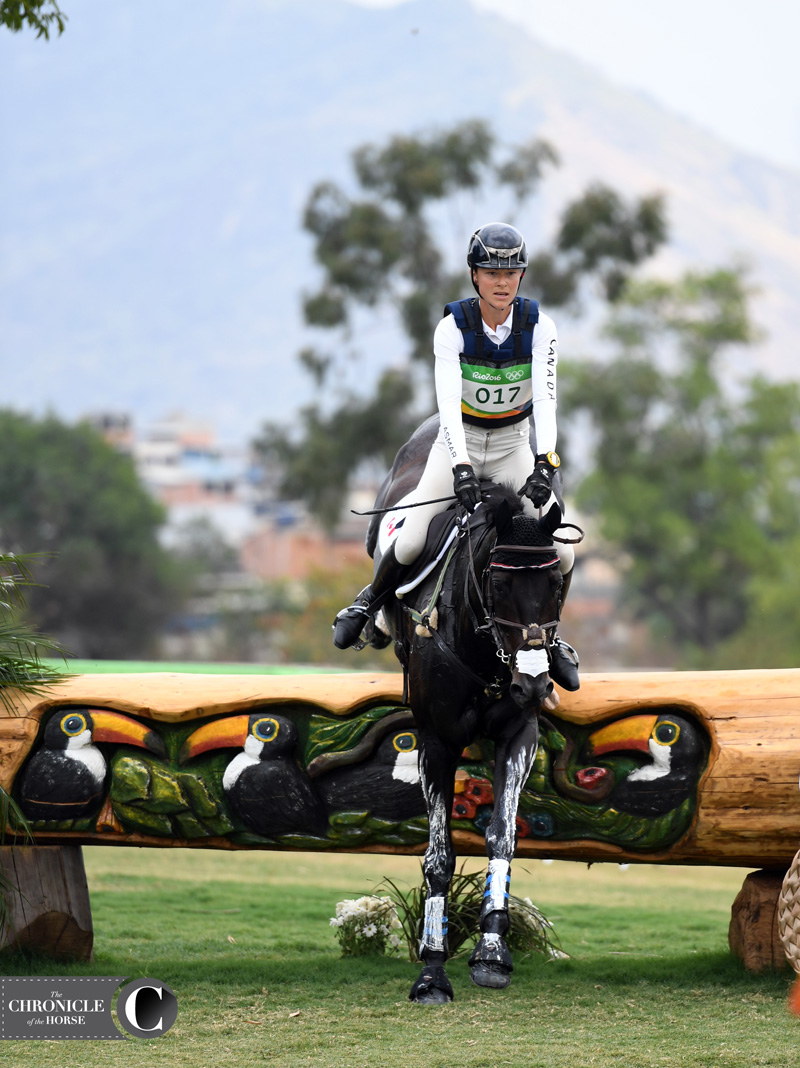 Robinson, who is based in Great Britain, first paired up with the German-bred Westphalian by Lamerto H as a youngster. They reached the advanced level in 2011 and went on to represent Canada at the 2015 Pan American Games in Toronto and at the 2016 Rio Olympic Games.