Wellington, Fla.—Feb. 11
HH Azur. Clinta. Sapphire.
McLain Ward has a history of winning big with mares, and he hopes his newest five-star winner, Callas, will follow in their footsteps.
That pair outran eight others in the jump-off on their way to the win in Saturday's CHF 406,000 Fidelity Investments Grand Prix CSI5*, the feature class of week 5 of the Winter Equestrian Festival. Sixth to go in the jump-off, Darragh Kenny and Volnay Du Boisdeville looked like they had the class wrapped up when they sliced the rollback turns set by course designer Frank Rothenberger and went for it in a big gallop to the last, edging out Kent Farrington and Landon, who finished third. But, next to go, Callas and Ward turned on the afterburners to shave a second off Kenny's time.
"I actually thought the jump-off course was set up pretty well for the mare," said Ward, Brewster, New York. "She cuts a little bit left and so already [Fences] 1 and 2 I could take a pretty strong line. I needed the Hermes [vertical] to show up well off that rollback. As you saw with everybody you had to make a sharp turn, and it was a bit awkward. I got away with that one and just trying to keep it together coming home, and she performed brilliant."
Watch their winning jump-off round, courtesy of Wellington International:
Ward and Callas, a 15-year-old Holsteiner (Casall—Noblesse I, Coriano) owned by Beechwood Stables LLC, have shown at one other show during this season of the WEF, ticking a single rail in that week's grand prix. She's also shown in several FEI World Cup Qualifiers, finishing second at the Fort Worth CSI-W (Texas).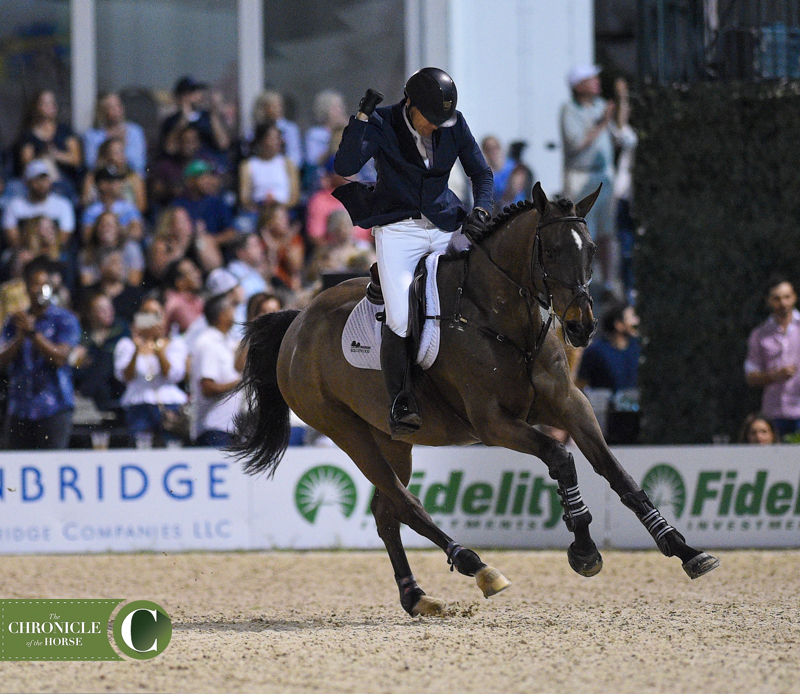 "I've been with her about a year now. She was ridden by Annie Revers at the grand prix level with a lot of success," said Ward. "[Revers is] now going to school and working pretty much full time, so [the Revers family] gave me the opportunity to ride her, and she's been great. She's been knocking on the door, so it's nice for us to break through and get a big win."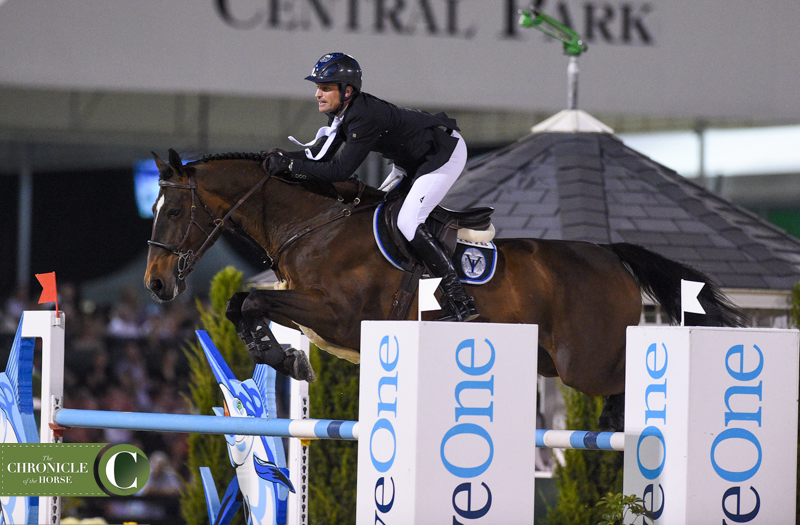 Kenny was thrilled with Volnay Du Boisdeville's performance.
"He was brilliant this entire circuit," said Kenny, who rides for Ireland. "He was great again tonight. He's an incredible horse. I've been second in three five-star grand prix [classes] with him, so at some point I hope we'll break through, but he's such a fantastic horse. He was ridden by Teddy Vlock before, and Teddy had great success before, and Teddy let me ride him. And the horse has been absolutely brilliant and feels like he's getting better and better."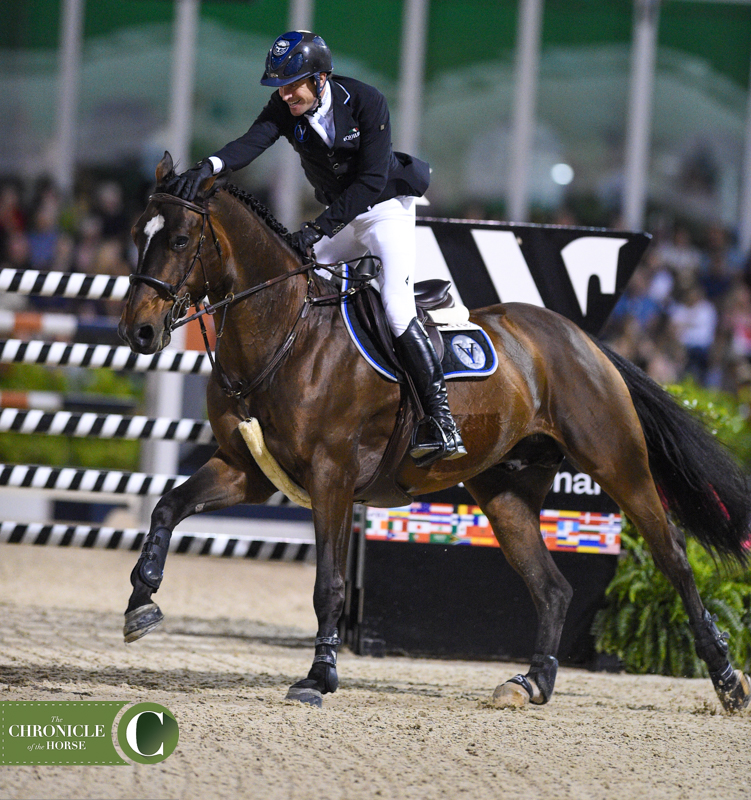 Farrington was happy with how Landon, whom he's been riding since the end of his 7-year-old year, went.
"He's an incredible jumper," he said. "His rideability was a bit difficult; that set some speed limits on me still for the jump-off, but he's learning to go a little quicker, like he did on the grass [last week]."
"This was his first night class here in the big ring," he added. "I thought he jumped incredible, so I think he has a bright future ahead of him."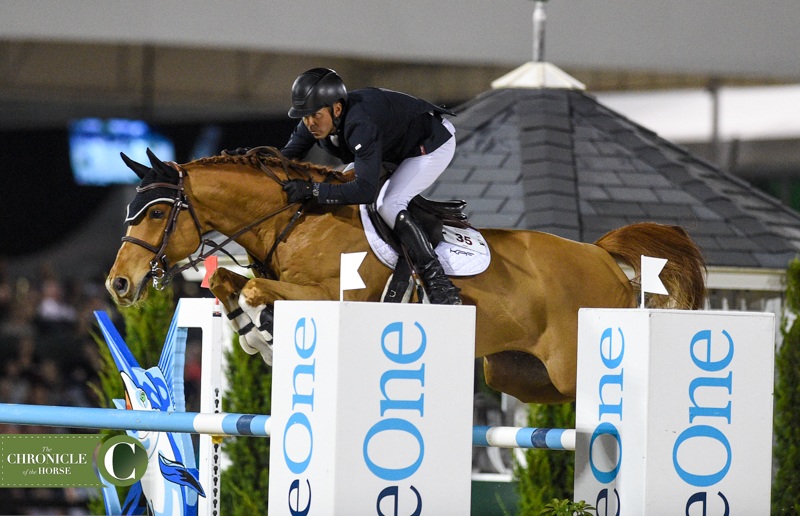 Farrington headed into the ring for the first round of competition just minutes after joining Gazelle, his partner for numerous five-star wins, center ring for a retirement ceremony with owner Robin Parsky and groom Denise Moriarty. He was reflective about what that mare meant to his career.
"I'm obviously very proud of her results," he said. "Thank you to Robin, thank you to my team and all of the people that have been a part of her journey. Thanks to Gazelle for a bunch of great wins. Having her in the stable, she was very sensitive and not the easiest horse. I think it made me a better rider and a better horseman, and I'm probably the most grateful for that."