Devon, Pa.—May 31
Wednesday morning of the Devon Horse Show Hunt Tosh had a decision to make. After taking home two division championships and picking up a handful of other top ribbons, he was in a tight race for the leading hunter rider title with Scott Stewart. He had a chance if he competed Flamingo-K in the second half of the high performance division, but he wanted to save the Belgian Warmblood gelding (Diamant De Semilly—Cilia Van) for the $25,000 USHJA International Hunter Derby.
Ultimately, he decided to make the derby a priority, and it paid off with a winning performance.
"I thought Scott was going to catch up and get me for leading hunter rider, which he's good at doing," said Tosh. "That's kind of his award; we'll let him have it. It all worked out. It looked like I knew what I was doing for a minute."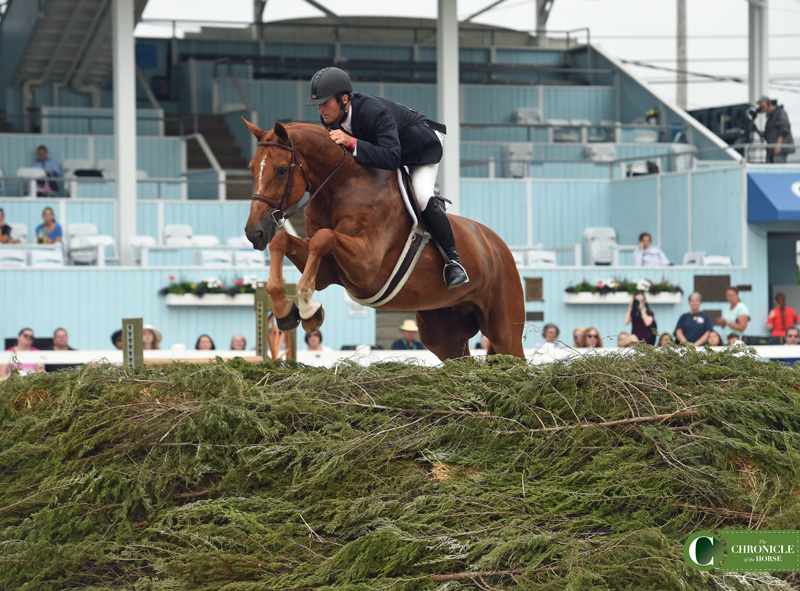 Thirty-one pairs contested the first-round track built by Allen Rheinheimer, and while not overly complicated it did pose a few problems. Five horses dropped rails, and several others had trouble with the final combination, a two-stride along the rail, since spectators had begun putting out chairs for this evening's grand prix.
(See more photos from the hunter derby.)
"The first round rode nicely," said Tosh. "I was able to watch a couple of rounds go before me to see how it rode. When I walked it, I didn't think that it seemed super complicated. We've probably all jumped courses that were bigger. It was nice though, and all of the horses went well."
Kelley Farmer led the first round with Exceptional on a score of 184, and Jen Alfano slotted in right behind her on the same score with Candid (they had a lower score from Panel 1, which broke the tie). But Exceptional rolled a rail in the handy to drop to 12th, and Candid cross-cantered after a fence and took a couple of wider turns to finish fifth.
Watch Farmer's classic round, courtesy of USEF Network:


The tight turns were what made a difference in the handy round. Tori Colvin was sitting in seventh after the classic round on Gelato, but a daring handy course helped boost her to second overall.
"The handy round offered a few tight turns, and honestly I didn't think that I was going to do any of them, but then [trainer Tom Wright] said I had to, so we went for it," said Colvin. "It worked out well."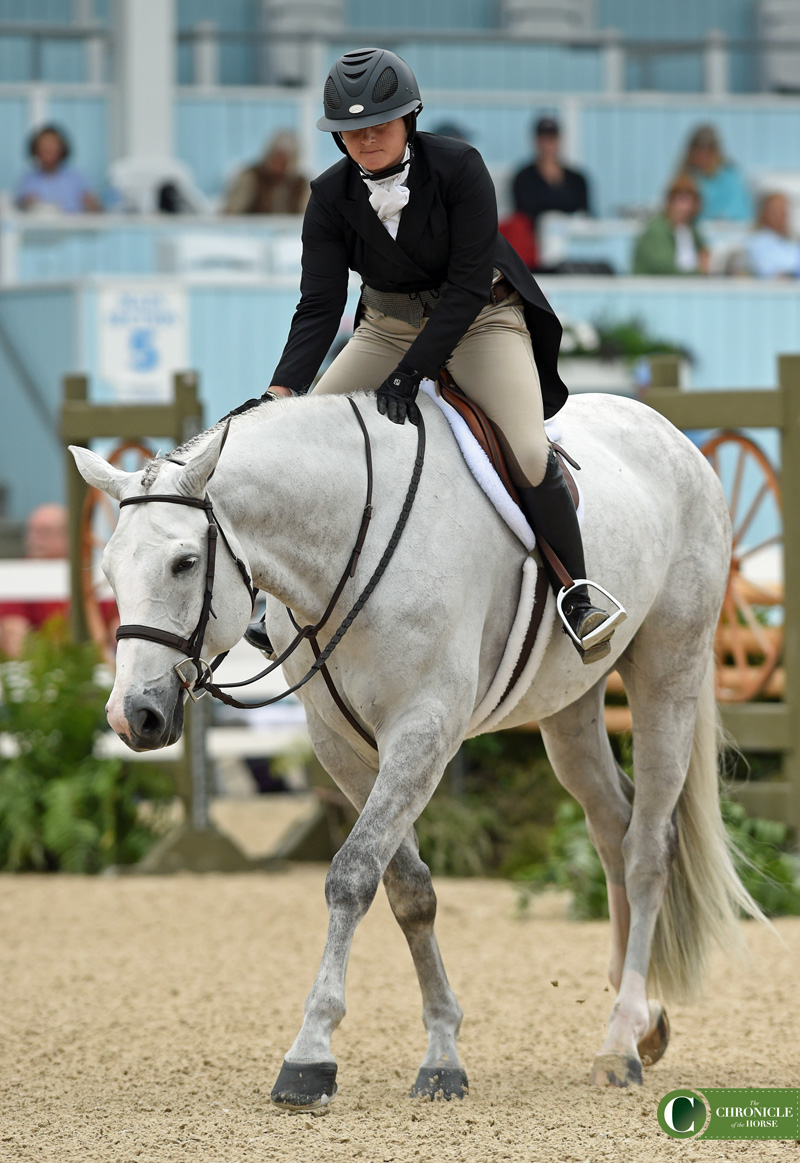 "The handy round offered a couple of options that I wasn't sure about, but of course I saw Tori go in and ride so well," said Tosh. "She snuck around all of the inside turns and put a little pressure on everyone else. It was definitely very handy; I felt like I couldn't take a breath because everything came up so fast.
"My horse is very scopey," he continued. "I actually met the first jump a little slower than I would like, but my horse took care of me. There were a lot of challenges in the handy. I thought after the two-stride coming back around was a little snug. Probably the most difficult was the vertical then back to the trot jump; it came up really fast."
 Watch Tosh's handy round, courtesy of USEF Network:
The Wheeler family purchased Flamingo-K for Tosh at this horse show last year after watching him compete with Jennifer Hannan. They'd been searching for a new derby mount, and Flamingo-K has proved to be a worthy purchase.
"He has been great," said Tosh. "He jumped really great here on Tuesday; he jumped two great rounds. He is super scopey and brave. He is very dependable; I always feel like I can take some risks on him, and he will make up for any mistakes."
Last year's winners, Maggie Jayne and Standing Ovation, took third.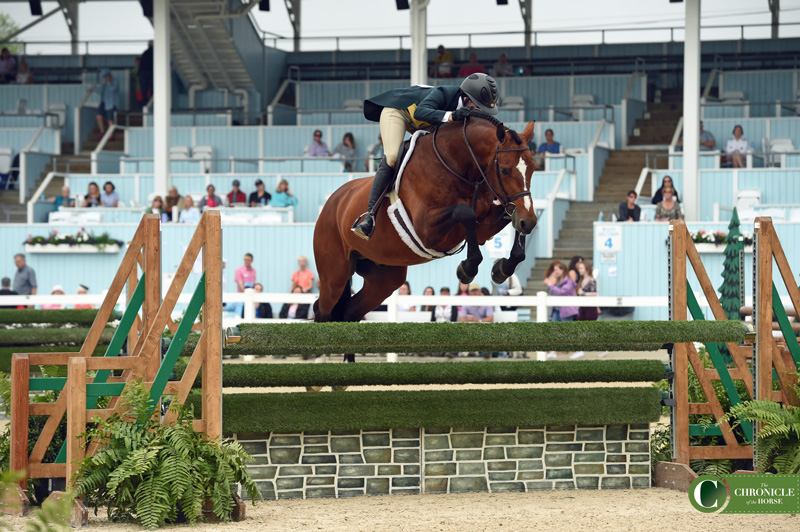 Looking for information on where you can watch and when your favorite riders or classes go? We've got it all in one place for you. 
Find all our coverage from the show here, and check here for full results.
Make sure you're following us on Facebook, Twitter and Instagram as well.
Want more Devon? Check out the June 18 issue of the print magazine. What are you missing if you don't subscribe?