Devon, Pa.—May 30
Since she was a little girl, Kristen Bumpus dreamed of passing under the banner to enter the Dixon Oval and show amongst the light blue stands. And one time as a junior, it looked like she might finally have her chance to show at Devon—but then the plans changed unexpectedly.
"My trainer informed me at the last minute that he was judging, so I wasn't able to come. And we couldn't afford to go any other year. So I've just been waiting and waiting and waiting," said Bumpus, now 48 years old. "I've been waiting to show here my entire life. I've trained here lots, but I've never gotten to show."
But when Barbara Le Stage gave her the ride on Diadora earlier this year, it looked like the opportunity may present itself again after decades passing. The 11-year-old Dutch Warmblood mare (Vingino—Ralina) had shown with Le Stage's granddaughter Libby in the junior hunters. But with Libby going to college, Barbara decided to give the mare a new vocation with Bumpus in the high performance hunters and the international derbies. And with a little unexpected bump at the beginning of the week, Bumpus prepared as best she could to give the mare the best experience in Devon's $25,000 USHJA International Hunter Derby.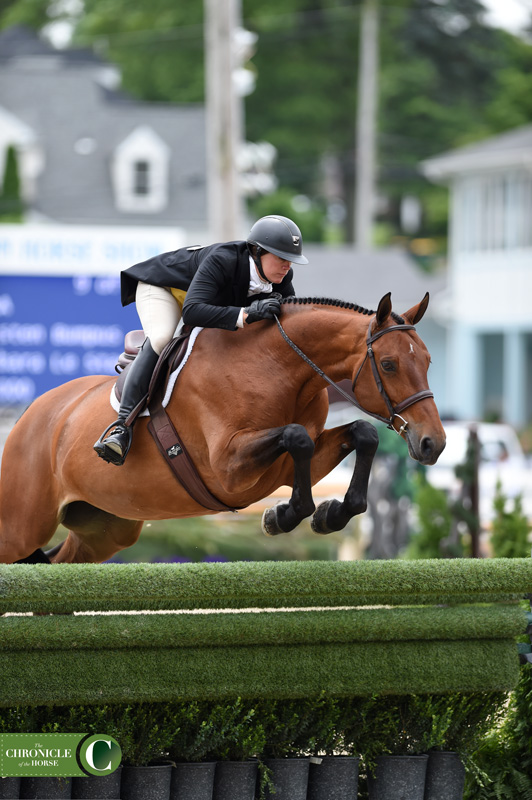 "So Tuesday we had a little trouble with the carriage horses. So today I made sure—I checked their schooling schedule," said Bumpus. "I schooled before the class, stood in the corner so if one came she wouldn't see them. Then between rounds, I came out of the ring, and I looked over, and I didn't see any, so I trotted down the path and went to the barn to go hang out back there. We had to block her eyes coming back up because there was one in the schooling area and snorting.
"I was up half the night trying to figure out how I was going to pull it off," she continued. "Whether that's coming in the back entrance—like how can I get in from over here and not go over there? Maybe I could go pay all of them to stay in the barn for a few more minutes. That was the most challenging part of today."
But despite all the extra thinking outside, in the ring the mare shone.
"She's a great mare," said Bumpus. "She's the best one I think I've ever had. She has a great attitude. She always tries. She never gets mad."
After the first round, Bumpus and Diadora sat in sixth place with 172 points from the judges. Hunt Tosh and Ceil Wheeler's Flamingo-K lead the way with 185 points, with Tori Colvin and Bryan Baldwin's El Primero sitting in second with 181. And there Diadora showed Bumpus that her wait was well worth it.
"I was just happy to make the handy," said Bumpus. "I know that she's very good in the handy. That's our strong suit, so if I got in the handy I had a shot of moving up. But I had no idea I could win that part."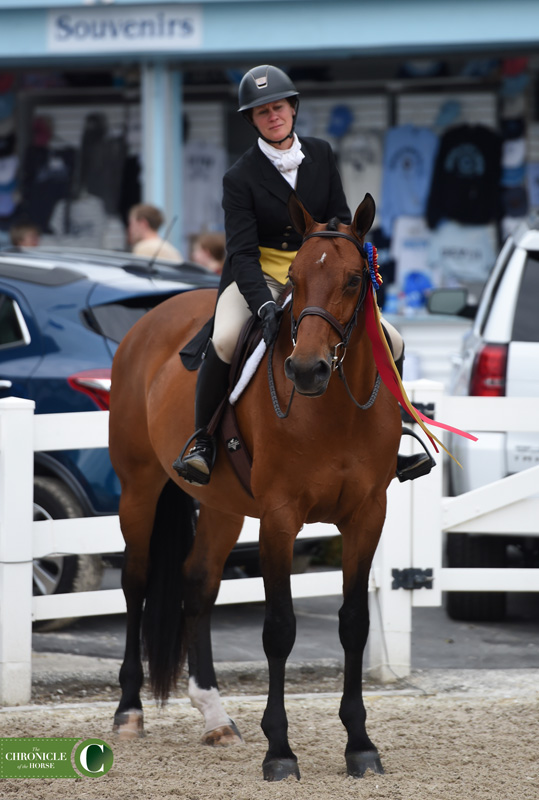 Bumpus and Diadora made an extremely tricky handy turn that caused lots of trouble—if you even dared to try it—look seamless. And the judges agreed giving her a second round score of 200 points. And when El Primero had a spook and Flamingo-K had an awkward trot fence, Bumpus secured her spot with the tricolor ribbon.
"When his horse did a little stutter at the trot jump I almost passed out," said Bumpus. "The opportunity finally came up [to show here,] and we took advantage. I still can't believe that that just happened."
Jimmy Torano and Pessoa Stables LLC's California 19 came in second behind Bumpus, with Greg Crolick and Corallo Z taking the yellow ribbon. Torano fell from his horse the night before in the $36,000 Devon International Speed Stake, breaking his finger and giving him some extra pains. But the 10-year-old German Warmblood gelding by Cornet Obelensky made up for his disappointment last night.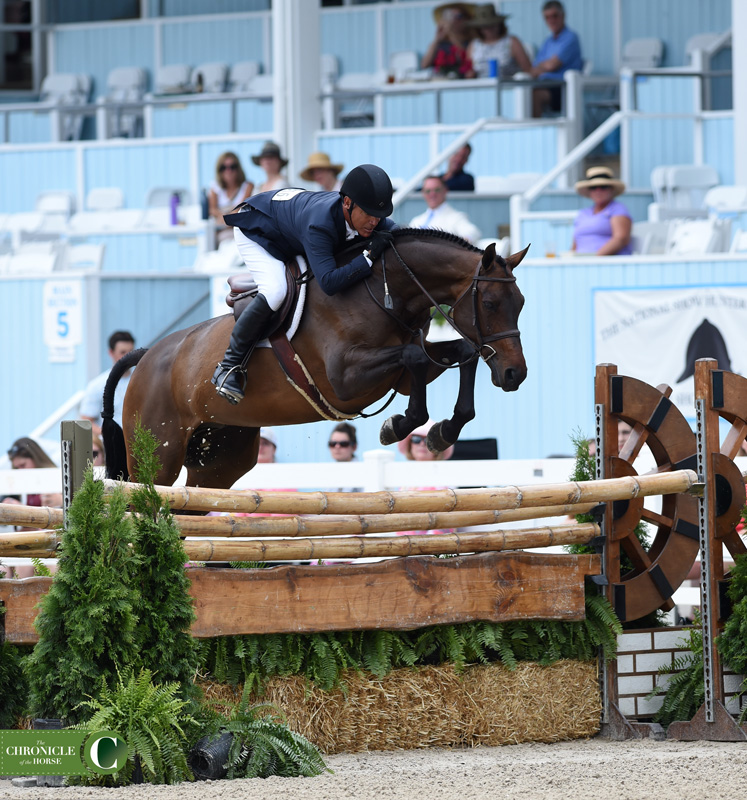 "My horse is owned by Rodrigo [Pessoa]," said Torano. "It was actually one of his grand prix horses. He showed it in Europe, and then he brought it to Florida, and he was just showing it in some of the two- and three-star grand prixs there. The horse is very, very careful. It was a little bit over his head. Really at the end of the circuit, I said to Rodrigo, 'I don't think this horse wants to do it, try to be a jumper'. I said, 'Why don't we try to make him a hunter.'
"He was great today," he continued. "Kristen won. She kicked our butts today, so the judges had it right. She won the class."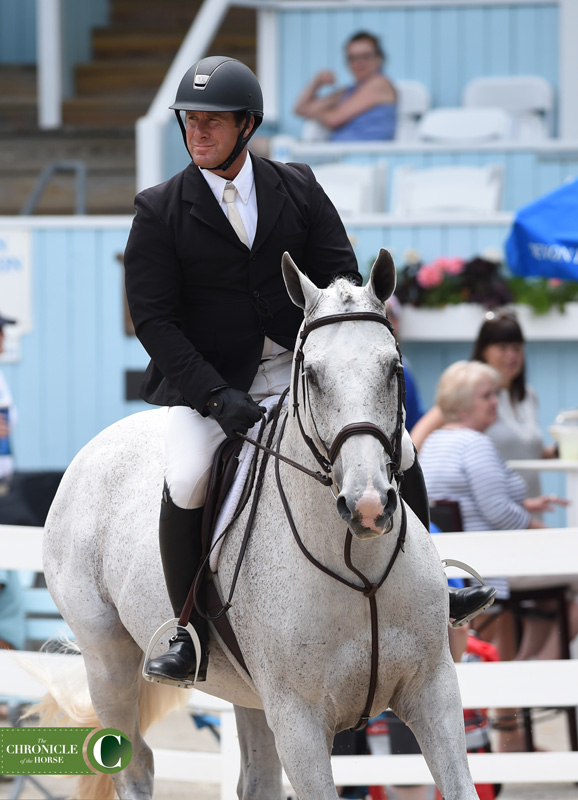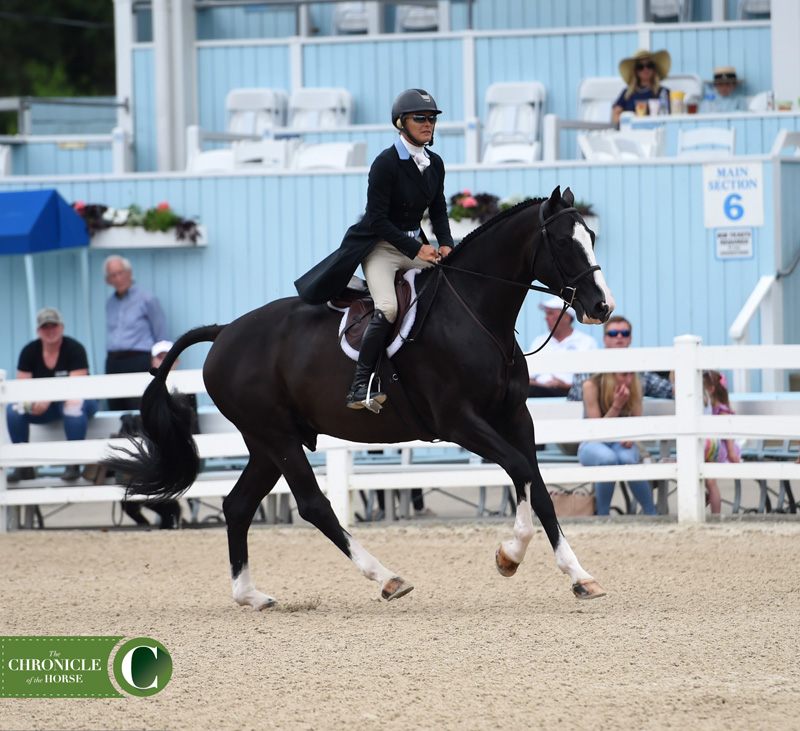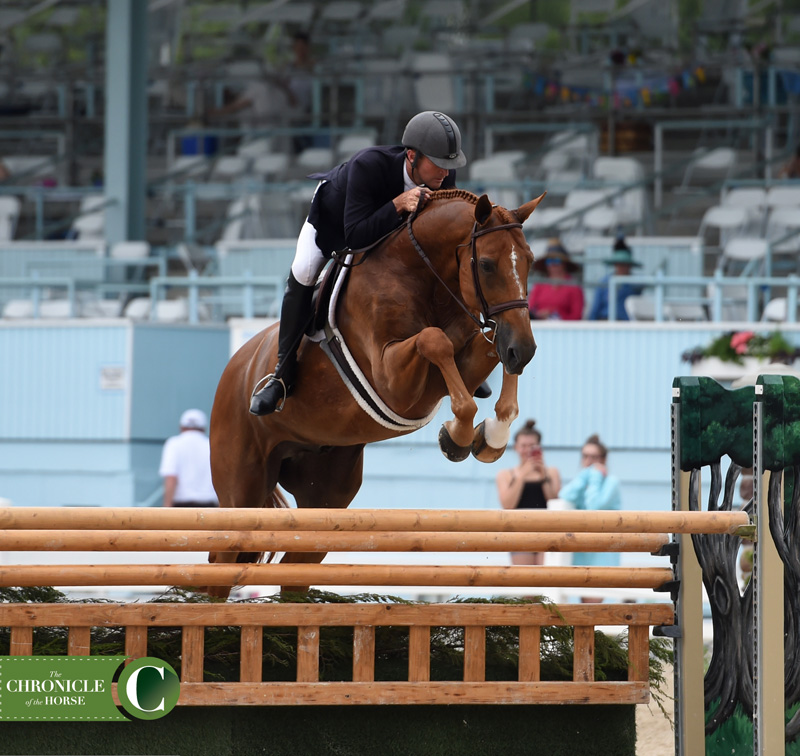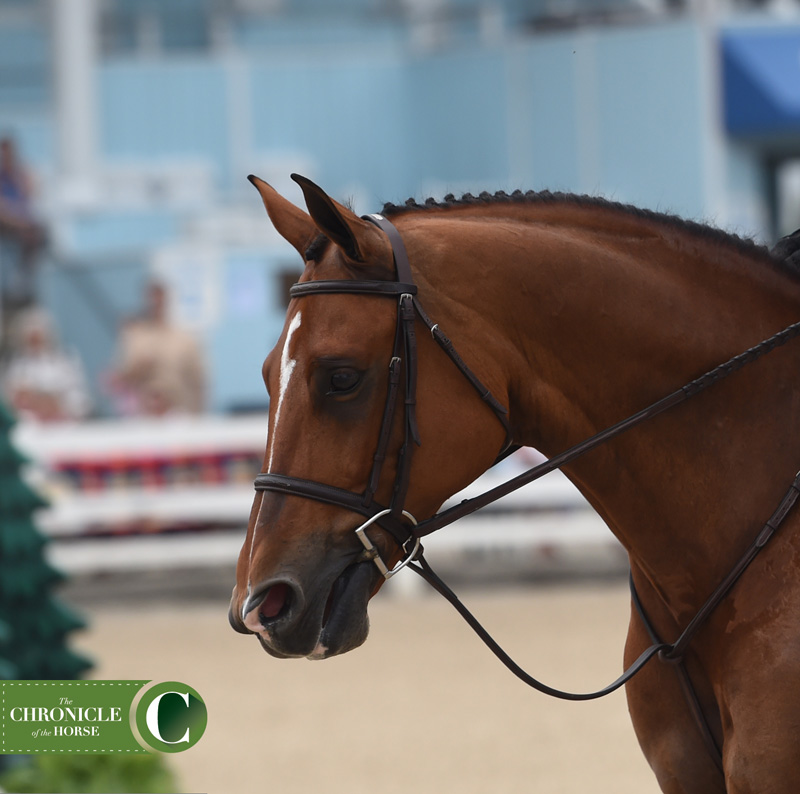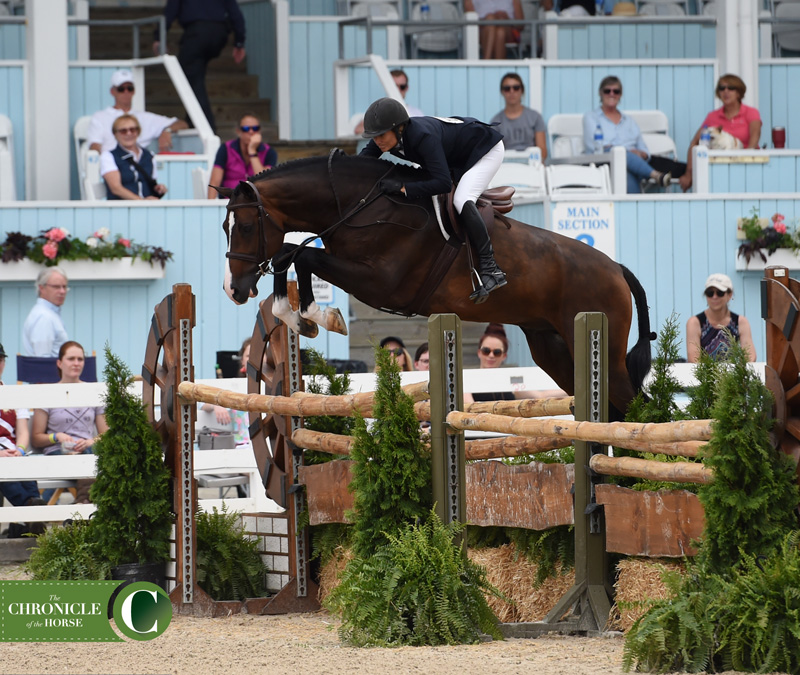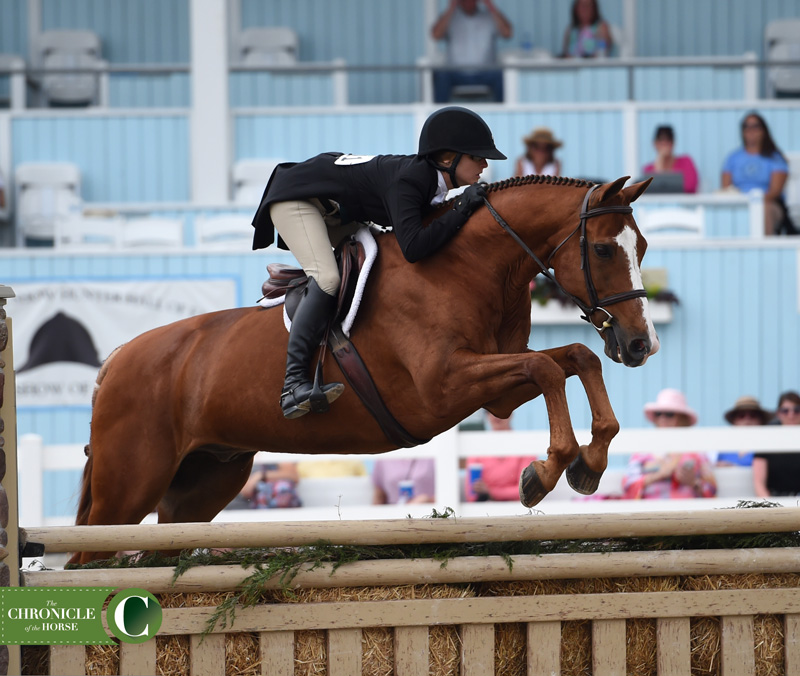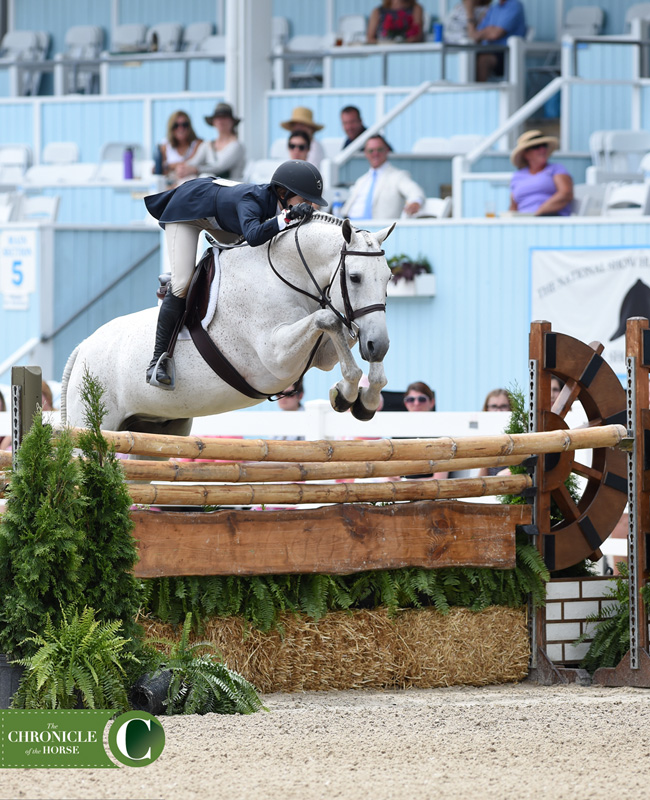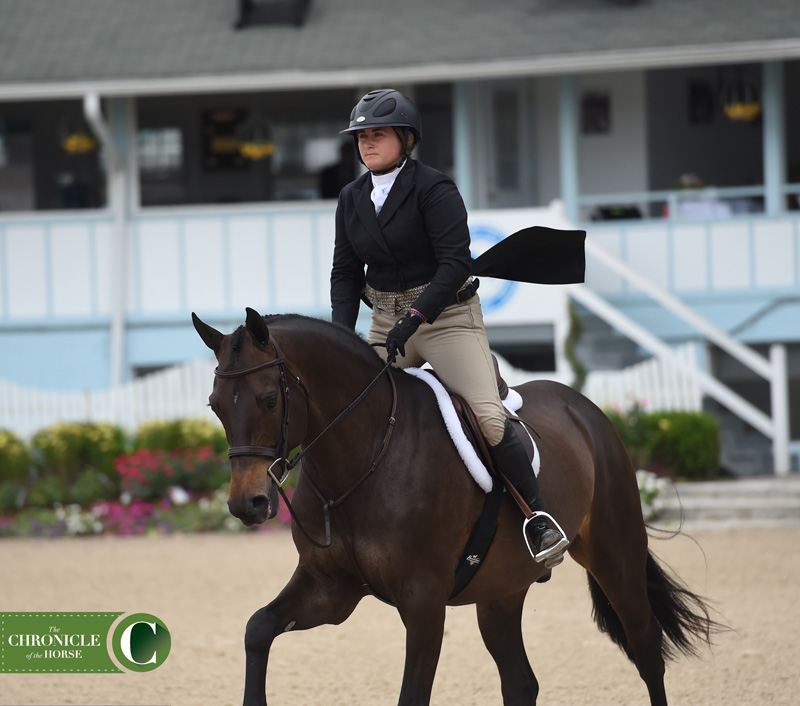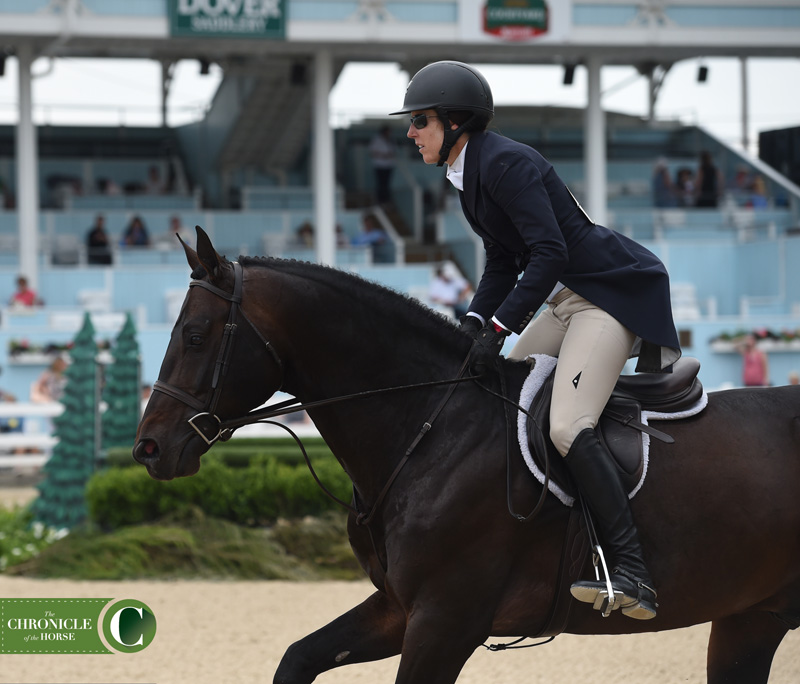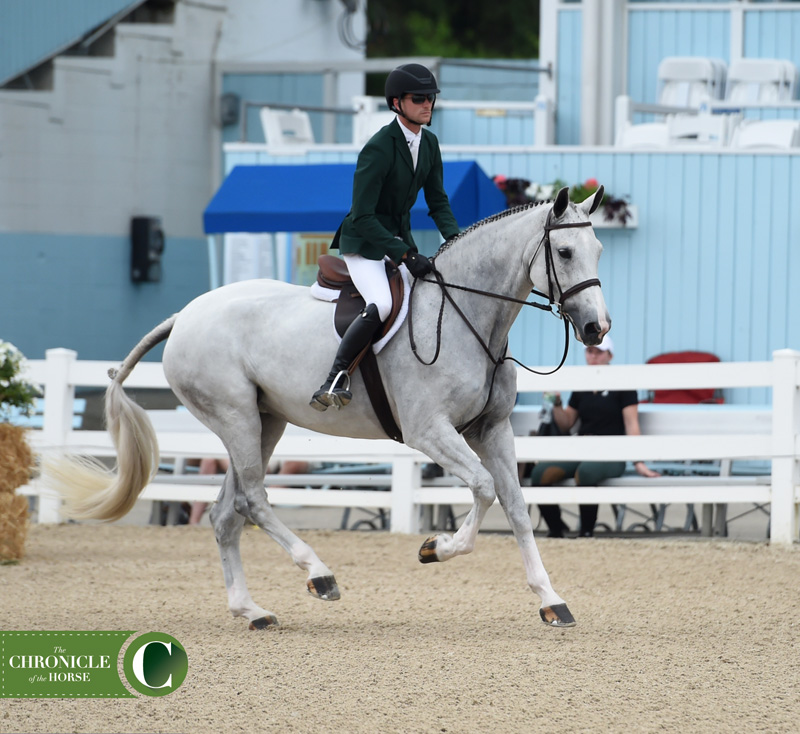 The Chronicle will be on site all week bringing you beautiful photos, daily reports and more. Don't forget to pick up a copy of the June 17 issue for more in-depth stories from the winners. 
Important Links: Devon Horse Show website / Order of go and results / The complete schedule of classes and exhibitions / Live streaming / All of the Chronicle's coverage