Upperville, Va.—June 12
To take the turn, or not to take the turn? That is the question.
But for Michael Britt-Leon, there was no question before entering the ring for the $25,000 USHJA International Hunter Derby at the Upperville Colt & Horse Show (Virginia). He had to do the inside turn whether he wanted to or not.
Samantha Schaefer pulled through in her classic fashion in the handy round aboard In The Know, upping the ante. Many had tried before her, and many had failed. Coming off a big oxer, the riders had the choice to track wide and trot down the chute of trees (yes the horses jumped trees later on the course!) to the trot fence or instead go in front of the trees and track parallel to the jump before taking one step towards it. And then it was a hope and pray situation on whether the horse understood the question. In The Know understood, and so in order to catch the pair, Britt-Leon and Private I needed to follow suit.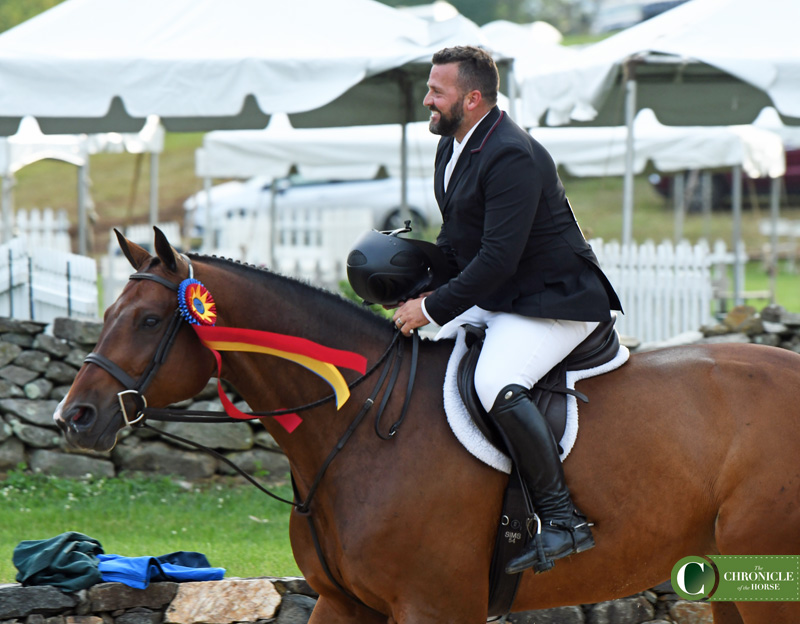 "For me, I was very busy at the other rings, so I was a little bit rushed to get in," said Britt-Leon. "So I didn't have a lot of time to walk the course, which was a little nerve-wracking for me. But what I find at this horse show, it's filled of greatest of greats, and my peers were super helpful out on the course and helping me learn where to go and what the tracks were going to be.
"The handy was going to be quite tough," he added. "I think Samantha headed it off doing the inside so well to that trot jump that we were all very nervous about. I knew at the beginning Hunt [Tosh] was going to try that [behind me in the order], which meant I had to do it. Which freaked me out a little bit."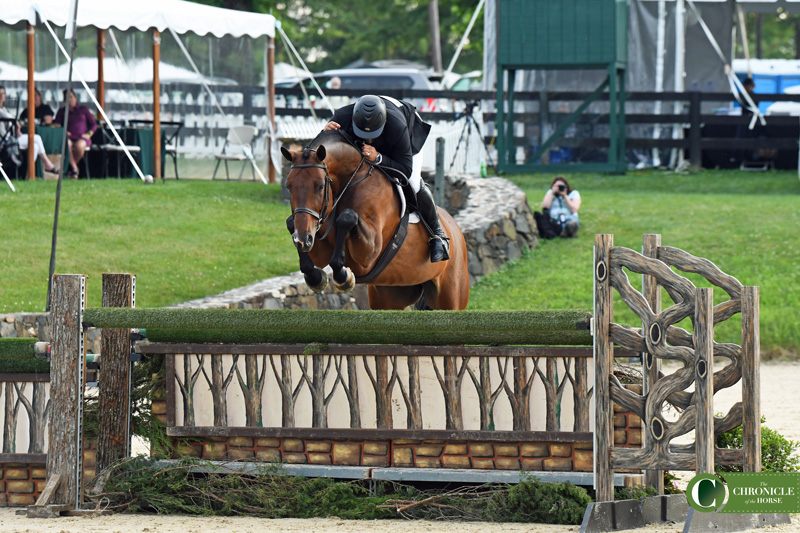 But Kelly Sims' Private I lived up to his reputation as Britt-Leon's horse of a lifetime, and didn't put a foot wrong. And their base scores in the 90s reflected that.
"He's such a special horse for me," he said. "I got him just out of the pre-green ring. Did him as a first-year horse and then a second-year horse, and now he's a high performance horse. He tries so hard whether we're here at Upperville or at home trying to school and practice.
"He's a performance animal," he added. "He's a little cocky around the barn, and I appreciate that because so am I. We have very similar personalities that way. I think it's quite special to have a horse that can do the professional divisions and the amateur divisions well. He tries every time he goes in the ring to win, and the jump height never seems to matter."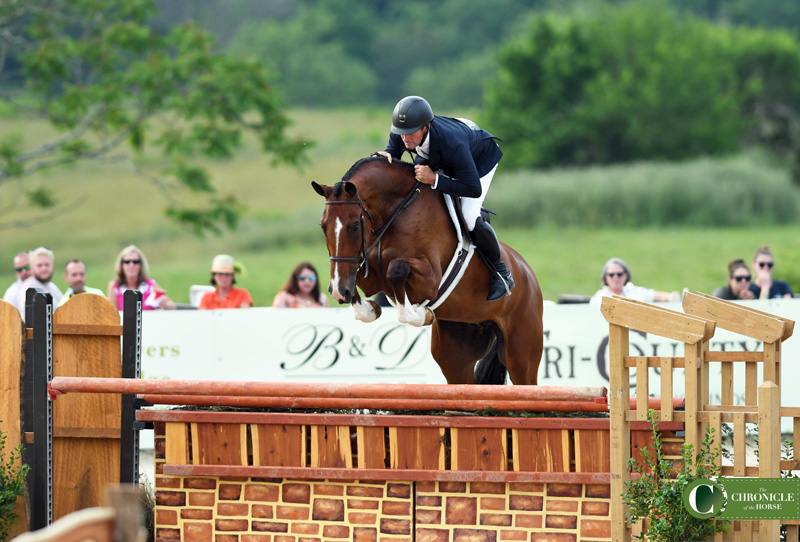 The pair's score held up when Round 1 leaders Tosh and Cannon Creek came just 3 points shy of catching them.
"He's one you have that bond with," Britt-Leon said. "No matter what I do I know he's there to back me up. Whether I'm making a mistake or doing it right, he's got me. And that's a pretty great feeling."