Lexington, Ky.—Aug. 8
Kat Fuqua has been coming to USEF Pony Finals for five years, and for five years she's been chasing that elusive tricolor championship ribbon. She's given it her best, and she's been close before, but this year she finally did it. Out of 147 regular large ponies, Fuqua's Brighton was best—best in the model, the hack, and wrapping it up with a blue ribbon in the over fences class to take the overall championship.
"I haven't even taken it all in yet; I'm so excited," said Fuqua, 11. "I have never won before, and it's only my second year even getting a ribbon, so I'm really, really thrilled."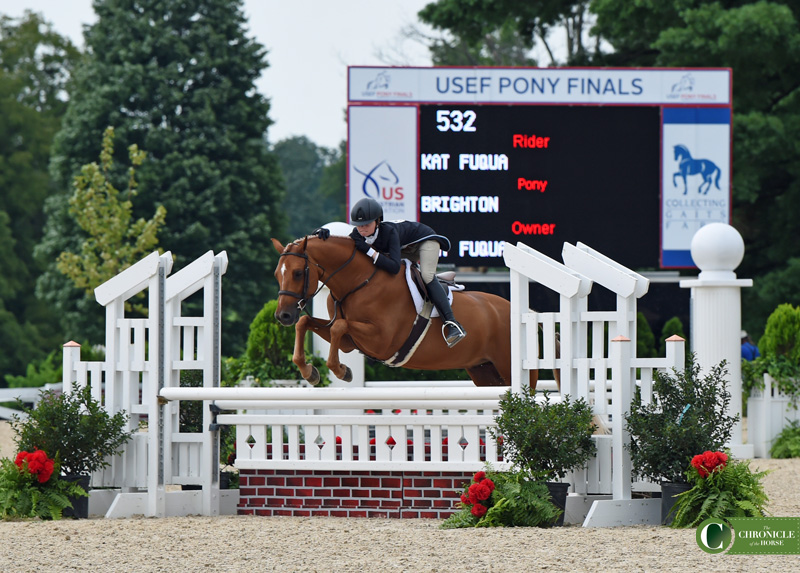 Perhaps even more impressive is that Fuqua has only been riding Brighton for the past month.
"He has really clicked with our program," said Fuqua, who is based in Atlanta and trains with Michael Newman. "We trained a lot at home and have been doing some courses to pretend we are at Pony Finals, and I was really happy with our course today."
Watch their round, courtesy of USEF Network:
Fuqua has the distinction of being the daughter of not one but two Grand Prix dressage riders: Jeff and Shereen Fuqua. Kat started riding at 2.
"She just started riding her mini," Shereen said with a laugh. "And she started jumping it."
"We still have him; he just runs around the farm," Kat said. "His name is Nutter Butter."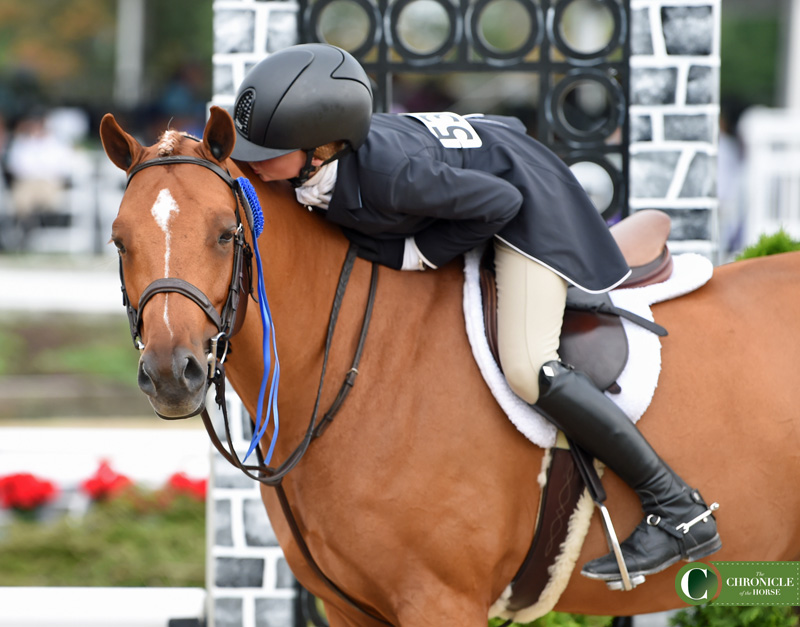 Kat caught the jumping bug hard, so instead of following her parents into the dressage ring she started taking jumping lessons with trainer Mindy Darst. She's been working on honing her skills in the show ring ever since, and this year it paid off big time. Kat laid down a near foot-perfect round and averaged an 87 from the three judges scoring the over fences section.
"She's come close before, but last year just wasn't her year, but this year she did it," Shereen said. "We're so proud of her."
Full results can be found here.
Don't miss any of the Chronicle's Pony Finals online coverage, with behind-the-scenes stories, lovely photos and more!