This is the second in a two-part series (click here to read the first part) from Brian Wee, a certified financial planner and former-professional-turned-amateur rider living in Woodbine, Maryland. In the past year, Wee has become a vocal proponent for changing the way the business of horse shows operates. As part of that effort, he started a Facebook group, Next Level Horse Businesses, which serves as a place for its 3,900 members to propose ideas, ask questions and view video interviews with leaders in the equestrian industry. This article appeared in its entirety in the May 3 & 10, 2021, issue of The Chronicle of the Horse.
The majority of participants in show jumping and hunter sport are clearly demanding the same thing: more affordable competitions.
In order to save our sport and make it affordable and accessible, it's time to cut the fat and focus our efforts on programs that work. Here are my ideas to change the business of horse shows so we can all afford to compete in the sport we love.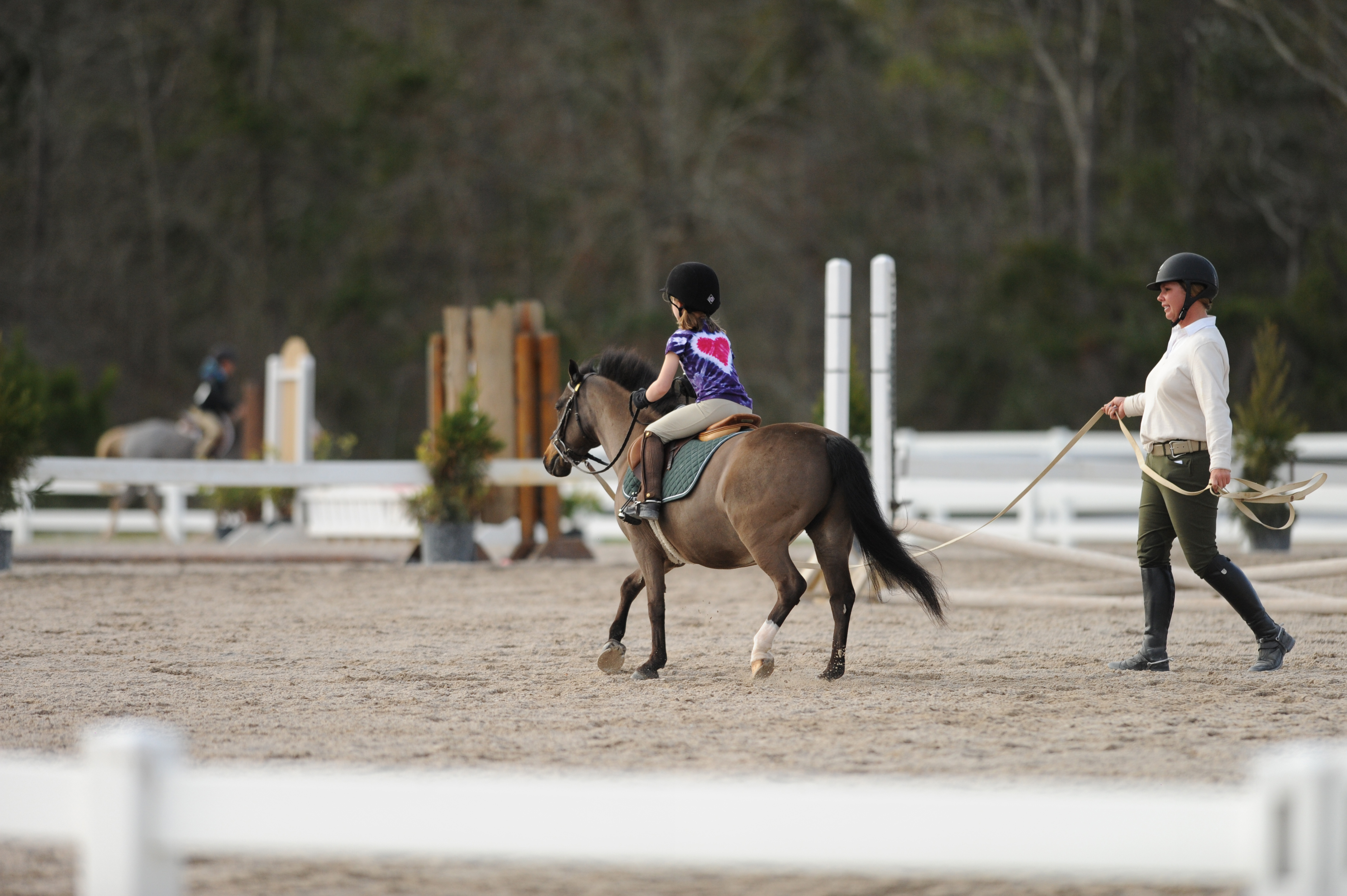 3. Fix the amateur rule.
If the goal of the amateur rule is to provide a division for people who don't have the skills of a professional dedicating their full-time career to the sport, it goes wrong from the word go.
The USEF Rulebook subchapter 13-B reads: "Regardless of one's equestrian skills and/or accomplishments, a person is an amateur if …"
What follows the "if " is pages of descriptions of all the ways a horseman could make money from the sport. So we aren't creating a division for people of roughly similar skill sets to compete against each other; we're creating a division for people based on how they earn their income, and I can't think of a sport where pitting competitors against each other based on how they make money makes any sense.
The U.S. Tennis Association ranks players by assigning us a numerical rating based on the skills we've demonstrated in matches. When I was ranked 4.0 and was winning every match I played, I got a letter from the U.S. Tennis Association saying, "Congratulations, you're now ranked 4.5." Now I play against other guys who are 4.5s, and one of them teaches tennis lessons for a living— but that doesn't matter to me, and it doesn't matter to U.S. Tennis. It's about the skills and level of play he's demonstrated on the court.
Some of the biggest losers of the amateur rule are riding schools. Riders who have careers outside of horses but are passionate and skilled horsemen make excellent part-time instructors for beginners, but the way the rule is written now they couldn't even teach an up-down lesson without losing their amateur status. Imagine if someone decided to coach a Little League T-ball team, and the baseball federation forced them to compete against professional baseball players in their own competitions. Baseball would never create what amounts to a huge punishment for those trying to help beginners.
On top of that, the amateur rule is expensive and unwieldly to enforce. It necessitates invasive investigations into member's personal financial records and embarrassing hearing processes where members are treated like accused criminals for accepting a free pair of tall boots from a vendor or hacking horses for a trainer on the weekends.
Competitors of any sport just want to be in a competition pool with other competitors of approximately the same skill level. We don't care how you make your money. USEF already keeps extensive show records on each of its members; it could use those records to make divisions based on the skills and experience of the horse and rider. If you've never won a class at a certain height, you're in one division; if you've competed up to a certain level, you're in another, and we simply don't care how the money in your bank account got there.
4. Eliminate the mileage rule.
This is not a new idea—there has been a cry for decades from thousands of members to eliminate this rule. I wrote a petition in 2019 that received over 4,000 signatures from every type of member—from horse show organizers to Olympic athletes—to eliminate this rule.
We don't need a better or different version of the mileage rule. It needs to be eliminated entirely. When you say this, you will inevitably get the terrifying lecture from someone on the other side of this issue about the horrors of a world with no mileage rule; how the industry simply wouldn't survive the forces of the free market and capitalism—the system you accept in every other aspect of your life in America, the system that brought you the iPhone. And they'll be saying this to you on an iPhone! Competition amongst businesses happens every day in every other industry in this country, and it happens in other facets of equestrian business. Big trainers and their operations put small ones out of business; big veterinary clinics put small ones out of business, and the small operations that don't get put out of business survive because consumers look at the business and decide it has value, so they spend money there. We don't let U.S. Equestrian tell us which trainer to train with or which veterinarian to use. Why do we let them tell us who gets to hold a horse show and who doesn't?
The mileage rule exemption process doesn't solve these problems. While the exemption process provides an avenue to horse show organizers who would like to host a competition within the mileage zone of another show, it's still the same flawed system where we're letting U.S. Equestrian determine what the market can and cannot handle. It's expensive to dedicate the time and resources to reviewing applications for an exemption, and it creates a situation that could be corrupted.
We don't need USEF to tell us which horse shows the market can support. Let all of us, the riders and horsemen and consumers of the sport, and the power of the dollars we spend, determine which shows stay.
---
This is an excerpt from an article that ran in The Chronicle of the Horse in our May 3 & 10, 2021, issue. Click here to read Wee's other suggestions for making horse shows more affordable.
Subscribers may choose online access to a digital version or a print subscription or both, and they will also receive our lifestyle publication, Untacked. Or you can purchase a single issue or subscribe on a mobile device through our app The Chronicle of the Horse LLC.
If you're just following COTH online, you're missing so much great unique content. Each print issue of the Chronicle is full of in-depth competition news, fascinating features, probing looks at issues within the sports of hunter/jumper, eventing and dressage, and stunning photography.