Lima, Peru—Aug. 7 
If there's a team who knows how celebrate, it's Brazil. When one rider goes clear, the others lean out from the kiss-and-cry and whistle for him before hugging their other teammates.
And Brazil had plenty to celebrate today as they earned a commanding victory over Mexico at the Pan American Games. The overnight leaders, the United States, slipped to bronze after today's Nations Cup competition.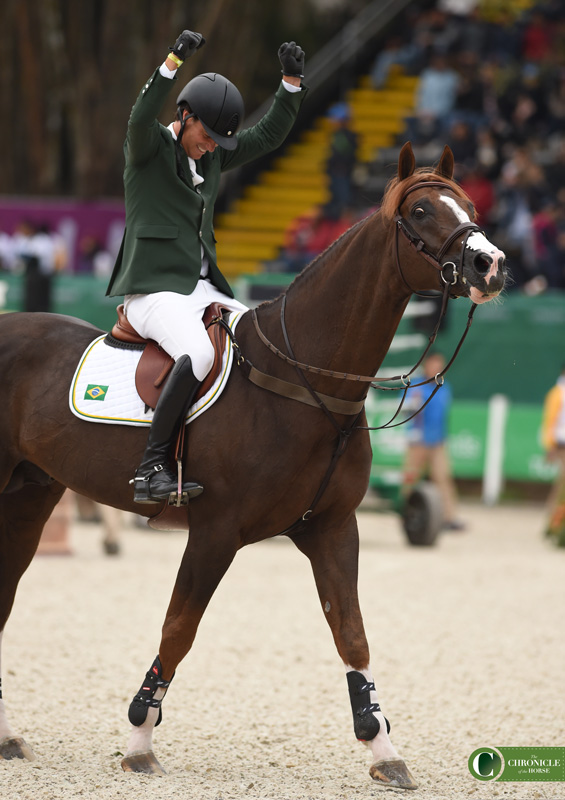 Three members of Team Brazil laid down clear rounds today: Marlon Modolo Zanotelli (Sirene de La Motte), Rodrigo Lambre (Chacciama) and Pedro Veniss (Quabri de L'Isle), while California-based Eduardo Menezes and H5 Chaganus picked up 8 faults in each round. Still he was celebrating as much as anyone as the teammates threw their arms around each other's shoulders to climb onto the podium.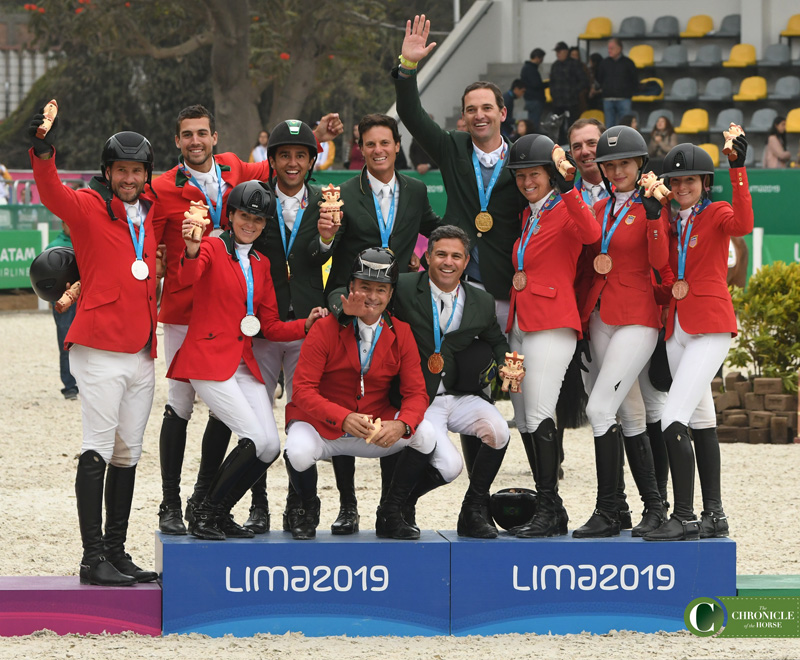 "It means everything to us," said Menezes of the gold. "We came here to qualify for Tokyo, that was the main goal and of course chase this gold medal. It was a long journey to get here. It was an amazing journey together with these guys. This medal just gives the perfect end to it."
By the time anchor rider Veniss brought his stallion into the arena, Brazil had already secured their medal, but he didn't hold back, leaving all the rails in the cups and picking up just 1 on the clock.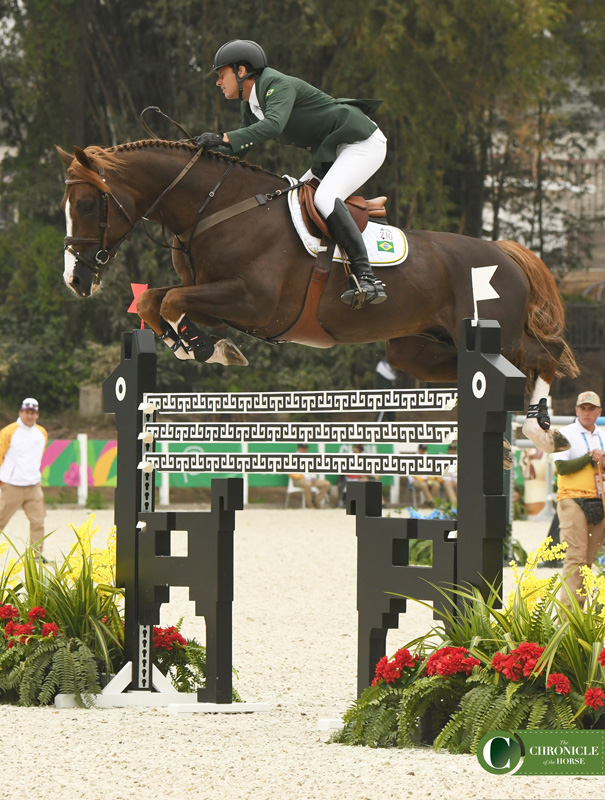 "For sure there was less pressure but, OK, it's still in my mind to do a good round to keep Quabri jumping good," he said. "I think we have an amazing team and it's really, really nice to have that medal with these guys."
None of the Brazilians are based in Brazil—Lambre is in Mexico City, Zanotelli is in Belgium and Veniss is in Barcelona, Spain—and they all travelled to France to prepare with coach Phillipe Guerdat.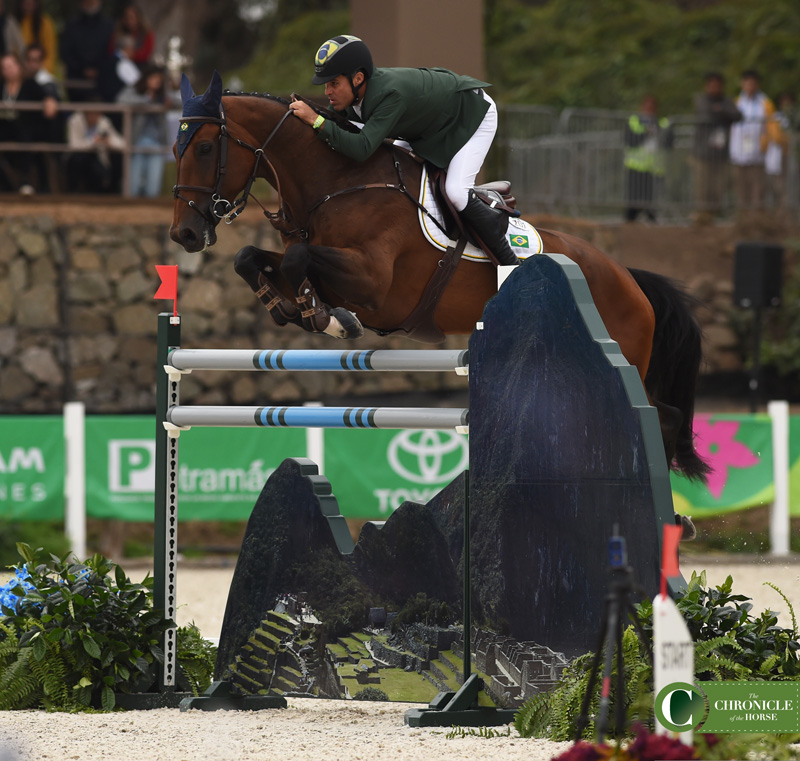 "[He told us to] keep calm," said Zanotelli. "Everyone was getting excited after we had a good first round. We went behind there and he said, 'Stay calm, we're just halfway through, it's a long way to go.' "
There were three Olympic spots up for grabs here, and as the United States already has theirs, fourth-placed Canada breathed a sigh of relief that they too will get to go to Tokyo.
Mexico was thrilled to step onto the second step of the podium.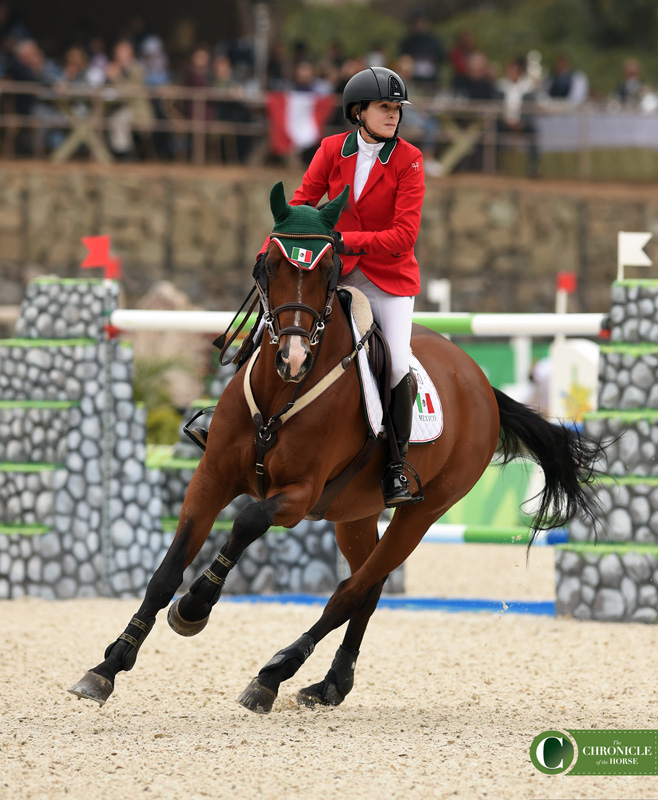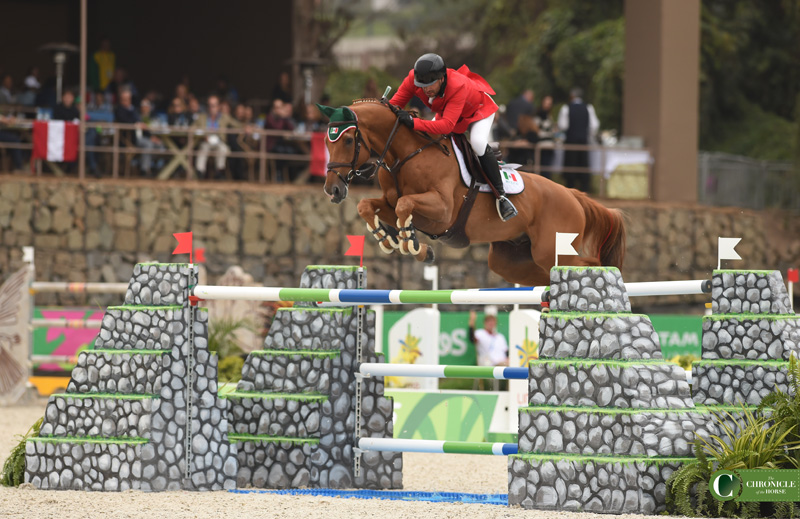 "This medal I think is very important to Mexico," said Eugenio Garza. "I think it's a culmination of trying to take the sport in Mexico to a whole new level. It's all starts with the federation and the new chef d'equipe, Stanny van Paesschen, and the owners and the riders and the horses. It's a package deal. This really caps it off and puts a good taste to it.
"When it comes to the team bonding, well we've had six weeks of nothing other than that," he continued. "We've grown a lot closer than just a show jumping team. We went to Spruce Meadows [Alberta] together. We went to Kentucky together. We're staying at the villa together. I think that showed in the ring when one had to pull for the other or the other had to pull for someone else. We really pulled it off together."
The U.S. team had three riders making their championship debuts in Eve Jobs, Alex Granato and Lucy Deslauriers, but all three put in strong rounds for the team. Jobs and Deslauriers put in a clear round apiece.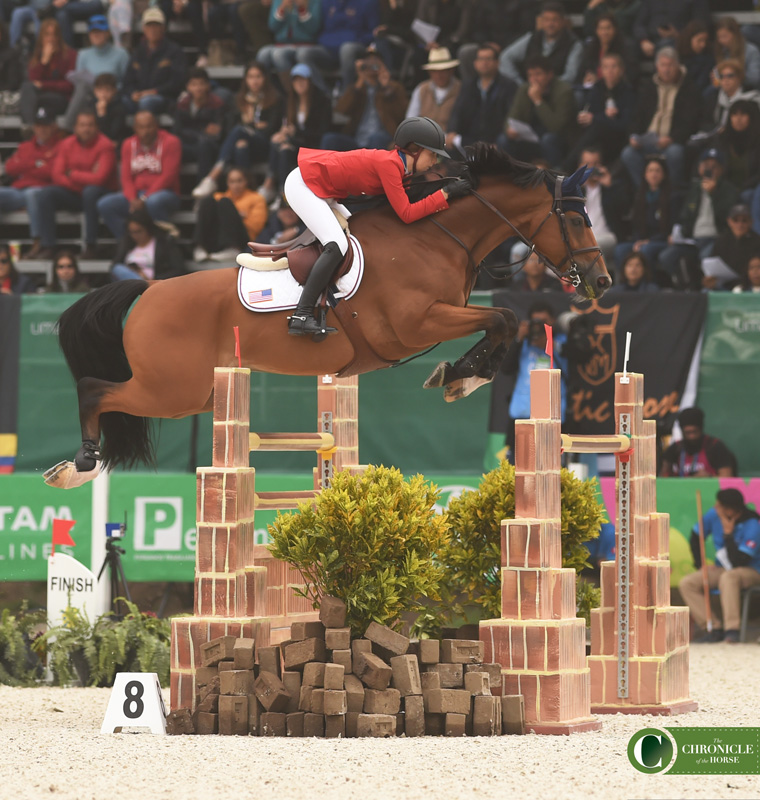 "She was amazing; I owe that round to her," said Jobs of Venue d'Fees de Hazalles. "I was really nervous and she helped me out a great deal. She does, she always fights for me and that's one of the things I love about her: She wants to win as much as I do. We walked the course and I had a plan going in, and they told me to execute it to the best of my ability."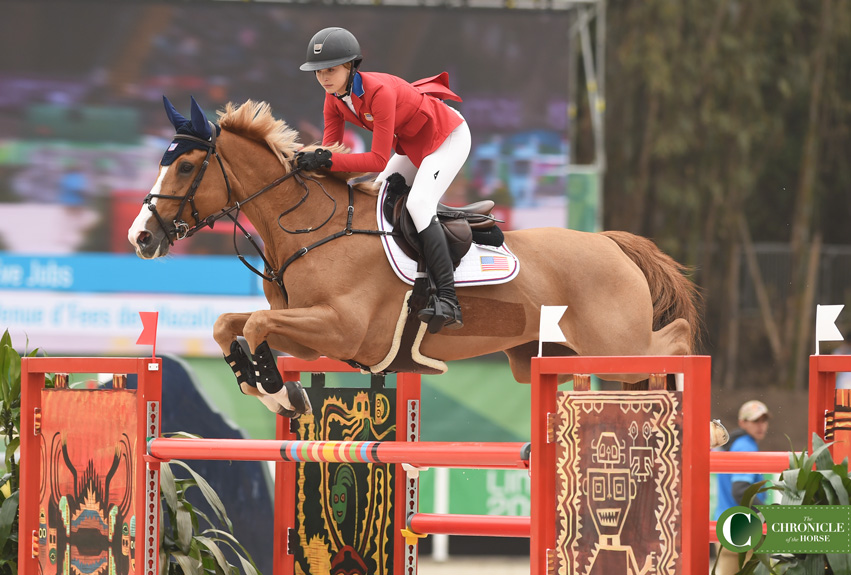 Granato started the day with an 8-fault round, and finished with 5 in Round 2.
"I was really pleased with my horse again," said Granato of Carlchen W. "He felt a lot more level-headed this round. I went in focused to take my time to help him slow his brain down a bit, and I think it realty worked to our advantage. He jumped super again, but much more relaxed and stronger than in the first round."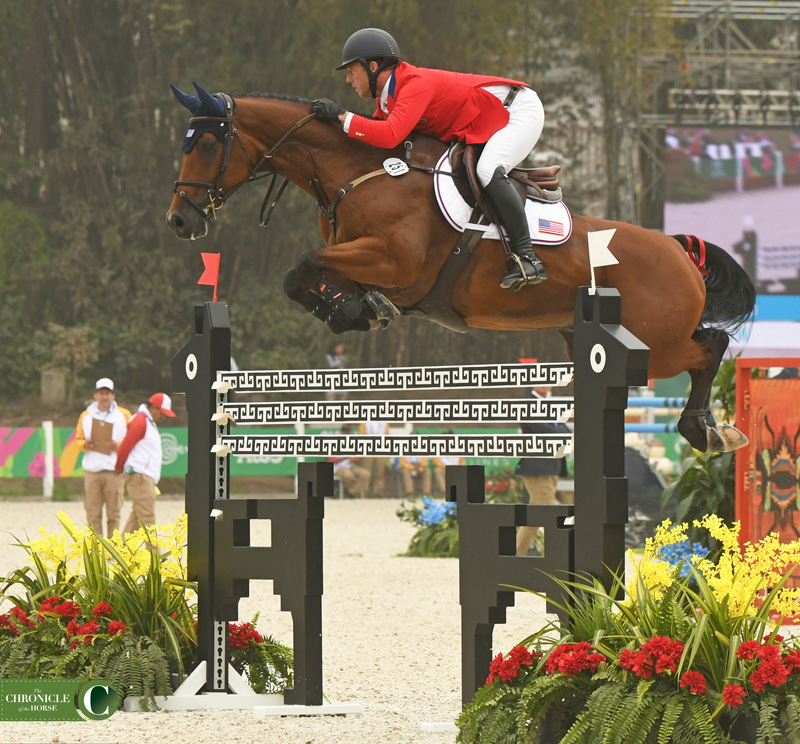 Anchor rider Beezie Madden followed up a clear with an 8 fault round on Breitling LS.
"I think maybe just a little lack of focus at the first fence and that maybe distracted him at the second fence, but I can't say there was any big mistake there," said Madden. "I thought he jumped well both rounds. It just didn't go my way that round."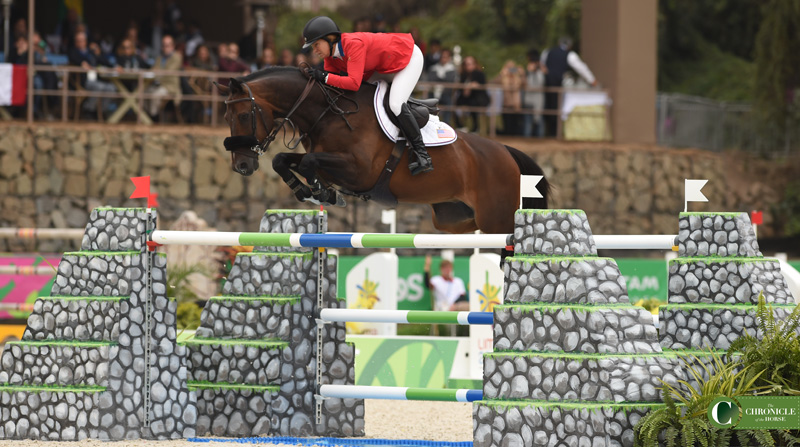 Chef d'Equipe Robert Ridland was happy to have a team earn medals.
"We were in a favorable position coming in here having already qualified for the Games, but we sent a team that we knew would be competitive for the gold medal, which it was," he said. "To have them be able to ride side-by-side, shoulder-to-shoulder with Beezie and all her experience, and to have [traveling alternate] Richard Spooner as part of the fivesome—he was absolutely instrumental in being part of it all week long—and come out with a medal, that's what it's about."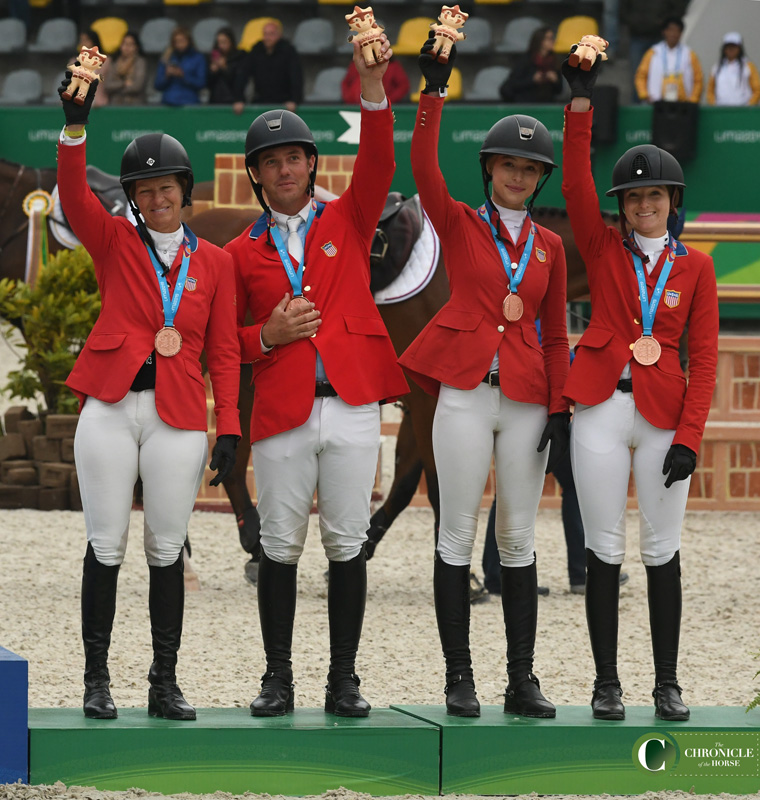 Have questions about the Pan Am Games? We've got answers. Follow along with the Chronicle as we bring you stories, news and photos from the Pan American Games. Check in at coth.com and make sure you're following us on Instagram and Facebook. 
You can find full results by clicking on equestrian on the official Pan Am website.
Check out our July 22 issue of The Chronicle of the Horse magazine, our Pan Am preview issue, for more information about the competitors, and be sure to read the September 2 issue to get full analysis from the Games. What are you missing if you don't subscribe?