The Plains, Va.—July 9
Two years ago Jennie Brannigan won the Great Meadow International on Cambalda, which led to her being named as a traveling alternate with the U.S. team to the Pan American Games in Toronto, Canada.
This year she returned with Nina Gardner's 15-year-old Irish Sport Horse gelding as a full-fledged Nations Cup team member, and led the U.S. riders (Phillip Dutton on I'm Sew Ready, Boyd Martin on Steady Eddie and Lynn Symansky on Donner) to victory (151.5) over Canada and Great Britain, while taking home the individual win again.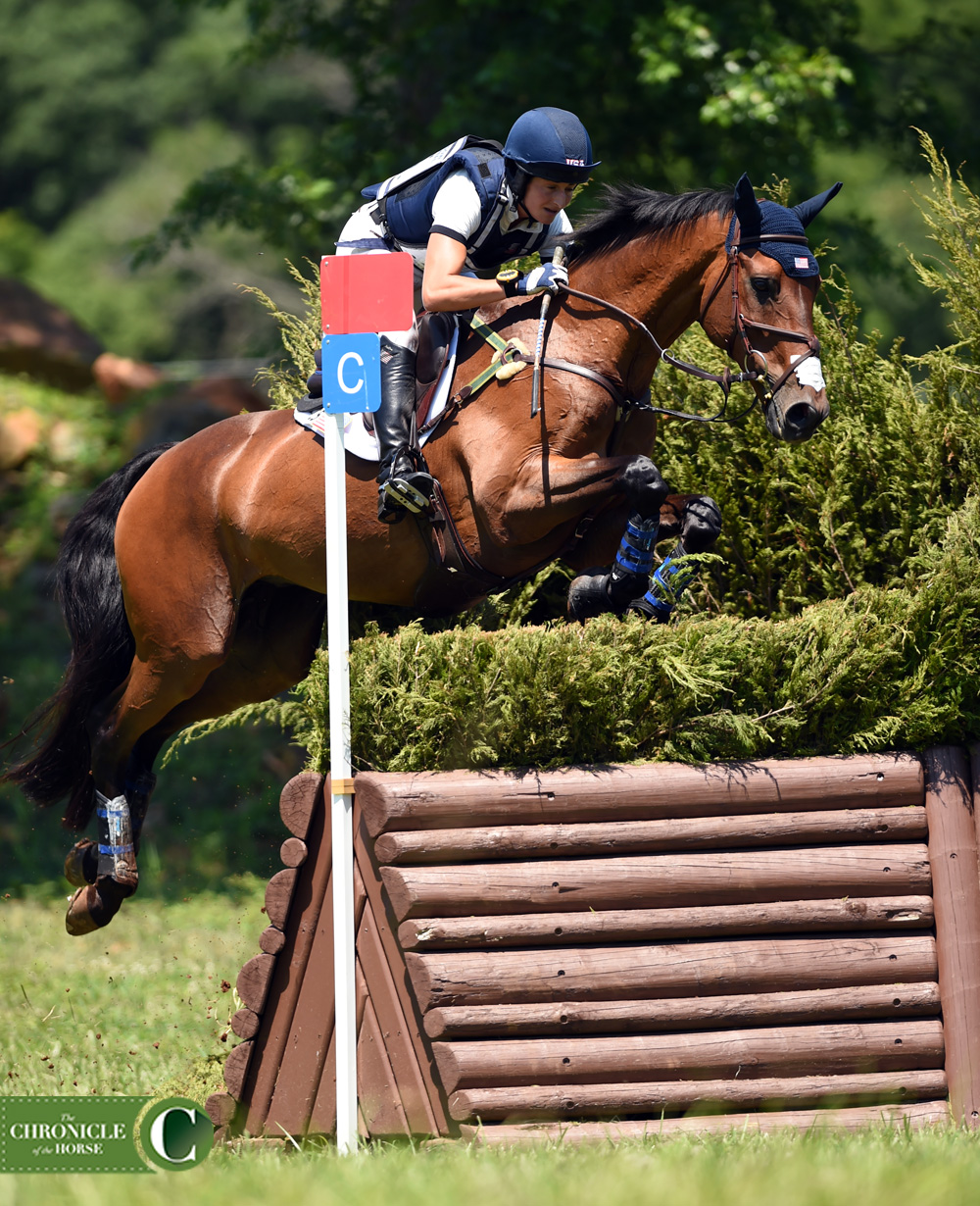 "The first time I came it was so exciting because it earned me the spot as the traveling alternate for the Pan Ams which was quite special to me," said Brannigan. "I grew up working for Phillip and under Boyd, and I've always wanted to be on a team with them. It almost happened, and then to get to come back and be on a team with them is really special for me. Lynn's one of my best friends, and so it's an honor to get to ride for your country."
"Ping has been an incredible horse in a lot of ways and wonderful to me, so I really appreciate him stepping up to the plate," she added.
Mike Etherington-Smith's cross-country course shook up the field, with time penalties being the main challenge. Twenty-two of 32 starters completed.
First to go on course, Justine Dutton, riding for Great Britain, fell hard when Jak My Style rotated over fence 18A, a narrow log into water. She posted on her Facebook that she had "some broken bones and a collapsed lung." Jak My Style was reported to be resting comfortably at the barns.
Justine's teammate Matthew Heath was eliminated with One Of A Kind for refusals at fence 9, the troublesome arena combination, which consisted of a table to a left brush corner.
Woods Baughman and Montesquieu were also eliminated for refusals there.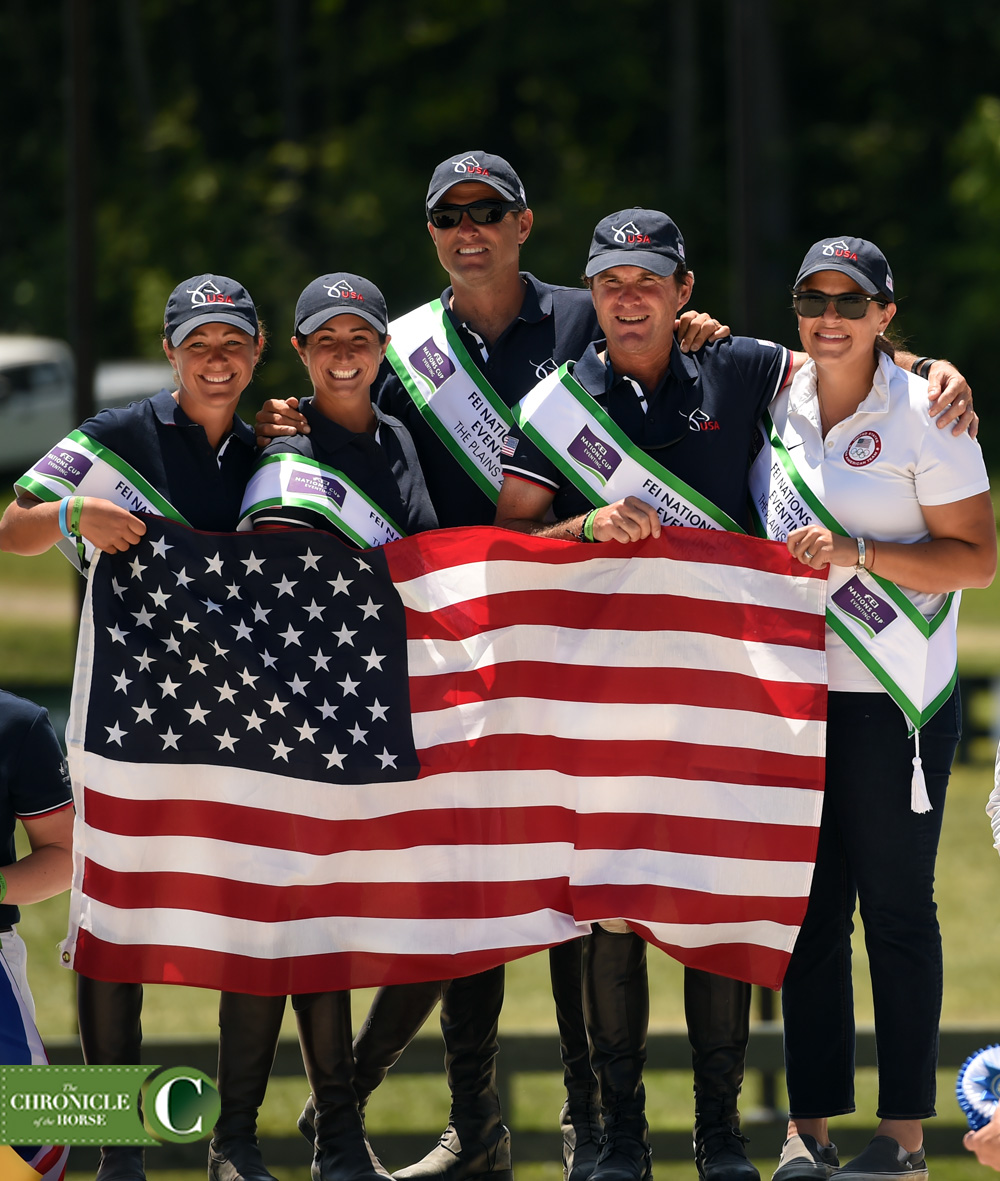 Jessica Phoenix retired both Abbey GS and A Little Romance there for refusals, and Holly Payne Caravella and Never Outfoxed faulted once there.
Mara DePuy fell from Congo Brazzaville C at 18A, but was reported to be OK.
Martin was first out for the U.S. team on Steady Eddie, who he'd had for sale for several months. In the end, he decided to keep him and continue to improve their partnership.
"I always envisioned Steady Eddie making a team, and I felt a little hard done by the last four or five years, and finally I got a call up!" he joked. "It was followed by our worst ever dressage score. I was shattered because I've been talking him up. There's been a lot of hype, and he was an absolute lemon, but then he came through. He was the only horse to finish on his dressage score. I hope to take him to Burghley and might do a bit of practice with the dressage."
Martin was one of three pairs to finish double-clear.
Symansky went next for the team and added 1.2 time penalties to finish second individually. Local to Middleburg, Va., she was happy to hear lots of friends in the crowd.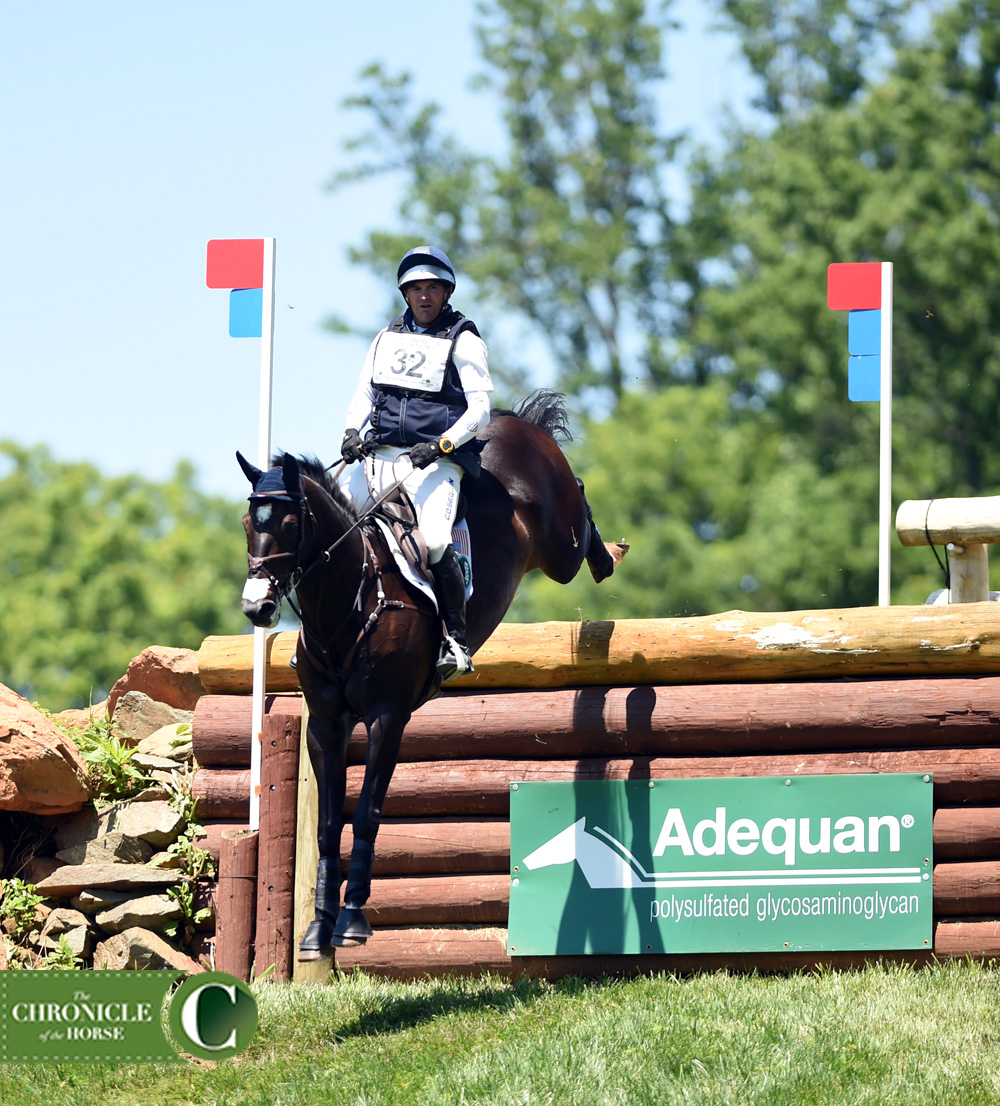 "I've been in this spot before, so I was used to it," she said of her last-minute call up on Friday when Buck Davidson withdrew Copper Beech from the team due to injury. "I was planning on coming here and giving him a good go. The horse has run well here, and I'm very comfortable with these people. I've been on teams with Phillip and Boyd, and they are fantastic support. One of my best friends is Jennie, and it's just a cohesive group that works together and supports each other. We're out here at another event, but also want to win and do the best we can. It was awesome, the whole way around I heard people cheering, 'Come on Lynn, you can do it!' It's cool to ride at your hometown event. It was an honor."
Brannigan was next and added 1.6 time penalties to move from fourth after show jumping to first.
"There was a little bit of a moment coming into the ring. I usually can ride him really forward to the base of jumps because he wouldn't be one to want to kind of take over and leave the ground early, and he left the ground a stride out to that table so I was a little bit shocked about that, but he's 15, and I've had him for quite awhile, and he was quite good. Everything else went to plan," she said.
Veteran team rider Phillip Dutton went last and added 5.6 time penalties to finish in third. He applauded the organizers of the event, including former team coach David O'Connor who serves on the organizing committee.
"The success of an event revolves around the cross-country course, and as riders we all have confidence in Mike Etherington-Smith," he said. "If you really ride positive and forward you'll give your horse a good experience. It's getting to be a stronger and stronger course with a little bit more difficulty every year. As the footing improves and gets better and as the grass gets more entrenched it can only get better."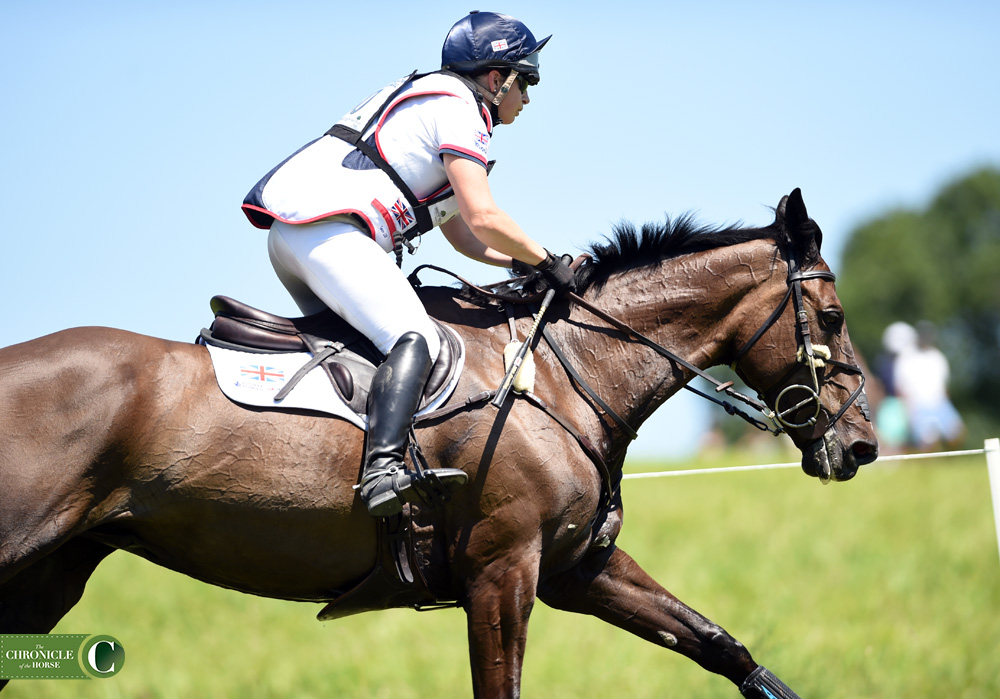 Nicky Roncoroni and Watts Burn were the best of the Brits to finish fourth. The fourth team rider, Emily Llewellyn on Emirati Night Sky, finished ninth.
"I had a fantastic ride around," Roncoroni said. "It pretty much rode as I thought it would for my horse. He's strong and doesn't like twisting and turning too much, so I was a bit down to start with but once I could get him into his rhythm he really operated. He was brilliant."
Show jumping leaders Jessica Phoenix and Pavarotti picked up 12.4 time penalties to finish sixth, while her teammate Selena O'Hanlon finished fifth on Foxwood High with a double-clear. Waylon Roberts also earned a double-clear on Kelecyn Cognac for eighth, and fourth team rider Lisa Marie Fergusson on Honor Me was 16th.
"I think it was a really exciting weekend for Canada," said Phoenix. "We all almost got personal bests this weekend, which is a great thing for us. Just to be in the barn with these people it's fun every day to show up to work and get to do this."
For full results, click here.
2017 Great Meadow International CICO*** - Cross Country
Chronicle Intern / Jul 9, 2017 3:16 pm