Mill Spring, N.C.—Sept. 2
With several up and coming horses and her star horse Cambalda aiming at big money classes this fall, the U.S. Eventing Association American Eventing Championships was a perfect goal for Jennie Brannigan—and so far, the weekend is going her way. She earned her first ever AEC championship this morning aboard Grayson Wall's Balmoral Oakey in the preliminary horse division, finishing on her dressage score of 26.1.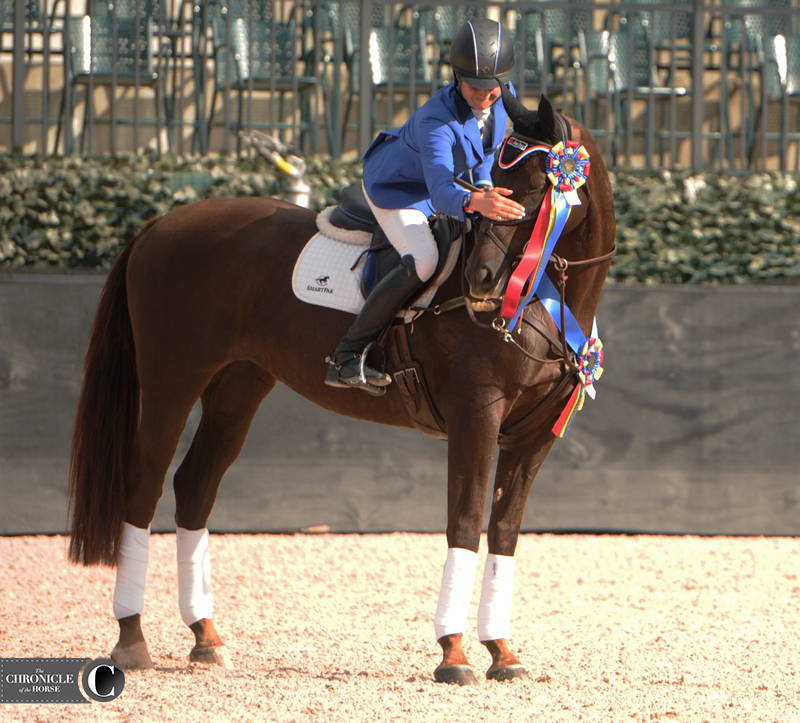 And to top that off, she's leading the Boehringer Ingelheim intermediate division on Nina Gardner's FE Lifestyle and holds second place on Gardner's Twilightslastgleam.
Brannigan found Balmoral Oakey through Mike Huber.
"I knew through her sale ad that she hadn't had a rail in two years or something so I was a little nervous about that. I was like 'Wow, I'm gonna be the one to mess that up.' But she jumped great, she's a super horse, and I trusted her," said Brannigan.
The goal is to find the mare a good home.
Brannigan came to the AEC last year, but the best she did was a 15th place on one of her horses. "This year's off to a much better start, I just hope I can keep everything going in the right direction," she said.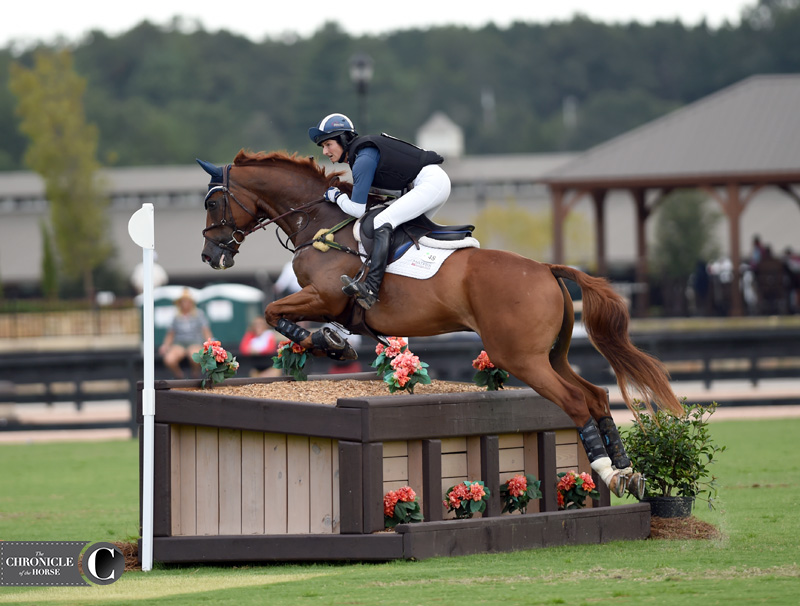 Brannigan's made a point of bringing along younger horses from the beginning, including Twilightslastgleam. She got FE Lifestyle from Clayton Fredericks a year ago with some competition experience under his belt already.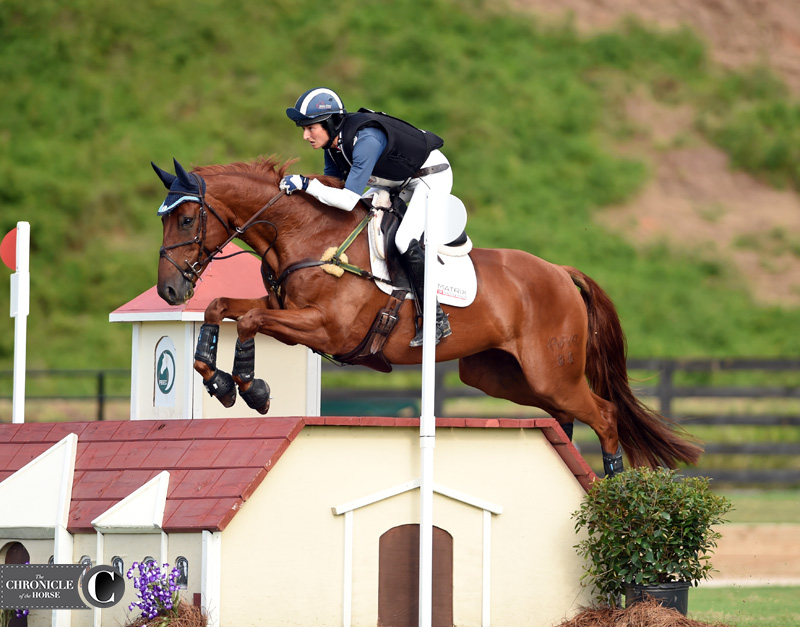 As for her intermediate rides today, she admitted she didn't like waiting all day to run cross-country after 5 p.m., but she had a nap, watched Lynn Symansky's fast ride at the Land Rover Burghley Horse Trials CCI**** (England) on Donner and felt inspired to go fast.
"They're both only seven years old. So I'm trying to be pretty realistic with where they're at. I've always believed in Twilightslastgleam—he loves cross-country and is a Thoroughbred, so he's quite natural at it. He's got a smaller step so there's a lot of options for doing different strides on this course, so I actually did one set of strides on one horse and one on the other, which is different for me," she said. "You're always wondering whether to go for time or not. On FE Lifestyle I knew I was tied for first, but on Twilightslastgleam I wasn't sure, and then I decided to have a crack at it anyway. I didn't realize we were sitting in first until I was out on course with FE Lifestyle. So we'll see how tomorrow goes.
"Both of these are exciting horses for the Gardners, because we need the future, and they are the future, and it's cool to see them stepping up to the game and into the spotlight," she added.
Important links:  All the COTH coverage of the 2017 AEC  |  full results  |  live streaming