Elkton, Md.—Oct 16
Coming into the Dutta Corp. Fair Hill International Jennie Brannigan knew Stella Artois was in for a big win, she just wasn't quite expecting it this weekend.
But the talented Hanoverian mare stepped up to the plate today and sealed the win in the CCI** with a clear show jumping round over Sally Ike's course.
Fifteen of 34 pairs jumped clear today, including second placed Emily Beshear and Silver Night Lady, and Lauren Kieffer and Landmark's Monaco, who were third.
Brannigan bought "Toddie" three years ago in Germany with the help of Elsbeth Battel. She used some of the insurance money she'd received after her former top three-star horse Cooper was euthanized in 2009 from complications due to an injury he incurred at Fair Hill, so the connection to the event held special meaning for Brannigan.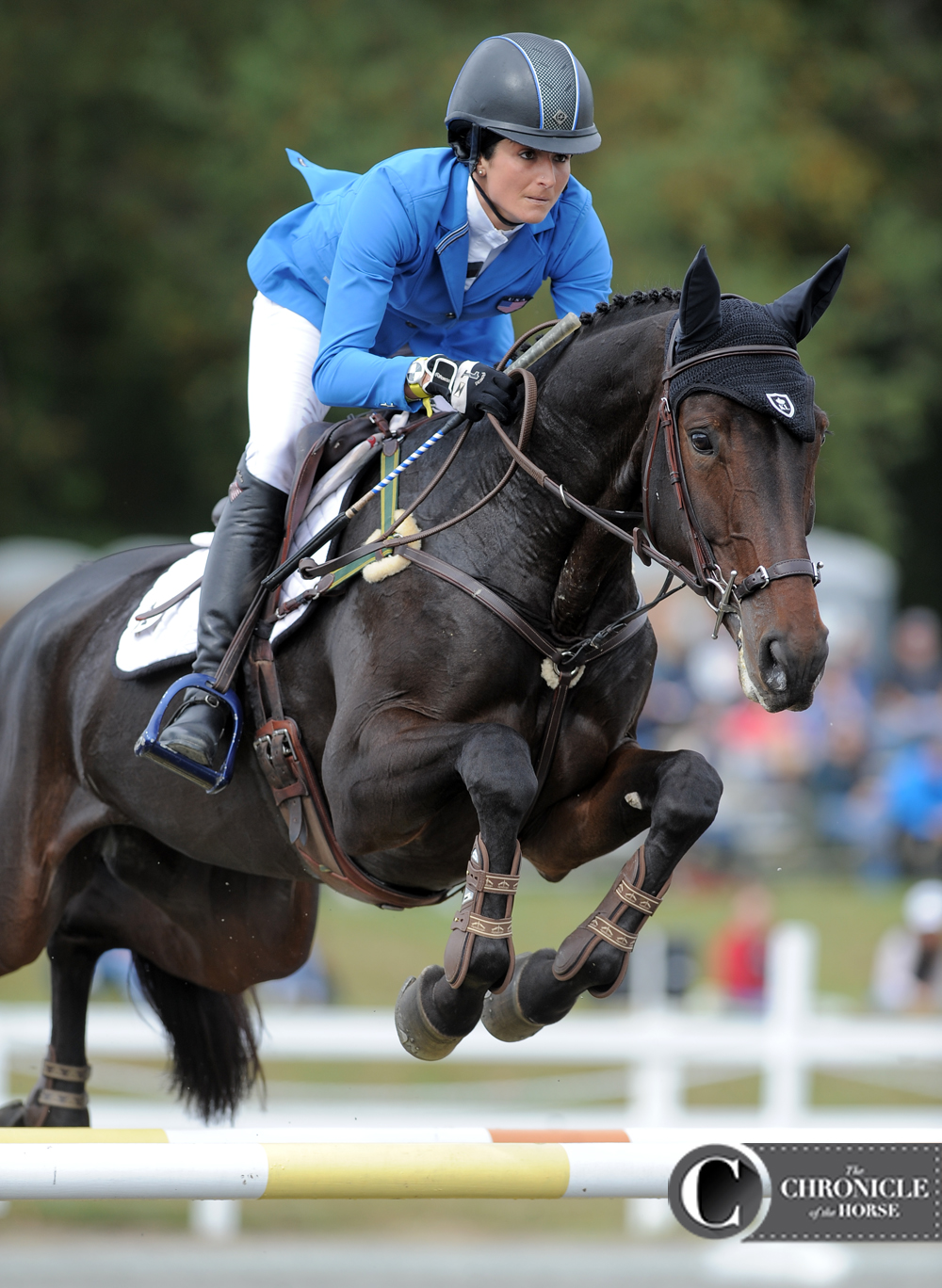 Jennie Brannigan and Stella Artois. Photo by Lindsay Berreth
"For me with Toddie, her connection to Cooper is really special. It's a horse I've always believed in and put whatever money I was where my mouth was!" she said. "I can't wait to tell Boyd [Martin] because he's always loved that horse and says, 'When are you going to actually win something?' This time of year and this place is very emotional for me because of Cooper. Time doesn't seem to make that easier. I wasn't even thinking I was necessarily going to come to this event and win, so I think that makes it a little bit more like, 'Wow, I can't believe that happened.'"
Brannigan said she probably had the 8-year-old mare a little overly fit this weekend, and that was evident as the mare was quite excited in the awards presentation, standing up once and then needing to do a "drive by" for the photographers.
"She did feel fresh and ready to go. She is a good jumper but my last two rounds at Plantation [Field (Pa.)] and Morven [Park (Va.)] I thought she jumped super but she had a pole in each of them. She jumped clear at the AECs [N.C.] so I thought, well maybe I'm due a clear one now!" said Brannigan, Kennett Square, Pa. "I know she wants to be a good horse in all three phases, but today I was just so happy. She jumped so well, and I think I was even feeling a bit nervous going into it. She felt fit and ready to go.
"I think it's a really cool horse, and I'm just so excited she got to go out and have the result that I know has been in there, and for her owner Beth, who's so awesome," she added.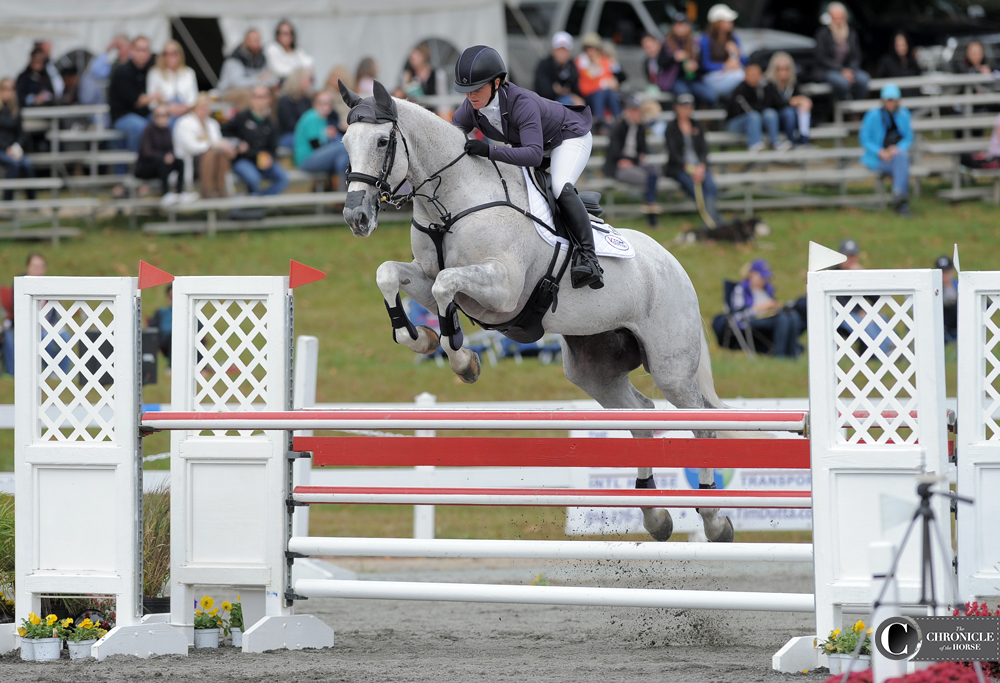 Emily Beshear and Silver Night Lady. Photo by Lindsay Berreth.
Beshear, who led after dressage on "Silvy," a 10-year-old Irish Sport Horse, was thrilled to see her partnership solidified after getting the ride on the mare in May.
"I'm thrilled mostly for the group that's behind me, the Deep Purple Eventing Group. They've really trusted me to make the right decisions for the horse, and this is a horse that we weren't really sure we could afford to buy, and we had a couple of extra people step in and help us," she said. "My goal from the beginning was to get a two-star qualifier done this year, so coming here and finishing second helps to make everyone realize that it was definitely worth the effort put in, and I'm excited for the future."
Silvy was quite the handful in the horse inspection this morning and the awards presentation, and she'll be ready for an advanced move up soon according to Beshear.
"She was not tired after yesterday!" she said. "She was pretty full of herself. She's still getting used to bigger environments like this, so to me it was just trying to balance out keeping her focused in the ring but not messing with her two much. She's a really good jumper, and she wants to show jump clean, so I didn't feel like I had the smoothest round or gave her the best ride, but she's jumping out of her skin, so I'm certainly happy with that."
For full results, click here.
Follow along with all things Fair Hill at our hub page.
Be sure to check out the November 7 issue of the Chronicle for a detailed analysis of Fair Hill.