Mill Spring, N.C.—Sept. 19
The Fédération Equestre Internationale has announced that Box Qutie, ridden by Sweden's Anna Freskgård in the Mars Incorporated Eventing Championship at the FEI World Equestrian Games, was euthanized Wednesday, Sept. 19.
The 12-year-old Swedish Warmblood mare pulled up lame at the finish of the WEG cross-country and was transferred by horse ambulance to the Tryon Equine Hospital near the venue for assessment. The horse was diagnosed with a soft tissue injury.
"It is with great regret that we confirm that the horse Box Qutie, ridden by Sweden's Anna Freskgård in the eventing championship at the FEI World Equestrian Games Tryon 2018, was euthanized at [4:21 p.m.] this afternoon," stated the FEI's release.
"Soft tissue injuries were diagnosed, and initially the mare was improving, but despite receiving the best veterinary care, her condition worsened yesterday due to circulatory complications," the release continued. "As a result, the horse's owner, Therese Örup, together with the athlete, groom and veterinarians, elected for euthanasia today. In line with the FEI Veterinary Regulations, a post mortem will be conducted. Samples had already been taken from the horse on cross-country day after the injury occurred."
Box Qutie had been competing at the international level since 2013 and had 34 FEI starts, including a win at the CIC*** in Strzegom (Poland) in April of this year.  Freskgård rode the mare as an individual for Sweden at the 2017 FEI European Eventing Championships in Strzegom.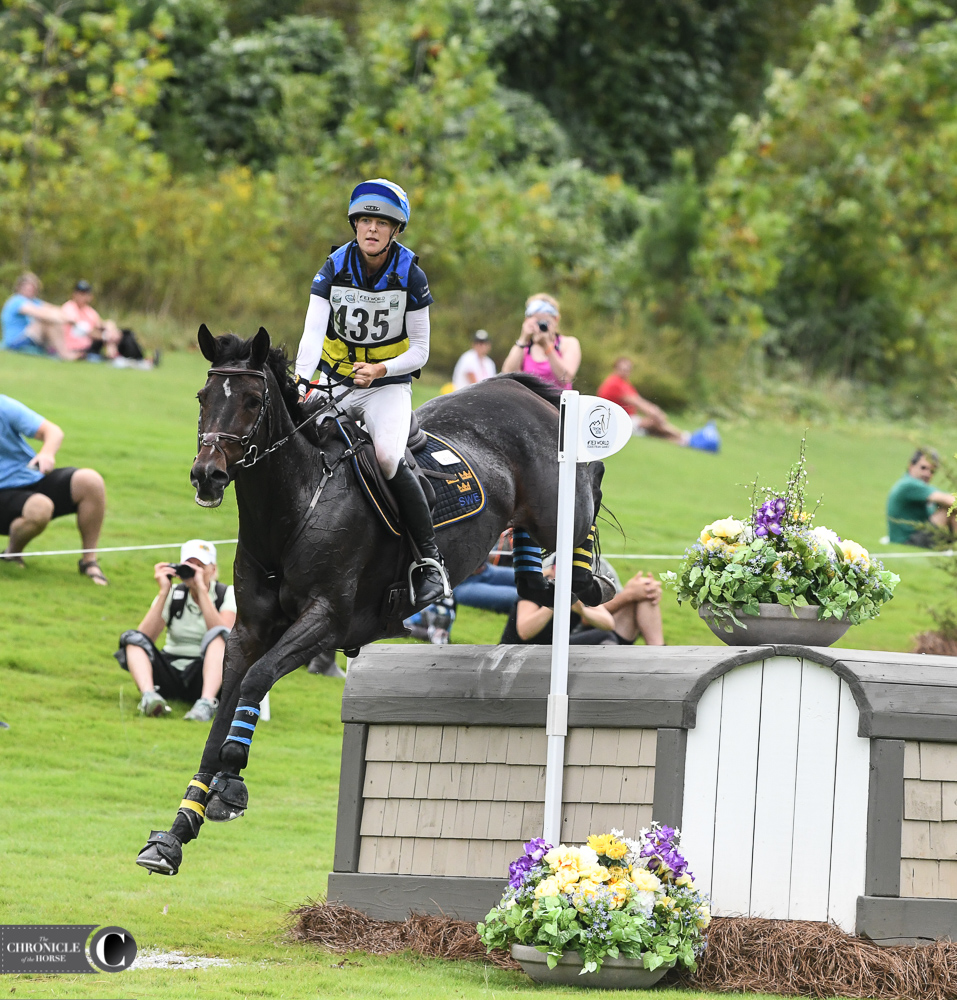 Click here for a full report on the cross-country phase.
For full results from the FEI World Equestrian Games, click here.
For everything you need to know, including broadcast schedules, click here.
For all WEG coverage, click here.
We'll be onsite for the full two weeks of WEG to bring you all the news you need to know plus gorgeous photos and insight into the competition. Be sure to check out the Oct. 8 issue of the Chronicle for detailed analysis.