Lexington, Ky.—April 29
Ten years ago when Booli Selmayr met Jess Halliday at a horse trials, she knew instantly they'd be friends.
"We just became each other's people," she recalled. "She literally was my other half. She's one of those people who could finish your sentence, finish your thoughts, and you never have to explain feeling a certain way. She totally got it. She was just that best friend that you hear about."
From their first meeting at Fitch's Corner Horse Trials (New York), they supported each other as they started businesses, established themselves as eventing professionals, and navigated the ups and downs that come with horses.
Three years ago, Halliday was diagnosed with colon cancer. While she fought it, she kept riding and coaching in Area 1 and even established an apparel line, Buck Off Cancer, which first helped fund her own medical expenses and then became a charity to help others. Halliday died Oct. 26, 2021, at age 33.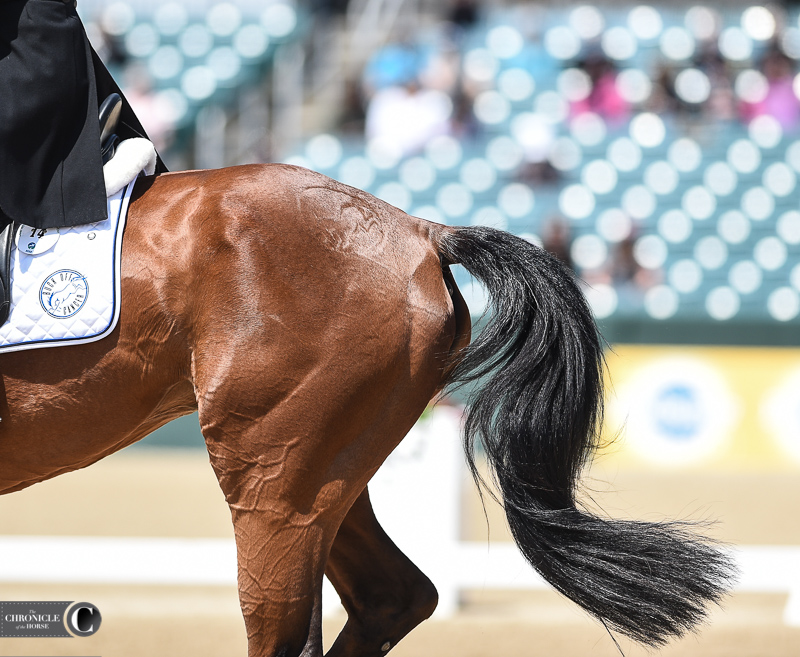 This weekend, Selmayr is competing in her first five-star at Land Rover Kentucky, and Halliday will be in her heart and on her horse, Millfield Lancando. "Lance" is sporting a Buck Off Cancer saddle pad and quartermarks in memory of Halliday.
"When she got diagnosed three years ago, the whole time we thought she was going to beat it, and I think that's what kept her going," Selmayr said. "She defied all odds. I think if it was anybody else, they would have called it quits in six months. Every time the doctors told her something, she was like, 'No.' She would just keep beating it. Even now that she's gone, she's like, 'No, I'm still here.' "
Selmayr always dreamed of riding at the Kentucky five-star, and she's finally been able to make it thanks to Lance, a 15-year-old Irish Sport Horse gelding.
"It was emotional," she said after her dressage ride Thursday, which scored a 45.2 "It takes a lot to get here, and there's a lot of people who support you along the way, so it's just great to be here."
Selmayr will keep Halliday's fighting spirit in her mind as she tackles her first five-star cross-country course Saturday.
"This is something we've been talking about for years," she said. "When I had my Castle Diamond horse, I remember she was like, 'You're going to go to Kentucky!' It's always the childhood dream, but then you're an adult, and you're running your own business, and you're never diverting that dream, but it doesn't happen like in the storybooks—like get the horse, and off we go. You go through a few horses.
"She just never quit with anything," Selmayr continued. "I think that's important for people to know: Cancer didn't make her stronger. She was a strong individual who had cancer and just gave it hell."
Halliday knew Lance and his quirks well and always believed in him. What made Halliday unique as a horsewoman was her ability to treat each horse like a clean slate and never hold a negative incident against them, Selmayr said.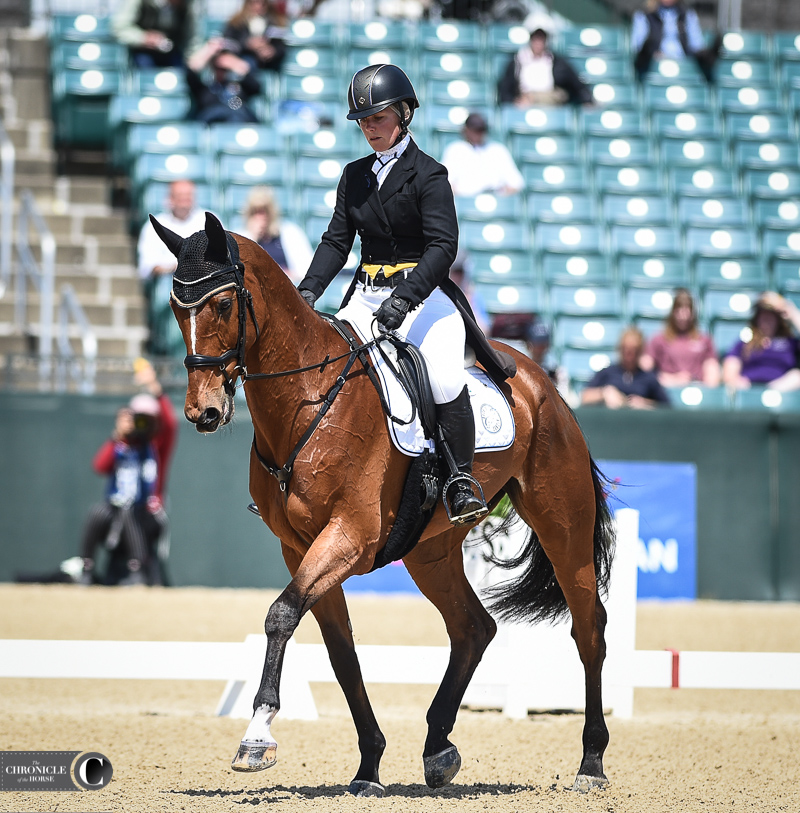 She'll be heading out on cross-country wearing Halliday's colors with a Buck Off Cancer saddle pad, belt, shirt and emblem on her boots. (Halliday's family established Buck Off Cancer as a nonprofit organization, Selmayr said, but for now they encourage people to donate to the Cam Neely Foundation for Cancer Care, which was close to Halliday's heart.)
"She never made it about her. She wanted to be able to donate and give back to people going through treatments," she said.
Whatever happens this weekend and beyond, Selmayr knows Halliday will be riding along with her and inspiring others.
"You get to a point in your life—I'm in my 30s now, and I've seen tragedy, and you just realize that you do have to love every day and live every day and live it for the people who aren't here anymore. That's what motivates me. One of her slogans was, 'Be the person you needed when you were younger.' Just spread that message around. I think I'm pretty fortunate to have been around pretty good people, but there's a lot of people who going through struggles that we don't know about, so just be kind and don't give up on yourself. That's the message she was always spreading and keeps spreading."
---
Looking for more info about this weekend's Land Rover Kentucky Three-Day Event? Check out what you need to know here.
Results I Course Walk I Live Stream I COTH's Coverage I Schedule I Ride Times
The Chronicle of the Horse will be on-site all week for the Land Rover Kentucky Three-Day Event bringing you reports from each round of competition, beautiful photos and stories from the competitors. Follow along with all of our coverage here, and be sure to read our May 23 Kentucky Results issue for more in-depth coverage and analysis of the event.