Saugerties, N.Y.—Sept. 10
As Allie Joyce rode Nicole Manoog's Boccaccio back to the barn at the HITS show grounds in Saugerties, N.Y., she was treated like a movie star that had just won an Oscar. Along the horse path, a group was taking photos and videos on their phones. Others shouted their congratulations, while still more came over to shake her hand or give her a hug.
But even Academy Award-winning actresses don't get what Joyce accomplished when she won the Platinum Performance $250,000 Hunter Prix Final. Those Hollywood stars only get a trophy; Joyce walked away with a $75,000 check.
Joyce and Boccaccio, an 8-year-old Rhinelander gelding by Brentano II, were convincing winners of the $250,000 Hunter Prix Final, leading through all four rounds of competition. On Friday, they won the opening round with a 170 score before again coming away with the top score in Round 2 (171.75) early Saturday afternoon. They yet again won a third round of competition as the afternoon turned to evening; then, last to go, they topped a final four-horse ride-off shortly before 7:00 p.m. Libby Lestage and Custom Made took home reserve champion honors, while Aya Clear and Fenway were third. Tracie Glicker and Redford rounded out the top four.
"I knew I was going last heading in to the fourth round, but it didn't register that I had won the third round [as well]," said Joyce, 23, of Medway, Mass. "[To have won all four rounds] is pretty awesome.
"His canter is just so great," she added. "I just tried to go in and be confident and ride my ride—not try to overthink anything."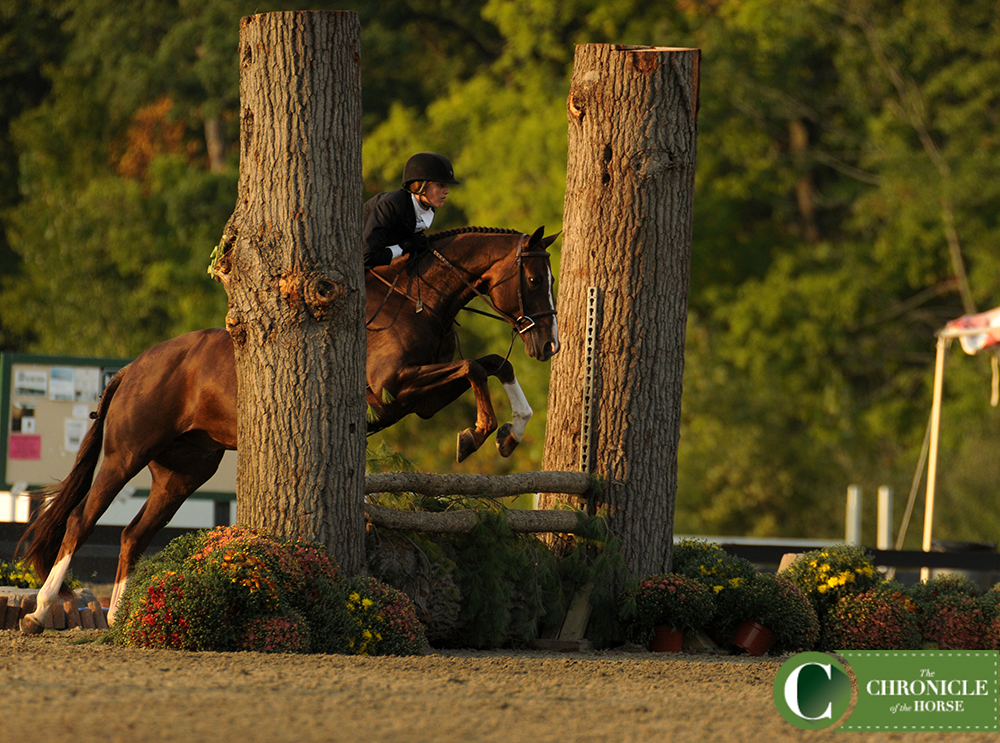 Allie Joyce and Boccaccio
It was a long day of jumping, with more than 50 combinations competing in Round 2 before the group was cut down to 25 for Round 3. Along with the number of competitors, the number of jumps also decreased with each round. The Rian Bealls-designed Round 2 track of 13 3-foot fences was cut down to 10 in Round 3 and just eight in Round 4.
"In the third round, I could tell I was getting tired, just from jumping so many jumps all day," Joyce said. "I wanted to make sure that I was still sharp for him; I didn't want to cut him loose and have to have him bail me out. So, I tried to pick it up a lick and go for it again. In the last round, I knew I had nothing to lose, and I knew once I found the first jump cantering out of the turn that he was just perfect. I trusted my gut and tried to go with everything that I saw and with his rhythm."
For a $250,000 purse, the judges wanted horse and rider to earn their check by proving their consistency, but Joyce and Boccaccio firmly asserted that whether the class was one round or 10, the result was going to be the same.
"He's so great—he's honestly just a professional," Joyce said of her mount. "He knows his job; he goes in, and he tells you if you're asking the wrong way. He'll be like, 'Excuse me, I'm here for you, so just ask me the way I want to be ridden.'
"He was just so perfect," she continued. "You couldn't have asked for anything better."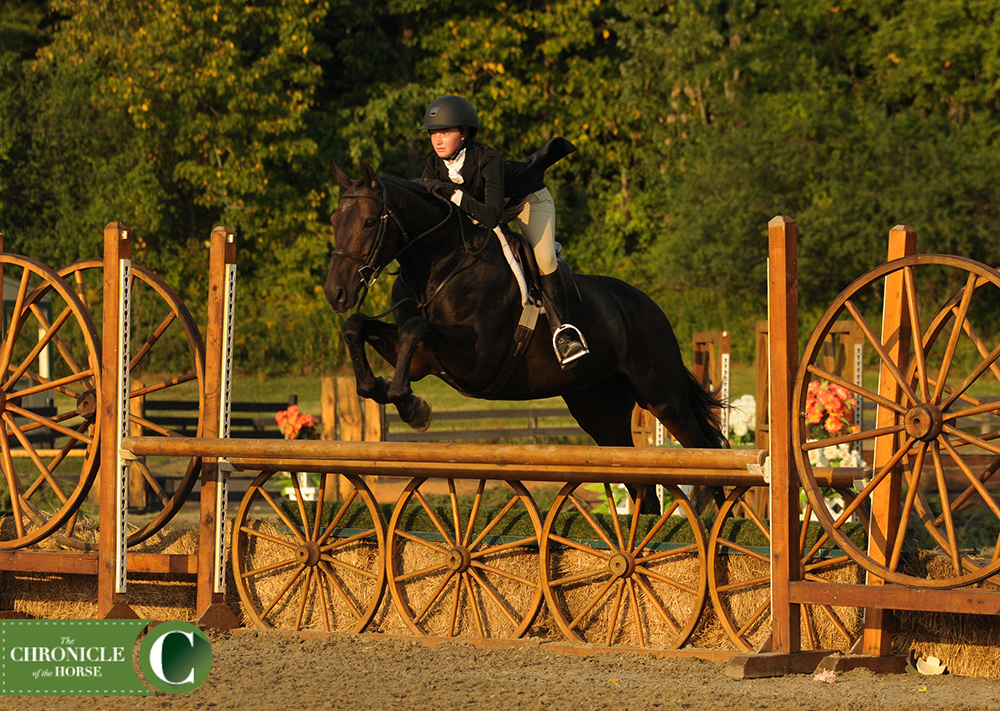 Libby Lestage rode her own Custom Made to reserve champion honors.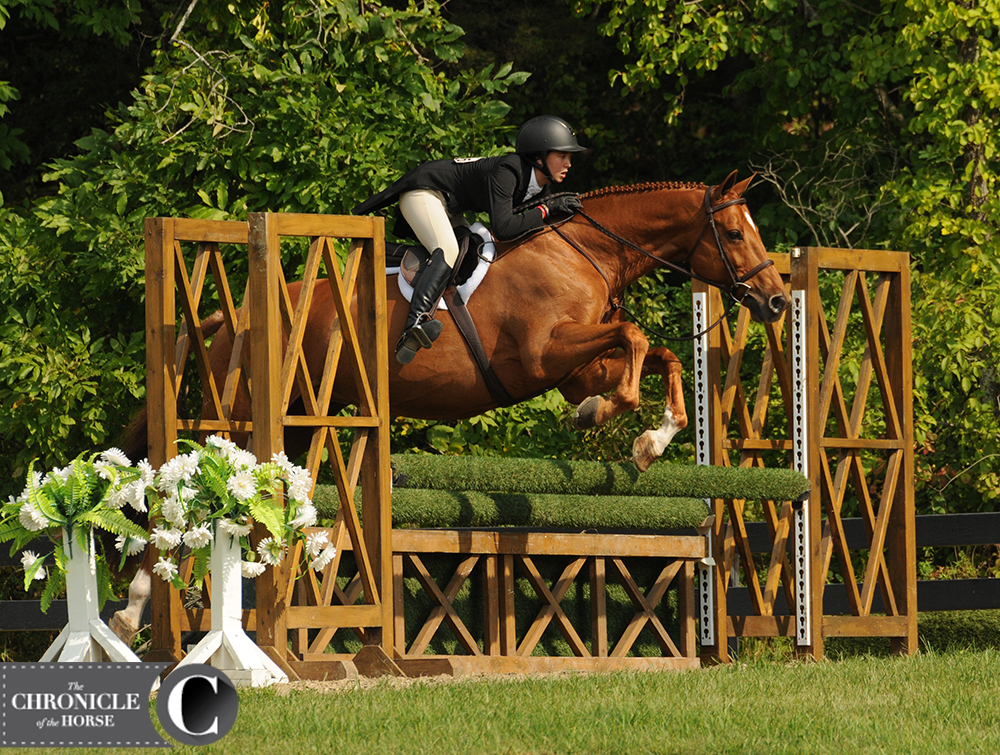 Fenway and Aya Clear finished third.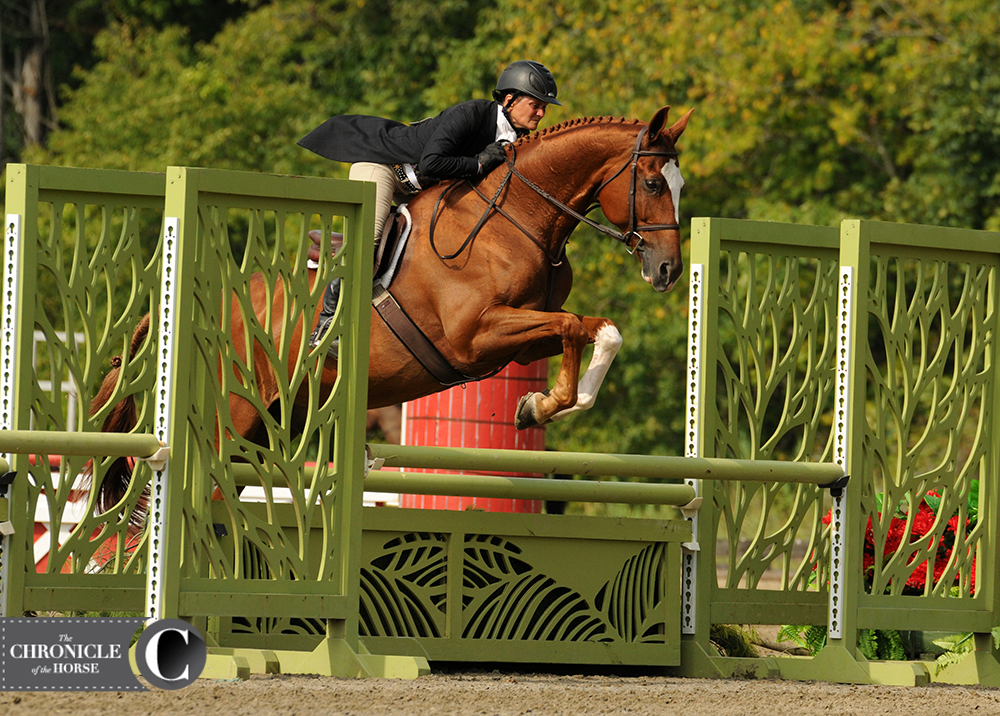 Tracie Glicker and Redford rounded out the top four.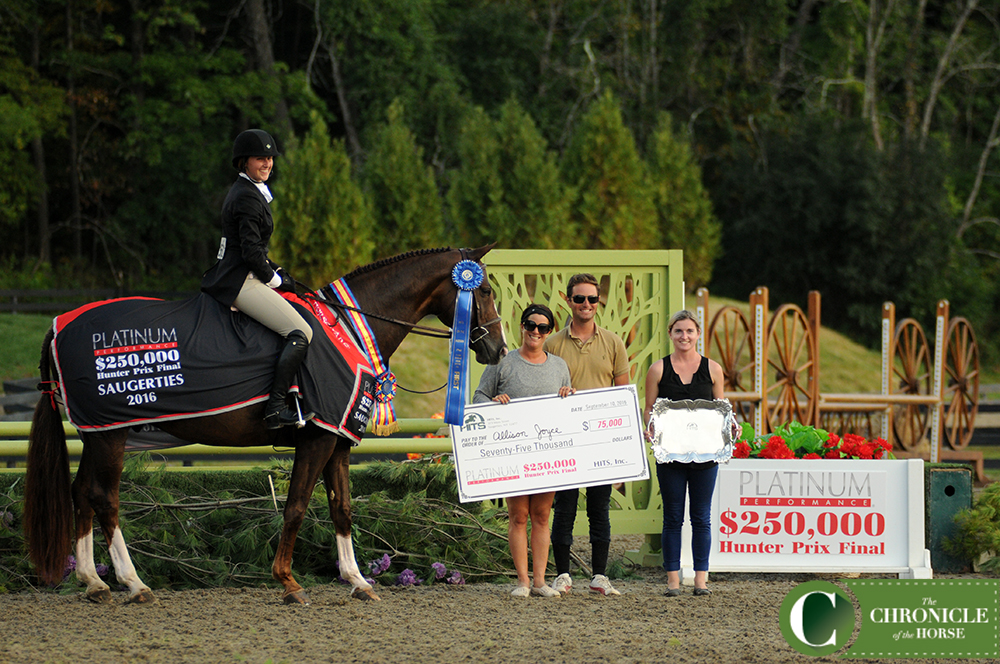 Joyce couldn't stop grinning as she posed beside her big check.
Skorekeeper Leads Through Two Rounds Of Diamond Mills $500,000 Hunter Prix Final
When Patricia Griffith received a bye to qualify for the Diamond Mills $500,000 Hunter Prix Final, she had the luxury of scouting the mount of her choice. After two rounds of competition, she's confident she made the right decision, as she and Callie Seaman's Skorekeeper have the overall lead heading in to the final two rounds on Sunday.
"I asked [Seaman] if she was interested in her horse doing [the class], and I don't even think I finished the sentence before she said, 'Yes,' " said Griffith, trainer and rider at Heritage Farm. "I do ride him quite often for him. She likes me to kind of get him going for her, and I ride him in pretty much around every other show he does. I was so excited to do him, because I know him." Skorekeeper's usual job is in the amateur-owner division and the USHJA International Hunter Derbies with Seaman.
After receiving a score of 178 in Friday's first round, Griffith and Skorekeeper added a 175.25 to their total (85.75 and 89.50 from the two judging panels) for a 353.25 overall score to put them into the overall lead. They finished third in Saturday's class behind S&L Just A Cobbler and Dorothy Douglas, whose 178 score moved them into second overall (350). Lake Of Stars and Hope Glynn sit just behind them in third (349.75) after two rounds of competition.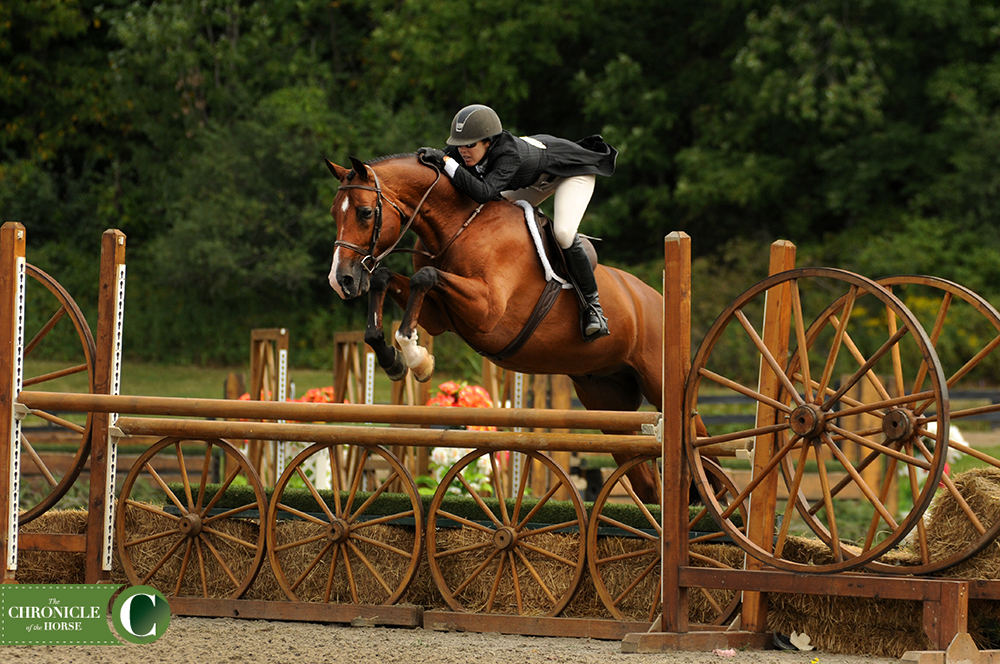 Callie Seaman's Skorekeeper, ridden by Patricia Griffith, leads the Diamond Mills $500,000 Hunter Prix Final after two rounds of competition.
The second round course, with fences set at 3'5", featured a myriad of options and natural fences, including a bank and an oxer at the top of a hill. While all of the fences were the same height, the options provided opportunities for riders to show off their mounts' handiness, and although no bonus points were awarded, executing riskier tracks resulted in overall higher scores.
"I liked the course, and I thought if I went right lead to [fence 1], my horse would land left, and that would [create] a nicer flow to [fence 2]," explained Griffith, who won the $500,000 Hunter Prix in 2012 with Lexi Maounis' Sienna. "I decided the same from [fence 5] to the bank; I just jumped the one that gave me a little bit more of an angle. I did the bank with him earlier in the week, and he was awesome, so I just went with that: I jumped the bank and did the jump at the top [of the hill]. I thought that gave you a little more momentum for the eight-stride [from fences 8 to 9], because that was riding a bit long, and that worked well. I was happy with that. If I could have changed one thing, I just thought he got a little tired at the end, and we rubbed the last fence lightly."
The current standings will determine the order of go for the third round on Saturday; however, everyone will start anew with a blank slate of scores. Of the 57 horse and riders to compete Saturday, the top 25 will return for Round 3 on Sunday. From there, the final four will ride off in a final fourth round.
"He is a quiet horse by nature," Griffith said of Skorekeeper. "Yesterday, it was so hot, and I literally prepped him by walking him up here, walking once around the ring and walking back. I actually hope he goes back to bed and saves up a little bit of energy for tomorrow, because it's a long round and a lot of rounds."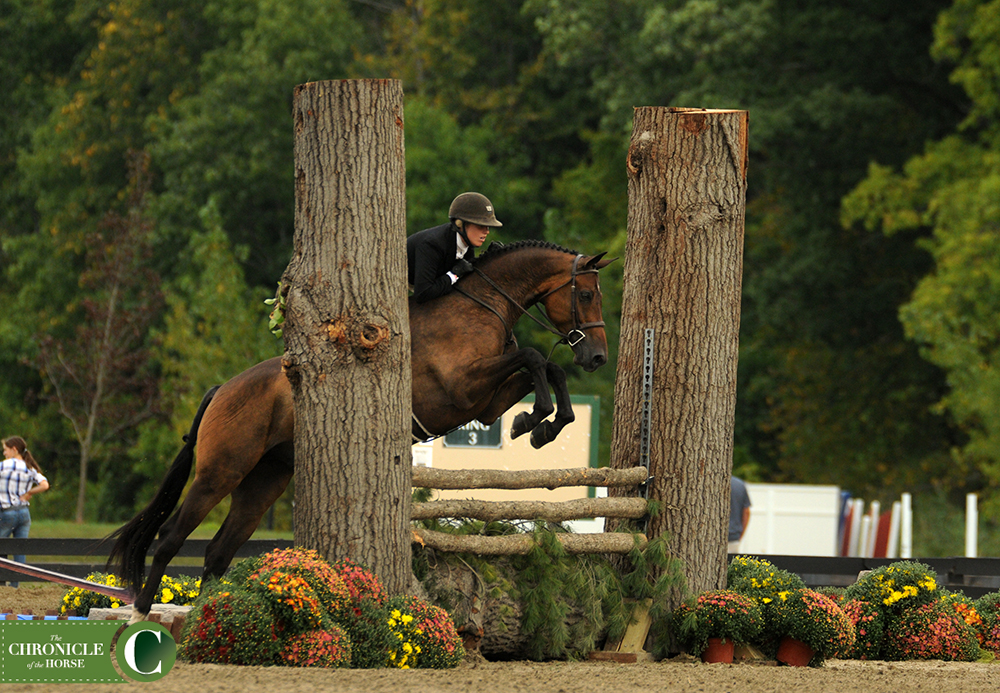 S&L Cobbler and Dorothy Douglas won the second round with a score of 178 (90+88) to move into second overall.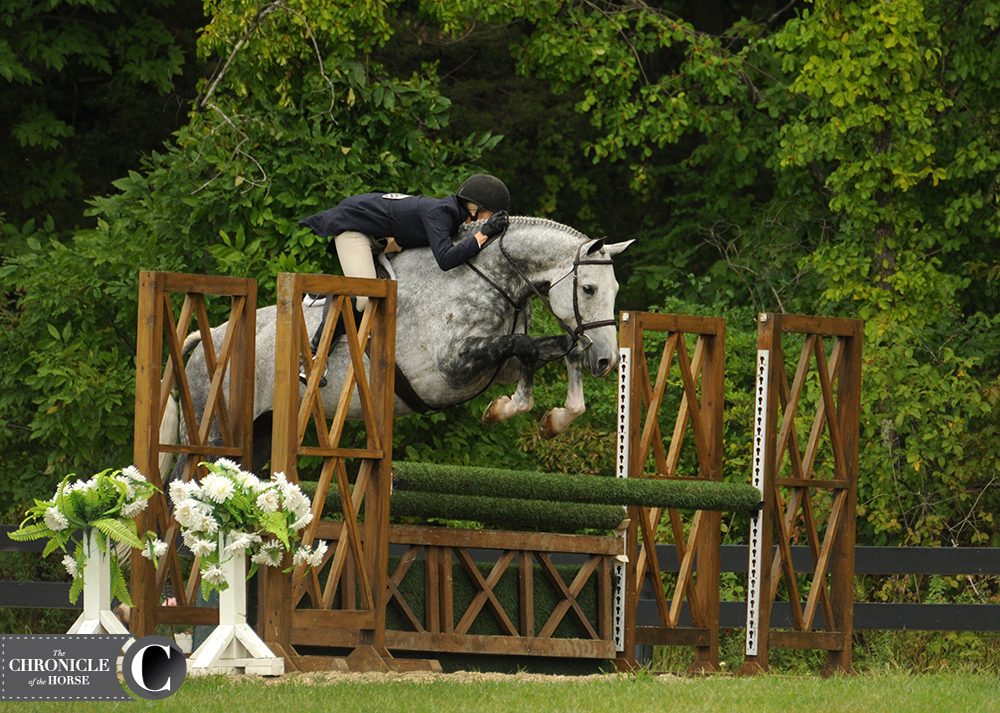 Lake of Stars and Hope Glynn sit in third place after Round 2.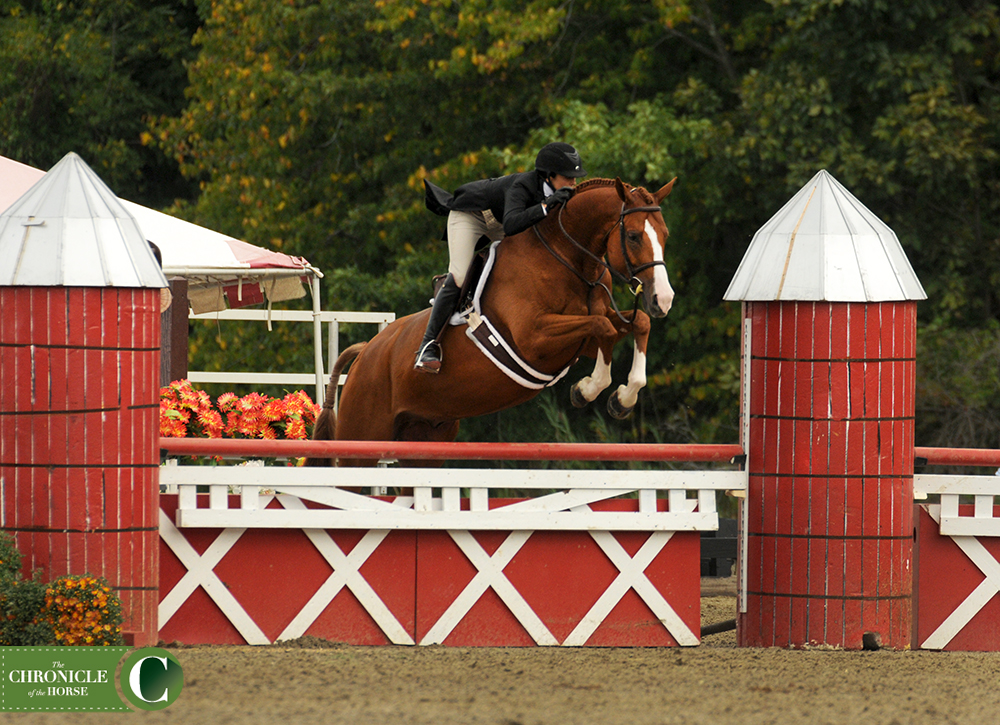 Sunset Hill and Heather Caristo-Williams occupy the fourth overall position.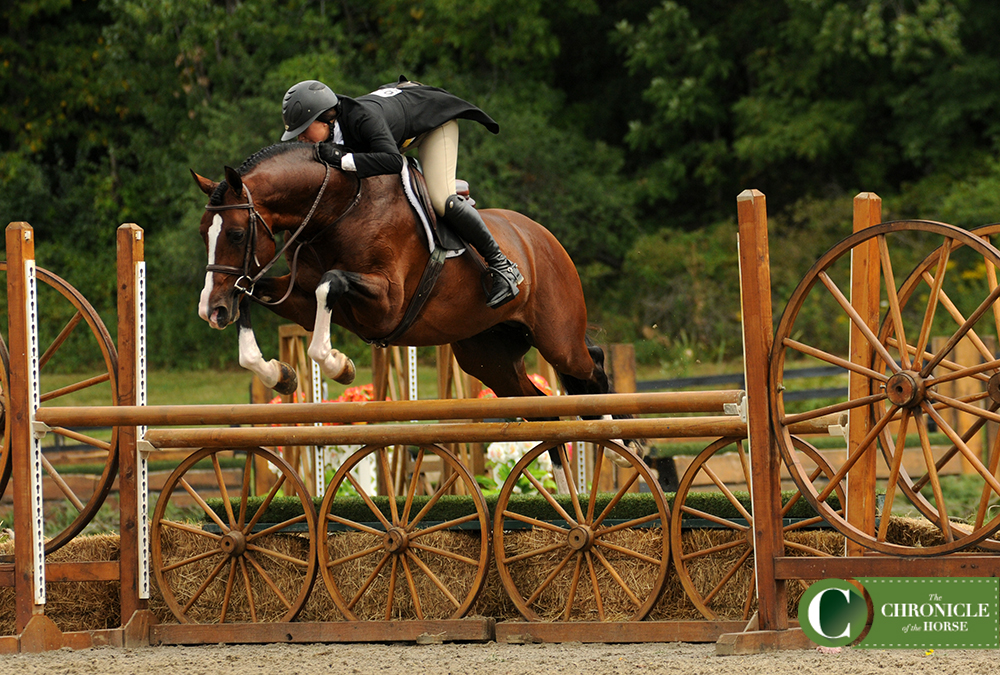 Fandango HX and Cassandra Kahle won the first round and now sit in fifth place overall.
Follow along with the Chronicle all weekend long in Saugerties! The finals for the Diamond Mills $500,000 Hunter Prix Final take place tomorrow, Sunday, Sept. 11, along with the Black Barn $250,000 Junior/Amateur-Owner Jumper Prix final and the CSI***** Saugerties $1 Million Grand Prix. For more on Ali Joyce and Boccaccio, pick up a copy of the Sept. 26 issue of the Chronicle.