Lexington, Ky.—Aug. 11
Twenty-five. That's how many riders rode Blu Venture Rainbeau in his 21 years. And those names read like a who's who of the horse world: Maggie McAlary, Schaefer Raposa, Lillie Keenan, Ali Tritschler, Victoria Press, Meredith Darst, Coco Fath, Daisy Farish and countless others.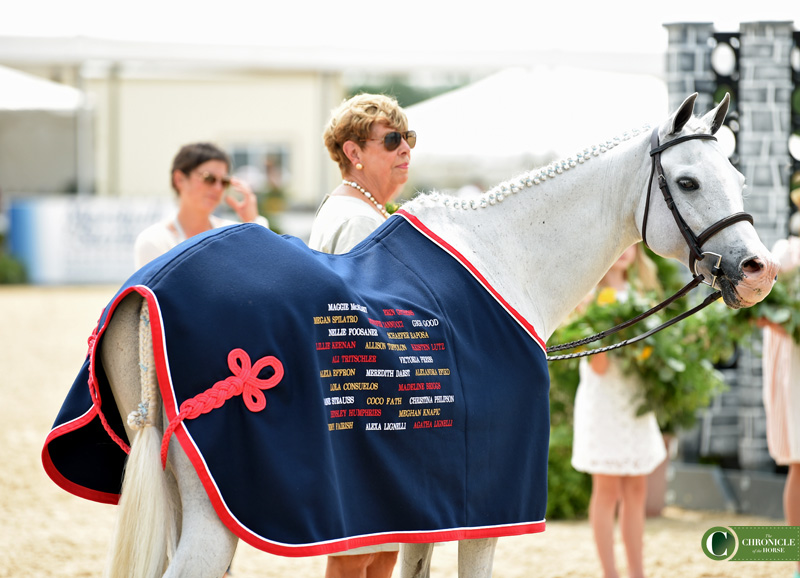 On Aug. 11, "Beau," a 21-year-old Welsh Pony cross (Islander—Grace-N-Favor), got his grand send-off in the Walnut Ring following the conclusion of the pony hunter divisions at the USEF Pony Finals, surrounded by a number of his riders and trainers throughout the years.
"The most amazing story is we started looking at things, and we started looking at the list of riders—we have top riders who are showing internationally that rode this pony," said his current trainer Bill Schaub. "Twenty-five of them in his career that he's taught to ride. He's just a very special pony, and he's touched so many lives."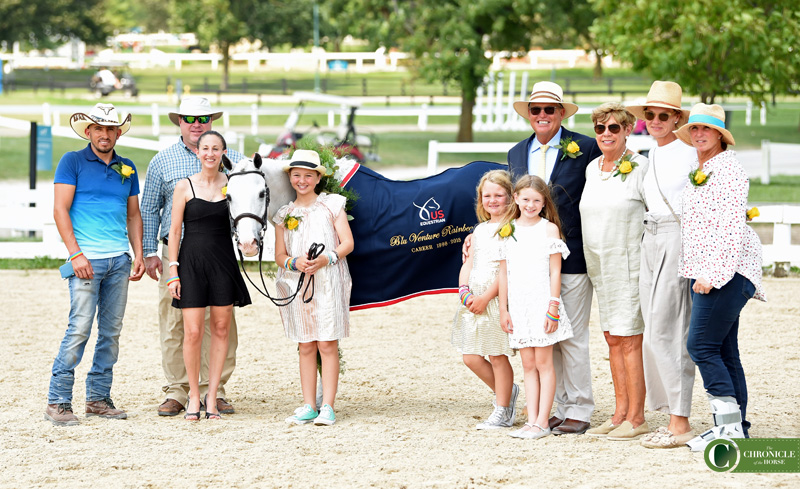 Betsy Best bred Beau in 1997, and first owner Wendy Vogel started him in the hunter breeding divisions. Jennifer Iannucci purchased him as a 4-year-old, and he moved up through the children's pony to the regular medium pony division.
Nellie Foosner purchased him in 2003, and following her tenure on "Beau," he showed with a number of riders from Heritage Farm and won up and down the East Coast. The Lignelli family bought him in 2015 for their daughters Alexa and Agatha.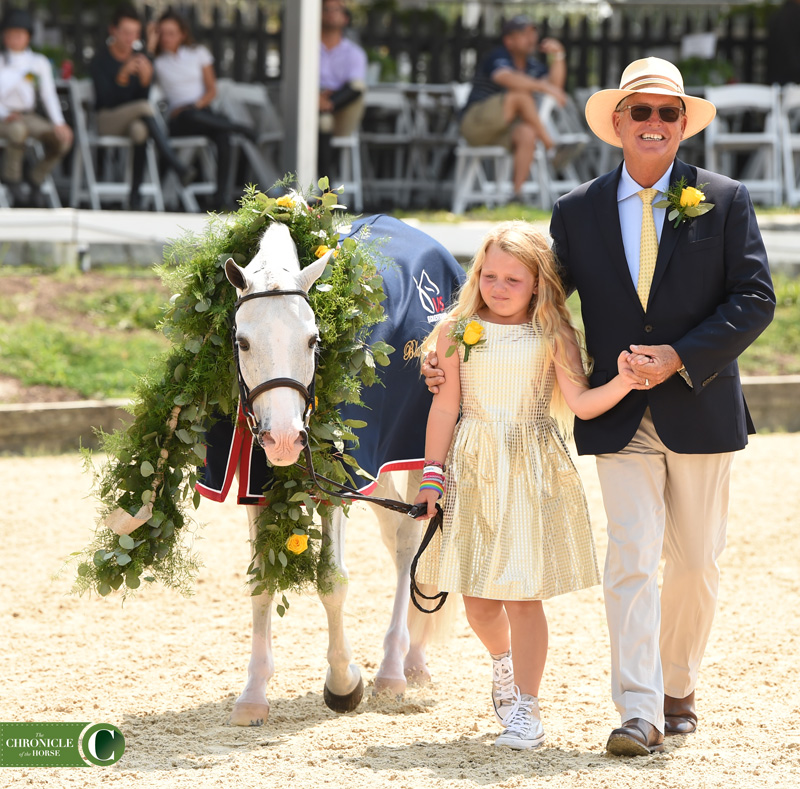 "The Lignellis bought him knowing they'd probably retire him, but he was so instrumental [in their daughter's riding careers]," said Schaub. "He was exactly what Alexa needed to start her development and take her to the next step, and then Agatha used him. We talked about doing this [retirement ceremony], and then it didn't look like we were going to be able to pull it off and then literally all of a sudden five days ago we said, 'OK we can get this done.' "
Beau last showed in May, and while you won't see him in any show rings now, the Lignellis will continue to ride and love on him.
Don't miss any of the Chronicle's Pony Finals online coverage, with behind-the-scenes stories, lovely photos and more! Be sure you're following along on social media as well, @chronofhorse on Facebook, Twitter and Instagram.