Kalispell, Mont.—July 22
What's better than scoring your first CCI*** win? Being able to sit between two of your best friends, also winners in their divisions, to talk about it.
That was real life today for Frankie Thieriot Stutes, winner of the Rebecca Farm CCI*** with Chatwin, as she joined Next Level Eventing trainers Tamie Smith and Heather Morris, winners of the CIC*** and CCI**s, respectively, for the press conference.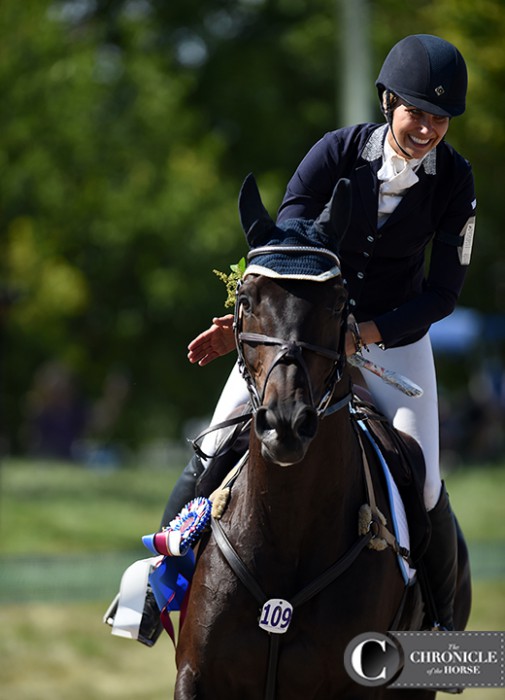 But on top of that bit of #winning, Stutes was thrilled to have just one rail down in her show jumping course since the discipline's been her albatross this year. In the advanced division at the Spring Event at Woodside earlier this year, Stutes and the gelding picked up 15 penalties, dropping them out of first place and giving the rider some doubts.
"After Woodside I was just really disappointed," said Stutes. "I always kind of hold us to our standard—just the best we can be. This year my whole goal has been to be better in the show jumping. I've been dragging him to every jumper show I can, and having Tamie help me every step of way. I called Tamie after Woodside, and I was so bummed out. It didn't matter we didn't win, but it mattered that I felt like it was one of our worst rounds when we've been working so hard.
"I called her and said, 'What am I even doing? What's the point?' " Stutes continued. "I needed a few days to regroup. Tamie said, 'Your hard work is going to pay off; you just have to trust that."
It paid off today. Though Chatwin had a rail at fence 5 after Stutes had an iffy moment at the Swedish oxer at fence 4, they still finished with a winning score of 32.1 penalties.
"I tried to kill him at the Swedish, and luckily he's a survivor," said Stutes, laughing. "I was a little rattled after that, and I pulled one too many times because I didn't want to have another flier."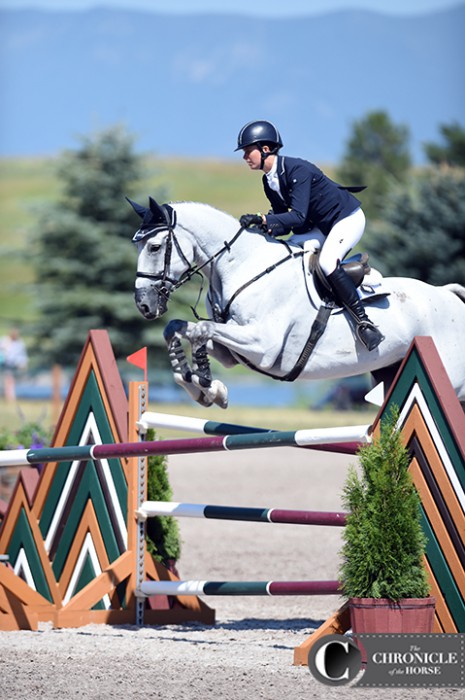 The only double-clear round in the division came from Caroline Martin and Islandwood Captain Jack, who trekked out to Montana from Pennsylvania to finish second here (35.3). Andrea Baxter and Indy 500 filled out the top three (40.1) after pulling one rail.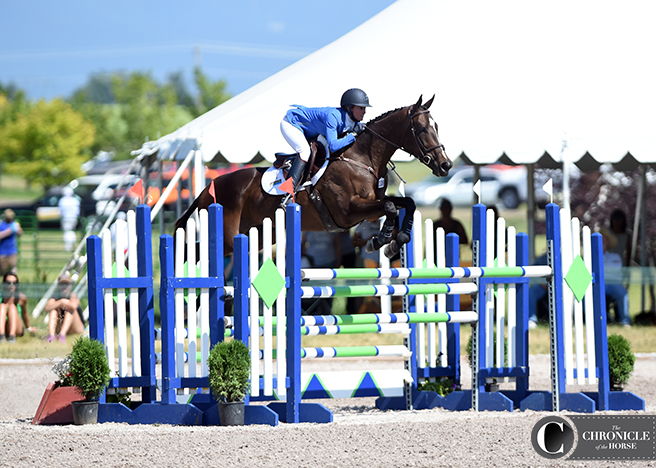 Earlier in the day, Smith was another rider who had one rail down, but it was still enough to win the CIC*** on Fleeceworks Royal with a final score of 39.4 penalties. Emilee Libby was second on Jakobi (43.4).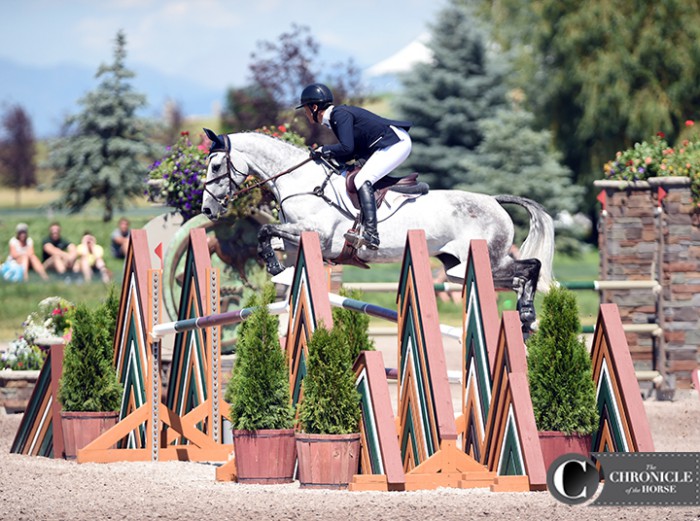 "It was really great," said Smith. "I've been working really hard to just get her rideable, riding with Susie Hutchison, and she's helped me develop her since a young horse. I did some inside lines because I can usually show jumper her clean but then have time. Right before I went in, Heather said, 'You can do six [strides] in the last line.' I was like, 'Really, should I do the six?' and she kind of gave me a shrug. I jumped the last combination, and I waited too long to do the six. Luckily she's wonderful to me, but that was all my rail times 100 percent. But she was super. She jumped out of her skin like she always does, and she's super rideable."
Though Smith only had two horses to compete this weekend, she kept a busy roster of training every day. Next Level Eventing's crew this weekend also included winning one-star rider Megan Sykes on Classic's Mojah.
"I started to teach at 7 every morning, and I wasn't done until, like, 6 at night," said Smith, of Temecula, California. "It was harder because you can't focus on that ones that you're riding, but I kind of just went along with the flow. I like giving back, and I like helping people when I can."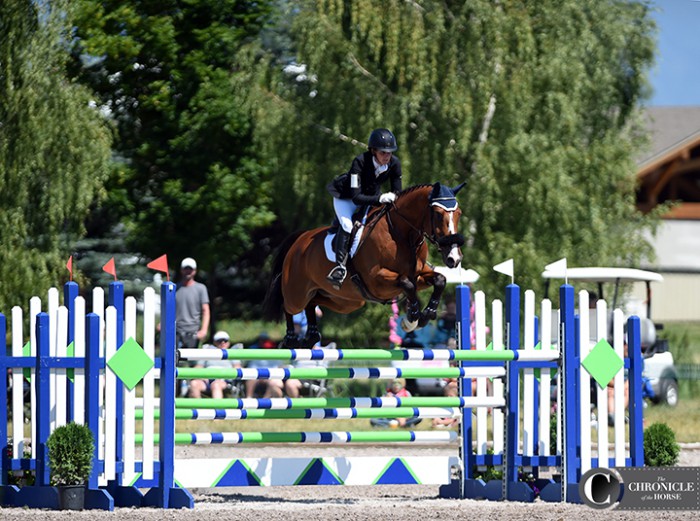 See full scores for all Rebecca Farm divisions.