Tokyo—Aug. 4
Before Ben Maher headed into the stadium for today's jump-off in the Olympic individual final, he received a piece of advice from one of his British teammates: Everyone else has been extremely fast. You have to go as fast as you can.
"It almost made the job a little bit easier," Maher said. "It was all risk, full reward."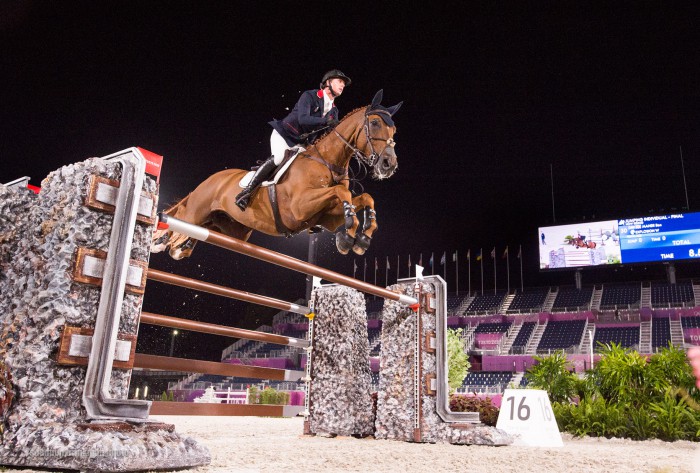 Maher was fourth to head in for the short course, and he was chasing a time of 38.02 seconds set by Sweden's Peder Fredricson on All In. Maher wasn't looking to repeat his silver medal-winning performance from the 2019 FEI European Championships (the Netherlands).
"It was a small mistake that I made on Explosion in Rotterdam. It took me a little while to get over that mistake," he said. "Everything happened so fast here this evening, and the one thing I tell myself is if I end up in the position where I was, that I put everything down in the arena and not come out wishing I'd done something different."
Maher flew around the jump-off track, taking a big risk with a long spot at one oxer, but it paid off. He went through the timers clear in 37.85 seconds.
"There's nothing like him," Maher said. "Never again in my lifetime will I ride another horse like Explosion.
"It's just a special bond we have," he continued. "I really know everything about him. I know how he's feeling and what's happening underneath me. There was a moment there in the jump-off, to the brown oxer, where I'm not sure he knew what I was thinking actually, and he took me a bit by surprise, but he's just a phenomenal horse. He's more of an athlete than a horse, and the speed he can go to the jumps is just on another level."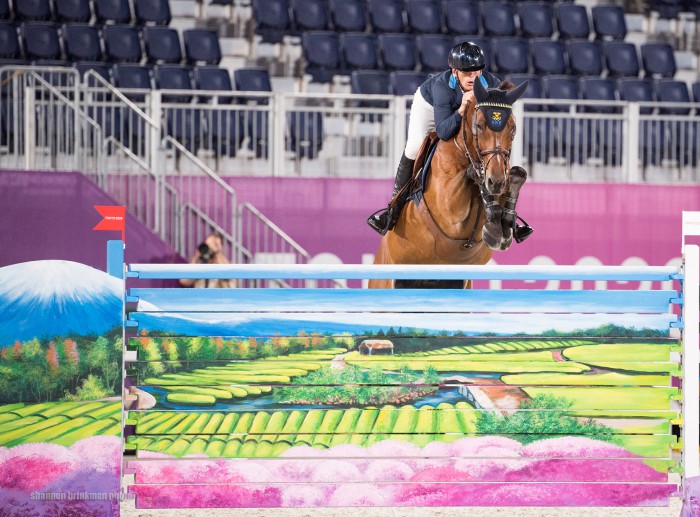 Six made it into the jump-off: Maher, Maikel van der Vleuten on Beauville Z, three Swedish pairs (Fredricson, Henrik von Eckermann on King Edward and Malin Baryard-Johnsson on Indiana) and Japanese rider Daisuke Fukushima on Chanyon. All six went clear. Van der Vleuten earned the last medal slot with a time of 38.9 seconds.
"I think we saw fantastic sport in the jump-off," van der Vleuten said. "It's a difficult job for the course designer to build for such high-level horses and riders, and it was hard to get clear today."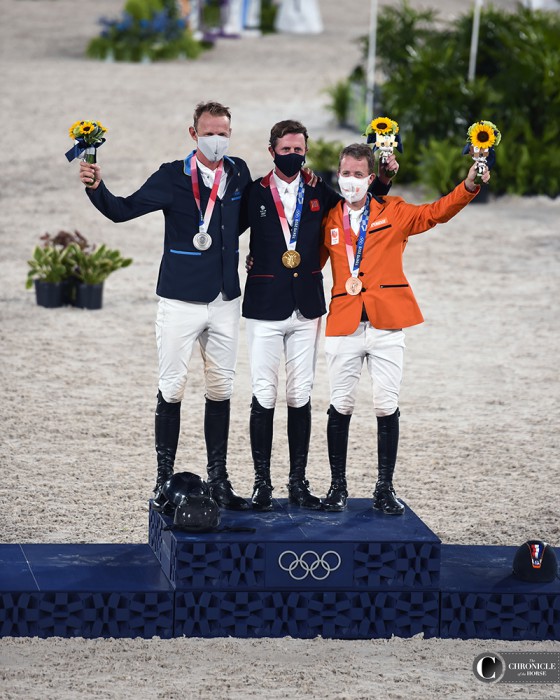 Course designer Santiago Varela's first-round track caused havoc for many, with two eliminations and three retirements taking place on course. An additional 11 riders out of the 30 starters had down two rails or more. Numerous top pairs, including World No. 1 Daniel Deusser on Killer Queen and World No. 2 Martin Fuchs with Clooney, picked up faults as well.
"It was tough to get qualified yesterday with the new format," said Maher. "I think everybody expected it to be big jumping today. It's always tough when you get six people in the jump-off; I guess in an ideal world it would be nice to have three people in the jump-off, and you're all going home with a medal. It was a big track. He's an excellent course builder. I think it had a little of everything today; it was fair and big, and it caused a lot of trouble for a lot of people. Certainly my horse still had energy in the jump-off, which I think is a good thing for the sport."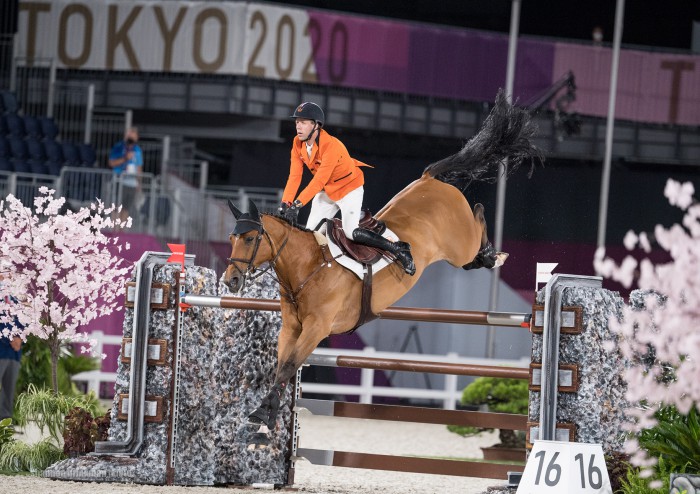 This is a new format for the Olympics in show jumping. At past Games, riders have competed for team medals first, but here they underwent an individual qualifying round yesterday as their first task, which whittled the field from 73 to 30, and then they competed in tonight's jump-off class. They now will have an off day—and a second jog—before the team qualifying round begins on Friday evening.
"I was really impressed by all the Swedish horses today," Fredricson said. "They all jumped great. If the team competition would have been today, we would have had a gold medal. I'm not sure this was the best preparation, but it seems like the horses are in good shape."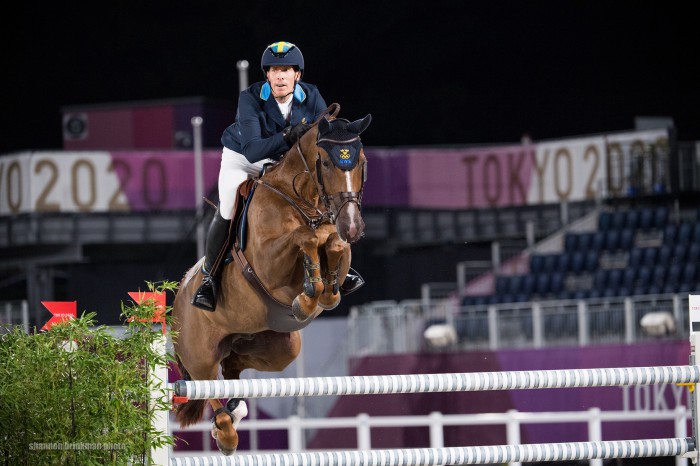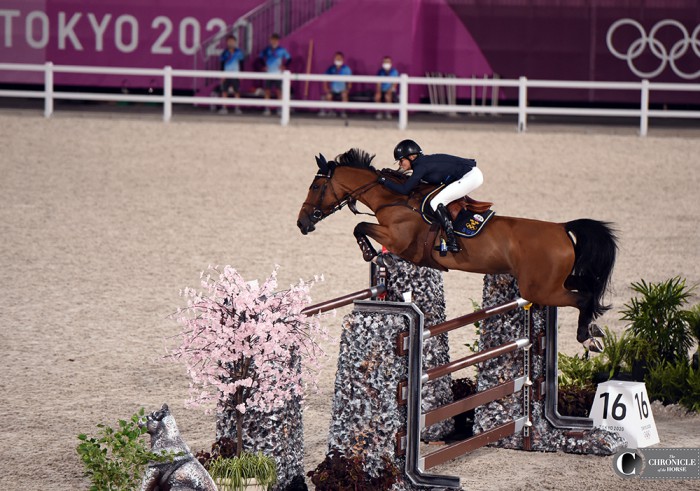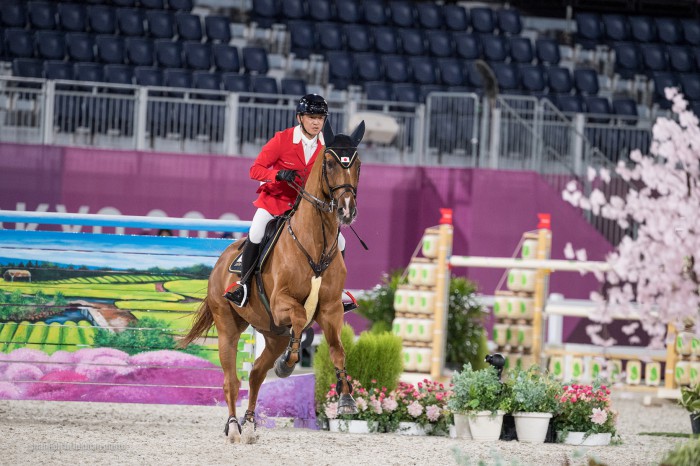 See full results from the class. Watch a replay of the full class on NBC's Olympic livestream. Highlights are scheduled to be broadcast on local NBC affiliates at noon Eastern Daylight Time and at 9:45 p.m. EDT on NBCSN.
Curious about the story behind the fences and decorations on course? Read more about them here.