This story has been updated with a quote from U.S. Chef d'Equipe Robert Ridland.
Rome—May 28
It would be hard to script a more exciting finish to today's FEI Nations Cup of Rome CSIO5*. Until their final riders, both Belgium and Germany sat tied on 4 faults. When Germany's anchor rider David Will (C Vier 2) had the last fence down, it opened the door for Belgium's Gregory Wathelet (Nevados S). He turned in a beautiful round, but he, too, dislodged the final fence forcing a jump-off.
Germany sent forward 26-year-old Kendra Claricia Brinkop (Kastelle Memo) to face off with Wathelet. She turned in a clear round in 36.63, but Wathelet edged her out with a time of 36.01 seconds to secure Belgium's second victory in the class's history.
The United States finished fifth as a team. The competition, which was the first time the U.S. has fielded a team in a European Nations Cup since 2019, was the first of several European shows being used as observation events to pick a team for the Tokyo Olympic Games.
"Overall, we're very happy with the way it all turned out," U.S. Chef d'Equipe Robert Ridland said "Naturally, we always aim for a podium finish and we were just off by a fault, so we were right there in it. More importantly, this is the beginning of the second phase in our preparations for the Olympics, and I have to say, I am very happy with the way things turned out, particularly in the second round. We have some newer horses involved and it is still a bit of an adjustment, but I could not have been more pleased with how things came together for our horse and rider combination and the adjustments that were made. They did a great job. Our rounds were beautiful and it's a very positive feeling back in the barn right now."
Brinkop, who was put in for Germany in the second round of final jump-off, was thrilled to turn in the winning round for her country.
"Rome is a wonderful show, and it was thrilling to ride in the jump-off in the place of a great rider like Marcus Ehning," she said. "My horse jumped so well in the two heats that my team leader Otto Becker said, 'It's your turn…' I'm happy to have repaid his trust."
Jérôme Guery (Quel Homme De Hus) posted the only double-clear performance for the winning Belgian team, with Olivier Philippaerts (H&M Extra) and Yves Vanderhasselt (Jeunesse) each jumping one clear round.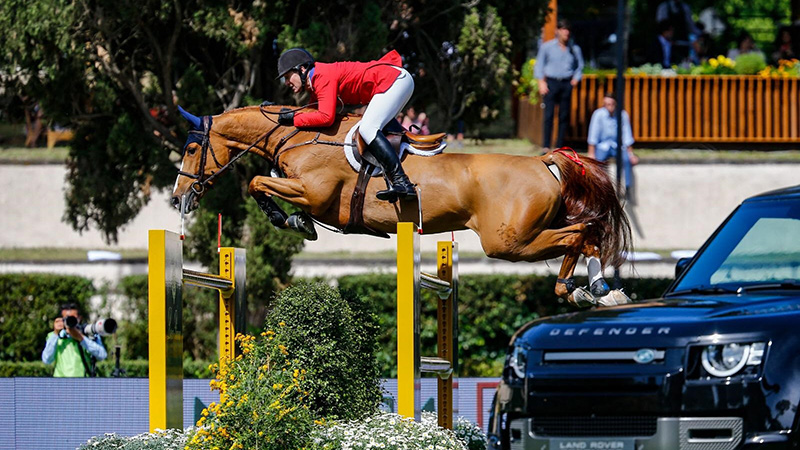 After three clear rounds apiece in Round 2, the anchor riders for Brazil and France did not have to compete, and both teams finished the day on 8 faults to tie for third.
As the first Nations Cup of the season in an Olympic year, riders were looking to set the tone for the summer, and teams fielded some of their strongest combinations.
The U.S. show jumping team won the one North American Nations Cup held last year in Wellington, Florida, as well as the $150,000 Nations Cup CSIO4* in Wellington this spring.
Clear rounds were hard to come by in the first round in Rome, with just Belgium and Germany advancing to the second round with no faults, and the remaining six teams moving forward on 8 faults.
For the U.S., both Kent Farrington (Gazelle) and Jessica Springsteen (Don Juan Van De Donkhoeve) logged four-fault rounds. Laura Kraut jumped out of order after Baloutinue threw a shoe in the warm-up. She dropped a pair of rails to be the drop score. Anchor rider McLain Ward (Contagious) jumped immediately after her and turned in the only clear performance of the first round for the U.S.
While Farrington made a valiant effort, a late rail in Round 2 prevented him from improving on his score. Springsteen was clear over the fences but earned a time penalty, and both Kraut and Ward were faultless the second time over the course.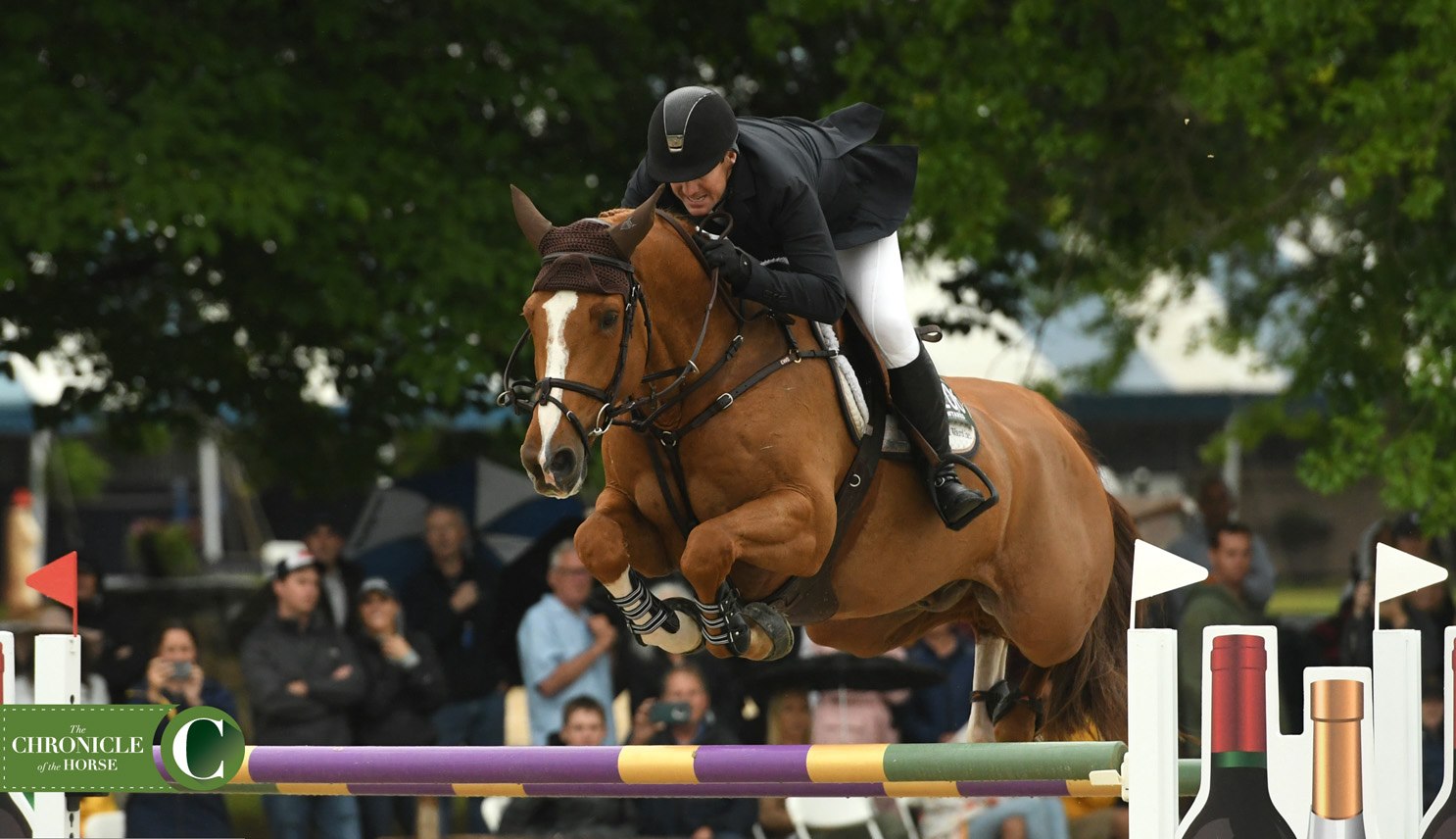 With a score of 9, the U.S. finished fifth out of 12 teams.
The U.S. will compete in two more European CSIO5* events: Sopot (Poland) on June 17-20, and Rotterdam (the Netherlands) on June 24-27. Three combinations and a traveling reserve will be named to the Olympic team no later than July 4.