U.S.-bred and raised, Sunsprite Syrius is an eventer's dream. He's brave and talented with the competitive record to prove it. He's also the newest rising star out of Tamra Smith's training operation.
"Syrius" has always called the West Coast home. Bred in Oregon by Lori Whitley, he's owned by Sunsprite Warmbloods and has been under Smith's tutelage since he was 5 at the base she shares with Heather Morris in Murrieta, California.
Syrius is a fiercely competitive horse. Of the 11 FEI events he's completed, he's never finished outside the top three. But he doesn't limit his success to California. Last autumn, the 10-year-old Trakehner gelding (Titulus—Slytely Cinnamon xx, Silent Fox) traveled across the country to bring home the USEF CCI** Eventing National Championship title at the Dutta Corp. Fair Hill International (Maryland).
His success continued at Galway Downs (California), where he picked up a sixth international win in his CIC*** debut, March 29-April 1. Before his double-clear cross-country round we were able to learn a little more about this guy.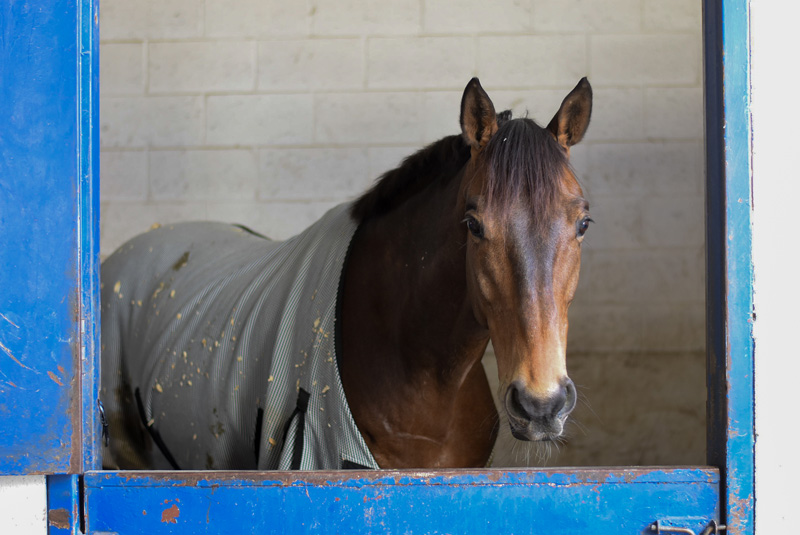 •  You shouldn't be alarmed to hear someone ask about a serial killer in Smith's barn. "We call him 'Serial Killer' because he's not very friendly to other horses," Smith's groom, Clementine Nostrant, said with a laugh. Because of this, Syrius is turned out alone, and he likes it that way.
"The only thing he pins his ears back at are other horses," Nostrant continued. "I've noticed it more in mares than geldings, I think, but in general it's every horse. Sometimes he'll pretend to be really nice, but he always tries to bite them."
•  Since returning home from his Fair Hill victory, Syrius has taken on a new ego, one fit for a champion. "He's out of control!" Smith quipped. "He's been completely wild since he came back from Fair Hill. He was like this as a 5-year-old but then settled in and had been a perfect gentleman, so now he's a complete wild, crazy lunatic again."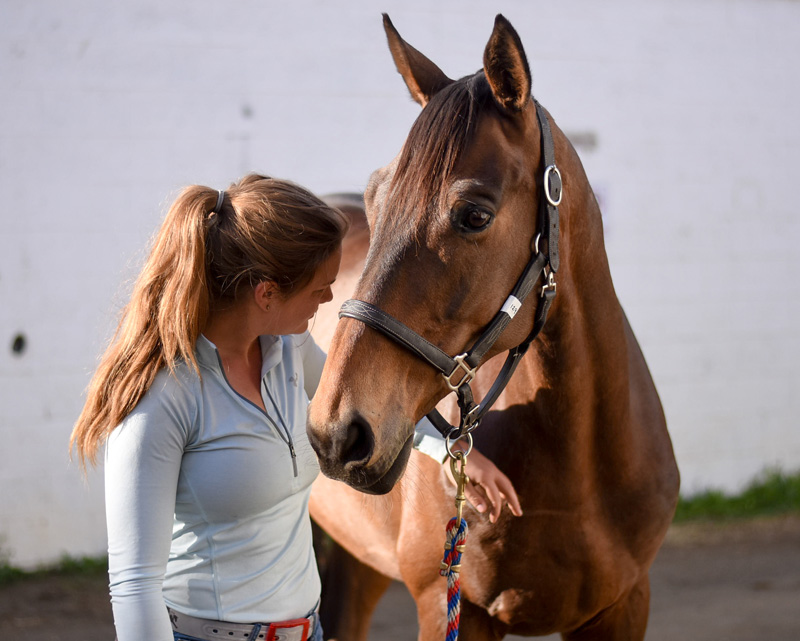 Nostrant said his demeanor around the barn is misleading. "When he's on the ground he's great, but when you get on he gets really excited," she explained. "He has this thing where he shakes his head. He looks like a psycho."
Nostrant then demonstrated his rapid side-to-side head shaking movement. "Right now he looks like the calmest horse in the world, but you get on him, and he definitely wakes up," she said.
•  Don't let his nickname fool you; he's a happy horse with his human companions. He eagerly greets visitors at the front of his stall. "He's really friendly with people. He loves people," Nostrant said.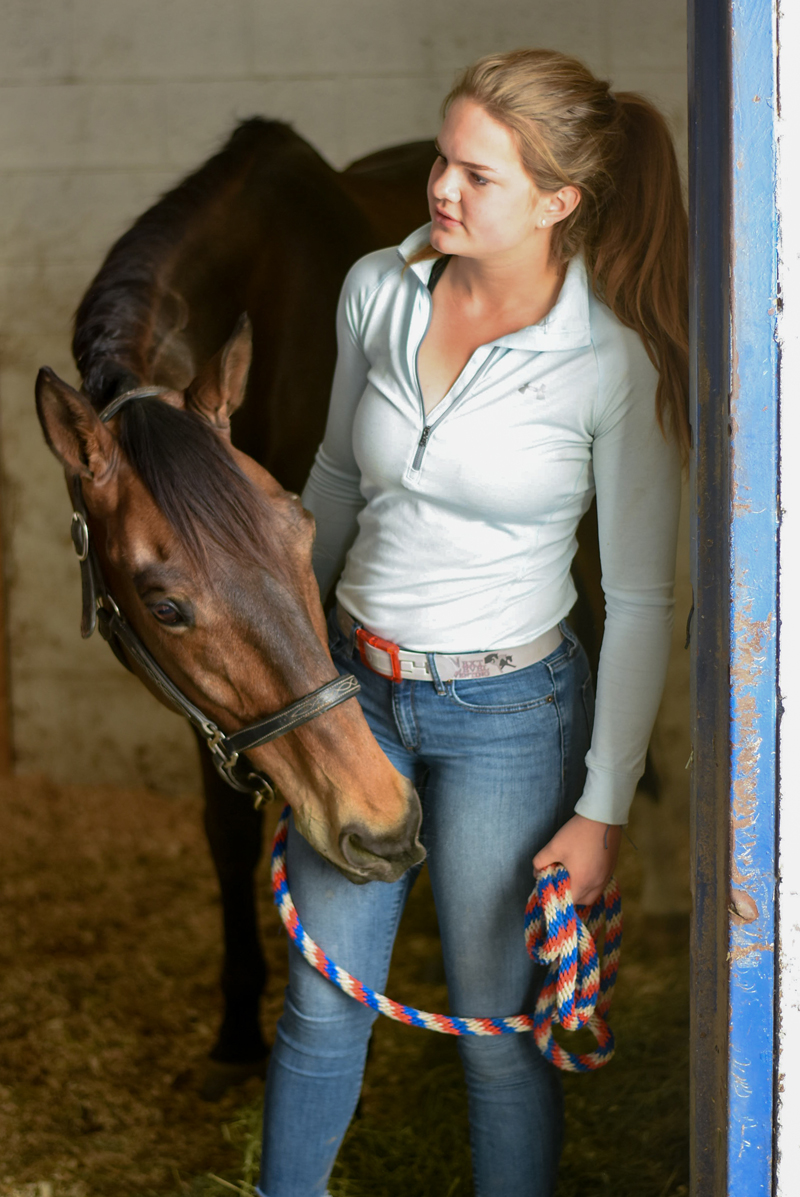 •  Syrius is a seasoned traveler. No matter how far the journey, his calm personality persists. "He's definitely the same horse at a show versus at home," Nostrant said. "He has his random moments where he'll get crazy, but most of the time it's when you're on him. He never gets crazy on the ground."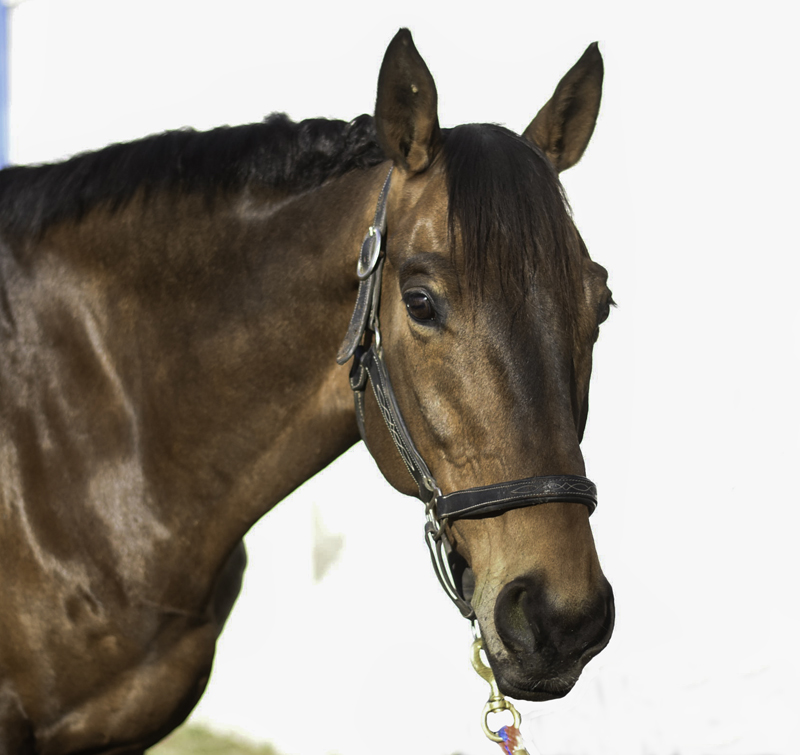 •  He's also easygoing in his day-to-day care. He enjoys Nutrena ProForce Fuel Feed as well as Auburn Laboratories' APF supplement. "He's a great eater. He's a great drinker. He doesn't have any issues with that. He's not picky with that stuff," Nostrant said.
•  He's also a gentleman for the necessary evils that competitive horses face, like the constant bathing, grooming and clipping. "We call him the perfect boy because he's just perfect," Nostrant said.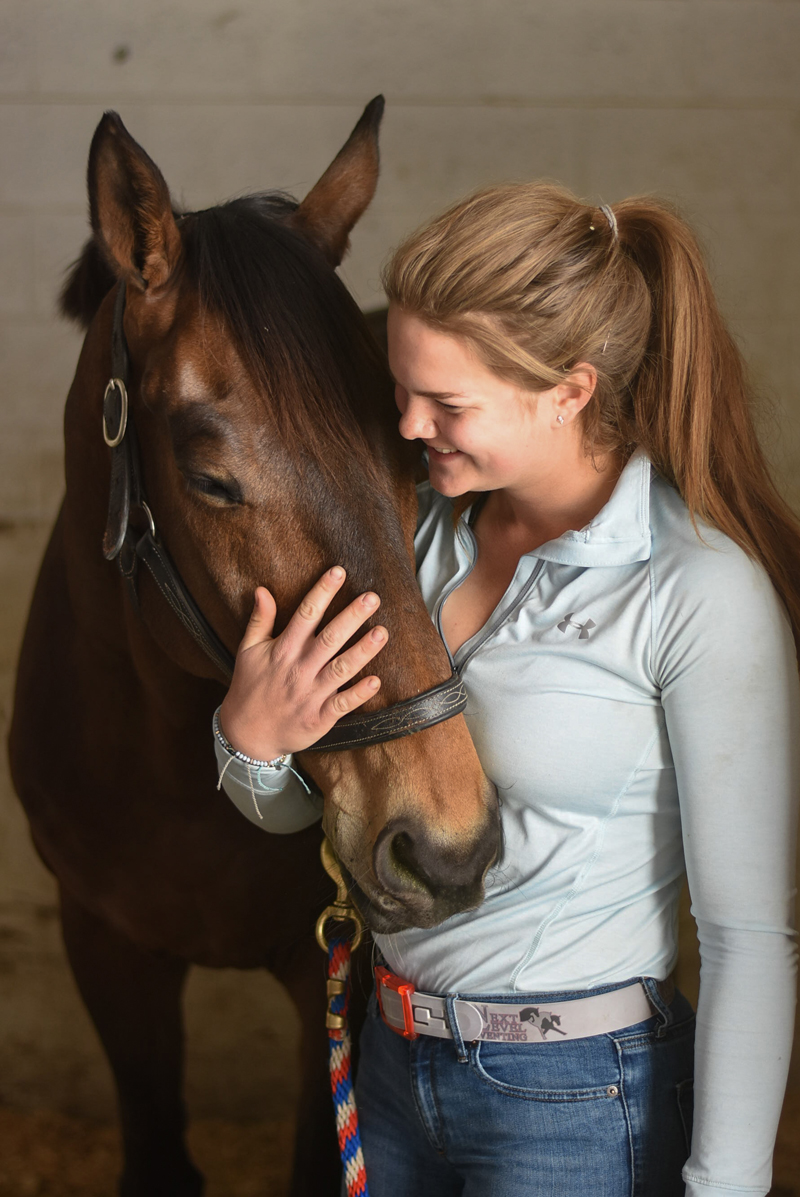 •  Of all of the talented horses in Smith and Morris' program, Syrius' charm stands out. "I love him," said Nostrant. "He's one of my favorites. He's one of everyone's favorites. I love his personality. He's just a cuddle bug, and that's my favorite part about him. You can sit in the stall with him all day, and he'll just put his head in your lap."
His personality resembles that of a Labrador. "He trusts you right away. He's like a dog," Nostrant added.
•  Most importantly, he has a favorite treat. "He love carrots," Nostrant said.