When Skyhorse first joined the ranks at Lillie Keenan's Chansonette Farm 1 ½ years ago, it took him a little while to settle.
Previously competed by Swedish rider Jacob Hellström, Skyhorse jumped around at the Geneva CSI***** (Switzerland) and the London Olympia CSI*****-W with Keenan's trainer Cian O'Connor before heading to Wellington, Florida, at the beginning of 2017.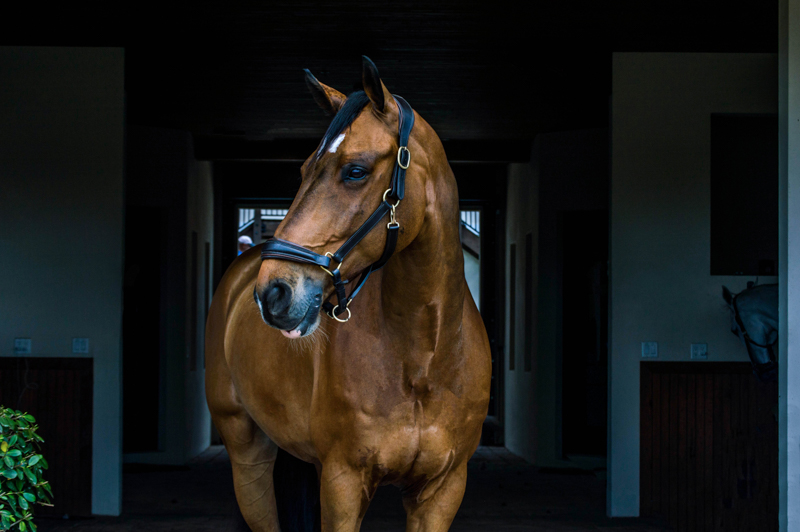 Keenan, 21, and the 11-year-old Belgian Warmblood gelding (Calvaro—Quinette Ter Putte, Quidam De Revel) have since racked up mileage across North America, Europe and Asia. They finished up the 2018 Winter Equestrian Festival (Florida) season with a CSI***** before heading back to Europe for the summer.
With insight from Keenan and groom Karina MacDuff, we went behind the stall door with "Happy," who's now the most chilled-out horse on the block.
• While the stable name Happy stemmed from his previous show name "Happy Day Ter Putte," there's a much more interesting tale regarding why Keenan chose to show him as Skyhorse.
"I got [Skyhorse] from Jacob Hellström, and when I tried the horse, [Jacob's] groom asked me if I was related to Bill Keenan, who is my brother," explained Lillie. "[Bill] played pro hockey in Sweden for a really small town, and it just so happened that that's where [the groom] was from, and she saw him in the newspaper and knew who he was.
"My brother wrote a book about his time playing hockey in Sweden, and the publishing company [he used] is called Skyhorse Publishing, so that's why [Happy] has that name," she continued. "It also suits him because of his [jumping] style."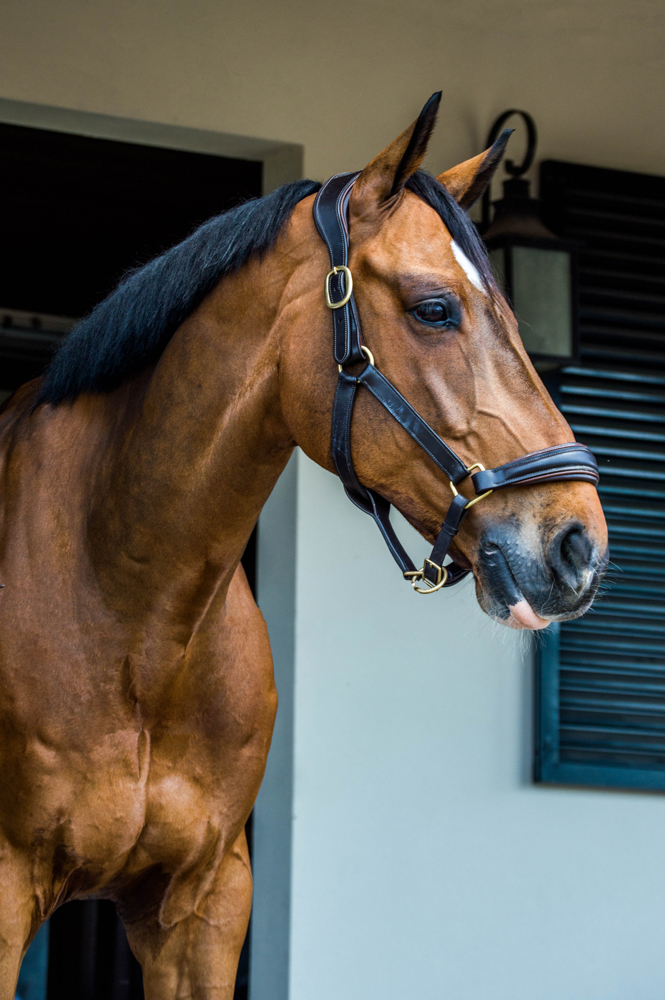 • When Lillie first jumped Happy, she recalls being impressed by how effortless he made it all seem.
"When I tried him I just remember jumping huge and feeling like I was jumping crossrails; you could be jumping 1.60 meters, but that's what it would feel like, and it really doesn't make a difference for him," she said. "He has such easy, natural scope, and he's really the one horse that, for me, is that way."
• Their flatwork is really coming together, so much so that Happy has been compared to a dressage horse.
"Nothing special needs to be done before we go to a show or to get him fit; the most important thing is that he's relaxed and he's happy," said Lillie. "He's like an equitation horse. When I was flatting him the day of the [Rolex] Grand Prix [during Week 12 of WEF] two people separately mentioned that he looked like he was getting ready for a dressage Grand Prix. That's something we've had to stay on top of, and that's definitely not my strong suit. [My dressage] is something that I've really been trying to get better at, but Happy has already developed those buttons, and he knows how to react."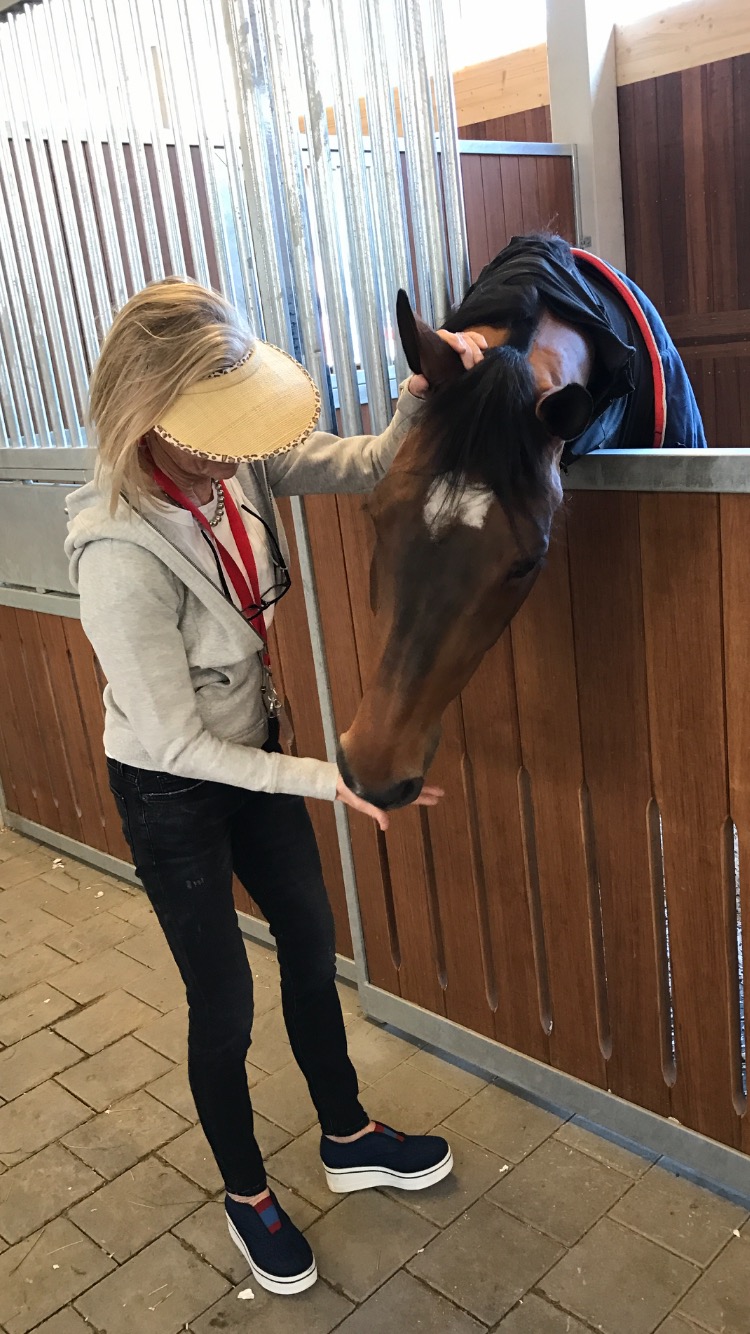 • Although his personality is "very chilled out," as described by MacDuff, Happy prefers that you end your requests with a "please."
"He doesn't want to be told what to do; he wants to be asked," said Lillie. "Sometimes when I start a round and go to pick up the canter, he might swing his head for a moment [as if to say], 'No, we're going to start when I want to.' That's part of his character, and that's part of what makes him good. There's nothing he wouldn't do for you, and it's not a quirk out of meanness; he's just so easygoing that he keeps you on your toes to remember, 'Don't bully me around.' Part of what works for me [with my horses] is letting them think they're in control."
• According to MacDuff, the one thing Happy doesn't like are his blankets, though he does enjoy a carrot or two.
"He is obsessed with carrots," she said. "You'll have to watch your fingers."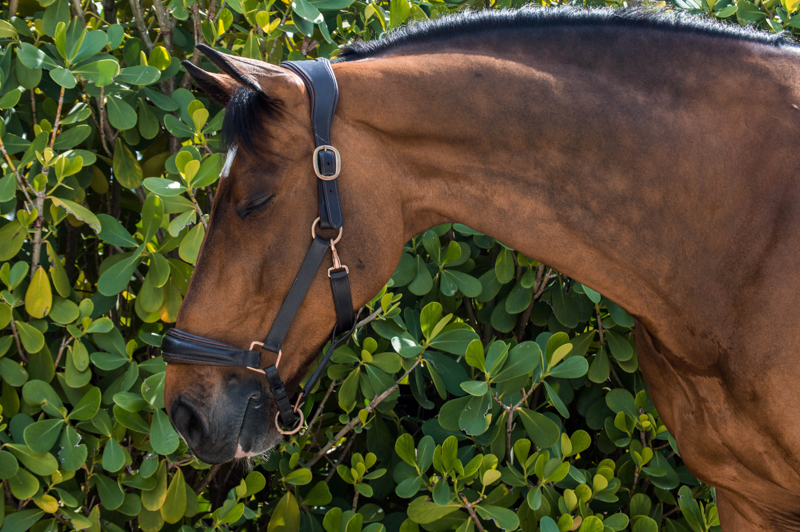 • One person who is well aware of Happy's love for carrots is Lillie's mom, Pam Keenan, who doubles as the gelding's favorite person.
"She's the treat lady," said Lillie. "Every time my mom walks in the barn [the horses] can hear her because she wears these platform shoes. If she says anything they just start screaming, and no one can get any work done; they pace in the stall and scream because she brings them so many treats. My horses are spoiled, and they know that they are loved."
• While Happy's favorite toy is a stuffed elephant, Lillie's mom makes sure to keep the horses up to date with the latest gadgets.
"They all have toys in their stalls," she said. "No matter what, my mom always makes sure we go and buy Likits, other kinds of treats, and Uncle Jimmy's Hanging Balls. We got them these balled toys that have little holes in them, and you put the cookies inside, and the horses have to kick the ball around their stall to get the treats out. They all have one of those, and they have stuffed animals. [My mom] makes sure they are spoiled rotten."