When San Remo VDL helped Madison Goetzmann win the ASPCA Maclay Final, he was one very happy horse.
"I think he knew that we won," said Goetzmann, 17.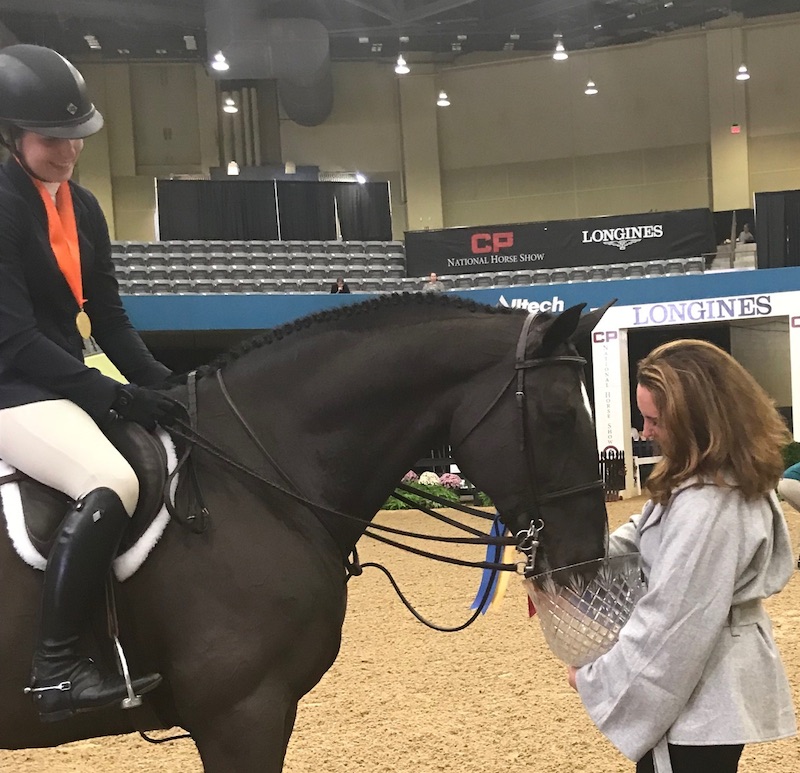 She only started riding Elizabeth Benson's equitation superstar in late August, but it didn't take Goetzmann and "Remo" any time to find their stride.
Their first show together was the Hampton Classic (N.Y.), where they won the WIHS jumper phase. Not long after that, they were champions at Region 2 ASPCA Maclay regional championship at Old Salem (N.Y.). And of course this past weekend, they earned a place in Maclay history.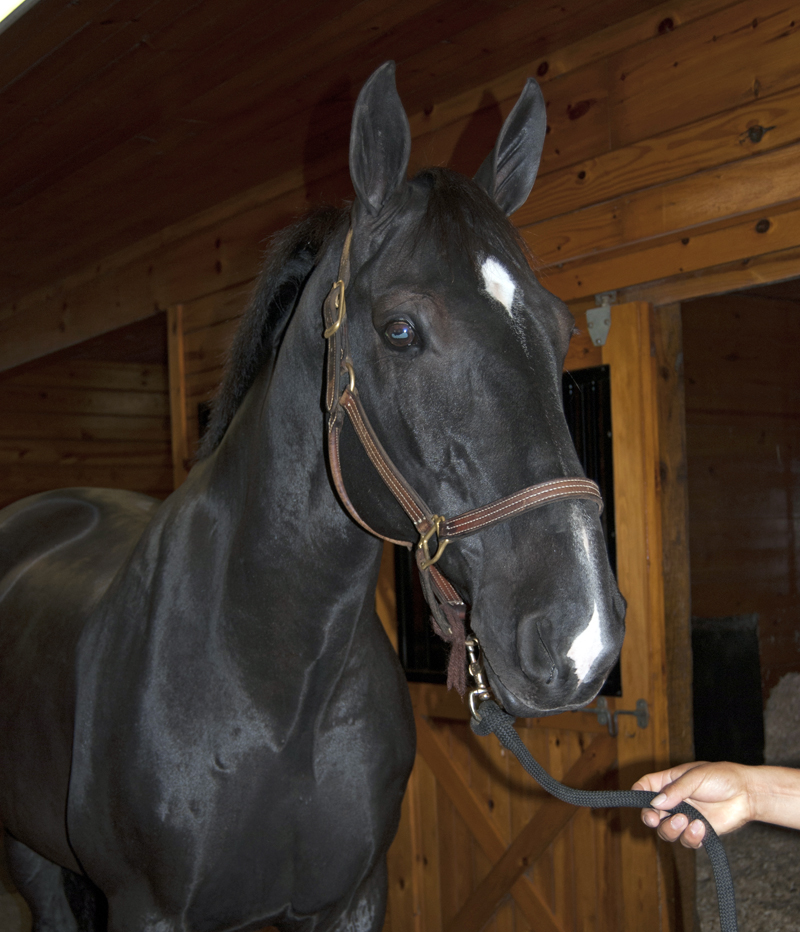 So just who is the 16.3-hand Latvian Warmblood Goetzmann described as "the most perfect horse that I can imagine?" Well, here's a look at Beacon Hill Show Stables' San Remo VDL behind the stall door.
•  He really likes to win. You know those horses that do their thing in the ring and are happy afterwards just as long as they get a treat? Remo's not one of them. Goetzmann actually has a theory about the competitive gelding…
"It's funny, one thing I noticed [was at] our first big win together at the regionals," she said. "Elizabeth Benson always just warned me about the prize giving. Like, 'Be careful. He gets very anxious.' But after I won the regionals, she was like, 'Oh, how crazy was he in the prize giving?' and I told her that he was very calm and like cool as a cucumber—he was perfect! She was very surprised. But then, I went on to the [Dover Saddlery/U.S. Hunter Seat Medal (Pa.)] and the [Washington International Equitation Classic Final (D.C.)] where I was fourth and sixth, and at those two finals, he was not good in the prize giving.
"He was spinning and trying to attack the other horses and just didn't seem too happy," Goetzmann recalled with a laugh. "But, at the Maclay when we won, he was very calm! Honestly, I think he knew that he won!"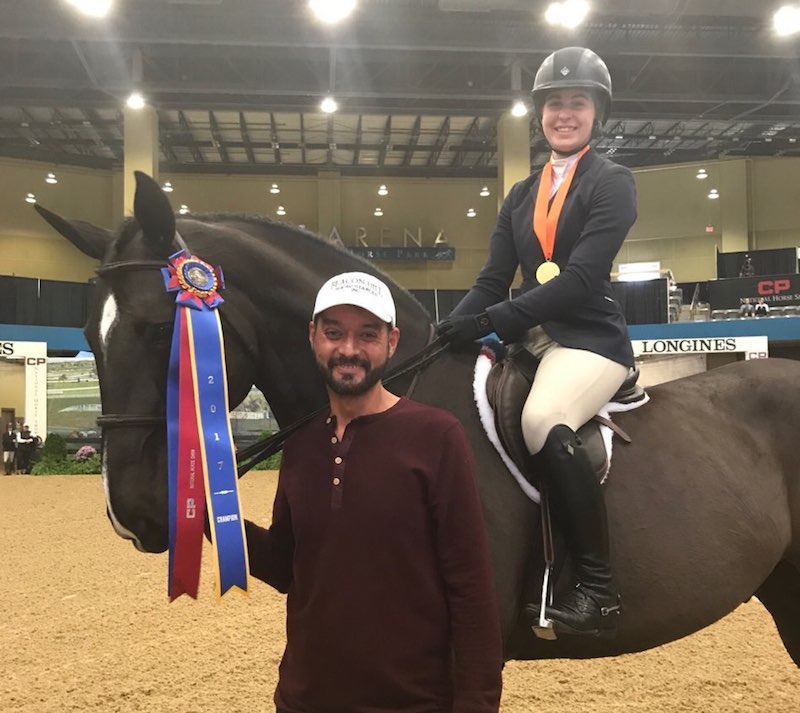 •  He isn't totally flawless, though. According to Beacon Hill Show Stables'  head trainer Stacia Klein Madden, a former Maclay winner herself, Remo hasn't always been quite the equitation darling that he is today.
"San Remo is an interesting bird because he is very antisocial," she said. "When we first got him, he didn't want to be in the paddock. He only wanted to be in a stall and it was like solitary confinement. He kind of stood in a corner. But as he's gotten older and we've turned him out more by working with John Madden Sales, he's gotten a little over some of his quirks."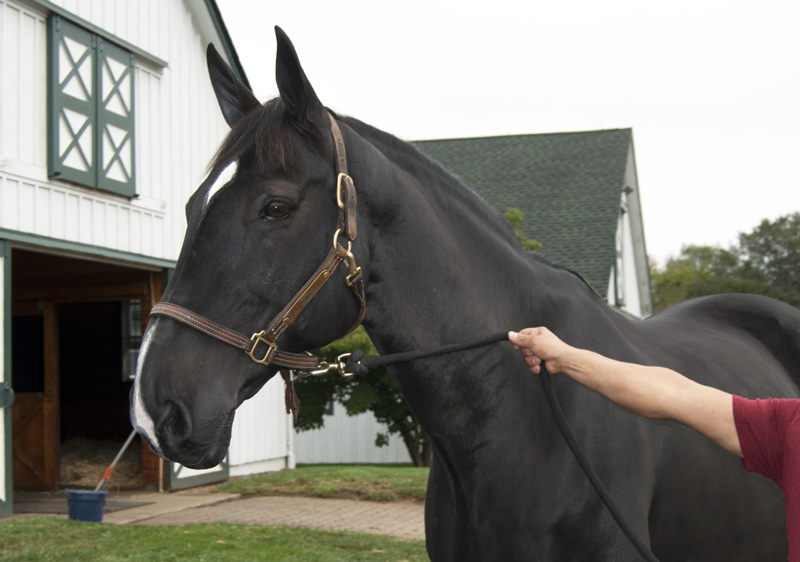 •  Remo spends his winters at John and Beezie Madden's farm in Cazenovia, N.Y., the same place where Goetzmann trains with her jumpers.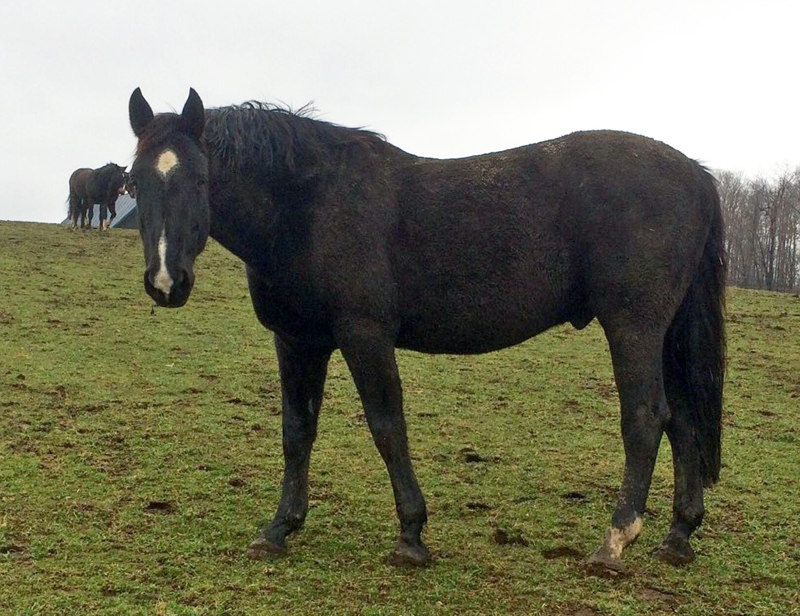 "He lives out in a field in a herd through the whole year, and then he just comes in for finals," Goetzmann said. "He really loves it out there. He's made a bunch of friends, and he's so happy to be out there in the snow. It's not too cold for him, and he has a good attitude about coming back in from the field in late August when he has to, so he's a good boy about that."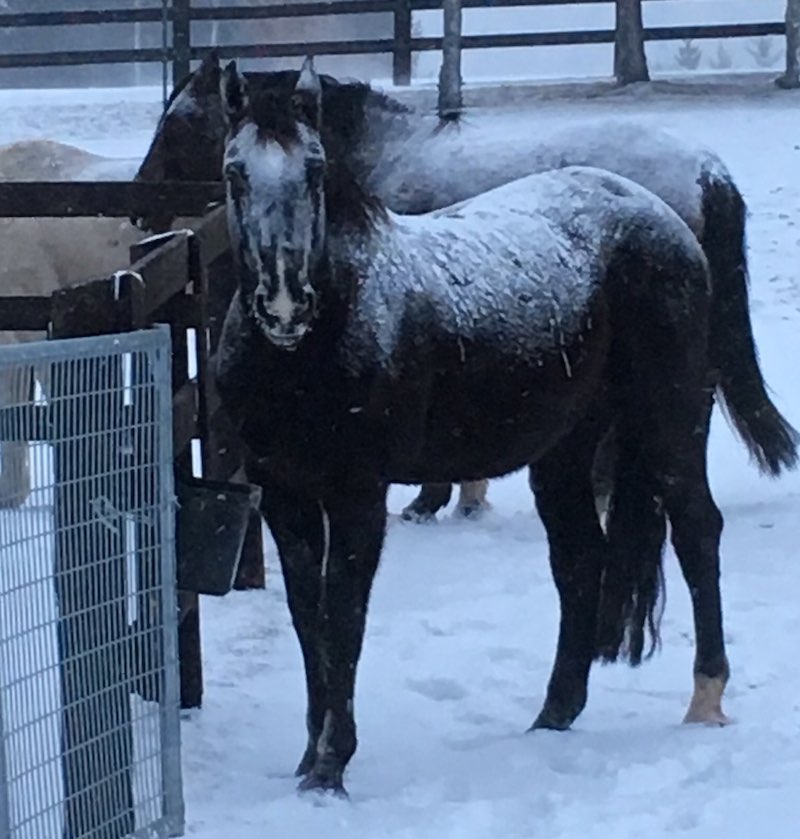 •  And once Remo is back in the world of equitation, he's ready to go. As Stacia put it, "When he's in the show ring, there is not a horse that is more dedicated to delivering a good round than that horse."
•  Remo doesn't like having his ears touched, but aside from that, he likes all the attention he can get.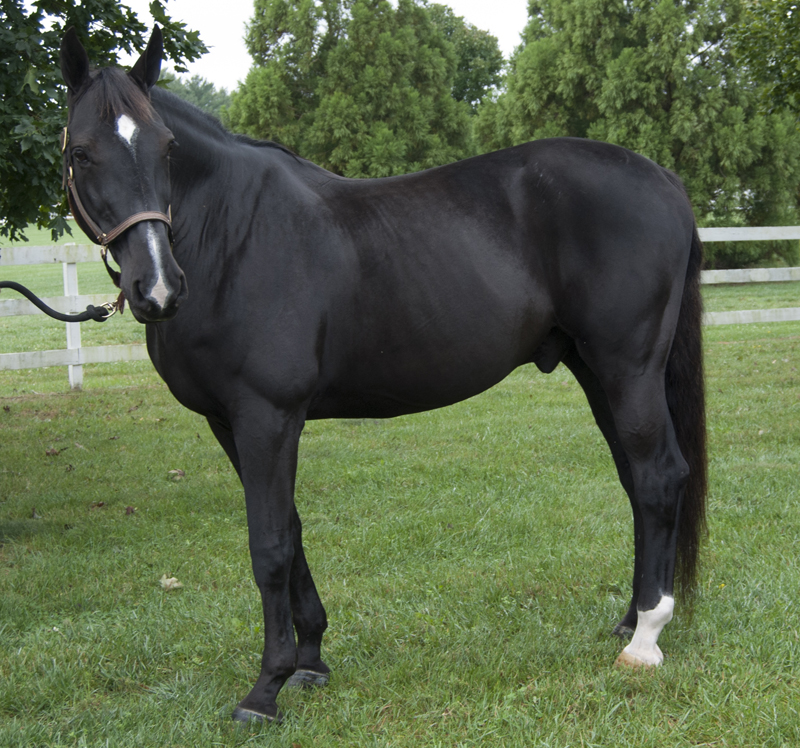 •  "He's just a very sweet horse," said Goetzmann. "After our win [in the Maclay], I went back to the barn and spent a good amount of time just being there with him and petting him, and he loved the attention and all the treats."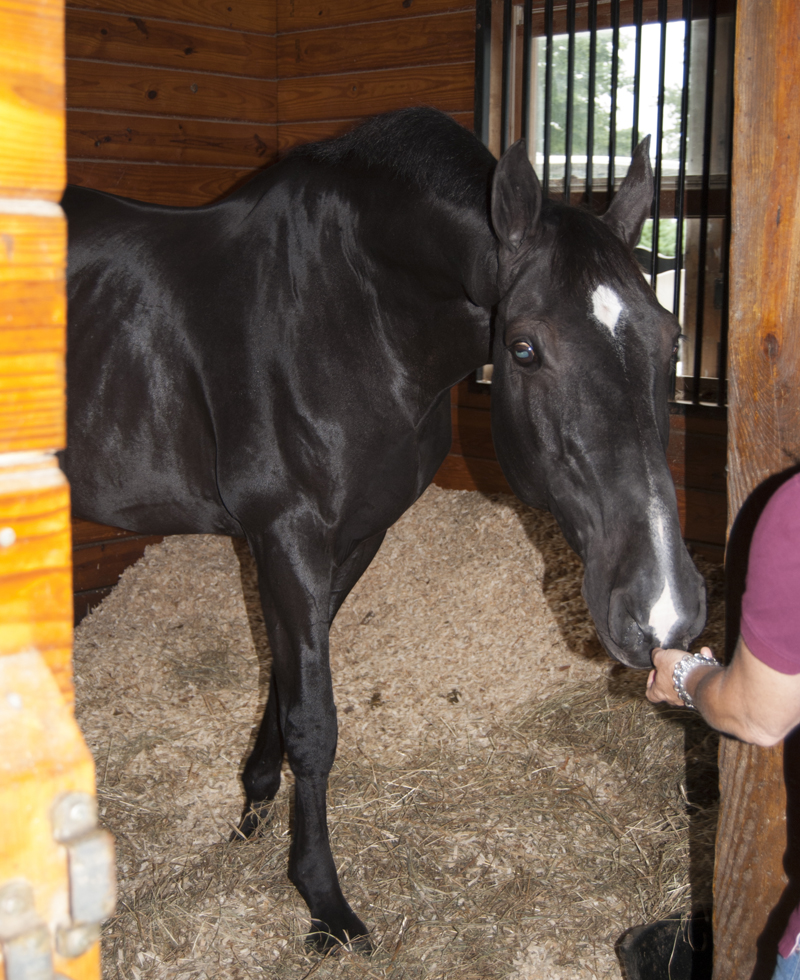 •   According to Goetzmann, Remo "really likes peppermints." He's also a big fan of apples—and when Goetzmann sees Remo next, when he arrives at John Madden Sales in Cazenovia for his winter break, he's in for a real treat.
"I'm going to drive out to the barn on Wednesday to greet him when he arrives," she said. "On my way to the barn, I pass a bunch of apple orchards, so I'll stop at one of my favorites and get him a whole bag of honey crisp apples. I think he'll enjoy those."
Want to now more about San Remo VDL? In the COTH Equitation Issue—out on Dec. 11—you can read an in-depth Horse Of A Lifetime story about this equitation star's development and why he's so special to his owners, the Benson family. To read more about Goetzmann's ASPCA Maclay win, don't miss the Nov. 27 issue of the Chronicle.