With her noble head, rich liver chestnut color and blaze, and full-bodied figure, Royal Dark Chocolate bears some resemblance to McLain Ward's famed jumper Sapphire. While she doesn't jump 1.60-meter fences with ease, "Cocoa" may soon also have international team competition experience on her résumé, as she's the top mount of U.S. Paralympian Annie Peavy.
Cocoa, who sometimes goes by "Cocoa Bean" or simply "the Queen," is a 10-year-old Oldenburg mare (Royal Doruto—Farina, Don Larino). She did Prix St. Georges in Germany, was imported in 2017, and is now owned by Becky Reno.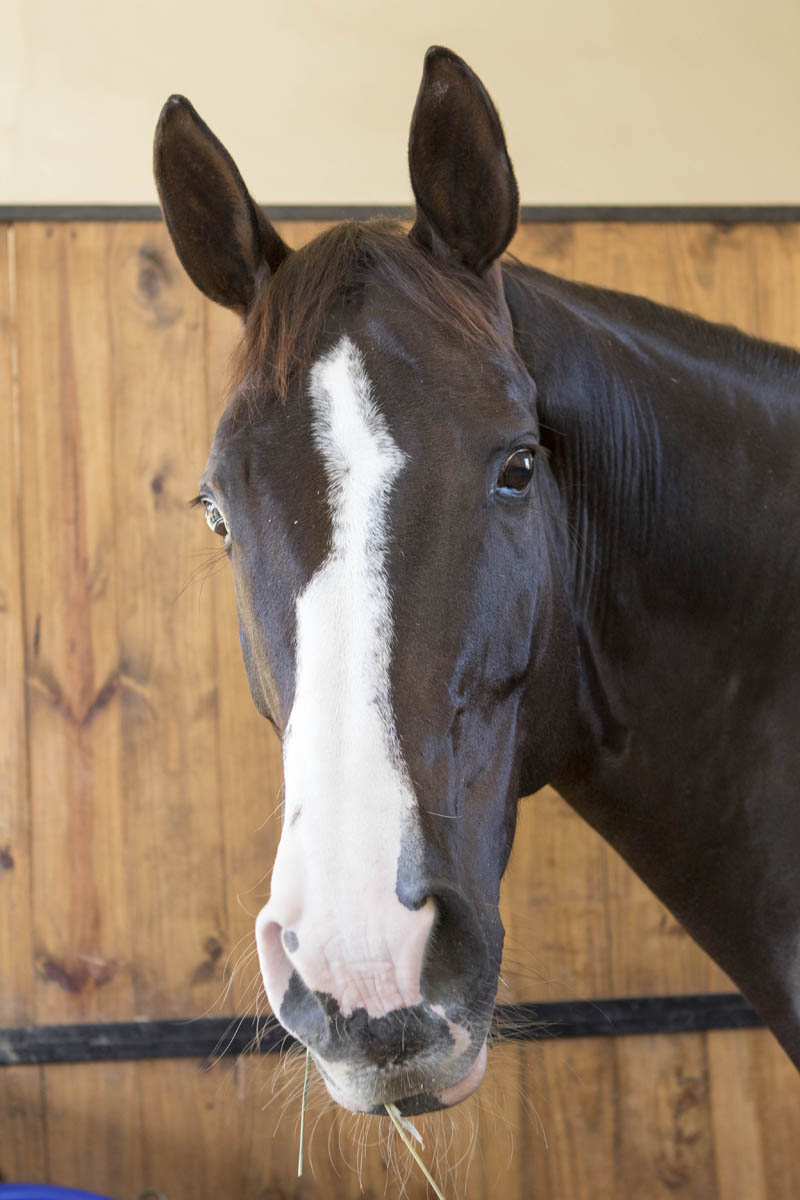 Peavy represented the United States at the 2016 Paralympic Games in Brazil with her other mount, Lancelot Warrior, but she's hoping Cocoa will be her next star on the world stage.
Coached by FEI rider and trainer Heather Blitz, Peavy and Cocoa have earned consistent top placings in Grade IV FEI competition since partnering up. This spring they won five out of their seven starts at the Adequan Global Dressage Festival in Wellington, Florida, and last year they picked up wins at CPEDI***s at Tryon (North Carolina), Bishop Burton (England) and Hartpury (England).
The 17-hand mare has proven to be a good fit for Peavy, who was born with partial paralysis on her left side that affects her left hand, arm and leg. She hopes to ride Cocoa at the 2018 World Equestrian Games in Tryon, North Carolina, and the 2020 Paralympics in Tokyo.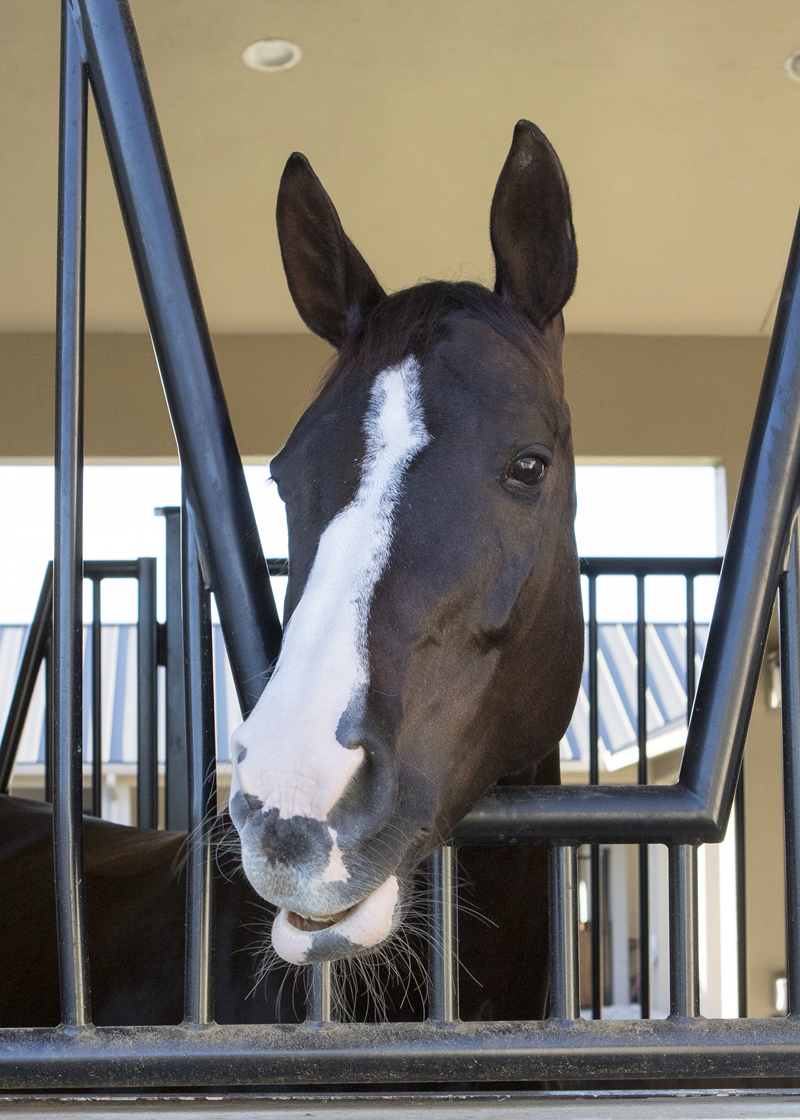 Groom Alexandra Philpin has worked for Peavy for the past two years. Originally from Wales, Philpin is a veteran globetrotting professional, having managed several top barns including David and Karen O'Connor's farm in Virginia, as well as Jessica and Missy Ransehousen's Blue Hill Farm in Pennsylvania.
Invited to groom at the 2004 Paralympics in Athens, she got hooked on the "parallel" events and has since groomed for U.S. rider Rebecca Hart at the Paralympics and World Games.
What to know about Cocoa:
•  Before she's ridden, she enjoys wearing her Respond blanket to loosen her back and warm the muscles. After a ride, she demands Philpin hold a water bucket at the crossties for her to quench her thirst right away.
•  She's tactile and enjoys ear pulls and scratches and especially a full body scratching session that turns into a massage. "I wear special grooming gloves that she loves," said Philpin.
•  She likes to investigate new things and people by thoroughly sniffing them, although it can be intimidating to have her sizable presence and nostrils running up your bare leg.
•  Although Cocoa hadn't traveled much in her previous home, Philpin says the first time they flew, she was very composed and has remained unflappable on subsequent trips.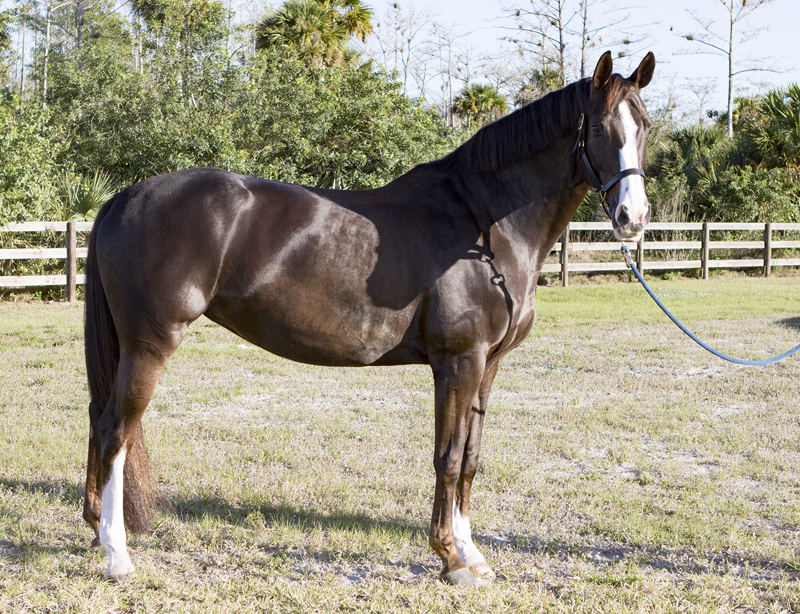 •  However, she must be hand walked with a bridle at shows. "She has a bit of the redhead tendency and an equal amount of sass," Philpin said. "At the CPEDI*** held at Bishop Burton in England, she sniffed a potted plant, then grabbed it in her teeth, swung it around, and sent it flying." No more flowers for Cocoa.
•  By the third day at a show, she is full of herself. "She misses her turnout," said Philpin.
Although she sunbathes a lot when turned out, she is a playful horse. "In Germany, she had a big Parelli ball she loved pushing around. We have a small ball; we're looking to get her a big one again," said Philpin.
•  Cocoa loves tangerines and bananas too. A tropical horse at heart but really, any treat is acceptable to the Queen.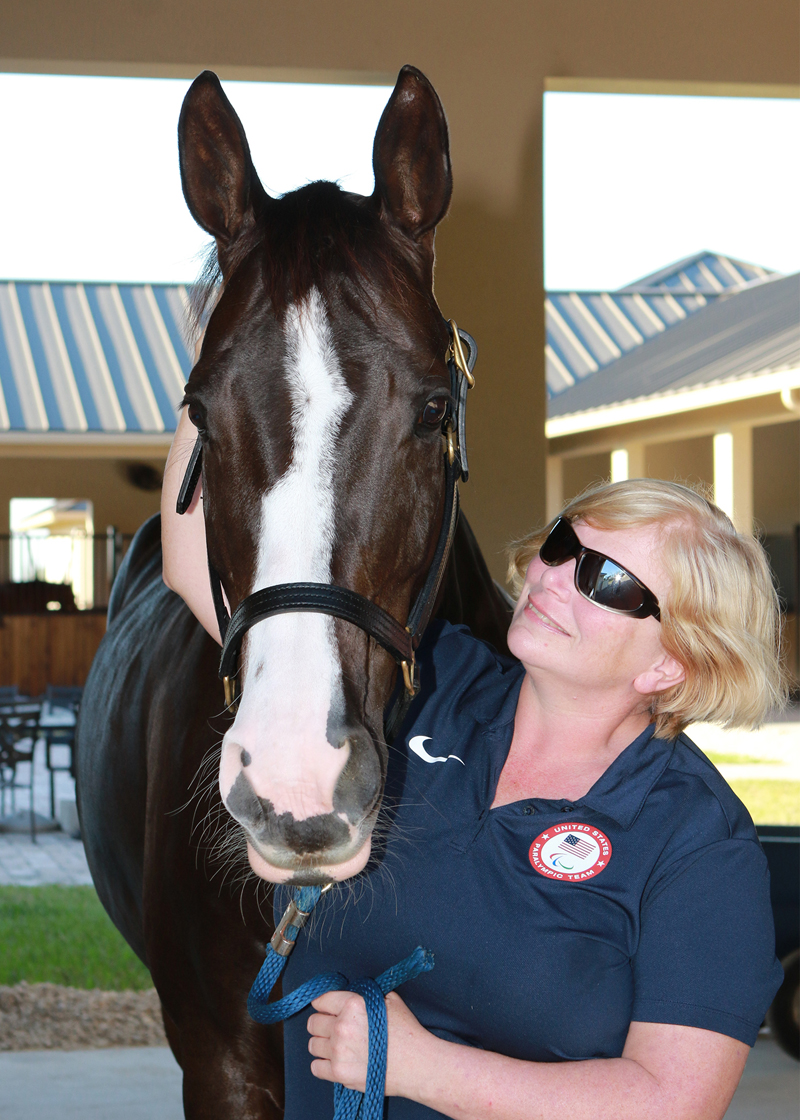 •  When she came to Florida, the combination of birds and palm trees were an issue at first. "One or the other was fine, but together, no," Philpin recalled. "It's gotten much better."
•  However, she is totally calm around the unusual sights and modes of transport at para-dressage shows in the barns or training areas. She's not silly about wheelchairs, scooters, etc.
•  Cocoa loves, loves, loves the rain. "She sticks her head out the window in a downpour until she's drenched," said Philpin.
•  She gets her beauty sleep at shows. Philpin reports the nanny night check often marks her down for four hours at a time.
•  "She definitely has good self-esteem. She loves attention but likes her alone time too," said Philpin.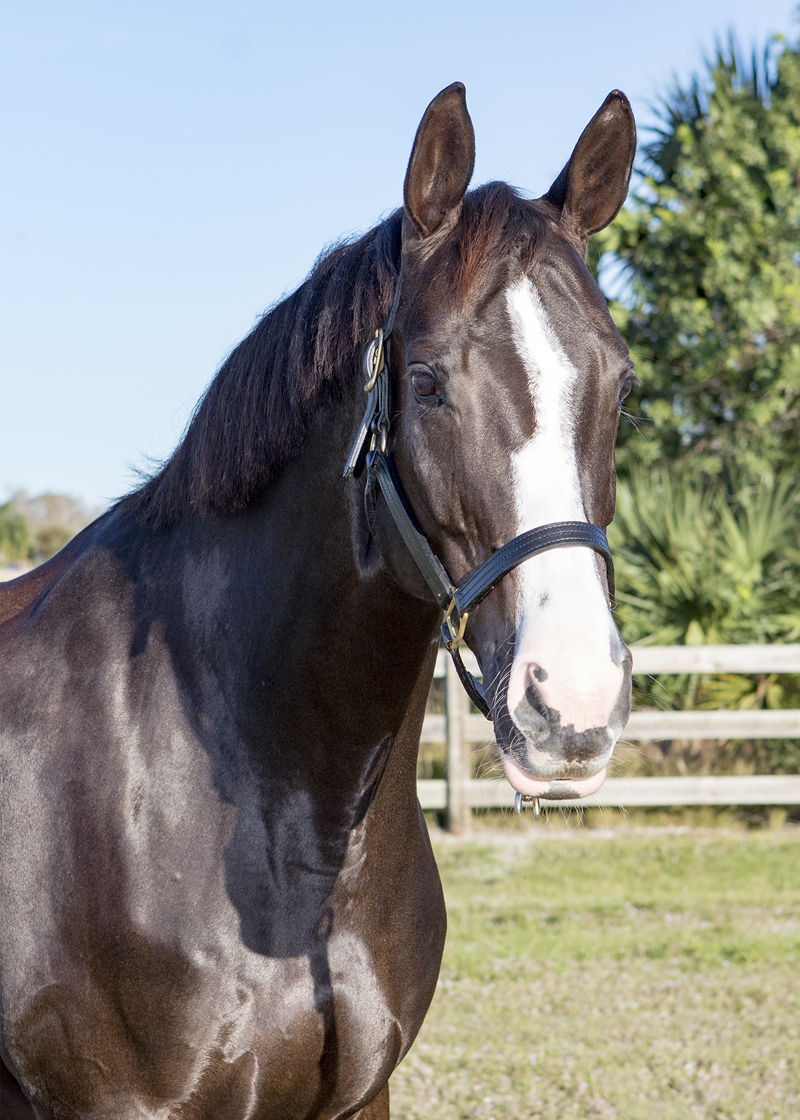 •  Philpin appreciates her intelligence. "The first time I tried to body clip, she was terrified, and we had to drug her, but now she thinks it's another form of total body massage," she said.
At home, Cocoa is pretty laidback; an ideal blend of calm and confident, a horse who loves her pampered routine, but the big mare especially looks to Philpin for a nuzzle, comfort and a good scratch.
"She's very sweet and loving, quite smart. Cocoa is just really fun to take care of," Philpin said.