Few riders can say they've known their mounts for their entire lives, but Rosalut NHF has been in Carly Taylor-Smith's family since he was a foal.
"He knows me, and I know him, and I think it's a little bit of an advantage when you've trained it, and you've known them for so long," said Taylor-Smith. "I think it helps knowing him inside out, knowing his buttons and just knowing his personality as long as I have."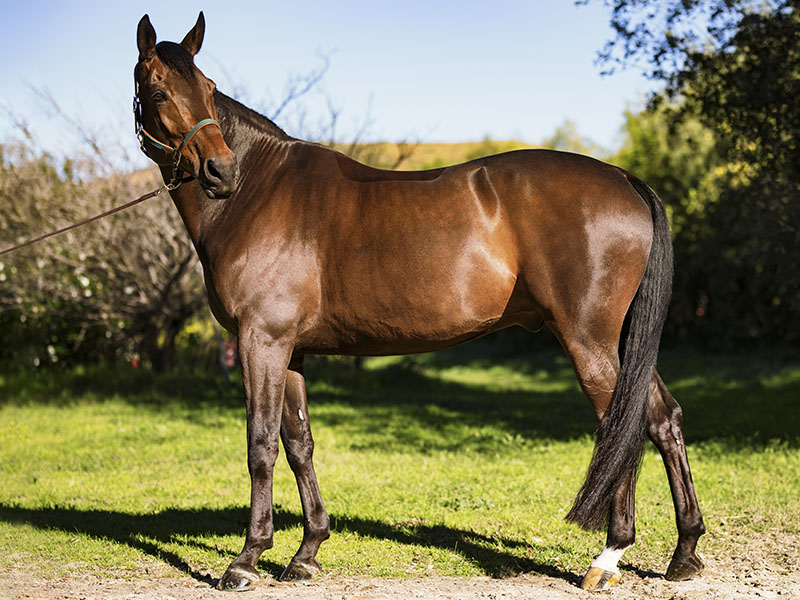 Carly's mother, Nikki Taylor-Smith, bought the youngster from New York-based breeder Margaret Neider and sent him to Carly when he was ready to ride. The pair earned the 4-year-old national championship at the Markel/USEF Young and Developing Horse Dressage National Championships (Illinois) in 2014, then won the 5-year-old class in 2015. Since then, they've earned two U.S. Dressage Federation Horse of the Year awards, and now Carly and the 12-year-old Oldenburg gelding (Rosenthal—Legacy, Salut) compete at Grand Prix.
Last year, they earned CDI3* Grand Prix and CDI-W wins in California, and this spring they competed on the Adequan Global Dressage Festival (Florida) circuit.
We caught up with Carly and Rosalut NHF at their home farm in Somis, California, to get the whole scoop.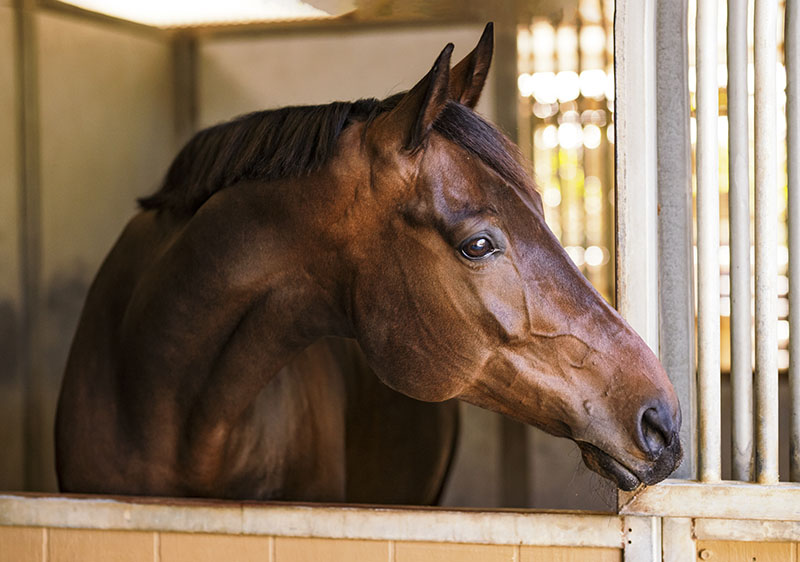 • Rosalut NHF has several nicknames. Most commonly he's called Ludo, but he also answers to Lou or King Louie.
"He knows he's the king," said Carly. "His character is just extraordinary. He's quite a hot horse and very bossy. He's ridiculously talented, and he knows it."
• He's got a no cuddling rule. "I think secretly, deep down, really deep down, he loves me," said Carly. "He loves attention, but he doesn't want anyone to see that he does. He prefers to act grumpy."
The rule also applies to other horses. He's not always friendly with others and especially dislikes stallions. "He thinks he's a stallion, but he's not," said Carly. "He's just very cocky. He'd be that jock in high school who just walks around like he owns the place."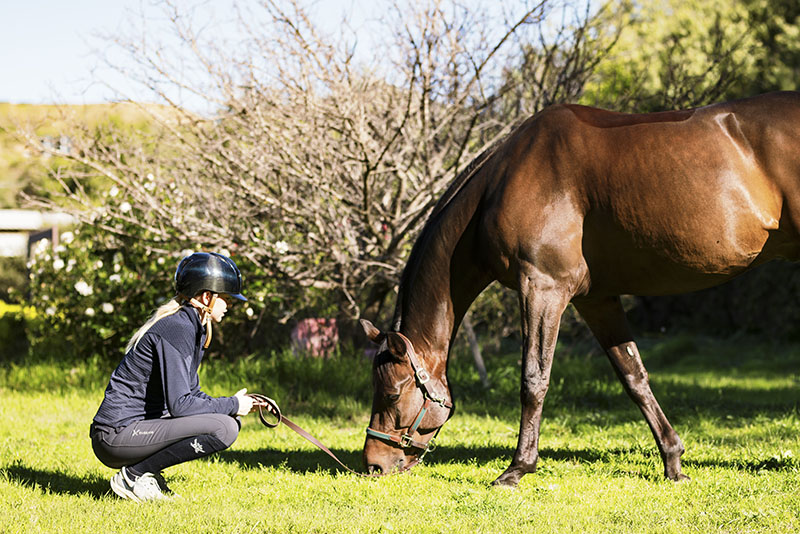 • Part of the reason for his grumpiness may be that he's frequently on a diet because he's a very easy keeper. Once a stranger at a horse show asked Carly if Ludo was pregnant after noticing the size of his belly.
"He gets fat very quickly," she explained. "It's a tough balance to keep him fed enough for energy to do his job but to not let him get fat."
Perhaps because of his strict diet, he gets excited about his lunch mash, and he squeals every day when he sees it coming.
• He's as brave as they come and is an excellent trail horse and beach horse. "He has been to the beach a few times now," she said. "The first time I ever took him, he went straight into the water. He loves it. He doesn't spook at anything."
• He loves traveling and exploring new places. "He goes in the trailer really easily, and then as soon as we've arrived at our destination he starts pawing and gets very excited," said Carly. "He flies out of the trailer backwards so fast; he's just got to see where he's at."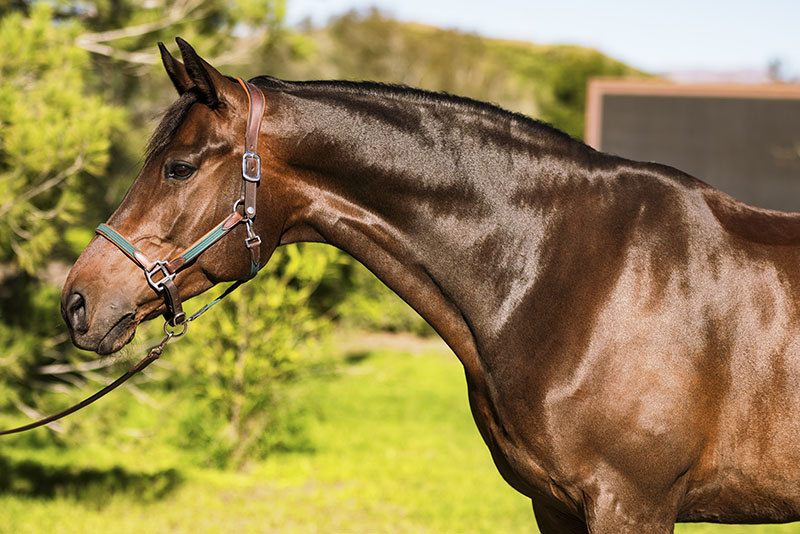 • His excitement continues on schooling day at a new venue, and Carly often builds an extra day into her schedule for Ludo to get some goofiness out of his system. "He's always naughty the first day. He bucks and squeals," she said.
• By competition day, he's ready to go. "Once he's actually in the show arena, he's 100% focused," she said. "He is a total showman and competitor. I think that's what makes him so good."