With metronome for a canter and a consistent jump from fence 1 to the last, it's no wonder Quest is a frequent winner in the 3'3″ amateur-owner hunters.
With owner Stephanie Danhakl in the irons, the 15-year-old Dutch Warmblood (Verdi—Udina) just earned back-to-back tricolors at Devon (Pennsylvania) and Upperville (Virginia), taking the grand 3'3″ amateur-owner hunter championship and 3'3″ amateur-owner hunter, 18-35, championship at Devon and following that with reserve in the same division at Upperville.
The honors were just the most recent in a series of wins that stretch back years. Quest was champion in the division and won the WCHR 3'3″ Amateur-Owner Hunter Challenge at the 2015 Capital Challenge Horse Show (Maryland). He is a two-time reserve circuit champion at the Winter Equestrian Festival in 2014 and 2021, and in 2016 he won the $5,000 WCHR 3'3″ Amateur-Owner Hunter Classic there. In 2016, he was grand 3'3″ amateur-owner hunter at Capital Challenge and reserve at the Hampton Classic (New York) and the National Horse Show (Kentucky). In 2019, he was champion at the Pennsylvania National Horse Show and National Horse Show.
Under trainer Scott Stewart's saddle, he was circuit champion of the first year greens at WEF in 2014 and champion in the first year greens in the 2014 Washington International Horse Show (District of Columbia).
This year, he was one of the first horses Danhakl returned to the show ring with after giving birth to her first child. They first showed during WEF 9, and they earned a championship the following week.
Get to know Quest.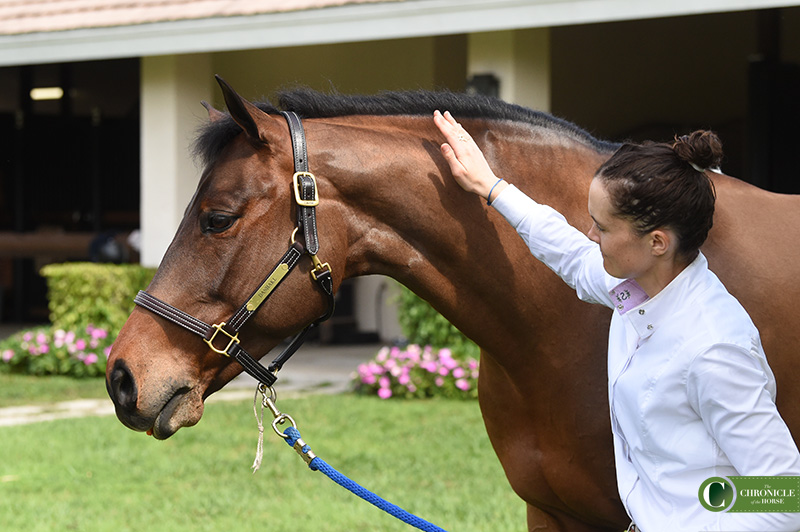 • His barn name is "Cudios" (like "Cheerios")—but no one quite knows where it originated. A few years back, the man from whom Stewart and Ken Berkley purchased Cudios visited the farm and asked why they called him that.
"Scott said, 'I thought you named him Cudios. We didn't name him that,' " recalled Danhakl. "He said, 'No, we didn't name him that.' So nobody knows where the name came from. It is very bizarre. I don't know what it means, but that is his name, and we haven't changed it."
• Danhakl purchased Quest and her late 3'3″ amateur-owner mount Enough Said at the same time, and while she called Enough Said her angel, Quest earned the reputation of being a bit of a devil.
"He is definitely mischievous," she said. "He likes to porpoise, and sometimes he likes to go fast after he's had a good jump. He has toned that down in the last few years for sure, but we have him in a very strong bit for how little he is. He definitely has a lot of spirit and a lot of energy."
Even if you catch him on a mischievous day, chances are you'll still see Danhakl smiling through his porpoise imitations.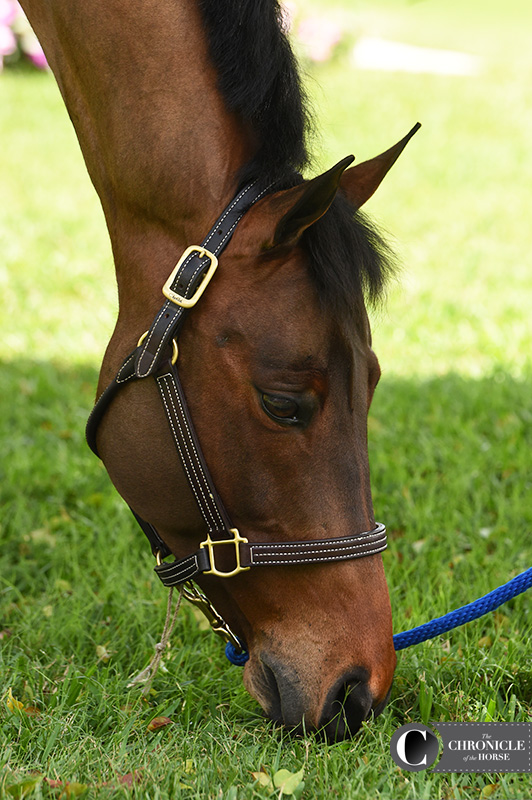 • He's not one you can float the reins at, and his spiciness means that at home he often schools in a gag or a three-ring bit.
"There's never a dull moment with him," she said. "He always keeps me on my toes, and I can think he's quiet, and then he will just throw in a big buck for fun. So that definitely keeps things interesting."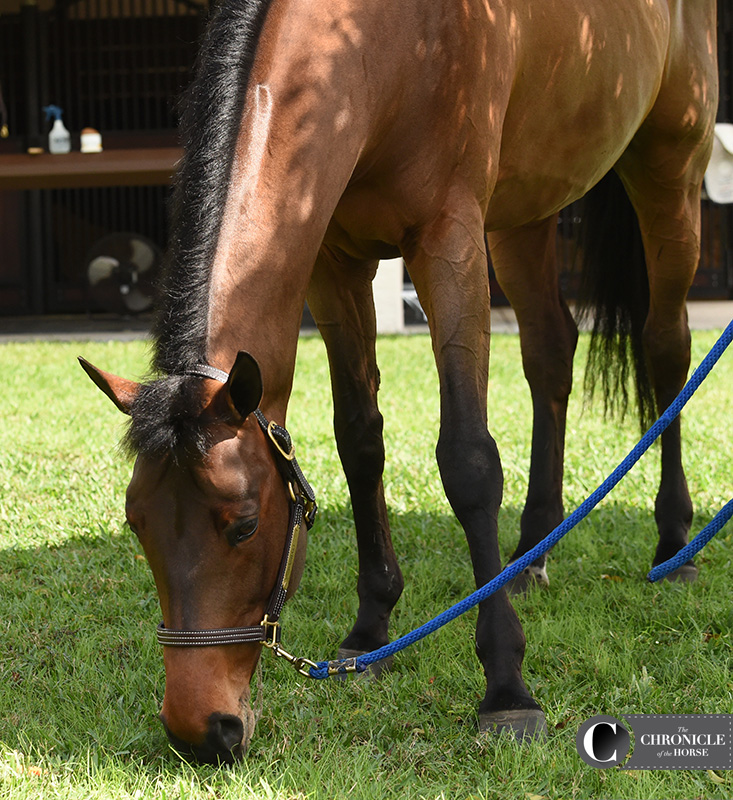 • That spirit comes in handy though, because Danhakl says it makes him incredibly brave. If you need someone to march confidently around a scary course, Quest is your guy.
"I have never seen him spook at anything since I have had him," she said. "He would jump through a hoop of fire; he is just so confident and so brave. Sometimes a little too bold. I really get a kick out of him, and he makes me laugh."
That bravery translates well for enjoyable trail rides along the canals in Wellington, Florida.
• While carrots are his favorite snack, he's not very picky. Another of Danhakl's amateur-owner hunters Golden Rule enjoys peanut butter and jelly sandwiches, and occasionally Quest partakes, but it depends on the day.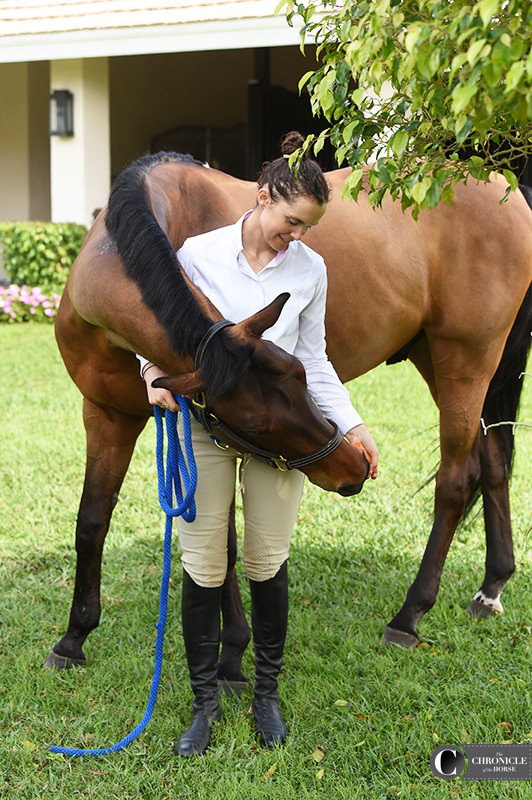 • While Quest has plenty of scope to jump bigger fences, he had some trouble with his feet early in his career, so to keep him happy and comfortable, Danhakl shows him in the 3'3″ division.
"It's very easy for him, his job, and sometimes I wish we could move up and challenge him a little more, but I would rather have him stay sound," she said. "But when Scott was showing him in the 3'6" he was just incredible."