When the Irish Sport Horse mare Paulank Brockagh galloped to Mitsubishi Motors Badminton Horse Trials (England) victory in 2014, she and her rider, Australia's Sam Griffiths, hadn't been considered one of the frontrunners for the win. In fact, they had to climb a remarkable 25 places through the week to secure it, battling some of the most hostile conditions in the event's history along the way.
Persistent heavy rain and a tough track from then-designer Giuseppe Della Chiesa meant that only 35 of the 80 starters completed the cross-country phase. On the final day, over an up-to-height show jumping track built on sodden, unflinching ground, only one horse-and-rider combination would jump clear all day.
Griffiths and "Brocks," as she's known at home, had one down, but the tough mare's unrelenting efforts against the odds moved them into the top spot, dislodging fellow Aussie Paul Tapner.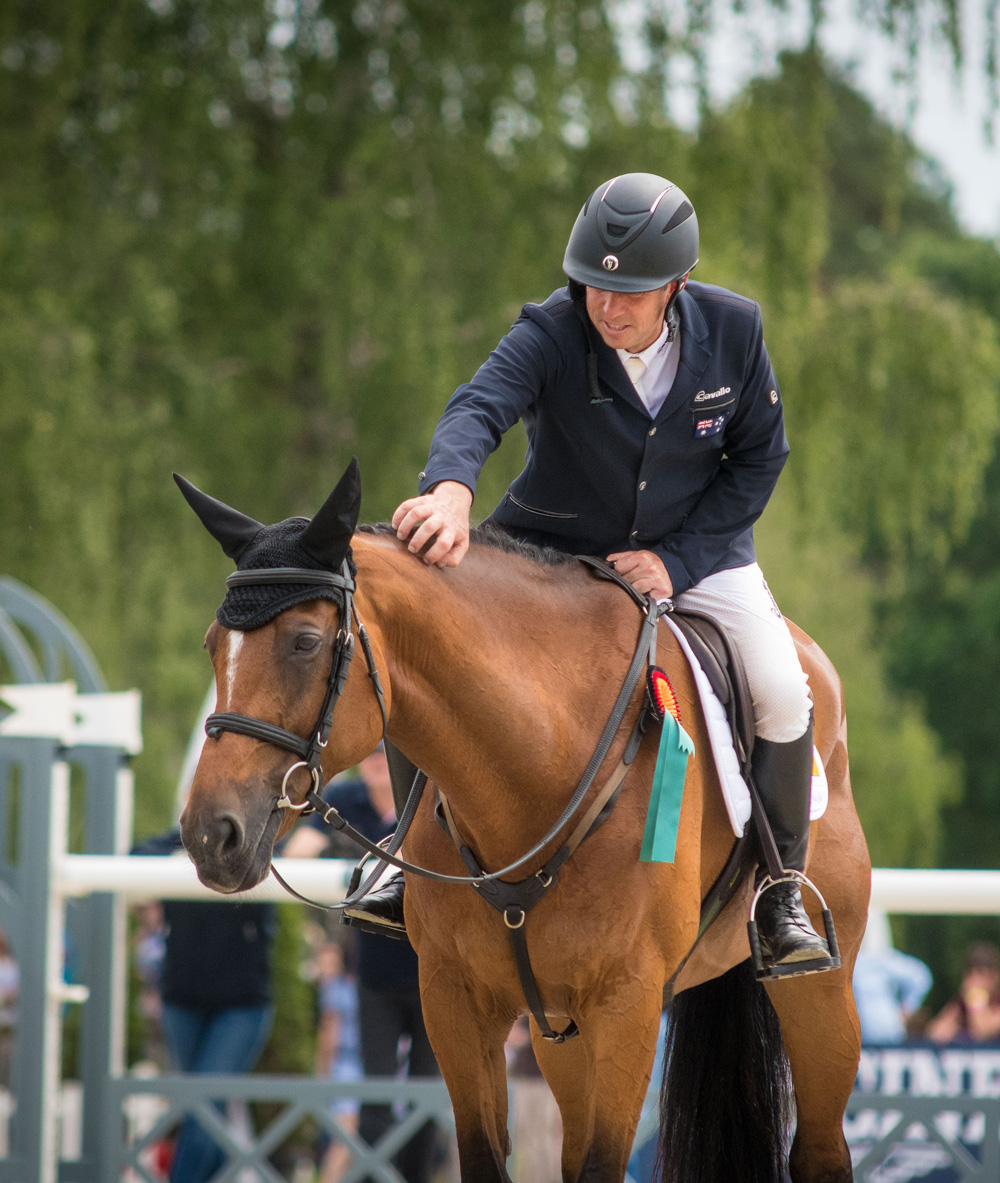 You certainly wouldn't hurt Brocks' feelings by referring to her as a war horse. In fact, you'd be in danger of underplaying the tenacity in her triumphs if you didn't. She finished in the top 10 at each of the four European five-stars, adding a seventh-placed finish at the Longines Luhmühlen CCI5*-L (Germany) to her résumé in June.
Now the 16-year-old mare, owned by Griffiths, Stephen and Dinah Posford, and Jules Carter, is back home at Symphony Farm in Dorset, England.
We met up with Sam and Brocks (Touchdown—Calendar Girl, Trigerrero) to find out what life is like with eventing's answer to Beyoncé.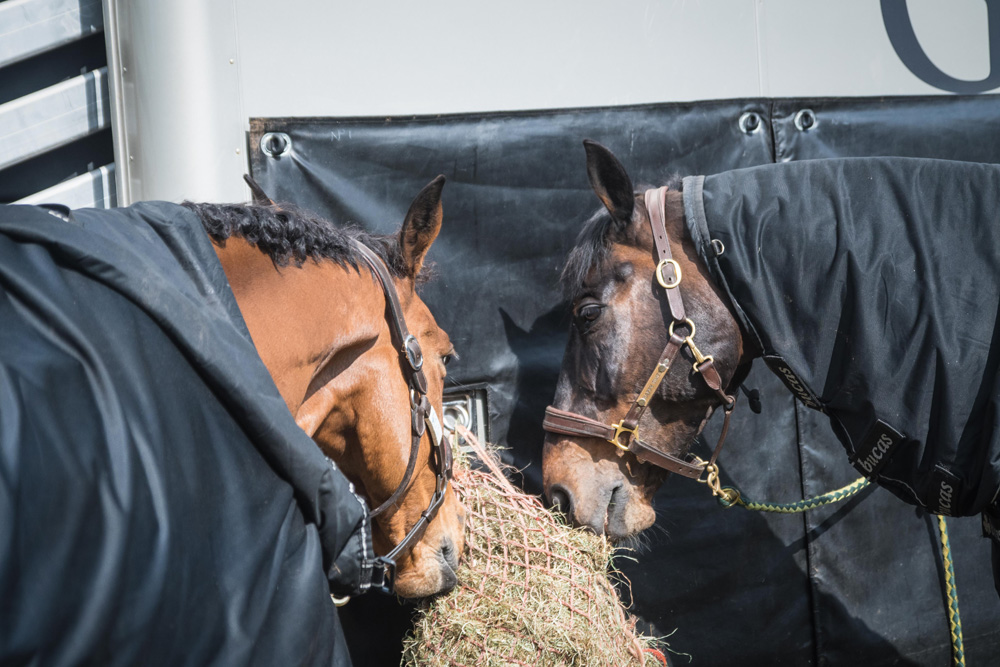 • She's a workaholic, but she's also an independent woman.
"She's a bit of a Miss Goody Two-Shoes," said Griffiths with a laugh. "She always tries her hardest, but at the same time she's quite independent and likes to do her own thing. Somewhere like Badminton, if the girls are grazing the horses on the lawn [in front of the house], she'll just decide she wants to walk off into the distance, and off she goes. She would never run away or anything, but she's independent enough that she'll go where she likes. But to ride and handle, she's a lovely horse to do everything with."
Griffiths' head girl Charlotte Andrews, who travels to all the events with his string of horses, agreed. "She's amazing, but she's very opinionated," she said. "She knows where she wants to go and will take you there, whether you want to go or not!"
• Her consistency is what makes her so competitive.
"When I first got her, I said to my owner, 'She'll be a five-star horse; I don't think she'll be a world-beater, but she'll be a consistent horse,' " Griffiths recalled. "But that's where she's been so good; she's just so trainable that she's just kept getting better and better. I'm sure if you look at our form there will have been some blips here and there, but she's always improving as her career's gone on. She's that rare horse that I feel like I could point at anything, and she'd jump it, yet she's still careful in the show jumping."
Her breeding certainly helps. Her sire, Touchdown, was a successful grand prix show jumper, representing Ireland with James Kernan at the 1992 Barcelona Olympics.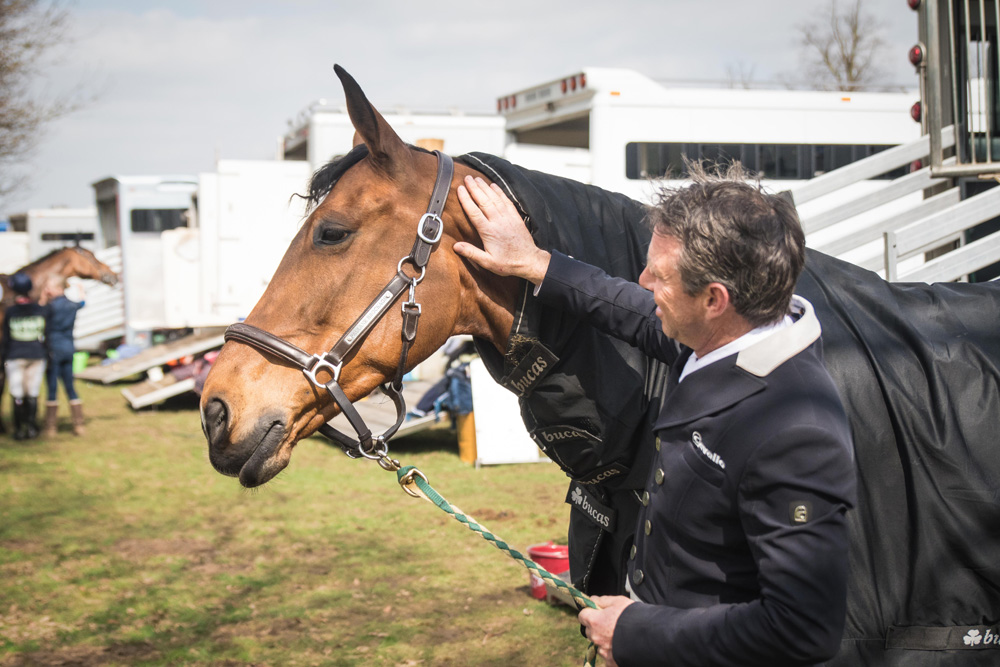 • She had a comprehensive education in Ireland before coming to Griffiths as a 7-year-old.
Paula Cullen, Brocks' breeder, sent the mare to Brendan Doyle to be broken in, and then to Irish five-star rider Joseph Murphy, who campaigned her as a 4-year-old.
In the winter before her 5-year-old year, she went to Susan McDonald, who took her hunting and contested some show jumping classes with the young talent. Then Darryl Walker took the reins, guiding her to another third-placed finish in the Future Event Horse League in Ireland. Though Heidi Hamilton successfully brought the mare to two-star as a 6-year-old, she passed the ride on when she had to take a hiatus from riding to undergo back surgery. On the advice of a friend, Cullen opted to send Brocks to Griffiths' base in England.
Though Brocks was soon bought by the Posford family, owners of Griffiths' now-retired stable star Happy Times, Cullen has remained closely connected with the plucky mare. When Brocks won Badminton, she received a breeder's award from Horse Sport Ireland.
• She's blissfully unaware that she's the queen of the yard, but she puts her minions to good use nonetheless.
"Whereas Happy Times knows he's a star, Brocks doesn't," Sam Griffiths said. "She can fret in the paddock a bit when we turn her out early in the season, and she lets us know if she wants to come in. Then we go running out to get her in. We definitely do pander to her needs!"
Brocks lives in a block of stables at Symphony Farm termed "Millionaire's Row." The elite denizens of these coveted boxes enjoy cavernously large stables, the closest proximity to the feed room and the very best view of all the action on the busy stable yard. It's the equine equivalent of a throne room, and Queen Brocks has well and truly earned her place within it.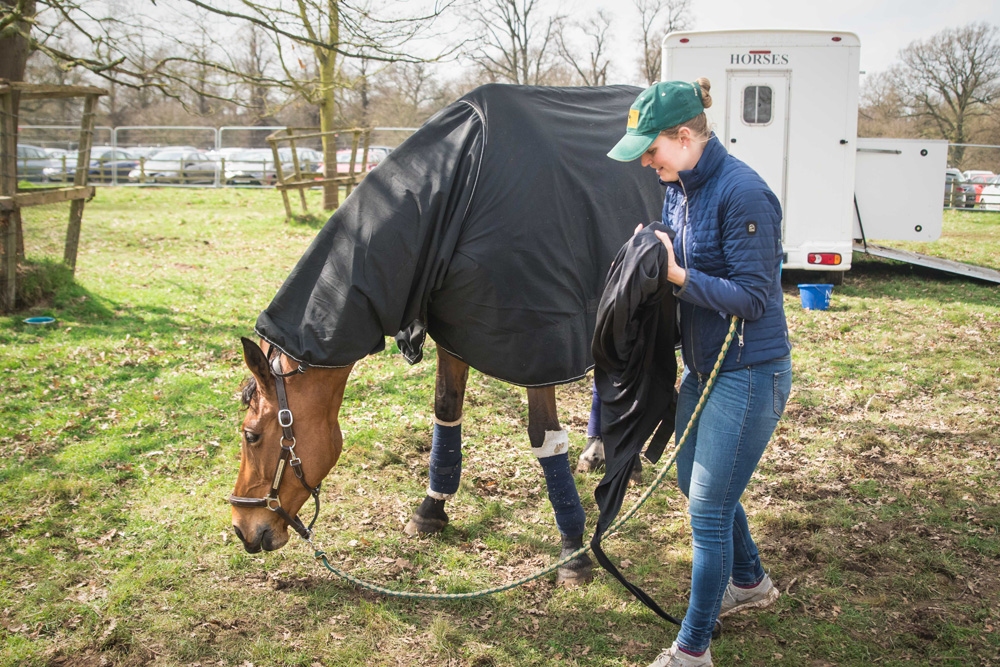 • She'll put a smile on your face, but she draws the line at being fussed over.
"Horses like Brocks are the reason I do my job," said Andrews. "You go places with horses like her. She's an utter professional too. She goes out to events and knows exactly what she's doing. If you need a cuddle, don't go and see her—she will not want to give you one!"
• That is, unless you bring one of her favorite treats.
"If you have a carrot, she's yours," said Andrews. "She loves carrots, and quite often, her owners will send down a net of carrots for her and Happy. They sometimes share them with the rest of the yard, but not very often."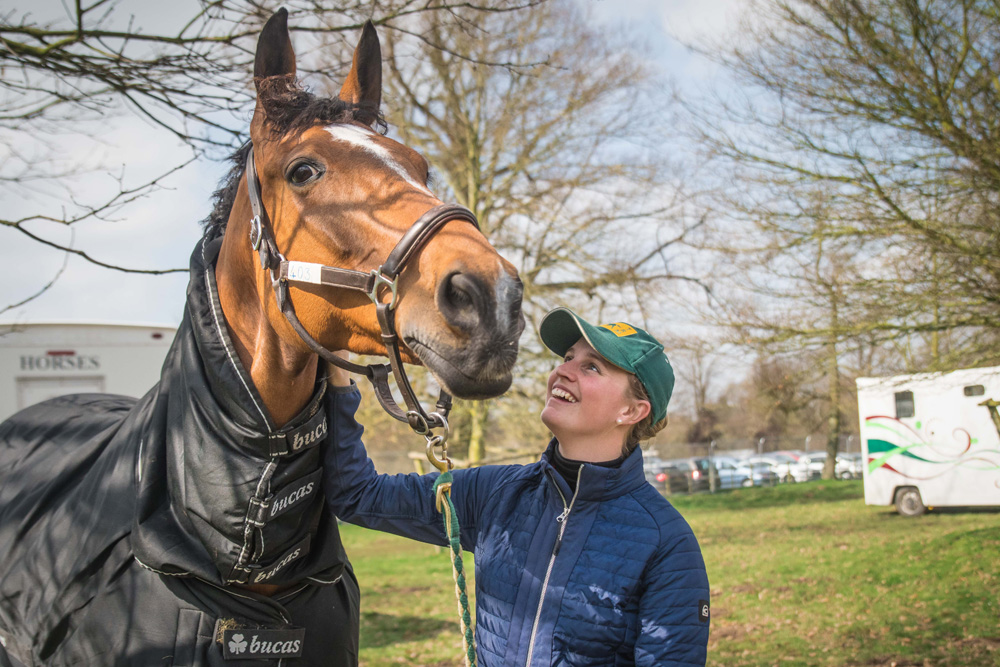 • Like a fine wine, she's only getting better with age.
It's been five years since Brocks took Badminton, and the 16-year-old isn't slowing down. But Griffiths is conscious that keeping a veteran competitor feeling her best requires a well-thought-out schedule, and he withdrew her from Badminton this spring and aimed instead at Luhmühlen, which is generally considered a less grueling course. All of this agonizing decision-making has been done with one goal in mind; Griffiths hopes to pilot Brocks at the 2020 Tokyo Olympics where, he hopes, he can improve upon the fourth-place individual finish they achieved at Rio in 2016.