Tall, dark and handsome, Carl and Cassandra Segal's 17-year-old Irish Sport Horse gelding Park Trader (Master Imp—Ballyhast Polly, Highland King) seems to have it all going for him. Appropriately nicknamed "Kobe" after superstar basketball player Kobe Bryant thanks to his outstanding athletic prowess, the five-star veteran has become a familiar face galloping around the Land Rover Kentucky Three-Day Event four times and earning a top-20 finish at the Land Rover Burghley Horse Trials (England) last year on his way to being a cornerstone of Buck Davidson's barn.
While fans may think this eventing star should be gracing the cover of magazines and signing autographs, in reality, he's, well, a rather grumpy boy who would prefer that his adoring fans all just leave him alone.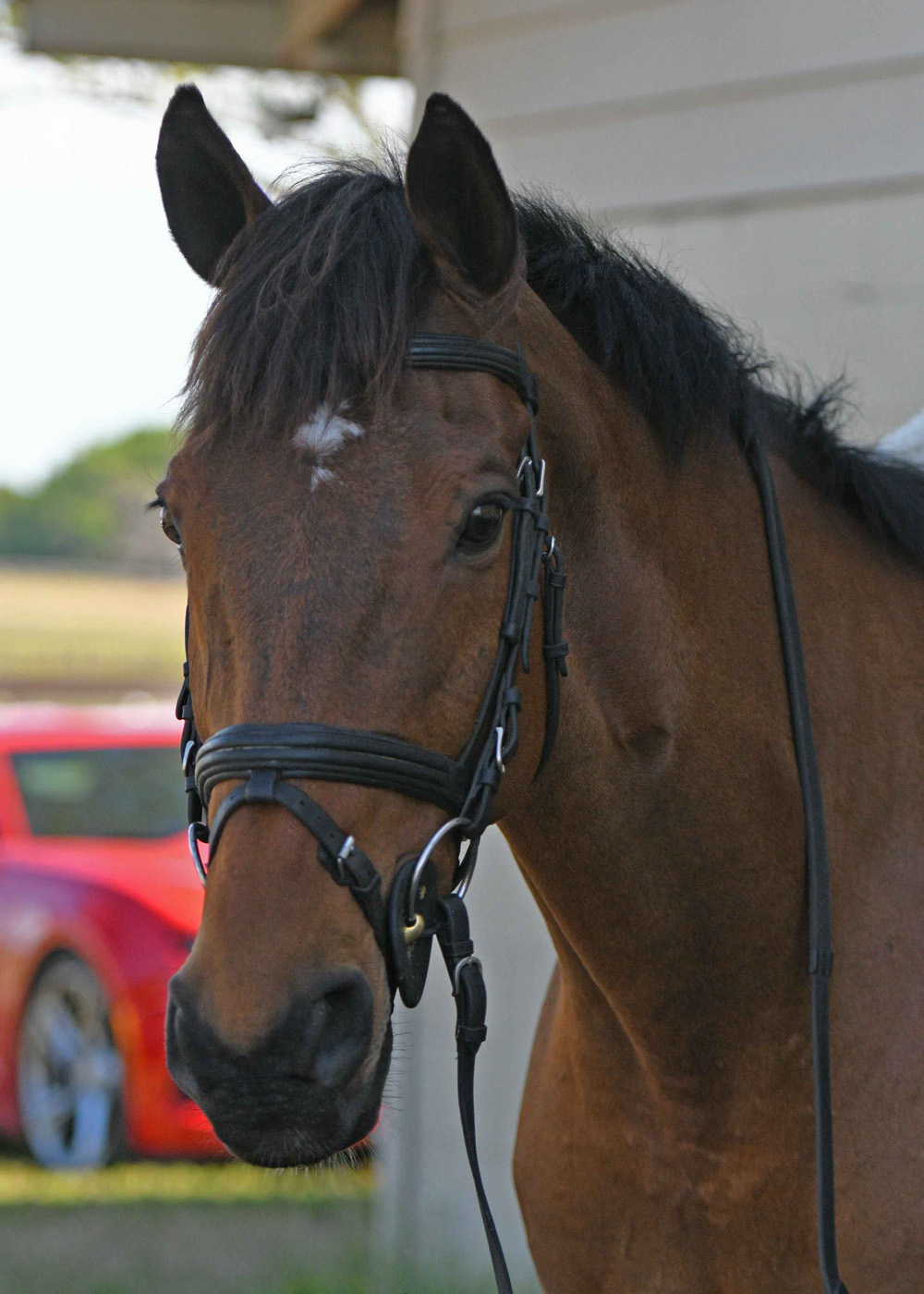 Let's find out more about the real Kobe:
• Kobe came into Davidson's life in a true case of love at first sight.
"His owner sold a horse and was looking for a replacement, and I happened to be doing a series of clinics in Kentucky so was watching a one-star while I was there," Davidson remembered. "I saw this thing go galloping by and had never seen anything gallop like that. He was a little bit all over the place but sure looked like he had ability. I fell in love with him right there and had to have him, and of course I didn't realize how difficult he was. But he's the best thing that ever happened to me. My riding, teaching and training are all so much better because of him."
• Kobe is all business and doesn't like to be bothered any more than absolutely necessary, especially in his stall.
"He hates grooming and will happily bite and kick at you any time," said Davidson's longtime groom Kathleen Blauth Murray with a laugh. "And it's not just people he's grumpy with, it's other horses too. If anyone walks by his stall, watch out because he's going to try to be nasty as they walk by. But he lets his guard down when treats are involved. He does have a soft spot for peppermints and carrots."
Davidson insisted that Kobe has the capacity to be a sweet horse, but he has his bad moments and not just when being groomed. One of those bad times is during the horse inspection at an event. Kobe will bite Davidson and therefore now must suffer the indignity of wearing a flash noseband during the trot up.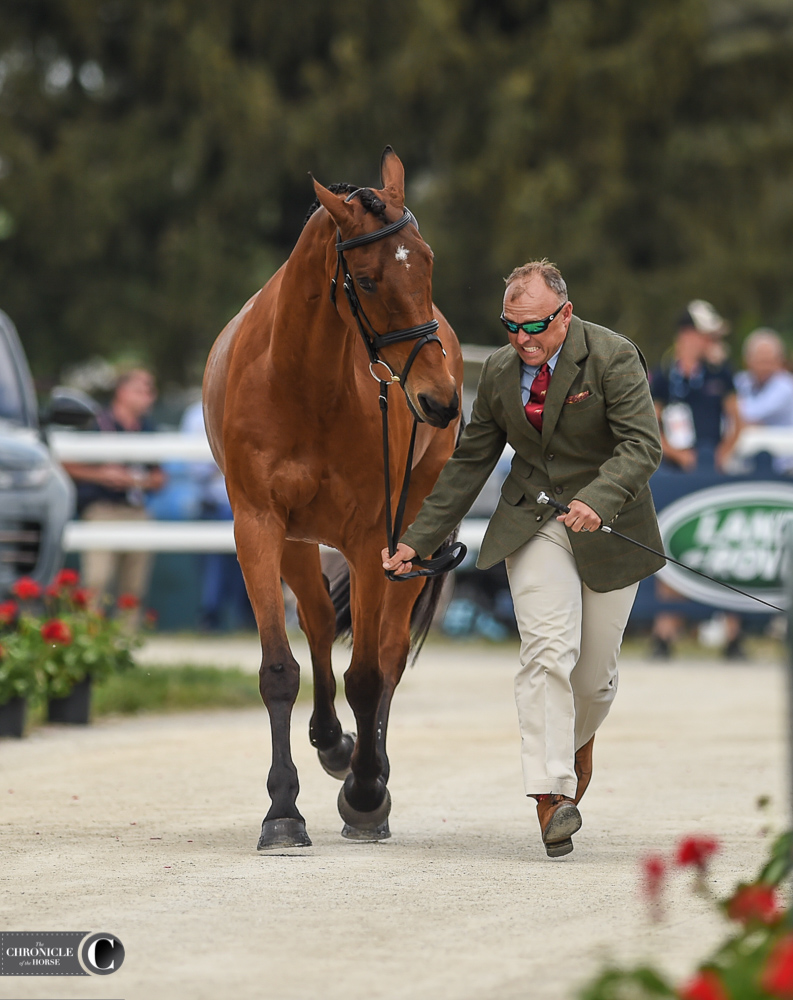 • Described as the polar opposite of stablemate Copper Beech, Davidson joked that "Park Trader has never done a day's work in his life. He has all the ability in the world and is the most fun horse to ride as long as you don't really ask him to do anything. He's definitely that pretty, rich kid-type with all the looks and ability who never has to try very hard to succeed. His ability is unbelievable, and his desire to work is also unbelievable in that he has absolutely no desire to do any work at all."
• So how does someone motivate a horse like Kobe to succeed at the highest levels of international eventing?
"It took a long time. I don't nag at him too much, and I'm careful how I ask him and approach things," Davidson explained. "For instance with dressage, he'll give me one good test, but that's all you get. So I don't work in the arena or school the test in the warm-up before a competition. If I have to do two tests in a row like at a mandatory outing, it's going to go badly the second time because Kobe reasons that he's already given me that effort once, so why should he have to do it again? And no amount of begging and pleading is going to change his mind."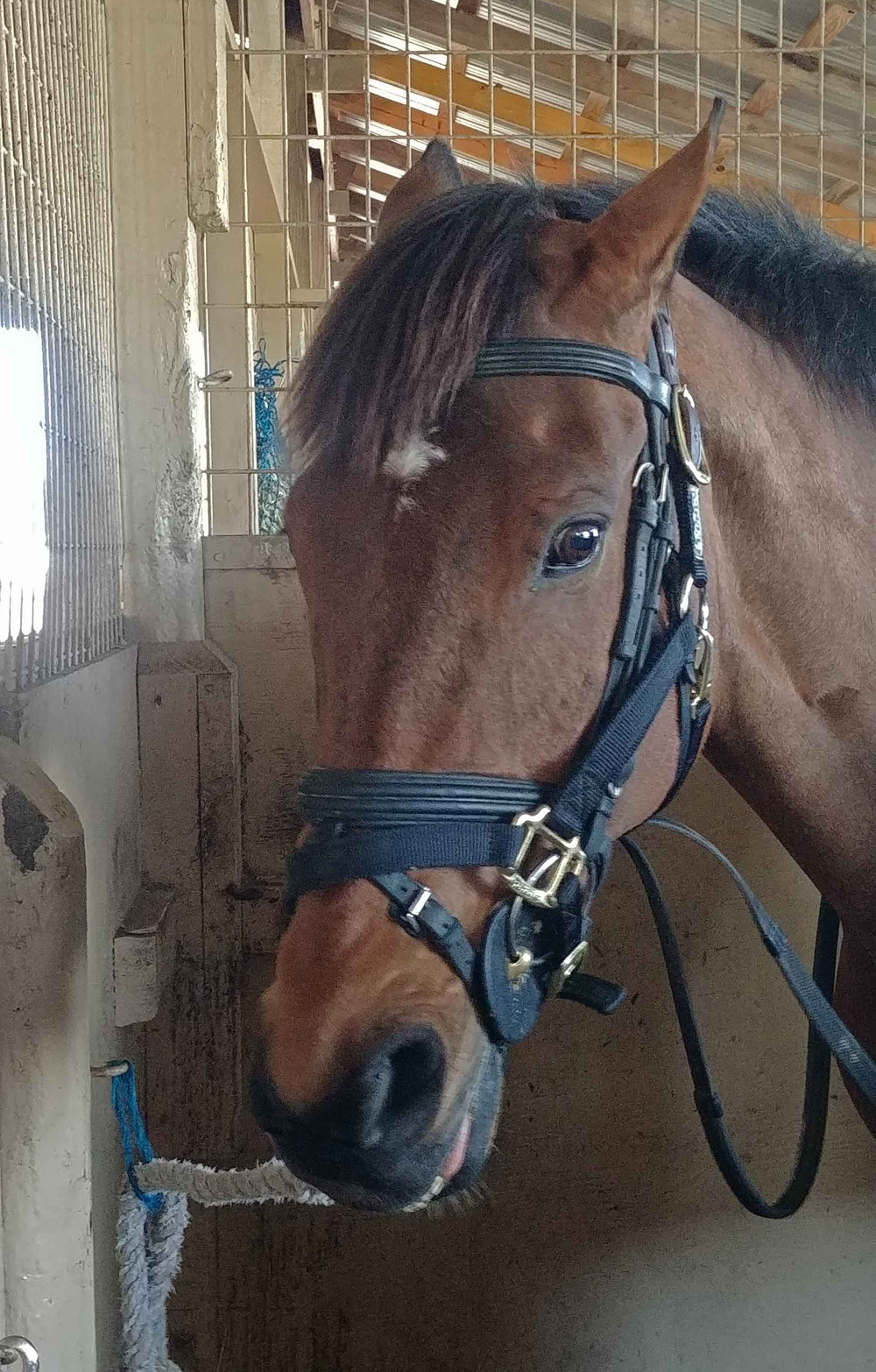 • Now that he's 17 has Kobe mellowed with age?
"Not really, I feel like he's just more trained now, and I know him better and how to manage him," said Davidson. "You say that you can't let a horse train you, but at the same time, sometimes to get results you have to compromise a little bit."
• At this point in his life, Kobe likes what he likes and knows what he knows, and if you want to be in his company, you can take it or leave it.
"He enjoys his hacks; he likes to jump and have a good time, as long as things are his idea and on his terms," Davidson concluded. "When you come out of the start box, you know right away if it's going to be a good day or a bad day, and there's not a whole lot you can do to change it. He's his own man, and that's just the way it is, but I wouldn't have it any other way."