Standing barely 16 hands with one tiny star and no other chrome to speak of, hunter derby superstar Lulavani may not be the flashiest horse at the in-gate, but once she enters the ring, you can't help but watch her go. Her picture-perfect jump and cat-like handiness have earned her impressive USHJA International Derby wins and high performance championships, as well as the appreciation of jumping fans up and down the West Coast.
Last week, she finished sixth at in the $15,000 USHJA International Hunt and Go Derby at the Riders Cup horse show in Burbank, California.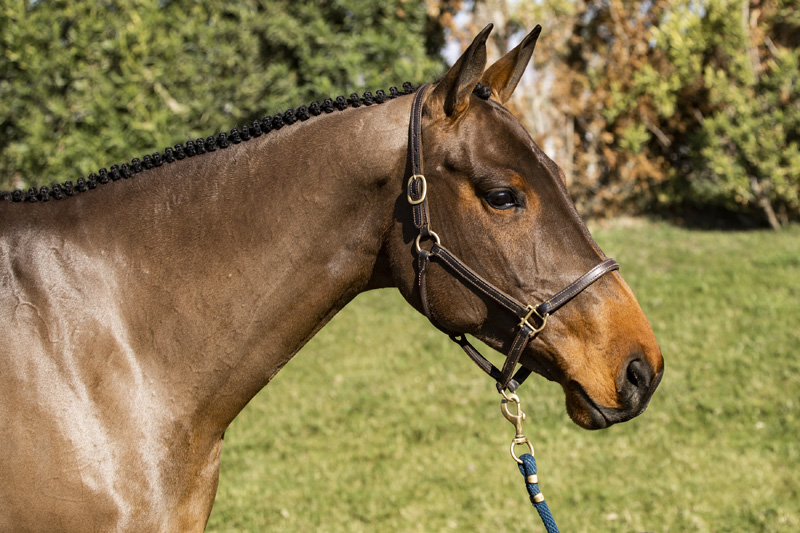 In fact, the 11-year-old Dutch Warmblood mare by El Dorado was purchased by California professional Sami Milo as a grand prix horse. The pair started in the jumpers, but many people told Milo that Lulavani was meant for the hunters after watching her jumping style. Milo did not have a hunter background but decided to give it a try.
"For the first six months I owned her, we did hunter and jumpers at the same show, but then I decided that hunters was where she belonged," she said.
We caught up with "Lula" to see what she's really like outside the hunter ring.
• She's just as kind as she looks. "When my car pulls up, she nickers and whinnies and is always super excited to see me," Milo said. "She's very sweet." She's also friendly to all humans, dogs, and most other animals.
• One species she's not crazy about? Horses. "She does not like other horses," Milo said. "She's just not a fan. She'll pin her ears and surge at other horses in the ring with her at home. Once, we were trail riding, and she decided to trot with her teeth bared to try to bite the horse in front of her on the butt."
• Despite her aversion to other equines, at shows she keeps it professional. "She takes her job really seriously, and she's very competitive," Milo said.
• Lula is extremely careful. "She just has a careful personality. She's careful about where she puts her feet. She doesn't just blaze into anywhere. Everything's done thoughtfully and carefully. And she's very brave too, which makes her who she is."
• She's food-motivated and does not discriminate against any kind of treat. She loves all treats and also enjoys an all-night grass buffet when she's home in Rocklin, California.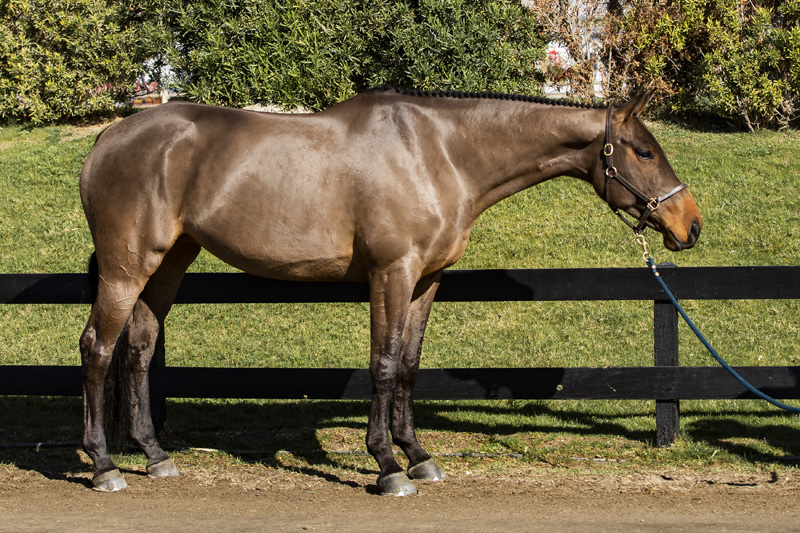 • Lula and Milo recently added a new talent to their repertoire: bareback and bridle-less riding with only a neck wire. "It's been a learning process for both of us, but it's really fun and a real test of partnership and trust," Milo said. "It's been really good for our relationship."
• Lula prefers first-class travel. She often travels alone, in which case she'll have Milo's three-horse trailer to herself, dividers open, shavings, food and water set. "It's like a stall on wheels, which is definitely her preferred method of transportation."
• While Milo runs a full show barn and has two children who regularly compete, sometimes she'll take just Lula to shows, where she also often does her own hauling and grooming. "I actually really enjoy doing the grooming; it's like added time with her," she said.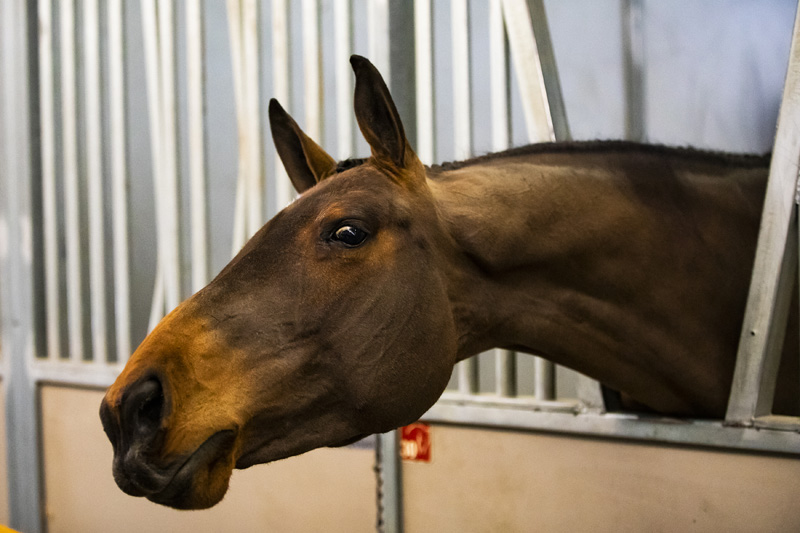 • There's no doubt that Lula is very special to Milo. "People wonder how I can go to a show with just my horse when I have a whole business," she said. "I let them know that I just have to ride this journey while I'm on it, because it's not going to be forever. We have no idea in the horse world when things will end, or when they will change. This is my horse of a lifetime, and I've got to ride it out while I can."