For Throwback Thursday, we're remembering Grand Prix dressage stallion Lord Locksley, who was euthanized earlier this week due to complications of age. He was 21.
This Behind The Stall Door originally was published Jan. 11, 2021. Later that year, rider David Botana and co-owners Margaret Stevens and Susanne Hamilton decided together to end their Tokyo Paralympic bid. Botana went on to Northwestern University (Illinois) while "Locksley" continued showing locally.
"There was absolutely no reason to send this wonderful stallion halfway around the world," Hamilton said this week. "He still had fun jobs to do at home and ended up giving a [USDF] gold medal to Koren Libby, my long-time barn manager in Maine (and his long-time other caretaker)."
The gray stallion officially retired from showing in autumn 2021 but continued to enjoy regular hacks until developing metabolic issues that worsened with age.
"My heart is broken," Hamilton said, "but I know it was the right choice for him."
---
If Lord Locksley were a character on "Gilligan's Island," he'd be the "Professor." He's handsome, photogenic, smart, loves teaching others, and he's an all-around good guy.
The 20-year-old Trakehner stallion (Unkenruf—Lida, Enrico Caruso), co-owned by Margaret Stevens and Susanne Hamilton, takes his job as the Professor very seriously. One moment he's quietly walking with Grade I para-dressage rider David Botana aboard, and the next he's full of energy for the Grand Prix.
A horse of many talents, here are some things we bet you didn't know about this surprising stallion: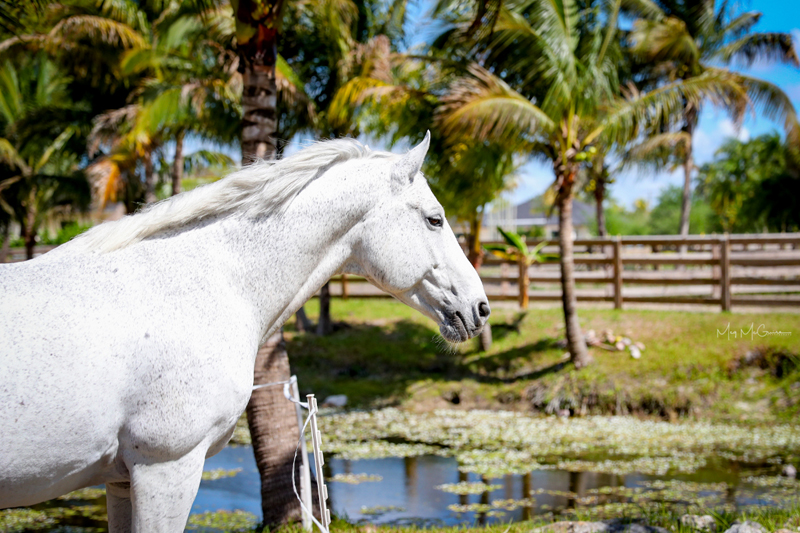 • Just like the Professor, Locksley loves to learn.
"He's a funny guy," Hamilton said. "I got him when he was almost 8. He had been started under tack, but that was about it. That and semen collection; he was good at that. A sweetheart at home, he was terribly out of control when leaving the farm, so Meg Stevens decided it was either time for some serious education, or he'd face becoming a gelding.
"Coming to Florida with me was Locksley's first non-breeding outing, and I will never forget our first attempt at training level," Hamilton continued. "It was embarrassing to say the least! And then he learned to love learning. I think that's the biggest thing about 'Locks'—when he realized that if he paid attention and absorbed the information, he was getting praise, and he felt good about himself. He wanted to be educated. Locks very quickly moved from his first year at training level and first level to piaffe, passage and Grand Prix work three years later."
• When Hamilton first paired Botana and Locks, the stallion was still competing in the Grand Prix ring.
Hamilton was a bit nervous about how he'd do with Botana, but the sensitive stallion quickly proved he could switch modes without issue.
"We went to a local recognized show for David to practice for the CPEDIs, and, while leading him around the arena, we realized that there were horses in a pasture a bit close to the ring—one of Locksley's triggers for stallion behavior," Hamilton said. "He was posing and stomping, and I'm thinking, 'Oh my, this is not good.' I can generally re-direct his brain, but can a very light young man with minimal muscle function do the same?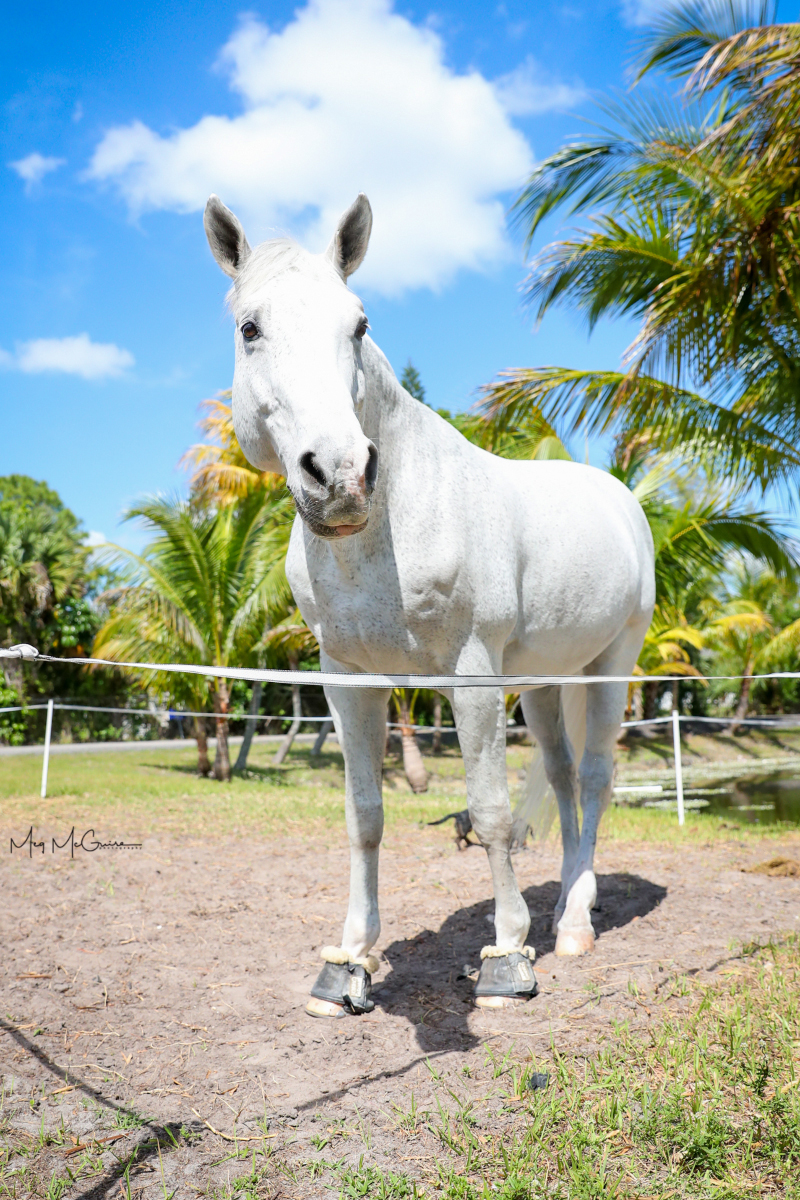 "When David put his foot in the stirrup, the horse took a deep breath," Hamilton continued. "He made no noise. He focused, got his head in the game, and carried that young man around the arena for his test, listening intently to all the tiny aids David gave him, and they got nearly 80 percent that day. As soon as David took his foot out of the stirrup, and I led him away, the stallion sprung back to life, and he continued posing and stomping."
Locks quickly moved up the para ladder with Botana, and the duo was on track to vie for a spot for the 2020 Paralympic Games in Tokyo. At the 2019 USEF Para-Equestrian Dressage National Championship and Tryon Fall Dressage CPEDI3* (North Carolina) in September, they captured red and blue ribbons with scores as high as 75.29%, and ended up reserve national champion.
• Locks is a breeding stallion with get on the ground, but you'd never know it. Hamilton's partner's 3-year-old granddaughter can hug his leg, and he'll stand perfectly still, not even twitching for a fly while tickling her neck with his beard hairs.
• When he's in turnout in south Florida, he happily stays inside an area bordered by electrical fence tape that's not "hot."
Hamilton said that as long as he can survey his kingdom, he is content to munch hay in his minimum-security paddock.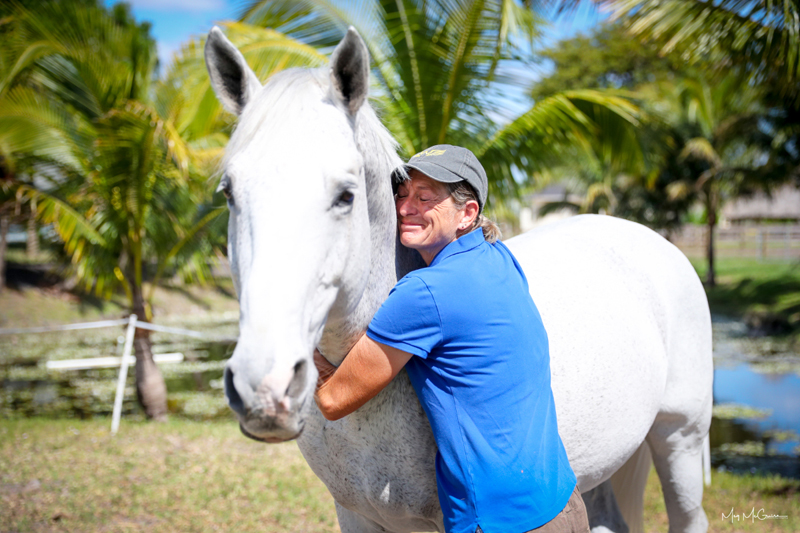 • Like the Professor, Locks needs to exercise his mind. While trying to qualify for the 2020 Paralympics, Hamilton took the stallion out of Grand Prix work, thinking he needed to chill to give Botana the best experience.
"It actually did the opposite," she said. "It made him a little bit too complacent, and it wasn't keeping his muscles fit."
His normally good walk got a bit lazy, and he yawned during tests. In January 2020, while Locks' and David's CPEDI scores were good, they weren't quite up to the standard of the previous fall.
"I put him back into Grand Prix work, and right away he woke up," Hamilton said. "He had his self-carriage back; he had his bounce back, and the walk for the para improved a lot. He is 100 percent on his A-game now, and upper-level work just plain makes him a better para horse."
• Locks does triple duty. Now that he's back in FEI work, Locks is helping Hamilton's working student, Kara Day, contest the young rider divisions. They scored nearly 67 percent in her first Prix St. Georges.
"In the past several months, Kara and Locksley have become a lovely team, and while Locksley still does his para work with David, I look very much forward to also working on young riders with Kara," Hamilton said. "He truly defines the Trakehner versatility. He has gone the full spectrum: Para Grade I to Grand Prix, and now he's just enjoying the heck out of teaching a young rider the ropes."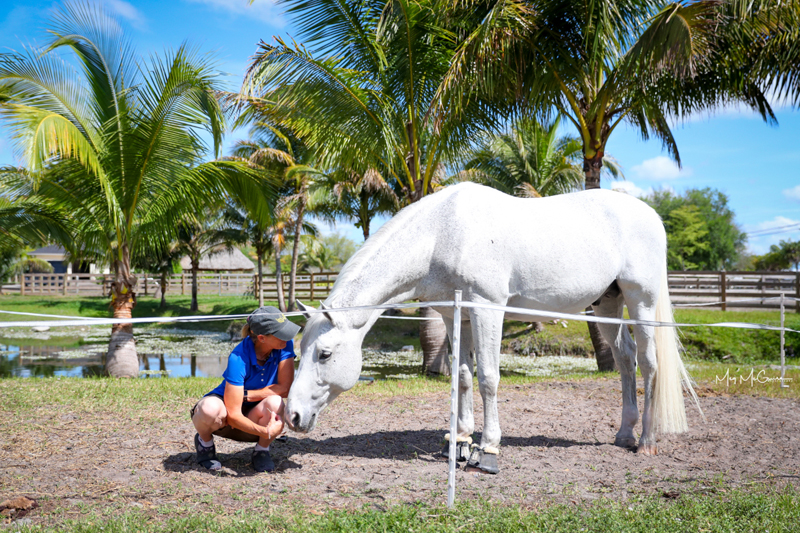 • Locks and Hamilton are regular participants in the Challenge of the Americas, a Wellington, Florida, fundraiser for the Breast Cancer Research Foundation in which teams of six Grand Prix horses and their riders perform musical quadrilles.
• Although Locksley and Botanta were on track to qualify for the short list for Tokyo, they aren't sure what will happen next.
"As far as the 2021 Olympic Games, it's a wait-and-see situation," Hamilton said. "If Locksley feels as eager and fit as he does right now, they have a really good chance to do well. If Locksley shows any signs of tiring more easily, I'll be the first to know. Both Meg Stevens and I agree not to put him through a trip halfway around the world if he's not ready. This horse owes me absolutely nothing! And I'm just having a blast watching him enjoy that after years of wanting to learn, he's become the teacher."