Grand Prix dressage rider Charlotte Jorst is famous around the world for her brilliant smile while competing in the dressage arena. Jorst is native to Denmark, but rides for the United States.
One reason she's always so happy is her Dutch Warmblood stallion, Kastel's Nintendo. "He's super fun, just like the video game system. Everyone wants a Nintendo in their life," she said with a laugh.
Jorst, who began riding at age 35, started as an amateur rider but turned professional in recent years. A two-time skin cancer survivor, she launched the Kastel Denmark clothing line of UV-protective clothes.
She bought Kastel's Nintendo in 2013 with the hopes of representing the United States at a major international championship. The pair have rocketed up from the adult amateur ranks to compete on the international stage, earning a multitude of CDI Grand Prix victories on both coasts, finishing in the top 10 at the USEF Festival of Champions, and representing the United States at the 2016 Reem Acra FEI World Cup Dressage Final in Sweden.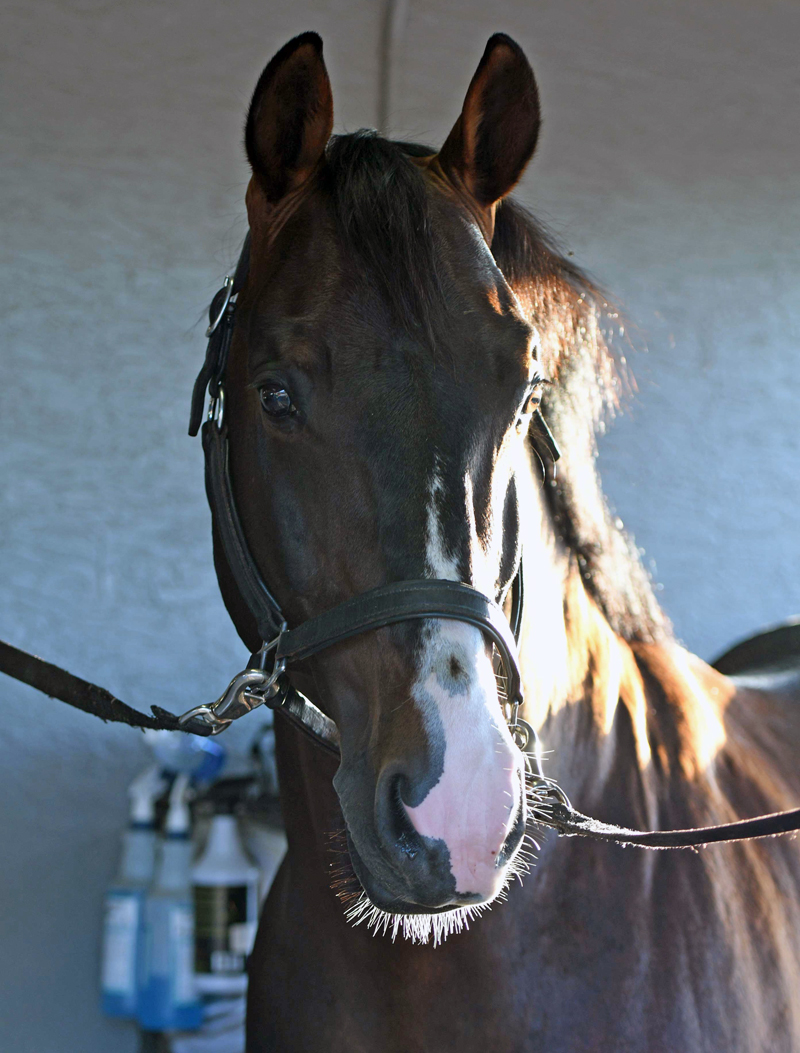 On July 14-16 at the Falsterbo CDI (Sweden), Jorst and Nintendo rode on the U.S. team and took ninth in the CDIO***** Grand Prix (65.94%) and seventh in the Grand Prix Special (62.74%). In June, they were ninth in the Grand Prix and sixth in the Special in the CDI*** at Rotterdam (the Netherlands). They have also been named to the U.S. Nations Cup team for the Hickstead CDIO***** (England) on July 27-30.
Jorst is based in Reno, Nev., but spends the winters in Wellington, Fla. When they're not traveling the world competing, here's what Nintendo is like behind the stall door:
•  He's a big sweetie. "He's still a stallion, but he is just the sweetest boy around," said Jorst. "I trust him 100 percent. He wouldn't dream of offering to bite or kick anyone, and has never even pinned his ears about anything."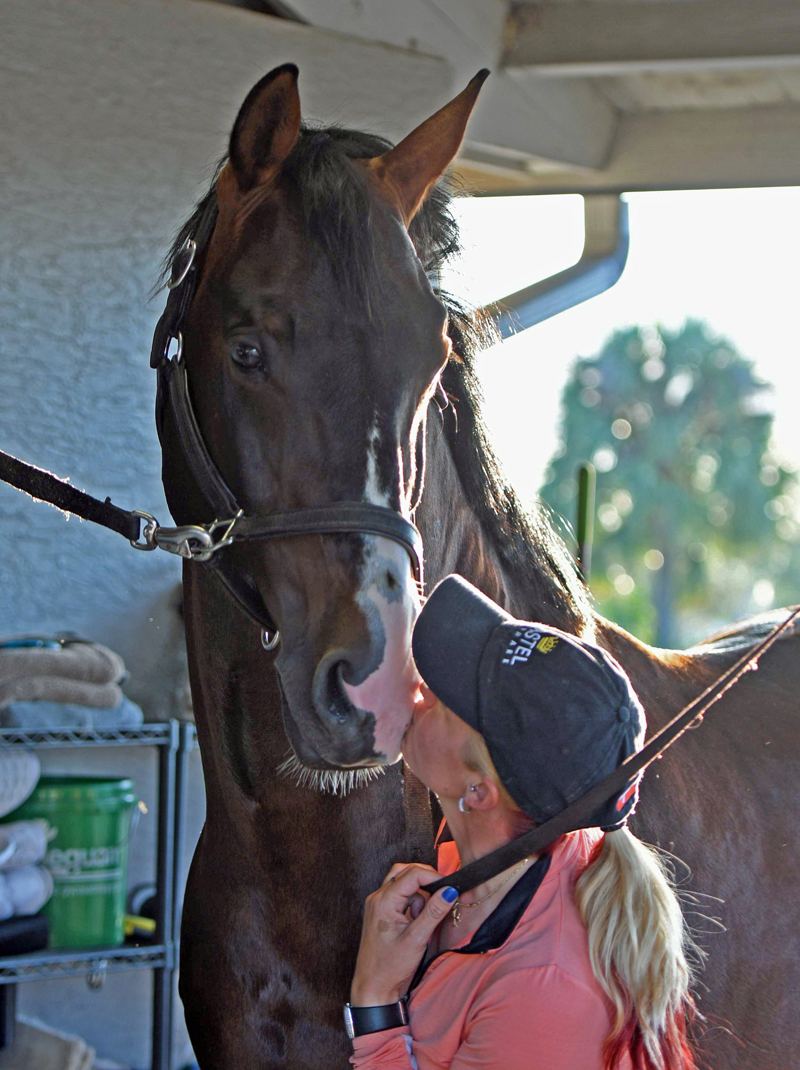 •  He's always on his best behavior and enjoys having company. "He has his circle of horsey friends who are part of his herd, and he loves hanging out with them. You'd never know he's a stallion—he's laidback like that and very quiet in the barn. At shows he likes to look around and nicker at others, but that's all he does. He's just saying 'hi'. And sometimes when we enter the arena, he'll whinny once to announce his arrival," Jorst said with a laugh.
•  He loves to travel. Planes, trains, automobiles—it doesn't matter, Nintendo makes himself comfortable and is always looking for a new adventure.
•   Nintendo loves to show, and is never afraid of any arena. "He's fearless that way," Jorst explained. "In Gothenburg for the World Cup last year, we were down in the tunnels and then came right up to the arena with thousands of people, and he just loved it!"
•  He's obsessed with his "girls," including groom Lexi Attard, but especially Jorst. "The moment he hears her, he's looking for her," said Attard. "He just adores her and they have an incredible connection. One day another groom had him out walking around, and Charlotte came to the barn. He saw her and was so desperate to get to her that he reared up and knocked the groom down to get away and run over to her."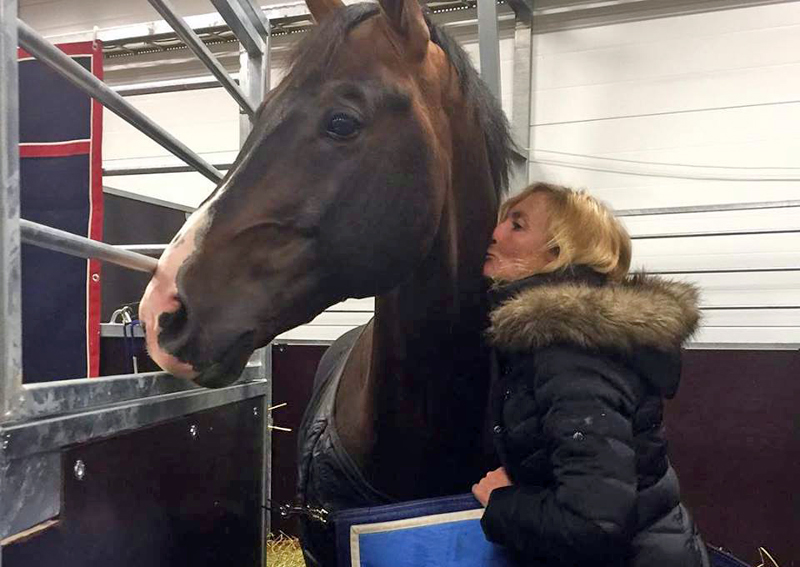 •  Which also means that Nintendo can be a jealous boyfriend. "I have several horses in the barn, and I always have to go pay attention to Nintendo first because he is the leader of the herd," Jorst noted.
•  He's eager to please. "He never wants to disappoint me and will actually make himself anxious worrying about it," Jorst said. "He's a little insecure that way and wants to be perfect all the time, so I have to be very gentle with him, which some people think is surprising for a stallion."
•  He loves sugar cubes, but apples are a dealbreaker. "It doesn't matter what kind I buy for him, he just turns his nose up at them," said Jorst.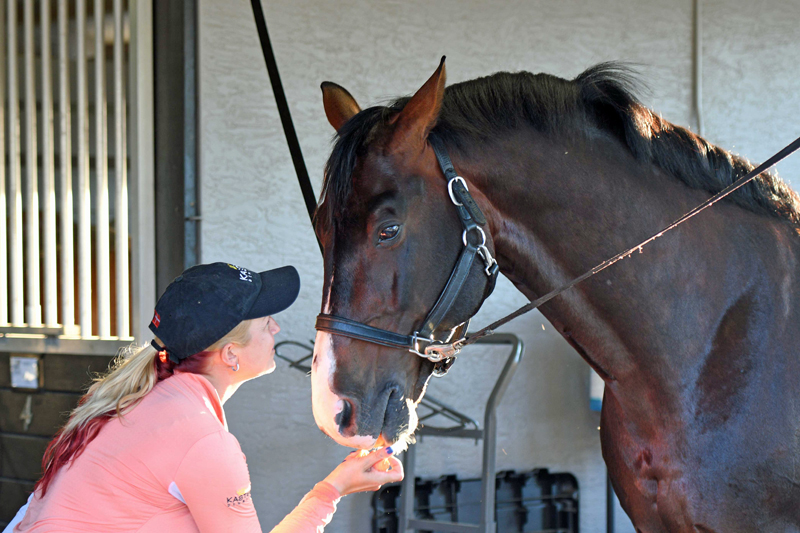 •  He's a proud papa. "He's a licensed stallion with the NRPS, and he has a few kids running around from when he was bred in Europe before I got him," Jorst explained. "Sometimes I see them on Facebook. I may even breed him one of these days to a lovely mare that I have at home."
•  He's very tuned in to his music. Jorst considers herself and Nintendo to be freestyle specialists, and her stallion is so into his music that if Jorst makes any modifications to their freestyle, Nintendo immediately recognizes the change with the music and gets upset, thinking they've done something wrong.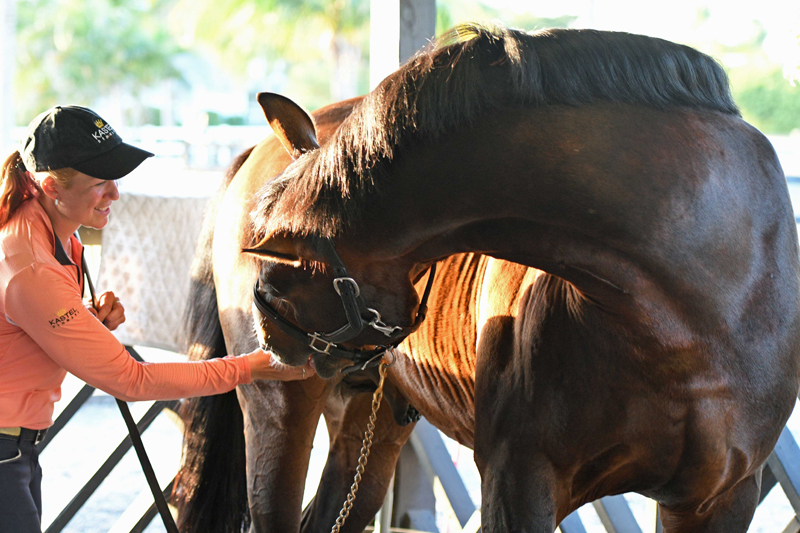 •  Every day is Groundhog Day with Nintendo. "We'll have a great training session, soft and supple, and you think that you've really made a lot of progress," Jorst explained. "But then the very next time he'll come out with his head in the air and it's like he doesn't remember anything from the previous day.
"It's the strangest thing—it's like you have to start over from scratch every single day. Eventually it does seem that a little bit will carry forward, but it's not like other horses where they seem to grasp the lesson and move forward at a logical progression. With Nintendo, you start right back at the beginning every single time. In the beginning, it was very frustrating for me because I thought we were doing something wrong. But know I know that it's just the way he is, and we work with it."
•  When he's not in the dressage arena, Nintendo loves being a trail pony. "We hack on the trails here in Wellington and then at home in Reno we ride out everywhere," said Jorst. "He is super confident and likes to lead, just strolling around on a loose rein. I think he likes to clear his head."